Gavin Cecchini embraces Arizona Fall League stint after taste of majors
October 26, 2016 - 12:08 am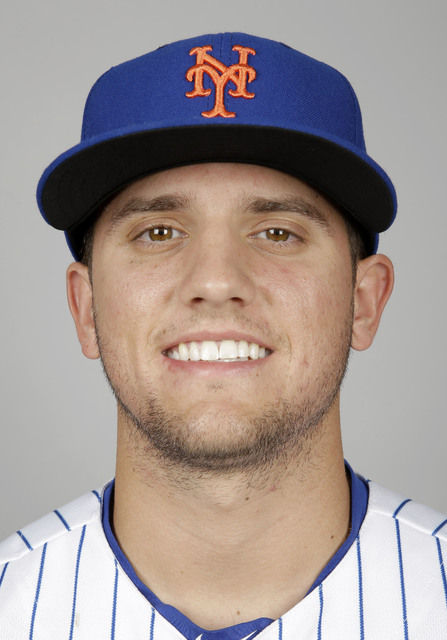 SCOTTSDALE, Ariz. — Gavin Cecchini's September included a corner locker inside the New York Mets' spacious Citi Field clubhouse, his first major league game, hit, run and RBI and a front-row seat to the Mets' playoff chase.
His October, while still baseball oriented, has looked much different.
After getting his first taste of the majors, the 51s shortstop is participating in the Arizona Fall League, playing for the Scottsdale Scorpions. Cecchini, 22, is one of nine Mets prospects in the league, comprised of some of baseball's top prospects.
"I'm excited to be here and work on the things I need to work on and have fun and just go out here," Cecchini said. "It's a great month or two of baseball.
"You get to go out here and play with top guys in other organizations, and like I keep saying, work on the things you need to work on and still play the game of baseball."
So far, so good. Entering Tuesday, Cecchini was hitting .304 with a .419 on-base percentage, thanks in part to six walks in seven games.
"He's getting a lot more patient," Mets minor league hitting coordinator Lamar Johnson said. "He's taking walks now. He's getting a little stronger physically, and he's hitting the ball harder, but the big thing about Gavin is he doesn't miss pitchers' mistakes. He's a good hitter, and he's a guy that whenever the pitchers make mistakes, he puts it in play hard."
.@GavinCecchini2 continued his strong @MLBazFallLeague play going 3-for-5 with a HR in yesterday's action.

Recap: https://t.co/gF0xiGgodf pic.twitter.com/TmDBXexzk7

— New York Mets (@Mets) October 23, 2016
Scorpions manager and Mets first-base coach Tom Goodwin also likes what he's seen from Cecchini this fall.
"This was really the first year I got to watch him at the end of the year when he came to the big leagues," Goodwin said. "To see how he gets the bat head to the ball, it really impresses."
Goodwin saw Cecchini play briefly in September. After hitting .325 with eight home runs, 55 RBIs and 71 runs with Las Vegas, Cecchini parlayed his success into a 40-man roster spot and September call-up.
He appeared in four games with the Mets and hit two doubles, scored two runs and drove in two. But the experience on the bench was invaluable for Cecchini, the team's first-round draft pick in 2012 and one of the organization's top prospects.
Cecchini said during his time with the Mets he was trying to pick up on different things that could help him, watching the veterans and how they go about their business.
"It was good to get up there," Cecchini said. "I got in the game a little bit and played well whenever I had my opportunities. Just going out there and just being around the team and that atmosphere, it was everything you dream of as a kid times two."
Now he's far removed from the frenzied playoff push, working on polishing his skills. Though Cecchini had success at the plate with the 51s, he committed 34 errors — 33 at shortstop. Near season's end, then-51s manager Wally Backman played him at second base for three games, and he said he liked how Cecchini looked there.
Through his first seven fall league games, he's been at shortstop for six, trying to improve at his natural position.
"It's a different atmosphere," Cecchini said. "Everyone's here for a reason, and the organizations think highly of the players obviously. We've got some big leaguers, and then you've got guys that are right on the cusp, and then you have younger guys. … It's a great time to be here and just play ball."
Contact Betsy Helfand at bhelfand@reviewjournal.com. Follow @BetsyHelfand on Twitter.