'Gift of life': Las Vegas athlete wins 6 medals in World Transplant Games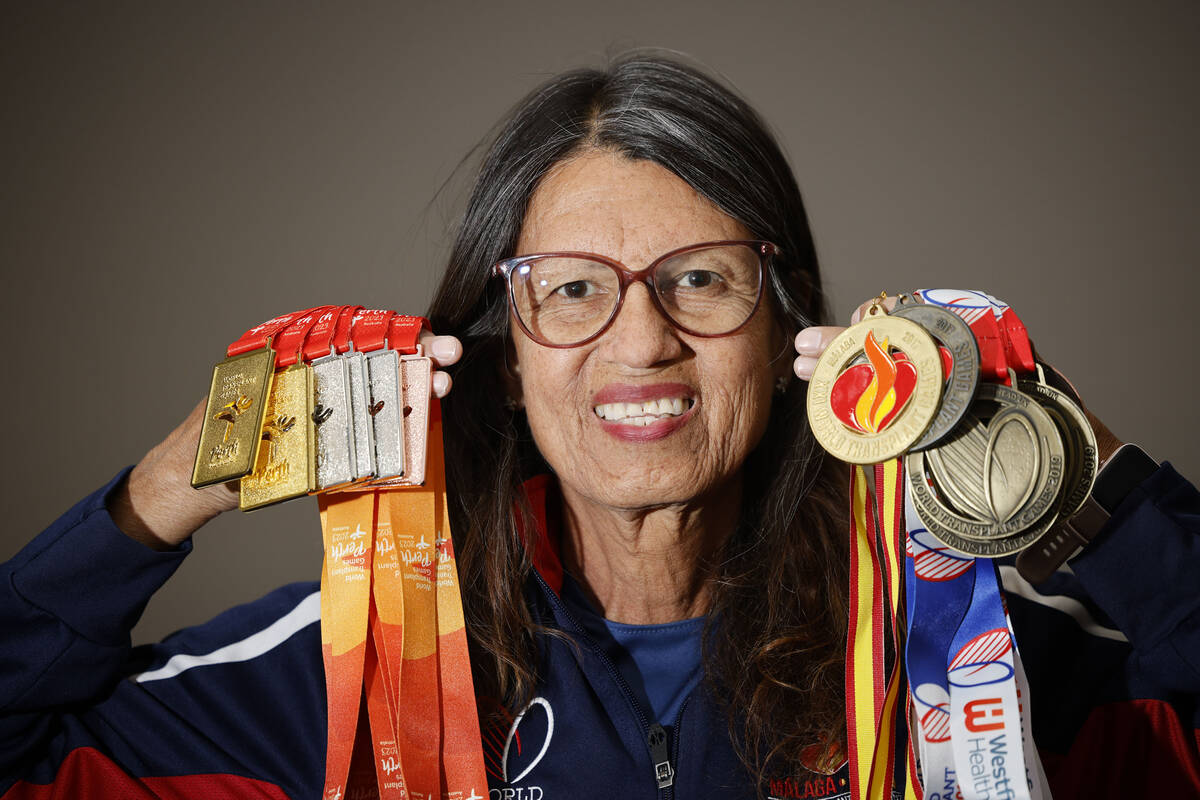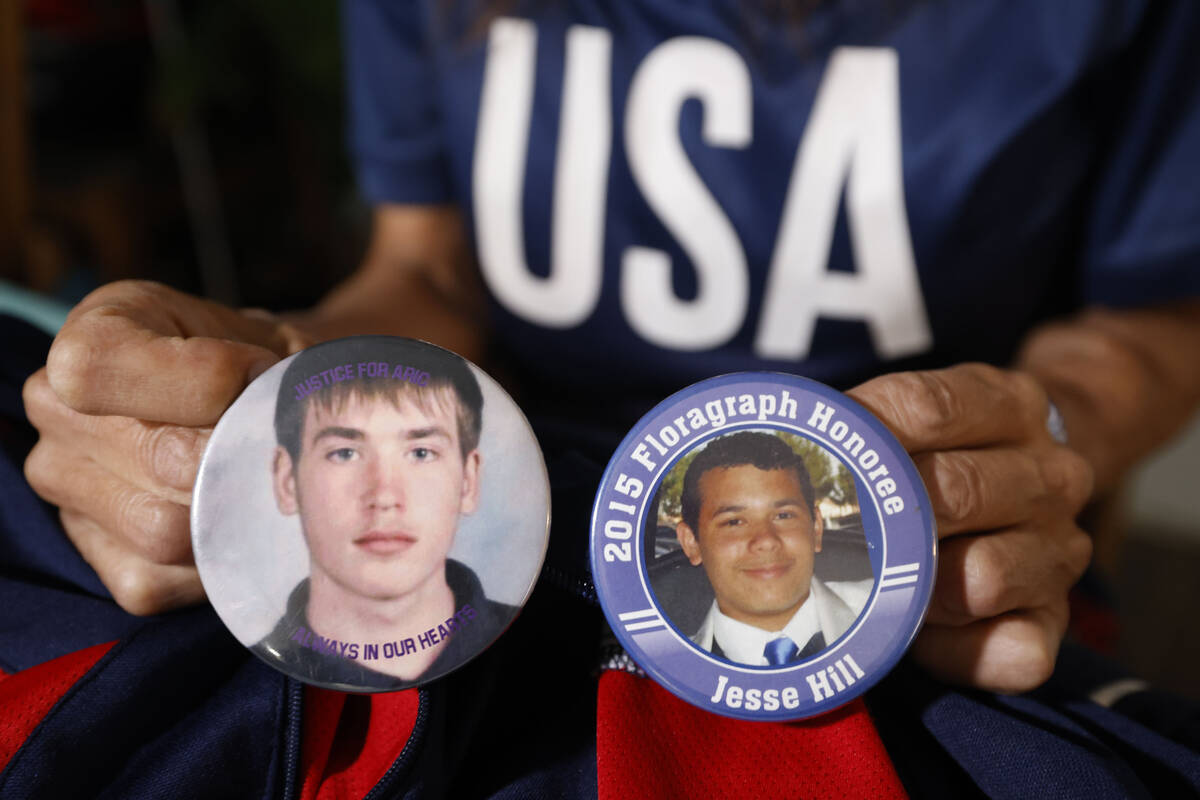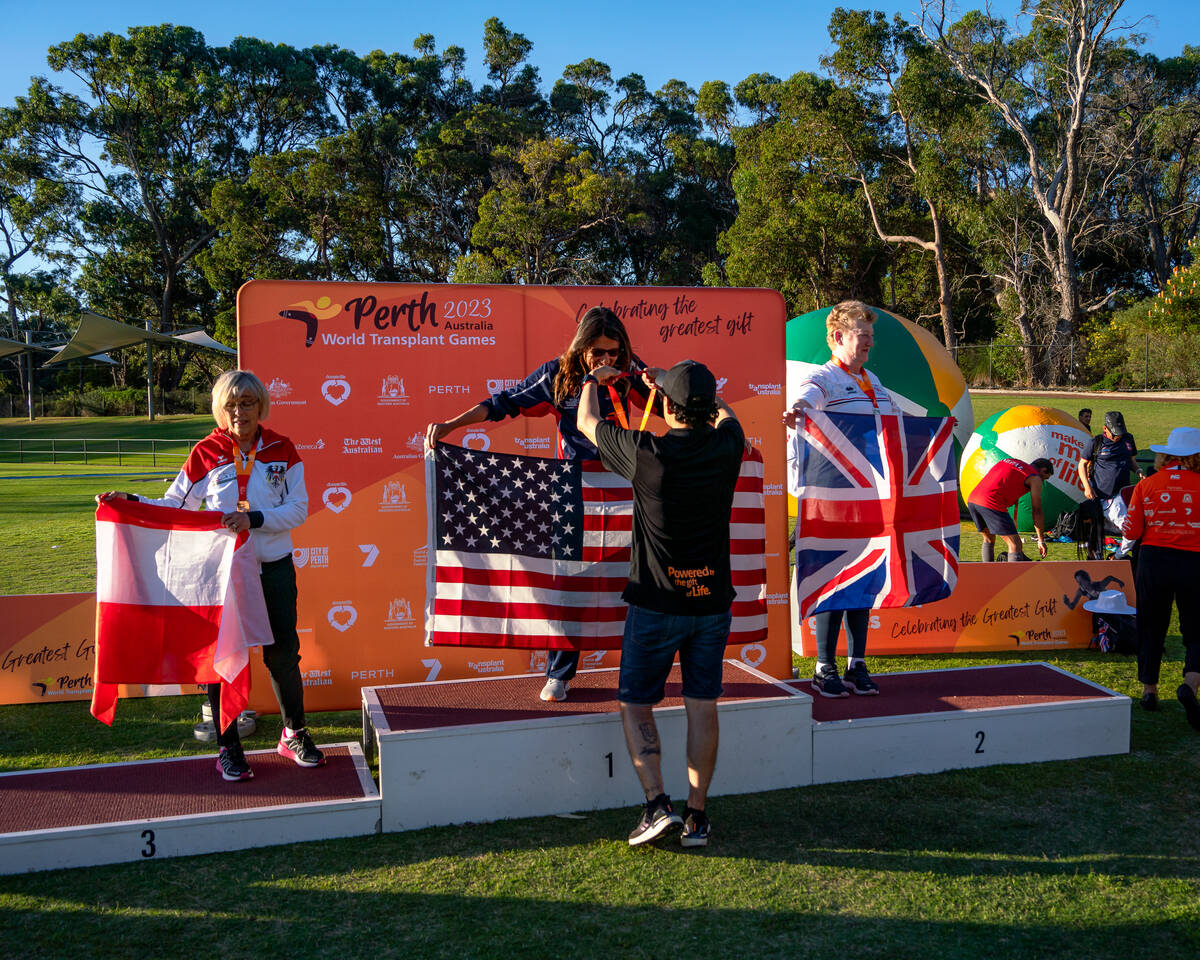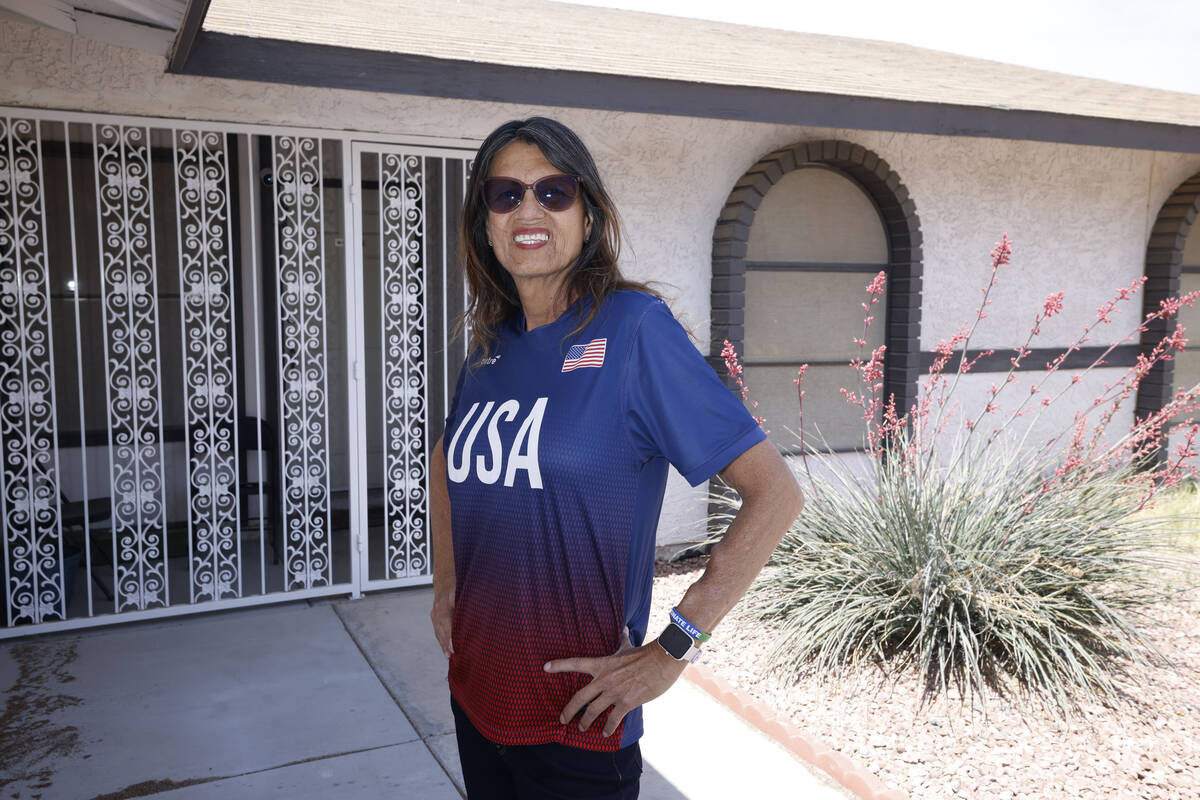 Dinorah Arambula, a Las Vegas kidney recipient, took home six medals last month after she traveled to Australia to compete in the 2023 World Transplant Games as the only athlete from Nevada.
The World Transplant Games, a sporting competition for transplant recipients and donors, are held once every two years. This year's competition took place in Perth, Australia from April 15-21.
Arambula, 60, says the games showcase that transplant recipients can live normal lives post-transplant.
Although she's proud to be born in Mexico, she said she was grateful to represent the U.S. in several sports, like the 400-meter sprint, 1oo-meter sprint, shot put, discus throw and long jump.
"I made the decision that I would represent this country with pride by picking up and waving the flag," Arambula said in Spanish. "Thanks to our (organ) donors, we have the opportunity to live a normal life, go out to triumph and demonstrate that donating organs is a beautiful thing."
Arambula likes to speak to the Hispanic community about the importance of becoming an organ donor.
From 2010 through 2020, the proportion of Hispanic and Asian communities on the waiting list for kidney transplants gradually increased , according to a study in the American Journal of Transplantation.
"There are more than 110,000 people waiting for a kidney transplant and right now there are very little kidneys," Arambula said. "I'm a living example that organ transplants work."
A second chance at life
After recovering from a successful kidney transplant in 2009, Arambula started to train for her first competition in 2014. But before that, she met the mother of Aric Michael Brill, a 16-year-old who was killed in 2009 and whose organs were later donated.
After Arambula heard Brill's story, she began to wear a pin to represent his death and the lives of those he saved.
"It's not all about the medals. It's about the people that gave us a second chance at life," Arambula said.
A year after her first competition, she added another pin after she met the mother of Jesse Hill, another teen who died in the valley and had their organs donated. Hill was killed after being struck by a vehicle on New Year's Day in 2013.
Though she didn't receive her donation from either of the teens, Arambula said she was touched by their stories and used it to motivate herself.
As much as Arambula wanted to learn more about her own kidney donor, she was unable to get any information.
The pins of the two teens now go with her around the world.
Now, when she travels to compete, the pins of the two teens go with her.
And Arambula will be taking them with her to the Transplant Games of America next year in Alabama, and the next World Transplant Games in Germany in 2025.
"It's nice to win a medal for your effort, but we're always reminded that the only reason we are able to do this is thanks to the gift of life (from our organ donors)," Arambula said. "We're here because someone said yes to becoming a organ donor."
Contact Jimmy Romo at jromo@reviewjournal.com or call 702-383-0350. Follow @jimi_writes on Twitter.