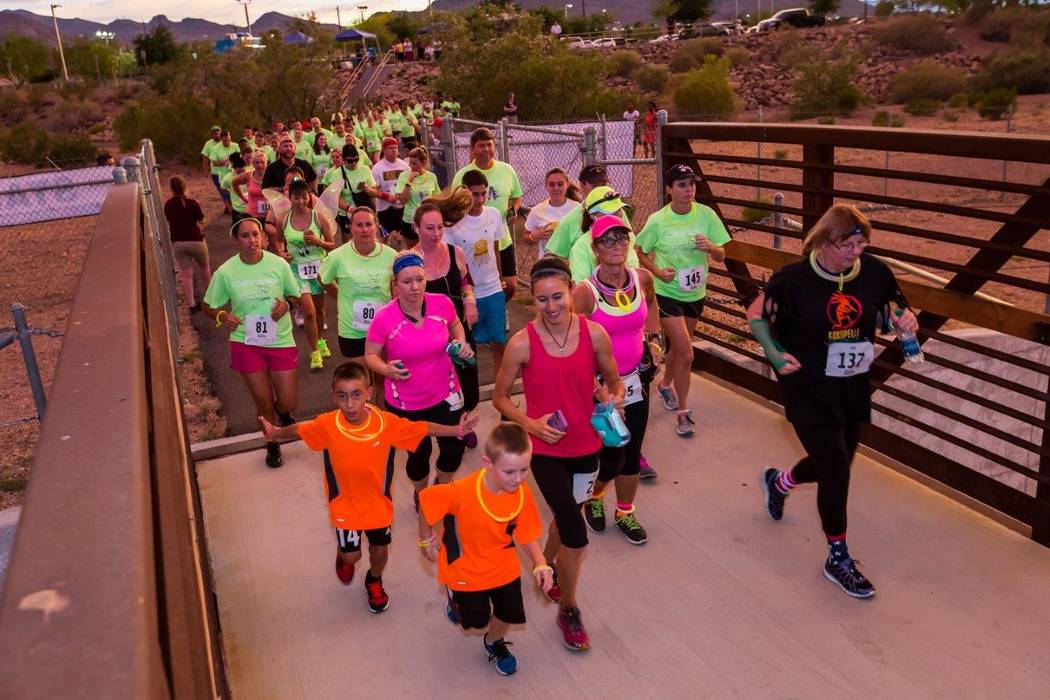 The lights are always bright over the weekend in the Las Vegas valley, but on Saturday there's going to be a new source.
The second annual Glow Worm 5K Fun Run will take place at Equestrian Park South and Trailhead starting at 9 p.m., allowing participants to light up their path as they go around the 3.1 mile course.
"We're encouraging people to dress up in lighted gear, neon gear, so they're actually the light on the trail," Public Relations Coordinator for the City of Henderson Nicole Johnson said. "The fact that it is at night, during the hotter season, will hopefully draw some people out."
The second annual event will provide t-shirts, glow bracelets and glow necklaces to the first 350 people who register to participate, and the city hopes to draw enough of a crowd to run out of equipment. Registration costs $35 online and day-of registration is $40 cash only.
The race is one of four put on by the city of Henderson, along with a Zombie Run 5K in October, a Color Me Kind 5K in November and a Reindeer Dash 5K in December, but the only one that takes place at night. Johnson said the city was looking at different ways to introduce 5K fun runs to residents and settled on the glow worm concept.
"You're either going to have it at night or really early in the morning and the city hadn't hosted one at night so we thought this would be a great opportunity," Johnson said.
The event will not be timed as participants run by the River Mountains Loop Trail Head and on the trail before turning around at an aid station. Runners will help give Henderson a little extra glow over Father's Day weekend in the only race put on by the city until the fall.
"We wanted to come up with an event that everyone can come out and enjoy," Johnson said. "What people can expect is a great fun run."
The recreation notebook appears Wednesdays. Contact Ben Gotz at bgotz@reviewjournal.com. Follow@BenSGotz on Twitter.
Calendar
Saturday: Bootleg Beatdown (10- and 5-mile run), Boulder City
Saturday: Dads Rock Too! 5K, Las Vegas
Saturday: Glow Worm 5K Fun Run, Henderson