Golden Knights' head coach has been there before with expansion
October 6, 2017 - 3:43 pm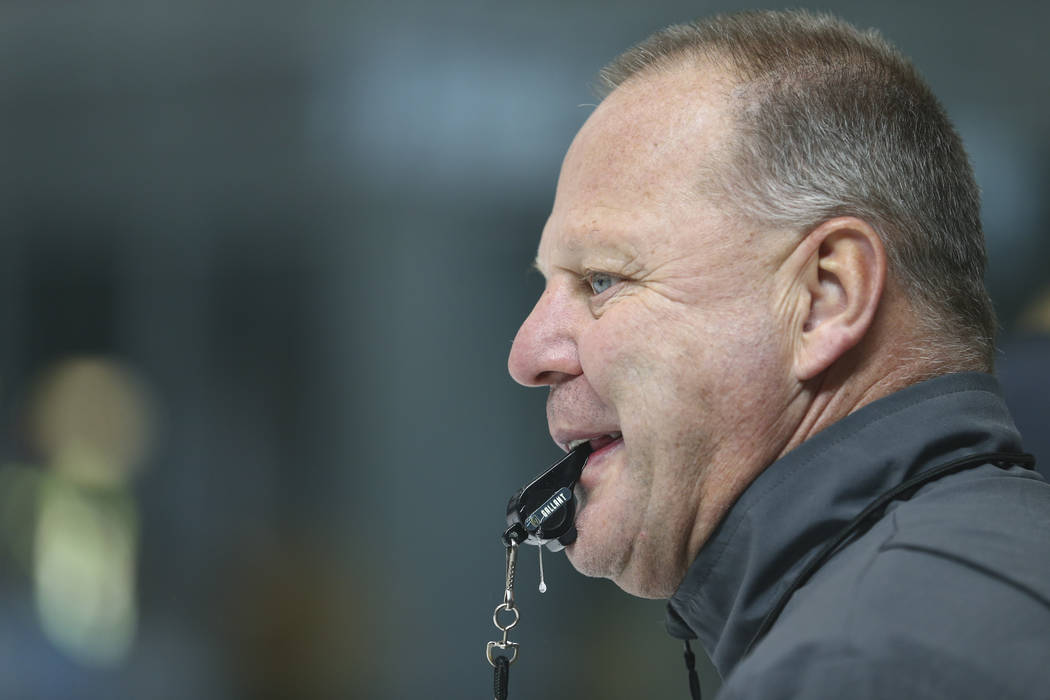 Just call him "Turk."
Gerard Gallant is a simple guy. The first head coach of the Golden Knights doesn't answer to "Mister," and even "Coach" seems kind of formal to him. But his face will no doubt become familiar to Golden Knights fans very quickly, as he, along with Marc-Andre Fleury, Deryk Engelland and James Neal are the faces of the franchise.
"So far, it's been great," Gallant said of his arrival to Las Vegas. "I haven't spent a lot of time here, but the people have been very friendly and it's great to be here."
A year ago, Gallant had no need to go to Las Vegas, much less look to build a home. He was coaching the Florida Panthers and had guided the team to the Atlantic Division title in 2015-16. Some believed he should have been the NHL's Coach of the Year.
But things quickly took a downturn. The Panthers were dealing with injuries and got off to a slow start. The front office had changed, and the organization was leaning more toward analytics than traditional means of assessing players.
Just after Thanksgiving, the team made a change. Gallant was let go, and the move stunned the hockey world. But Florida's loss would ultimately be the Golden Knights' gain. General Manager George McPhee knew Gallant, and the two quickly connected after meeting in December.
He wouldn't be hired until April 13. But he has quickly settled in, and as the Knights prepare to open their inaugural season Friday in Dallas, Gallant's job is to make sure this team competes every night.
"I coach the same way I coached in junior hockey; I respect my players. I'm honest and I trust them to be professional and do their jobs," Gallant said. "We've got a lot of quality people, and for me, when you get good people, you ultimately will have success."
Gallant has seen the NHL become a faster league with transition hockey being the current rage. That means having speed, quickness and the ability to go from defense to offense. McPhee has provided Gallant with enough talent that he believes can play that way.
"The game evolves," he said. "It changes every year. One thing is it's a fast game, so you better be able to skate. We've got speed and we'll use it."
Gallant knows coaching an expansion team is no easy task. He went through it during the early stages when he worked for the Columbus Blue Jackets. He also knows it's a long season, and it will be up to him and his staff to keep the on-ice lulls to a minimum and keep things positive.
"We know there are going to be some tough days or weeks," he said. "But we're going to keep things positive and not lose our perspective. We want our guys to take pride in playing for this organization and come to the rink every night ready to battle and to win."
Contact Steve Carp at scarp@reviewjournal.com or 702-387-2913. Follow @stevecarprj on Twitter.