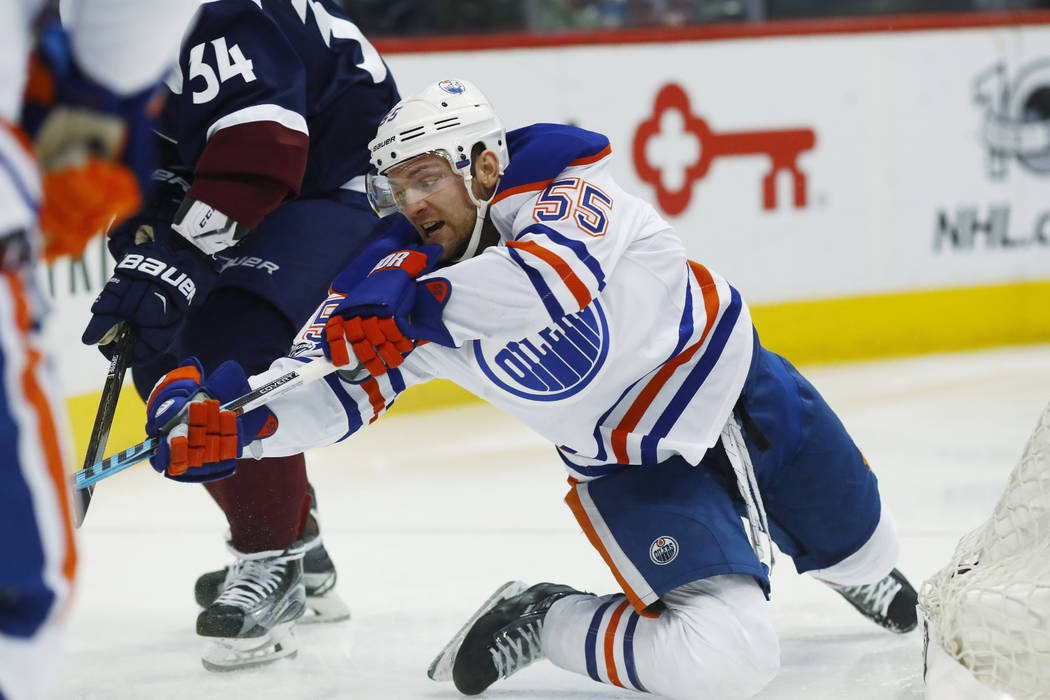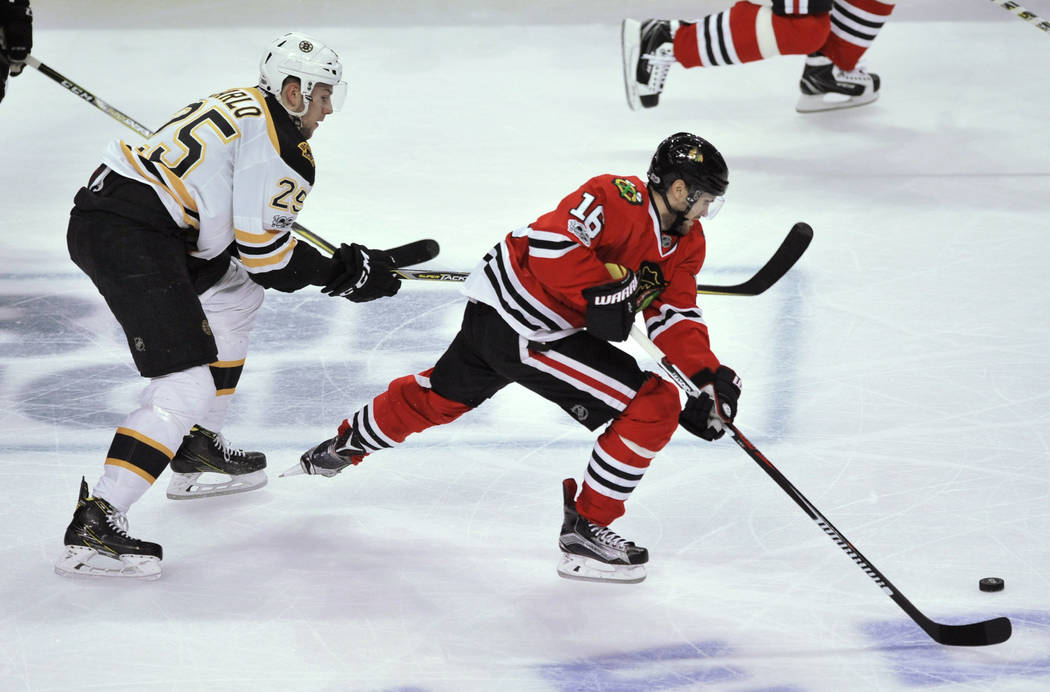 The NHL's "Second season" has arrived and the Stanley Cup Playoffs will hold the attention of fans for the next two months.
For the participating players, this is their time. Dreams will be realized and shattered through the four rounds culminating with the awarding of the Cup in mid-June. The Pittsburgh Penguins are the defending champions and are facing Columbus in the first round. The other Eastern Conference matchups have Toronto facing No. 1 Washington, the Montreal Canadiens and the New York Rangers squaring off in an "Original Six" matchup and Boston facing Ottawa.
In the Western Conference, the Chicago Blackhawks are the top seed and they'll meet Nashville. The other matchups have Minnesota facing St. Louis, Anaheim meeting Calgary and San Jose, last year's Cup finalists, facing Edmonton.
For at least one player from each of the 16 competing playoff teams, it could mean the last postseason for a while. The June 21 Expansion Draft is looming and the Golden Knights are going to be selecting one player from each of the 30 NHL teams. If you're a Knights fan, you may want to keep a close eye on the playoffs to see who you think could find himself on the team's expansion draft list.
Here's a look at 10 players who could possibly be calling Las Vegas home come June:
Why him?: Normally, you wouldn't be able to get Raanta. He's the Rangers' goalie of the future. However, when Henrik Lundqvist is your No. 1 and he's the greatest goalie in franchise history, you just don't kick him to the curb. At $1 million a year for each of the next two years, Raanta is a bargain. But you can bet Rangers' GM Jeff Gorton will be calling George McPhee to see if a deal can get worked out where the Rangers get to keep Raanta. But McPhee's asking price figures to be steep, like a No. 2 draft pick, something the Rangers don't have this year.
Why him?: The Knights are going to need scoring and this guy knows where the net is. He had 23 goals this season for the Ducks, second only to Rickard Rakell's 33. So why would Anaheim leave him unprotected? He makes $3.75 million a year and he's got three years left on his deal. Anaheim has no cap space so by letting him go, the Ducks clear some room to either pursue Silfverberg's replacement or fill another need. For Vegas, $3.75 million is almost a steal for a goal-scoring winger.
Why him?: The Wild are going the 7-3-1 route which means it can only protect three defensemen. Ryan Suter, Jared Spurgeon and Matt Dumba figure to be the three, which leaves Brodin and his $4.1 million available. The 6-1, 194-pounder from Sweden isn't going to help offensively (he had just three goals this season), but he's a solid defenseman who is a plus-24 for his career. He uses his size well and can skate.
Why not Jason Zucker you ask? The Las Vegan is in the midst of his best season of his NHL career but he only makes $2 million and he got married to a Minneapolis girl last summer and they have a daughter going to school there. He doesn't want to move anywhere right now and for the Wild, he represents unbelievable value assuming he repeats what he did this year in 2017-18.
Why him?: You're going to need some veterans in this locker room and Plekanec, a 13-year NHL vet, fits the bill. He's also an assistant captain with the Canadiens. Yes, he has struggled offensively the last two years but in 2015, he had 26 goals and 34 assists. Perhaps the coaching unrest in Montreal negatively impacted him and a change of scene may bring out one more big season from him. It's a gamble, especially at $6 million. But with no salary cap issues and the fact he'll be an unrestricted free agent in 2018-19, McPhee can afford to roll the dice here.
Why him?: This is a tricky one. Kruger is a third-line center on a team that scores a lot of goals. On the Knights, does he become a second-line guy and boost his offense? He has never scored in double figures in seven NHL seasons and had just five goals this year. But he has won a Stanley Cup twice (2013 and 2015) and he is good defensively. He has been reliable in the faceoff circle in years past but this year he's lost more faceoffs (370) than he has won (357). At around $3 million, he probably fits the Knights' budget.
Why him?: George McPhee says he wants toughness? Who's tougher than this guy who has led the NHL in hits for the past few years and was second this year in that category. He'll keep an eye out for the Knights' younger, skilled players and he plays with great energy and effort. He's also terrific in the community and he'll be a fan favorite quickly as he does a lot of charity work. Don't underestimate that side of it. The team wants its players to be out in the community and Martin will be among the first to volunteer.
Why him?: He's a restricted free agent and he made just $800,000 this season so he will get a raise, either in Calgary from Brad Treliving or from the Knights. He also played for Knights assistant GM Kelly McCrimmon with the Brandon Wheat Kings and McCrimmon knows his true ceiling and skill level. He scored 15 goals this year for Calgary. You could put him on a line with Marcus Kruger and they might work well together.
Why him?: He's dependable, experienced and he'll make plays. He'll also be someone who can help the rookies adjust to NHL life. Connor McDavid loves him, so there's a ringing endorsement. He also becomes a UFA in 2018 so if things don't work out, you're not on the hook for a whole lot.
Why him?: The Knights have to take at least three goalies in the expansion draft and when Washington selected Grubauer in the fourth round of the 2010 draft, guess who made the selection? George McPhee. He's a restricted free agent and with Braden Holtby the Caps' clear-cut No. 1 in goal, Grubauer is expendable. And at 25, his best hockey is ahead of him.
Why him?: He may well wind up on Nashville's protected list. But the guess here is he won't. He scored 12 goals this year, half coming on the power play. At 27, he still has some tread on his tires and he's two years removed from his best season in Nashville — 20 goals in 2015. A former first-round pick who was taken No. 7 overall in the 2008 Draft, he still has time on his side while enough experience to compete in the NHL.
Follow all of our Golden Knights coverage online at reviewjournal.com/GoldenKnights and @HockeyInVegas on Twitter.
Contact Steve Carp at scarp@reviewjournal.com or 702-387-2913. Follow @stevecarprj on Twitter.