Golden Knights' new policy will restrict autographs to kids only
January 24, 2018 - 9:18 am
Updated January 24, 2018 - 11:08 am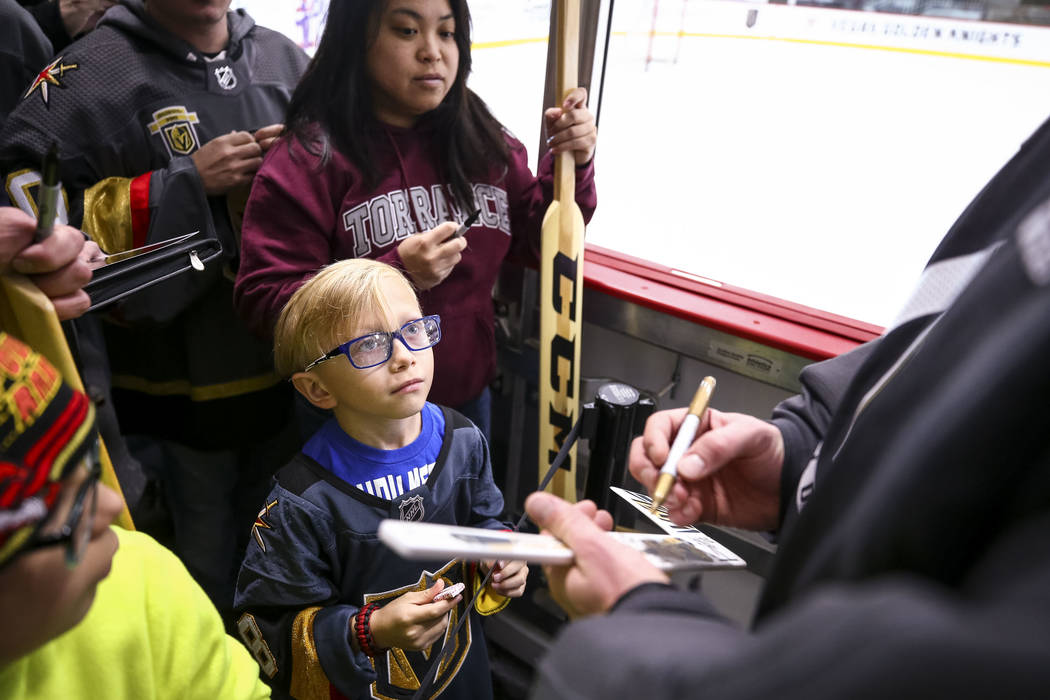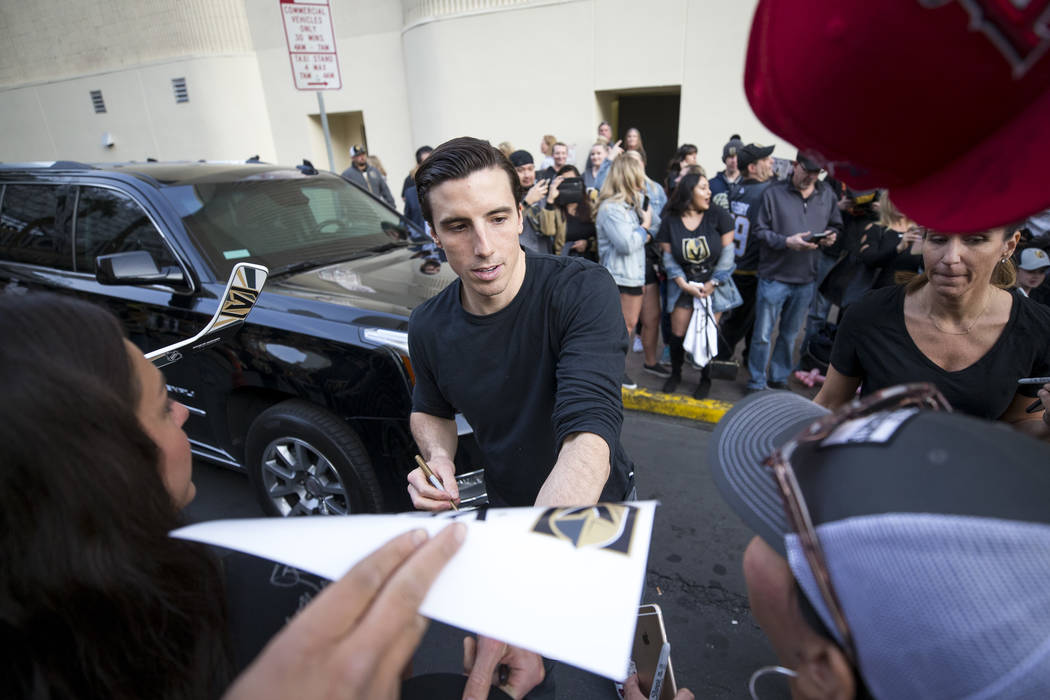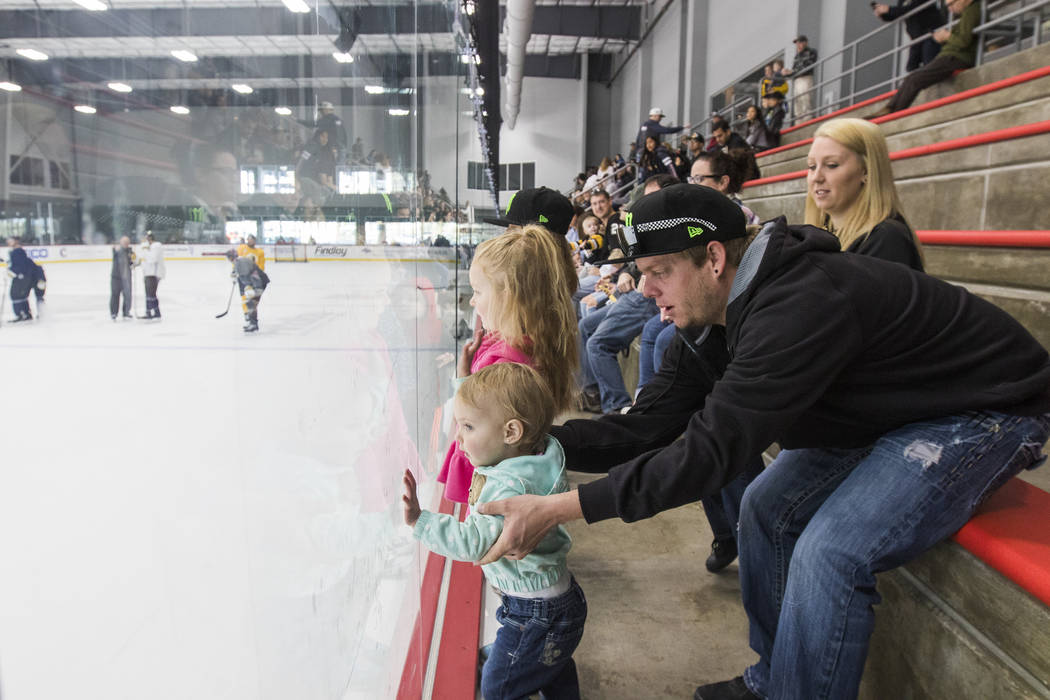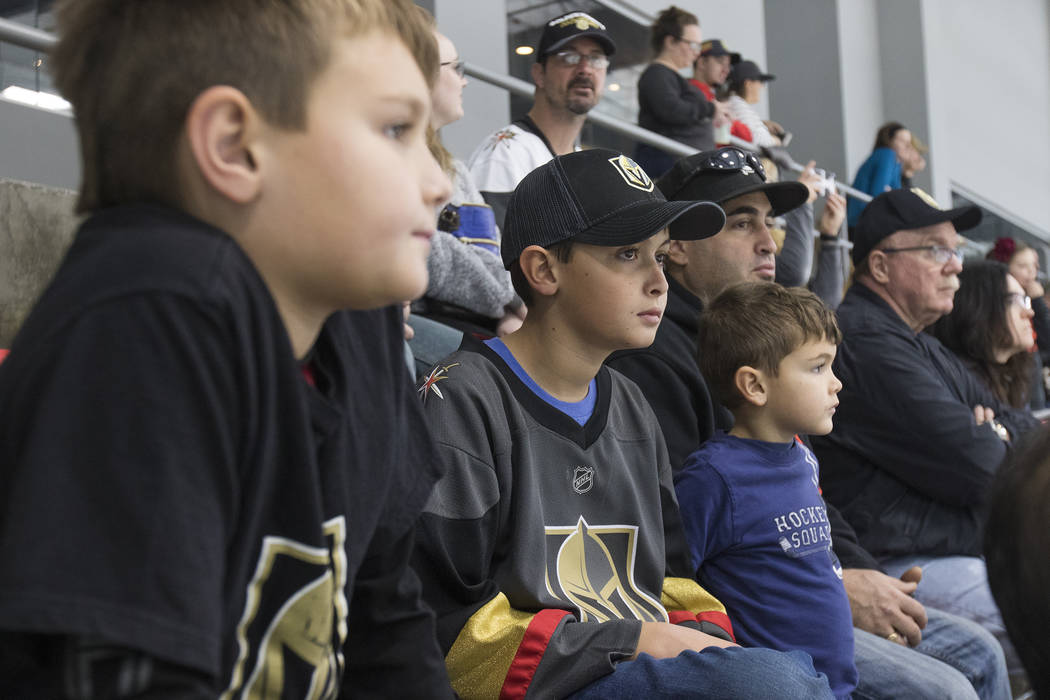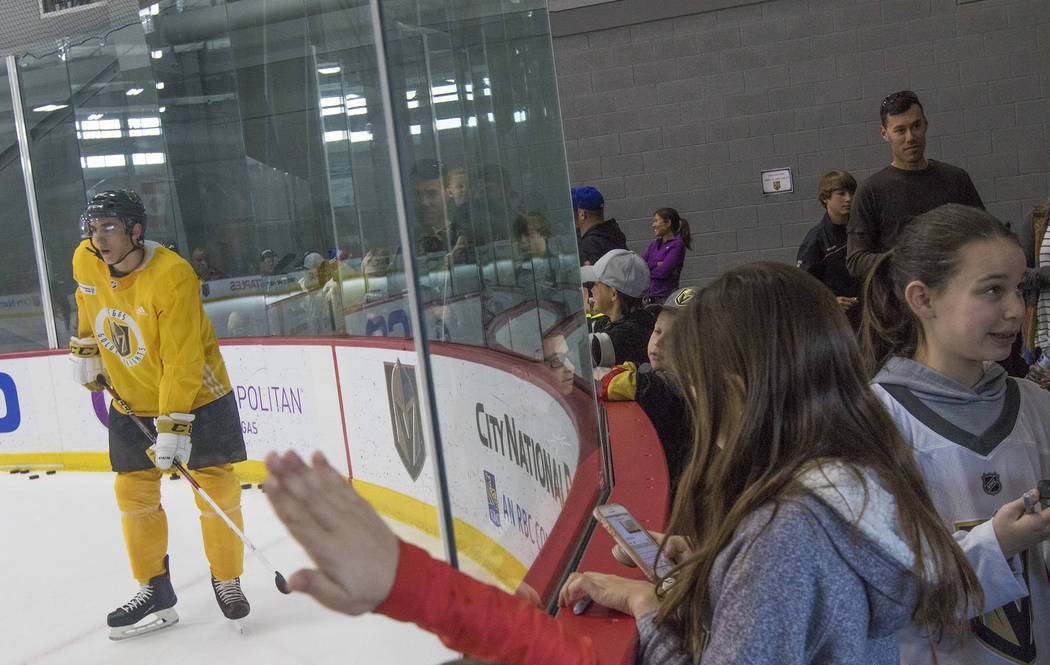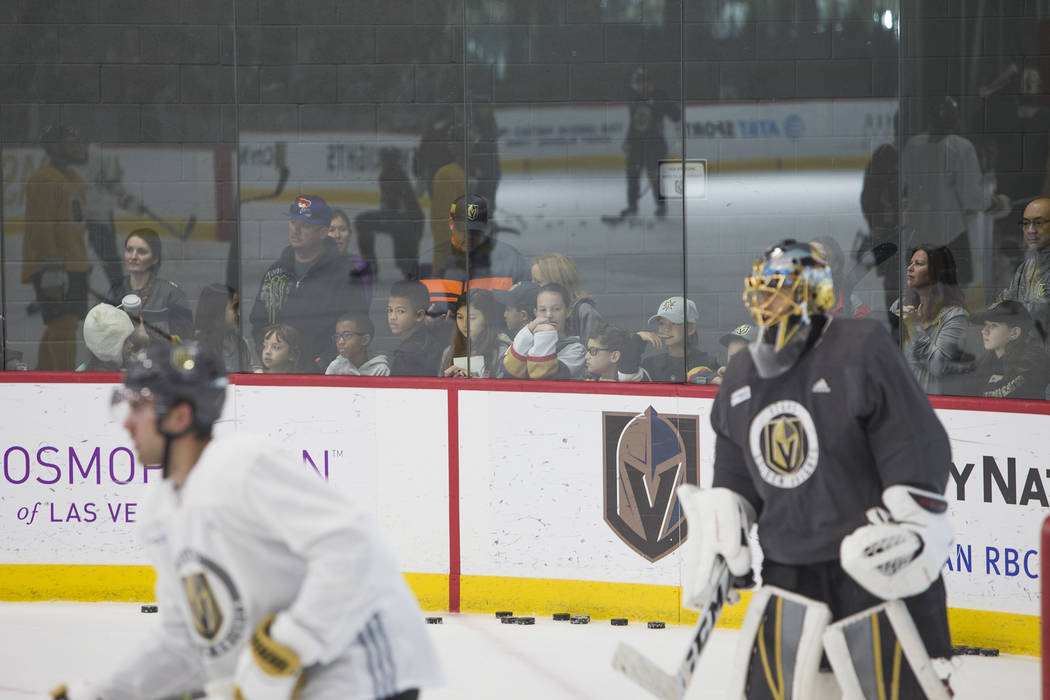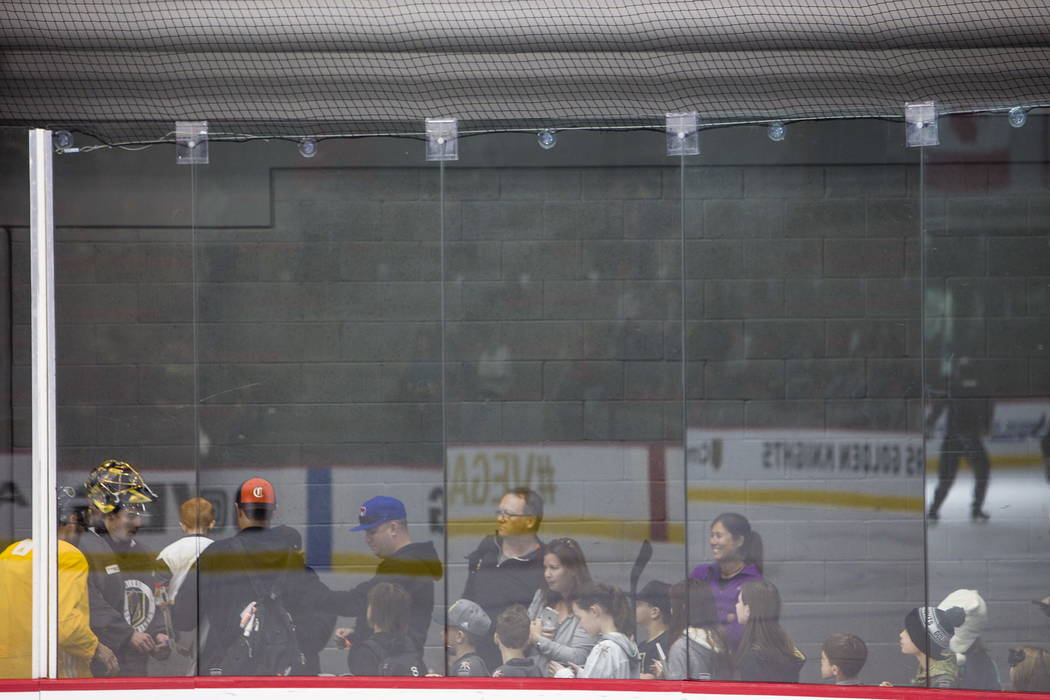 The Golden Knights' success has brought an enormous spike in popularity among fans. They regularly pack the team's City National Arena for practices and congregate outside the players' parking lot seeking autographs and photos.
But the sizable crowds have become a safety concern for the Knights, who recently instituted an autograph policy to control traffic inside and outside the facility.
Camping out by the parking lot is no longer allowed. In addition, fans can only receive autographs inside the rink in a designated area by the player benches. There is an age restriction, too: Only those 14 and under are allowed access to the players.
"Obviously we were having large crowds showing up at our practices, and I just felt like we had to define a better process," Knights president Kerry Bubolz said Tuesday. "So we looked to define a better process, and ultimately, that the most people can get autographs that we decided to limit it to kids."
Bubolz said things were getting out of hand, especially with professional autograph collectors who were trying to hoard signatures of players and coaches.
"What I saw, honestly, I saw adults at times pushing kids out of the way, and that's just not how we're wired," he said. "On the exterior of the building we had to change that process too. Guys were stopping, as they always do, and it was creating a safety hazard. We saw kids running into the street and we just couldn't have an incident like that take place so we had to change that process as well."
Luc Roy, a season ticket-holder who drove from Henderson, said he spoke with Bubolz. He has a collection of signed posters but is concerned the new policy may keep him from completing the set.
"I agree, the team needed to do something," Roy said. "I was out there a couple of times with the cars and it was insane. The players need some privacy, and if I were a player, I'd want to be able to go home.
"But I wish they would have done it differently. My biggest concern is parents are using their kids to get autographs and then selling them. If an adult has 20 items and each has everyone's autograph, how is that possible?"
Elijah Armstrong of Las Vegas doesn't have season tickets. But he's a regular at practice and he said it's great the team affords fans access to even watch practice and ask for autographs.
"I've been outside two or three times, and I've seen the adults let the kids go first," Armstrong said. "But I understand why they did it. It's a way to mitigate anyone getting hurt. I get that it's for safety.
"But it should be for the kids. The kids are the season ticket holders of the future."
Bubolz said the team's goal is to provide kids with opportunities to interact with players. To that end, players also were consulted in forming the new policy.
"So far, we're about five practices in and it's worked much better," he said. "I see lots of kids. I see lots of smiles. I've seen lots of parents say 'Thank you' for making it a better process."
Contact Steve Carp at scarp@reviewjournal.com or 702-387-2913. Follow @stevecarprj on Twitter.
Related
Fans understanding of Golden Knights' new autograph policy