All the ways Golden Knights fans are preparing for final series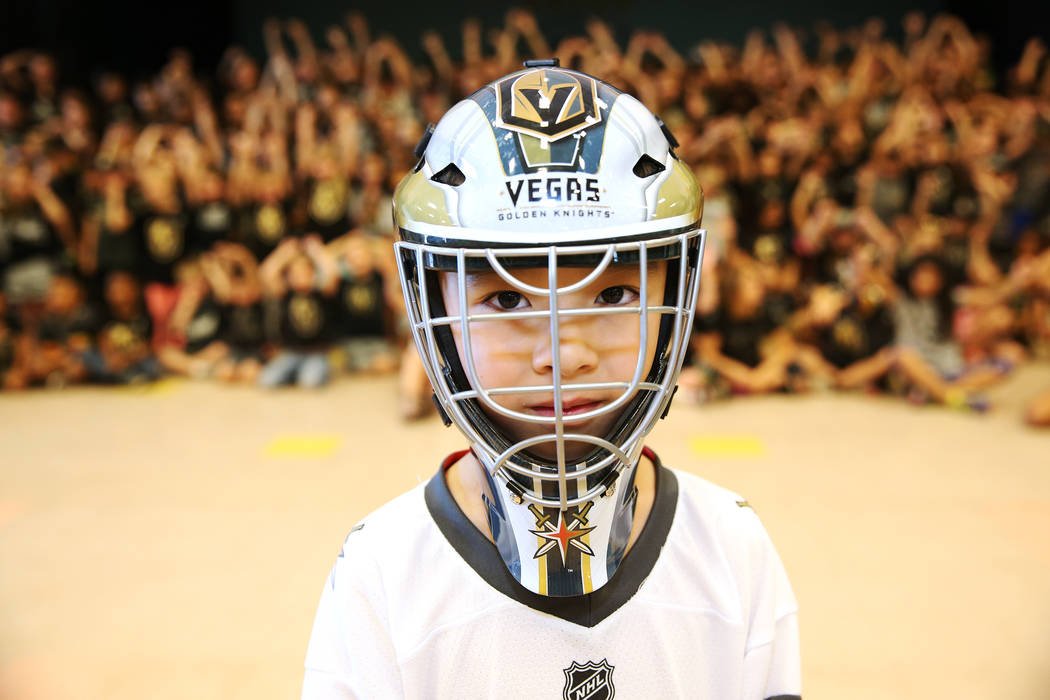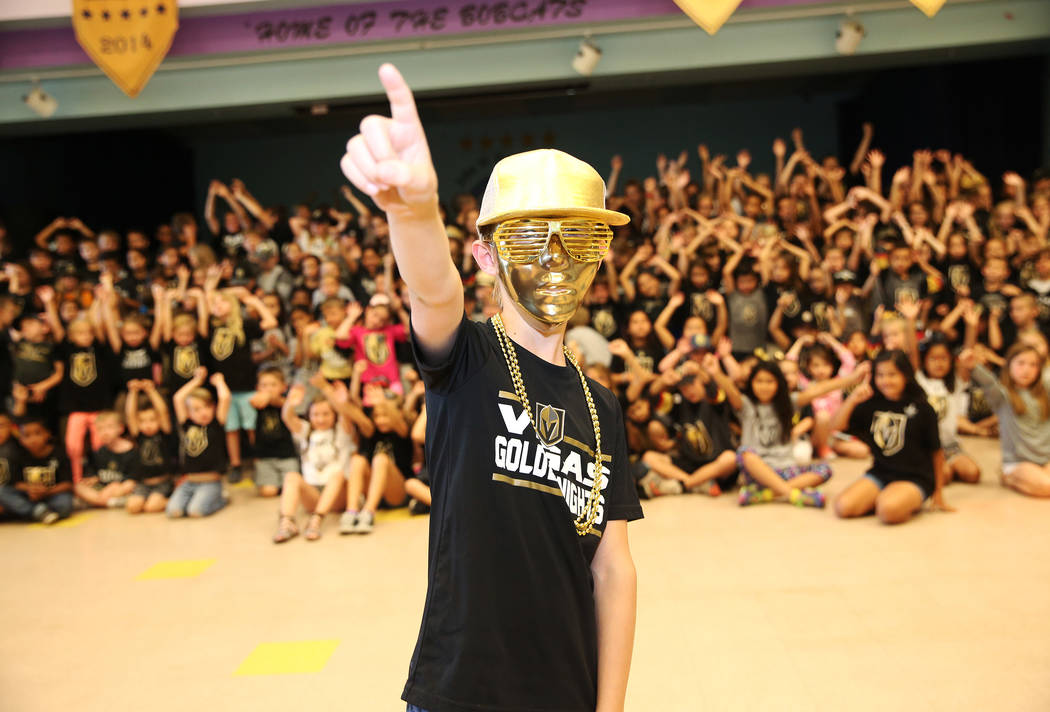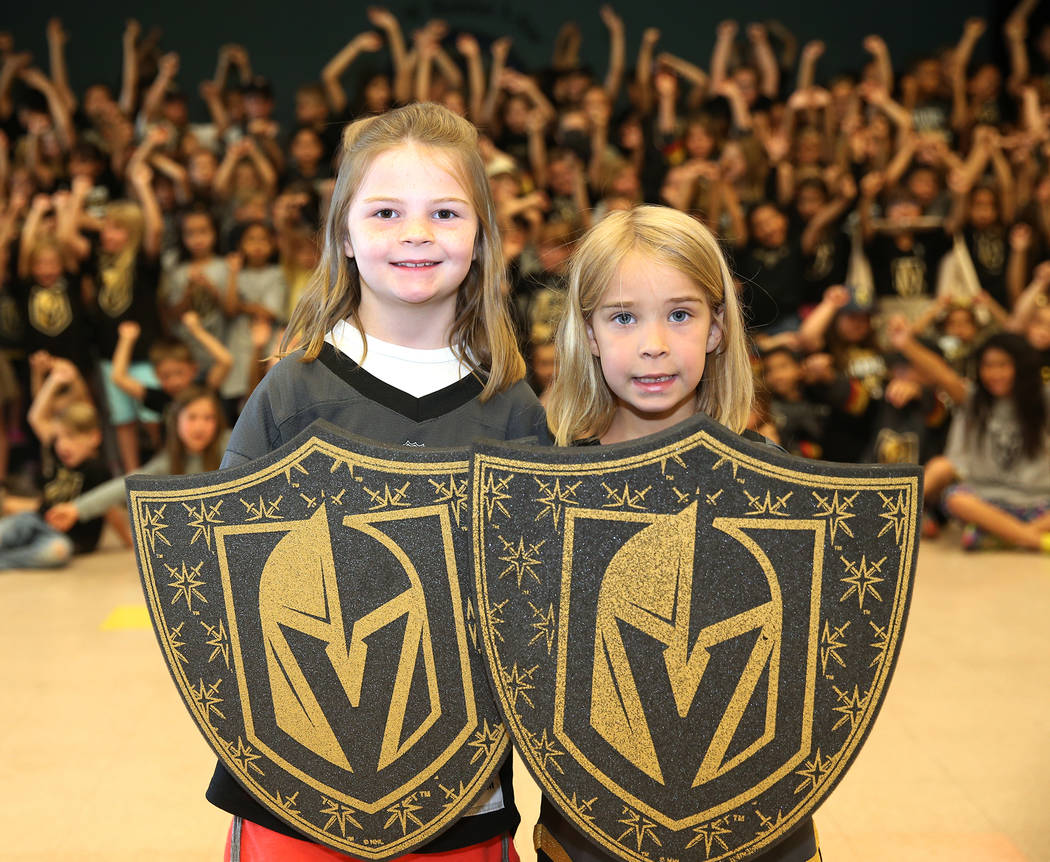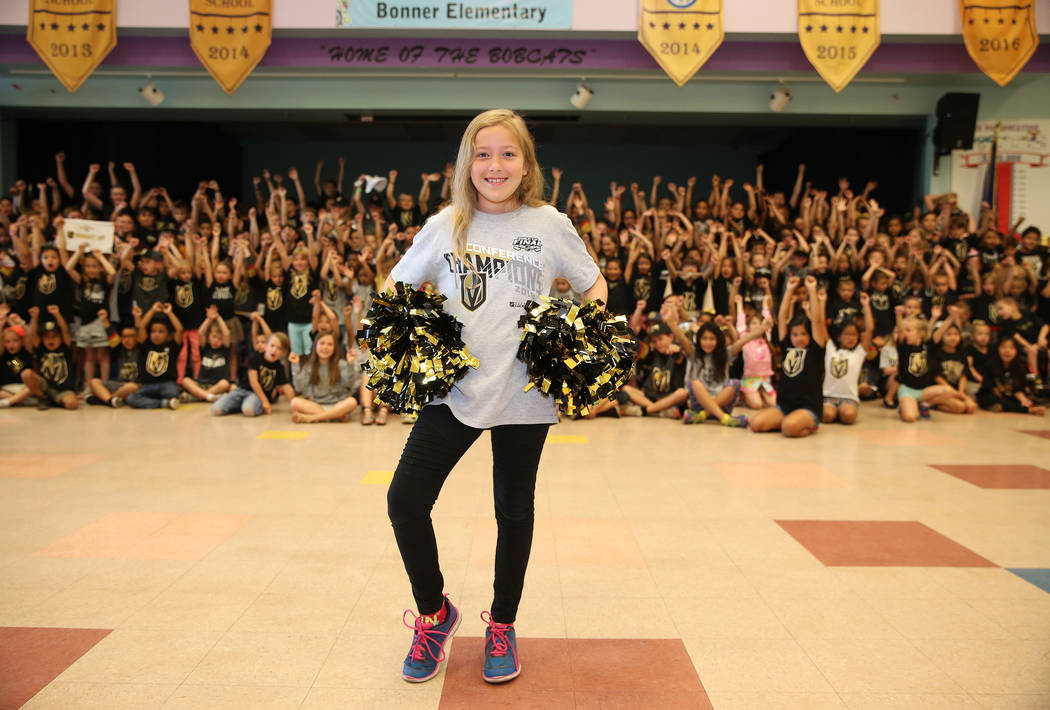 When the puck drops Monday for Game 1 of the Stanley Cup Final, it'll mark eight days — eight entire days — since Southern Nevadans got to see their beloved Golden Knights play.
"It's been rough," admits Mallory Bode, who spent a good chunk of Wednesday afternoon standing in line at The Arsenal, the team's gift shop at City National Arena. "You never thought you'd be so enthralled with a team."
Multiply Bode's feelings by about 2 million, and you'll have an idea of how much Knights fans have been looking forward to the start of — say the words slowly to savor them fully — a Las Vegas pro sports team's first-ever championship series.
During this hockey-bereft week, Las Vegans are preparing for the continuation of this improbable season however they can.
Eating and drinking
Hit a hockey puck in any direction, and you'll find a bar, casino or restaurant offering food and drink specials featuring some variant of "gold" or "knight."
Zuma Las Vegas, for example, has an off-menu Golden Toro Maki for $125, which contains chopped bluefin tuna, toro (fatty tuna), 24-karat gold leaf and oscetra caviar. The Mob Museum's distillery/speakeasy has created the "Knightcap," built with its own moonshine and served in a gold dust-garnished glass. (It's $12 but will go for half-price during Stanley Cup Final games.)
At Chef Flemming's Bake Shop in Henderson, chef/owner Flemming Pedersen has created puckish chocolate pastries that bear the Knights logo and look sort of like lushly upscale Hostess Ding Dongs.
Or not. "If you call them Ding Dongs, I'm coming after you," Pedersen jokes. Maybe.
The pastries — which cost $3.50, easily satisfy two and also are available at Public Works Coffee Bar in Henderson — were unveiled during the playoffs, says Pedersen, who played soccer for years in Europe and wasn't much of a hockey fan until the Knights came along.
"I was not a real American hockey fan because of the violence," he says. "I felt like it was less hockey and more fighting. And this team seems to have, maybe, more finesse. Or maybe I'm more of a hometown (team) lover."
Parties galore
Viewing parties became game-day staples this season, from Knights-sanctioned events at casinos to gatherings at neighborhood taverns. At Big Dog's Draft House, 4543 N. Rancho Drive, Knights games began to carry a vibe akin to NFL games.
"We're getting great crowds," says Robert Snyder, marketing director for Big Dog's Brewing Company. "People want to come out and watch the game together. People show up in jerseys and T-shirts and cheer together, and it's a real community thing. People have really embraced it.
"I haven't seen this in the community since the Rebels of '90."
Just like during football season, the bar offers food and drink specials and gives away jerseys and other Knights gear at the end of games. During the Stanley Cup Final, the bar will introduce a microbrew called "Cloudy With a Chance of Fleury," which Snyder calls a "hazy IPA."
Students fired up
When it comes to cheering the Knights, it'd be hard to beat the enthusiasm of students at John W. Bonner Elementary School, where Assistant Principal Erin McCarty said it's been typical to hear kids break into impromptu "Go Knights Go" cheers outside class.
The school even won first place in a "KnightUp" challenge for its video of students, teachers and staff cheering the team on. The prize: A visit from Chance, the team's mascot, and Knights cheerleaders.
"Yeah, we're pretty much obsessed by this point," McCarty says.
But Thursday was students' last day of classes before summer vacation.
"It's always weird once the kids are gone anyway," McCarty says, "but it's definitely going to be even more quiet without the chants down the hall."
Hot gear
On Wednesday afternoon, dozens of fans stood in line at The Arsenal, awaiting their chance to buy team gear.
Maggie Meixel stopped by for a set of wine glasses.
For Monday's game, she'll open a bottle of Golden Knights wine and use the glasses for a good luck toast to the team.
Mike Conley says watching games has become a family tradition. "We just had a baby, and we got her a little jersey," he says.
Lyla, now 7 months old, "watches games with me" and seems to enjoy them, he said.
Bode stopped in to "get some Stanley Cup stuff," particularly a Western Conference champion cap. It won't be the first bit of Knights apparel she's bought, and the stuff she has purchased is crowding her closet severely.
"Now we have our jersey for game days and we have our shirts for off-days," she says. "They've taken over."
Now fans eagerly await the conclusion to what has been a storybook season. And whatever pangs Knights withdrawal will bring, fans agree it's been a wild, welcome ride.
But, Bode says, "we're gonna win. We're going to play the Capitals, and we're going to win, I'm hoping in five, and I'm hoping we win at home."
Contact John Przybys at jprzybys@reviewjournal.com or 702-383-0280. Follow @JJPrzybys on Twitter.