An open letter from Bill Foley to Golden Knights fans
Updated April 8, 2018 - 9:14 pm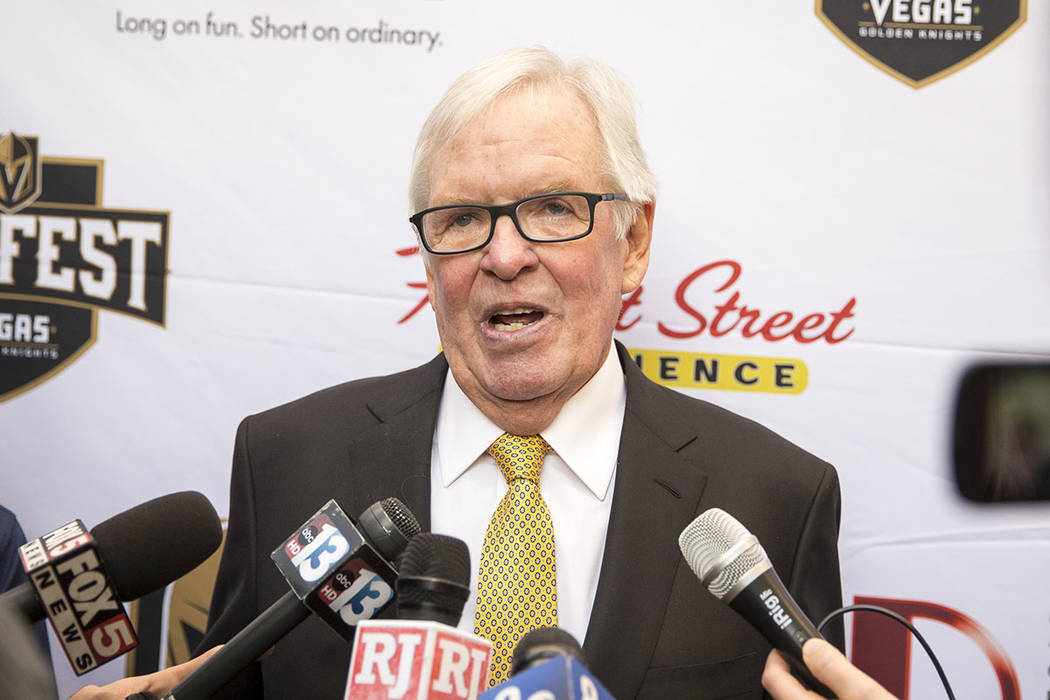 Golden Knights owner Bill Foley thanked fans and the Las Vegas community for their "loyalty, passion and enthusiasm" in a letter penned for the Review-Journal prior to the Stanley Cup playoffs.
The letter appears on page 2 of the Golden Knights' commemorative season review section in Monday's paper. The Pacific Division champion Knights face the Los Angeles Kings in the first round.
Game 1 of the best-of-7 series is 7 p.m. Wednesday at T-Mobile Arena. Game 2 is Friday at T-Mobile with Games 3 and 4 in Los Angeles April 15 and 17.