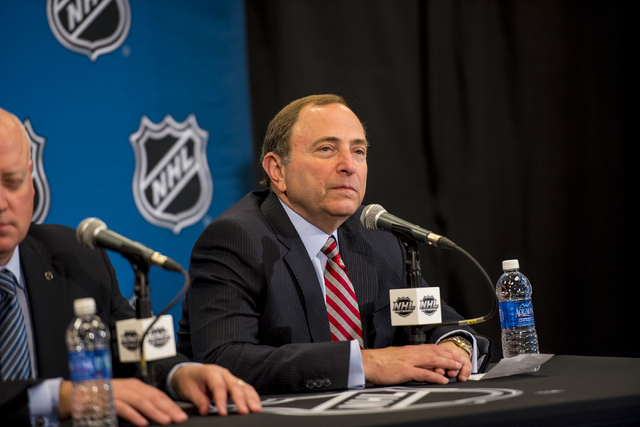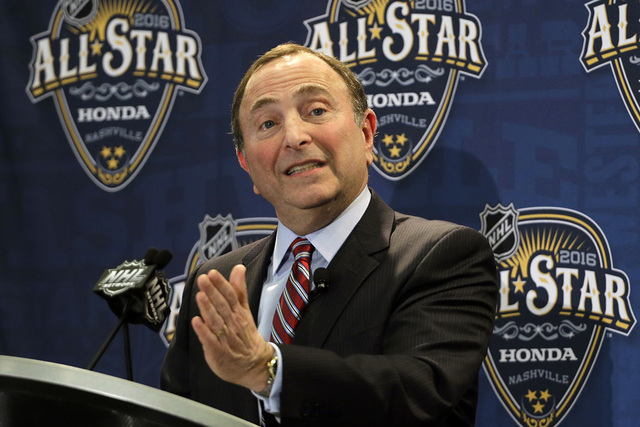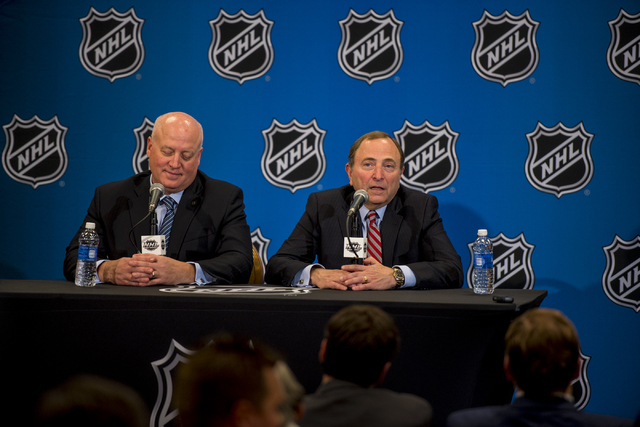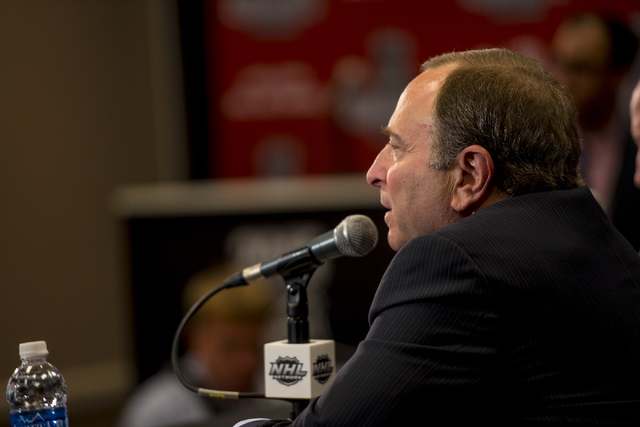 The possibility of expansion taking place came into sharper focus, as the NHL appears to have a plan for stocking one or two teams, and it's going to force the 30 general managers to make some tough decisions if expansion happens.
On Wednesday, the GMs met with league officials in Boca Raton, Florida, and were presented a plan that would call for a team to lose no more than one player if the NHL expands by one or no more than two players if the league expands by two. Groups from Las Vegas and Quebec City have applied to join the league and are hoping to begin play in 2017-18.
The plan calls for a team to protect one goaltender, three defensemen and seven forwards. An alternate plan calls for a team to protect eight skaters and one goalie.
The league told the general managers that a decision would need to be reached ahead of the draft in late June.
"The notion is if you are going to bring a new team or two new teams into the league, you want them to have perhaps a level of competitiveness that is a little greater than we have had in the past from expansions, but again that has yet to be decided," NHL commissioner Gary Bettman said.
Bettman said there's still no decision on expansion and no timeline when the NHL will get an official recommendation from the 10-member executive committee.
"As we've said, we are doing our deliberations," Bettman said. "The executive committee is focused, but since we're not technically on a timetable, there is no urgency. But if we decide we're going to expand for 2017-18, then we probably need to have a decision by June."
Billionaire businessman Bill Foley, who is attempting to bring the NHL to Las Vegas, said he had no comment on the news out of Florida.
For the general managers, it probably will mean losing a relatively quality player, particularly if a team is losing a backup goalie. It also could mean losing a No. 4 defenseman or a third-line forward. But it also gives teams time to determine whom to sign long term and whom perhaps to trade or let go.
"None of us want to lose players under any circumstance," Tampa Bay Lightning general manager Steve Yzerman told NHL.com. "We're trying to horde players. But we have a rough idea of what to be ready for, and really, it's difficult to plan for it now with the uncertainty of whether there is going to be expansion or not, but you kind of keep it in the back of your mind with every decision going forward."
Exempt from the draft would be first- or second-year pros, as would be unsigned draft picks. As for players with no-move clauses in their contracts, deputy commissioner Bill Daly said he doesn't expect those players to be unprotected, but the league has a meeting scheduled with the NHL Players Association to discuss the matter.
"I don't think it's that complicated, but it's an issue that hasn't been resolved in terms of how we intend to treat that," Daly said. "It's something that we're going to have to have a discussion with the Players Association."
If the NHL expands, it would be the first under the current salary cap rules. Bettman said he expects the cap for next season to be around $74 million. But it also will impact how the existing teams decide to protect their rosters in 2017.
Contact reporter Steve Carp at scarp@reviewjournal.com or 702-387-2913. Follow him on Twitter: @stevecarprj
RELATED:
Foley patiently waits for puck to drop on Las Vegas NHL franchise
Las Vegas NHL bid standstill doesn't hold back Foley
One year later, Bill Foley admits he was 'naive' about NHL process
NHL suitor Bill Foley would love to share Las Vegas with NFL
NHL's Bettman: Las Vegas expansion 'process is continuing'