Bill Foley admits to registering fake names for Las Vegas NHL team
September 3, 2016 - 5:14 pm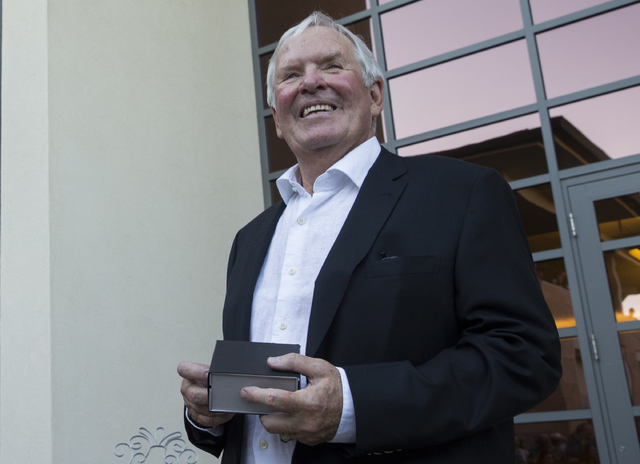 Las Vegas hockey fans won't be buying "Las Vegas Sand Knights" shirts this fall. Why? Because the name is fake.
Bill Foley, owner of Las Vegas' NHL expansion team, admitted in a report published today on NHL.com that he had included fake team names as a misdirection ploy when filing trademark applications.
He told Nicholas J. Cotsonika of NHL.com that Sand Knights was never a possibility for the team's name.
"No," Foley told Cotsonika. "Never was."
Foley has filed trademark applications for Desert Hawks, Red Hawks, Nighthawks, Desert Knights, Silver Knights and Golden Knights.
Foley didn't say whether those names are fake, either.
In the NHL.com report, Foley said he had a "preferred name" the NHL had cleared and a "secondary name based upon the other ones."
Foley said he hopes to announce the name, logo and color scheme, and sell merchandise such as hats and T-shirts in October. Jerseys may not go on sale until December.
The team will begin play at T-Mobile Arena on the Strip next year.

NHL in Vegas
Complete coverage of hockey in Las Vegas
RELATED
Bill Foley might have new domain names; team could be called Las Vegas Desert Knights
Bill Foley's frustration grows over lack of name for Las Vegas NHL team
Bill Foley smitten with 'Black Knights' as Las Vegas nickname