Bill Foley announces tentative plans for practice facility while awaiting NHL expansion decision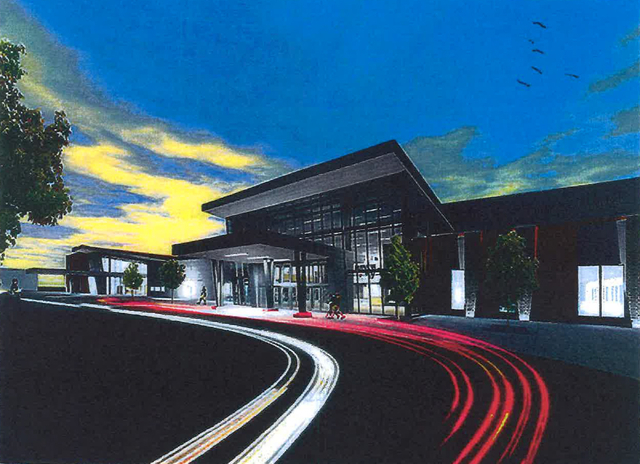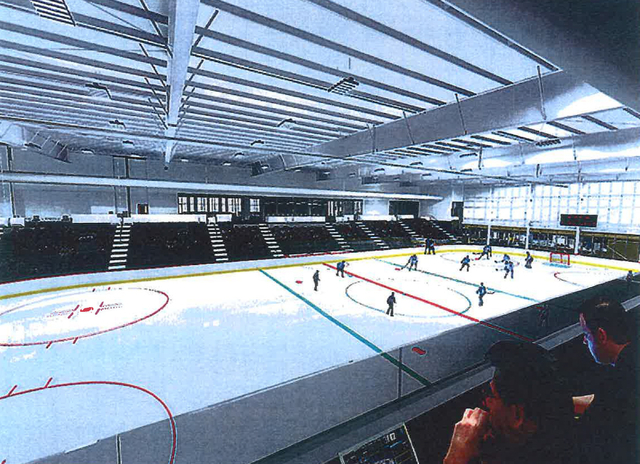 There were approximately 17,000 spectators inside T-Mobile Arena on Wednesday night for the grand opening of Las Vegas' newest entertainment venue.
Among those on hand were billionaire businessman Bill Foley and his wife, Carol. While his wife was grooving to the music of The Killers, Foley was envisioning what it would be like to watch a hockey game from his bunker suite.
He might soon find out if that opportunity will come.
The NHL is still mulling over Foley's application to join the league along with Quebec City for expansion in 2017-18. Both submitted bids in July. Deputy commissioner Bill Daly said in an email to the Review-Journal there was nothing new to report and the process remains ongoing.
But two sources who did not want to be quoted for attribution but have knowledge of the process said that if the league decides to expand, it would come sooner than June 22, when the NHL has its awards show in Las Vegas.
"I haven't heard anything," Foley said Thursday at his Summerlin office. "I have been optimistic all along, and I'm still optimistic. We're just waiting to hear from the league."
But Foley is preparing for if he gets good news from the NHL. He has finalized a deal with the Howard Hughes Corporation to build his practice facility on land located at Far Hills Avenue off the 215 Beltway in Summerlin. He has signed an agreement with Gillette Construction of Las Vegas to build the 105,000-square foot building at a cost of approximately $17 million.
The facility would have two NHL-sized rinks with a capacity of 600 seats for each rink. There also will be a 20,000-square-foot locker room and training facility for the team, along with team offices, a pro shop, concessions and smaller locker rooms to accommodate youth and high school hockey games and tournaments.
There is room to expand to four sheets of ice. Groundbreaking probably would come in September.
Foley said the NHL had no problem with him planning for a place for his potential team to practice.
"They said, 'It's your risk money,'" Foley said. "But we're not going to build it unless we get the team. And if we get the team, we need to be ready to move quickly. At the same time, we're trying not to get too far ahead of ourselves. We don't want to alienate anyone in the NHL thinking we've got a team when nothing has been decided."
Foley said his last conversation with the NHL was a few weeks ago. He was asked for an update on the potential team's ticket sales. Foley reported there had been a few defections and that the current figure of deposits was just below 14,000.
"I'm amazed at how patient the people have been," he said of those who have stuck it out in the almost 14 months since the Hockey In Vegas ticket drive was launched.
A decision in the next few weeks by the NHL makes sense. The league released its two plans for an expansion draft in 2017 last month at the general managers' meetings in Boca Raton, Florida. One plan calls for current teams to be allowed to protect 11 players (one goaltender, three defensemen and seven forwards). The other plan calls for nine protected players (a goalie and eight skaters).
With the NHL entry draft scheduled for June 24 and 25 and free agency beginning July 1, the general managers need as much time as possible to decide whom they want to sign long term and to craft their rosters keeping 2017 in mind.
The Board of Governors' next scheduled meeting is in Las Vegas in late June. But NHL commissioner Gary Bettman can call a special meeting if he decides he has the votes to expand, even if it's during the middle of the Stanley Cup playoffs.
Foley said he doesn't mind going to New York or elsewhere if it means getting good news.
"I'll be happy to go anywhere," he said. "We're ready to go. We've got a beautiful arena that's now open. It would be a shame not to have an NHL team playing there."
Contact reporter Steve Carp at scarp@reviewjournal.com or 70-2387-2913. Follow on Twitter: @stevecarprj