Bill Foley considers options for minor league affiliates for his NHL team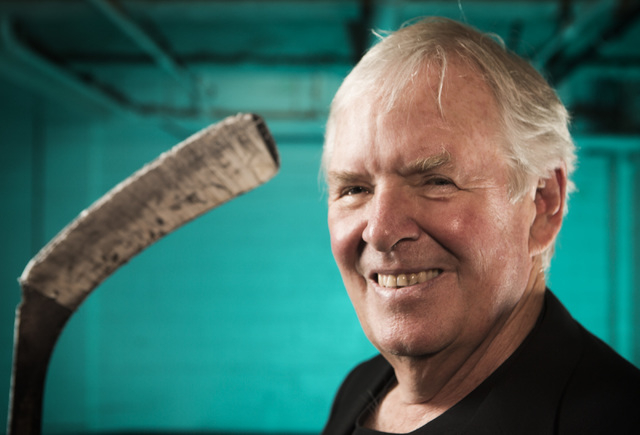 Bill Foley might not be done writing checks.
The billionaire businessman, who spent $500 million for an NHL expansion franchise, will need a couple of minor league affiliates for when his Las Vegas team begins play in the 2017-18 season.
The American Hockey League, the sport's highest minor league, consists of 30 teams. Like the NHL, its Board of Governors would have to vote to expand to 31. But that wouldn't appear to be an issue.
"We understand the process, and strategically, we'll match what the NHL does," AHL president Dave Andrews said. "We'll adjust accordingly."
Andrews said if Foley decides to purchase an AHL team, he can expect to pay about $5 million, and he would be vetted by the league.
"We run a separate process," Andrews said. "But if Mr. Foley is approved by the NHL, I would think we wouldn't have to go through as extensive a process."
There's a growing trend for NHL clubs to own their minor league teams outright rather than have a working agreement. The Arizona Coyotes are the latest example, as they recently purchased the Springfield Falcons and plan to move the team from Massachusetts to Tucson, Arizona.
The move makes sense given the proximity of Tucson to Phoenix. It also makes sense because the Coyotes can control the quality of the organization and have their template used by their AHL affiliate.
Seventeen NHL teams own their AHL affiliate outright, Andrews said.
Foley's vision is to have his AHL affiliate on the West Coast. He is looking at Salt Lake City, Fresno, California, and Reno as possible sites.
"Obviously, we want to put our affiliate close by where it's convenient to get to Las Vegas," Foley said. "There are some good options available to us, and we're looking at what works best."
Andrews sees no issue with that.
"It makes sense geographically for a team in Las Vegas to have its affiliate on the West Coast," he said. "We would have to approve any move, but it shouldn't be a problem."
Fresno might be the most viable option. Salt Lake City has the largest population base of the three, but it has an ECHL team and might not want to move up to the AHL.
Fresno, which has a long history of supporting minor league hockey, is close to Las Vegas, and there is nonstop airline service. No hockey team currently plays in the city. Selland Arena, downtown Fresno's longtime indoor sports facility, seats 7,200 for hockey.
Reno has two obvious attractions. Playing there would give the Las Vegas team a chance to increase its fan base in the northern part of Nevada. And players who are called up to the team are an hour's flight from Las Vegas.
The negative is that Reno has an NBA Development League franchise, so a hockey team would have to share dates at the 7,000-seat Reno Events Center and probably wouldn't be as popular as the Bighorns.
There's one other possibility — put the AHL team in Las Vegas.
Foley's proposed practice facility in Summerlin will include seating for two thousand in one of the two ice sheets. If he could increase capacity to perhaps 5,000, the AHL might approve it. For bigger games, the team could play in T-Mobile Arena.
By having the AHL team play at the practice facility, Foley wouldn't pay additional rent. And if the proposal wasn't approved, Orleans Arena has proven to be a great hockey venue and could be an option.
Locating the team in Las Vegas also would provide an option for hockey fans who can't afford NHL ticket prices.
"Putting our minor league affiliate in Vegas is definitely something we're looking at," Foley said.
There is precedent for an NHL and AHL team sharing the same city. Toronto has the NHL Maple Leafs and the AHL Marlies. San Jose has the NHL Sharks and the AHL Barracuda. The Manitoba Moose, the AHL affiliate of the Winnipeg Jets, play in Winnipeg.
As for the ECHL, Foley probably would make a deal with owners of a franchise in that league rather than own the team outright. The ECHL has 28 teams, and 25 NHL franchises have an affiliation, so Foley could find a club.
Contact Steve Carp at scarp@reviewjournal.com or 702-387-2913. Follow on Twitter: @stevecarprj
NHL in Vegas
Complete coverage of hockey in Las Vegas