Bill Foley's focus is to get Las Vegas hockey operation running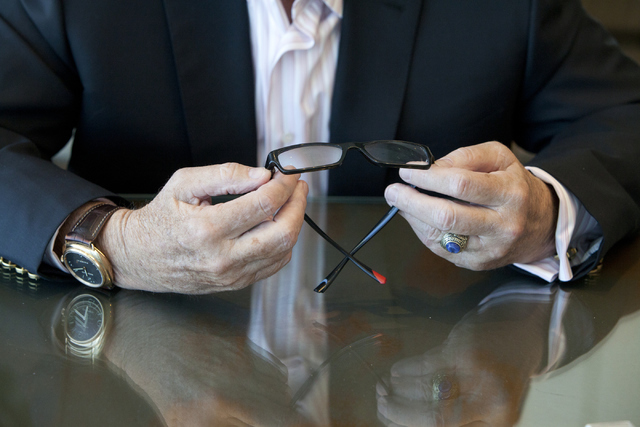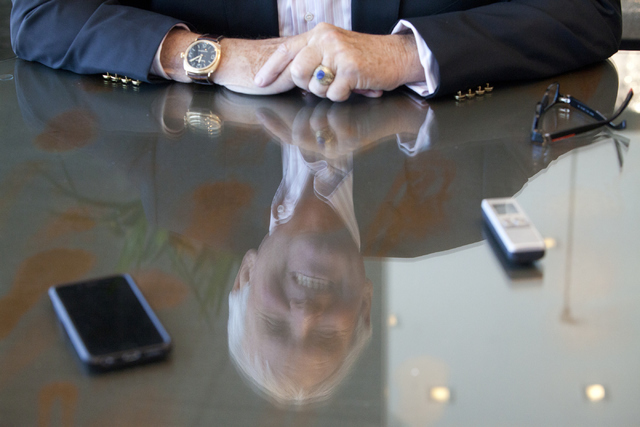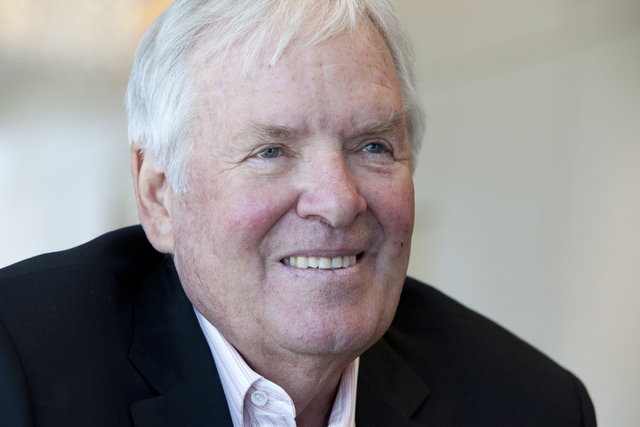 Bill Foley appears to have his priorities in order.
The owner of Las Vegas' NHL franchise made it clear Thursday he needs to get his hockey operations staff hired as quickly as possible. That means hiring a chief operating officer, a general manager, a scouting staff and a salary cap expert.
A coach? That's the least of his worries at the moment.
"The coach is not important right now," Foley said during meetings with the Las Vegas media. "We need to get a GM hired and get our scouts hired. That is the priority to me. No question.
"We may not hire our coach until after the (2016-17) season. What if there's someone available at the end of the season and we can't hire him because we hired a coach early?"
Foley has some names in mind for the general manager's job, but he didn't want to share them because he hasn't contacted potential candidates. He has been contacted by several people with experience as general managers or who are currently assistant GMs.
Foley said he hopes to hire his general manager no later than Aug. 1. He and Murray Craven, his hockey adviser for the past 2½ years, met Thursday afternoon to discuss their top candidates.
The owner will contact NHL deputy commissioner Bill Daly next week to learn the protocol on approaching other teams for talking to their front office personnel.
"We want to do things the right way," Foley said. "We don't want to violate any rules."
Foley wants experienced people to run his hockey operation. He wants people who have had success and can deliver a winning product.
"The GM is going to be very important," Foley said. "He's going to get our scouting staff in place. And that's not a year-from-now project. Scouting is now. If we hire a good staff and they do a good job, we'll find some sleepers for the (2017) draft.
"We're going to have a lot of interviews to do, a lot of flying in and out (of Las Vegas). We want to make sure we hire the right person. I'm not worried about who the coach is going to be right now. The coach can happen next April, after the season. If someone gets fired before the season ends, we can maybe look at that person.
"But the window is now for the GM and the scouts. That's where our focus is."
Foley said he also wants to make sure his team is well within the salary cap come 2017. The cap could be from $74 million to $75 million, depending on revenues and other factors.
"We have a great opportunity, and I don't want to blow it," Foley said. "I want to build a team to compete now, and I'm going to find the best capologist there is.
"There are potentially some big-name (unrestricted) free agents next year, and we want to make sure we have the money available to pursue them if we decide we want to."
Dallas' Jamie Benn and Patrick Sharp, San Jose's Brent Burns and Patrick Marleau, Tampa Bay's Ben Bishop and Victor Hedman, and Washington's TJ Oshie are among the bigger names that could be on the market.
Foley said the quicker he gets his hockey staff hired, the better prepared the franchise will be for the NHL expansion draft on June 20, 2017. Las Vegas will select one player from each of the 30 teams, and the combined salaries of those players must be 60 percent of the 2016-17 salary cap, which will be $74 million.
"There's going to be some very good players available," Foley said. "But I know that the other 30 teams don't want to help us at all.
"I talked to (Minnesota Wild owner) Craig Leipold and said, 'You've got any extra players?' and he laughed and said, 'I have only 10 good players.' So nobody's wanting to do us any favors."
Foley said he was a little tired Thursday but is ready to start building the franchise.
"It's been pretty exhausting the last couple of days," he said. "I still have my other companies to run. But this team is going to be my priority, no question."
Contact Steve Carp at scarp@reviewjournal.com or 702-387-2913. Follow on Twitter: @stevecarprj

NHL in Vegas
Complete coverage of hockey in Las Vegas