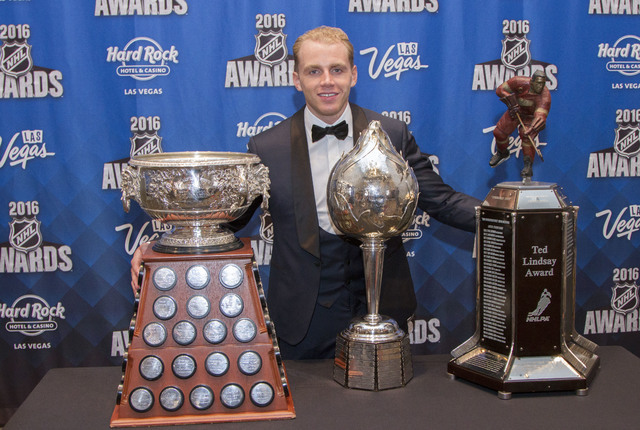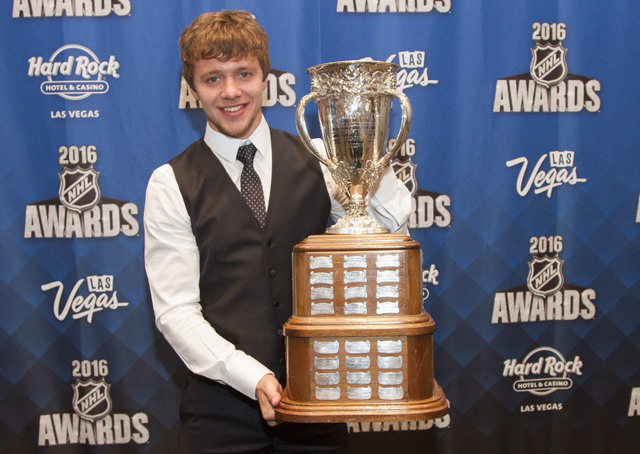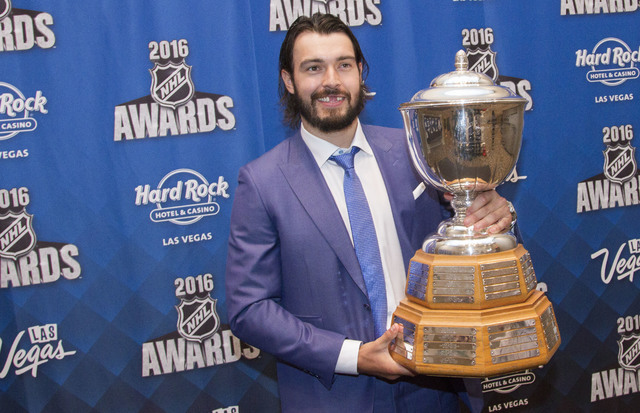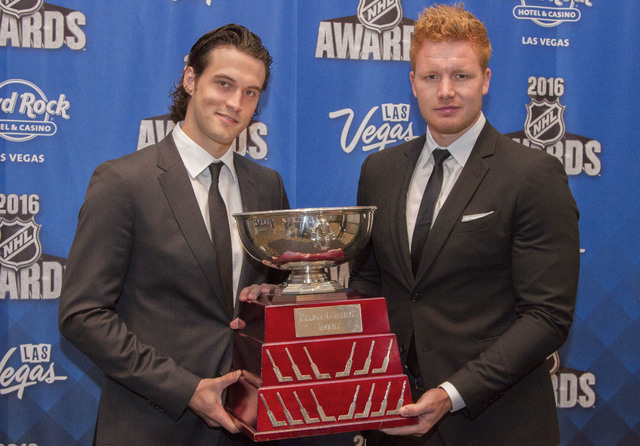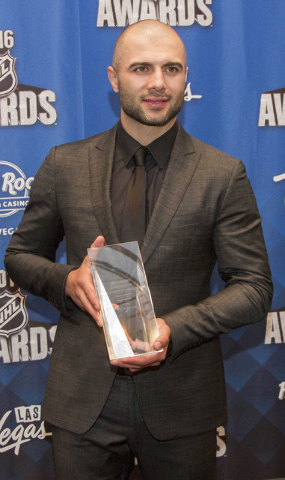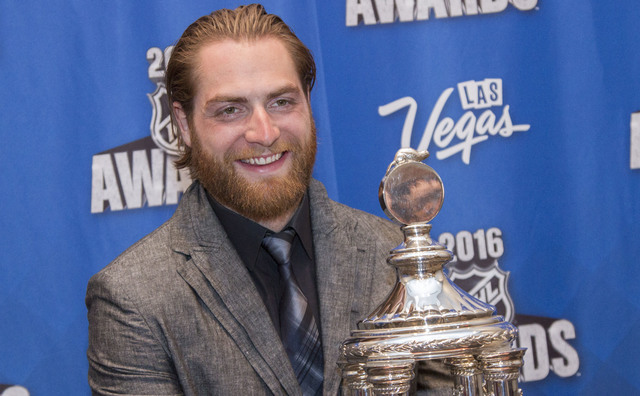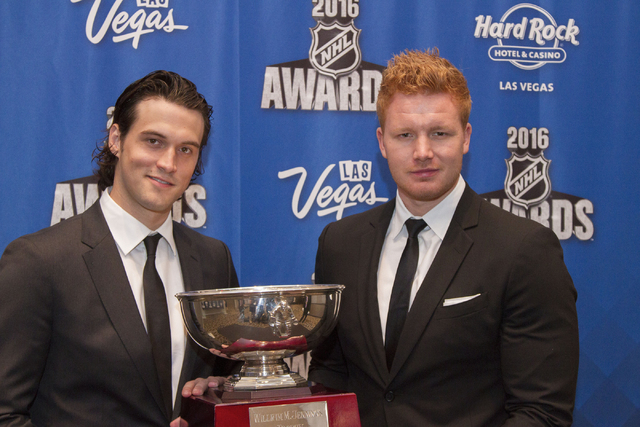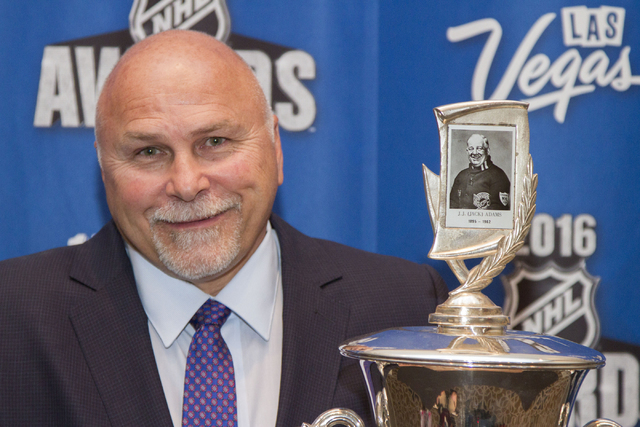 With two pieces of hardware, Patrick Kane became an American pioneer.
The Chicago Blackhawks forward was given the Art Ross Trophy as the NHL scoring leader and the Hart Trophy as the most valuable player to his team at the annual NHL awards ceremony Wednesday at the Hard Rock Hotel. Kane, a Buffalo, New York, native, is the first U.S.-born player to win either award.
He led the Blackhawks with 106 points last season and set a record for an American player by scoring in 26 consecutive games from mid-October to mid-December.
"It's amazing to me that there's no American that's ever won the scoring title or the MVP award, because there's been so many great American players," said Kane, who received 121 of 145 first-place votes for the Hart. "I don't know if I was lucky or fortunate to be in that position, but it's pretty amazing to say I set an American record."
Kane's season began in controversy, as he was involved in a three-month investigation into an allegation by a woman that he raped her last summer. He was not charged when the investigation concluded in November, and declined to talk about the issue Wednesday.
Kane, 27, instead heaped praise on the Blackhawks' other winner of the night, Artemi Panarin, who won the Calder Memorial Trophy as the league's top rookie. Playing mostly on Kane's line, Panarin led all rookies in scoring with 77 points, tied for ninth in the NHL.
"There's no doubt in my mind that he's a huge reason for my success, and I'll take it a step forward and say (linemate Artem) Anisimov was a huge part of that as well. I've never really been on a line that was together for a whole season," Kane said. "Hopefully we're together for a long time and keep building up our experience and keep regaining chemistry."
Panarin, 24, received 88 of 149 first-place votes for the Calder and credited much of his success to Kane.
"Without Patrick Kane, I may not have gotten this award," he said through a Russian translator.
Drew Doughty of the Los Angeles Kings also left the ceremony with a big smile on his face despite several missing front teeth. Doughty, who scored 51 points last season, won the James Norris Trophy as the league's top defenseman and became emotional during his acceptance speech after seeing his mother, Connie, in the crowd.
"My mom, she was the one like, 'You're wasting my damn money (on hockey),'" he said. "She was the one that always kind of gave it to me."
The ceremony was in Las Vegas for the seventh year in a row, but the location took on a special significance Wednesday after the NHL announced it will expand with a new franchise in the city.
"I like it. I think there's been a lot of talk of growing the game of hockey and exposing it to new people, and there's no better place than a city where it's all people from different areas," said the Washington Capitals' Braden Holtby, who won the Vezina Award as the league's top goaltender. "I'm sure there's going to be some good ways that the tickets can get in the hands of people that have never seen it, and could fall in love with it like we do."
Contact Ben Gotz at bgotz@reviewjournal.com. Follow him on Twitter: @BenSGotz