Caesars Palace statue shows support for Golden Knights — PHOTOS
Updated April 28, 2018 - 3:55 pm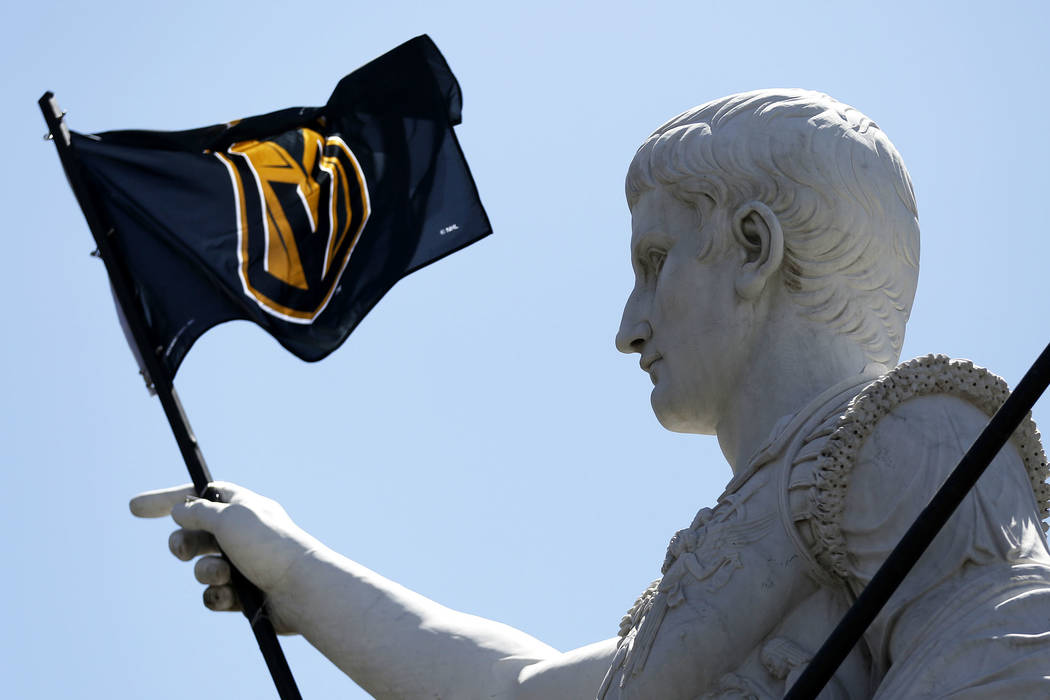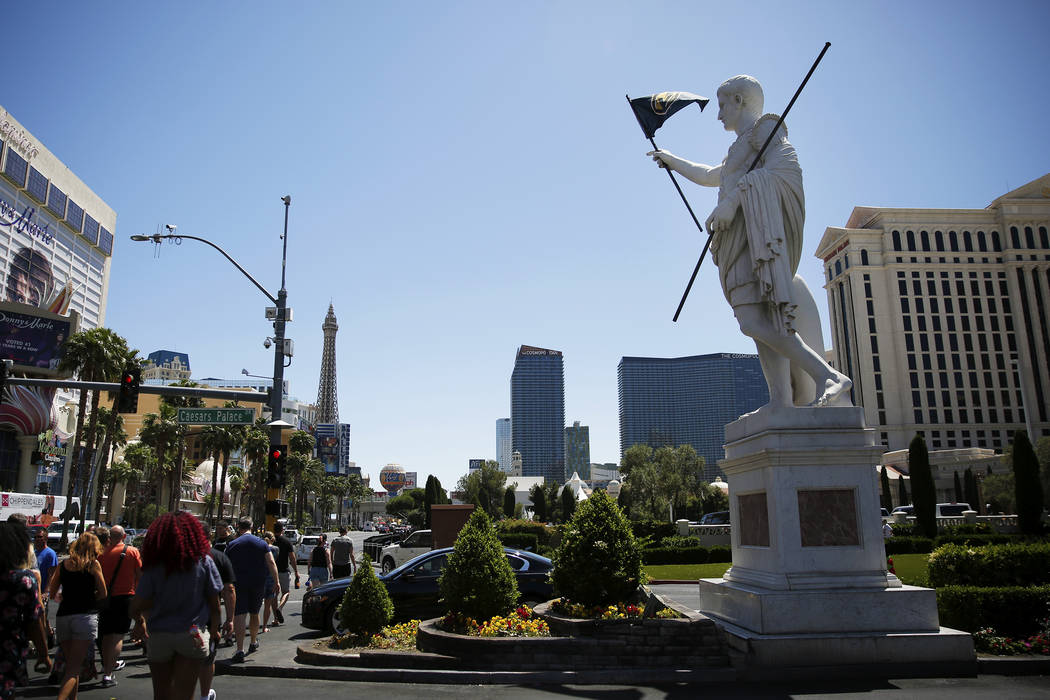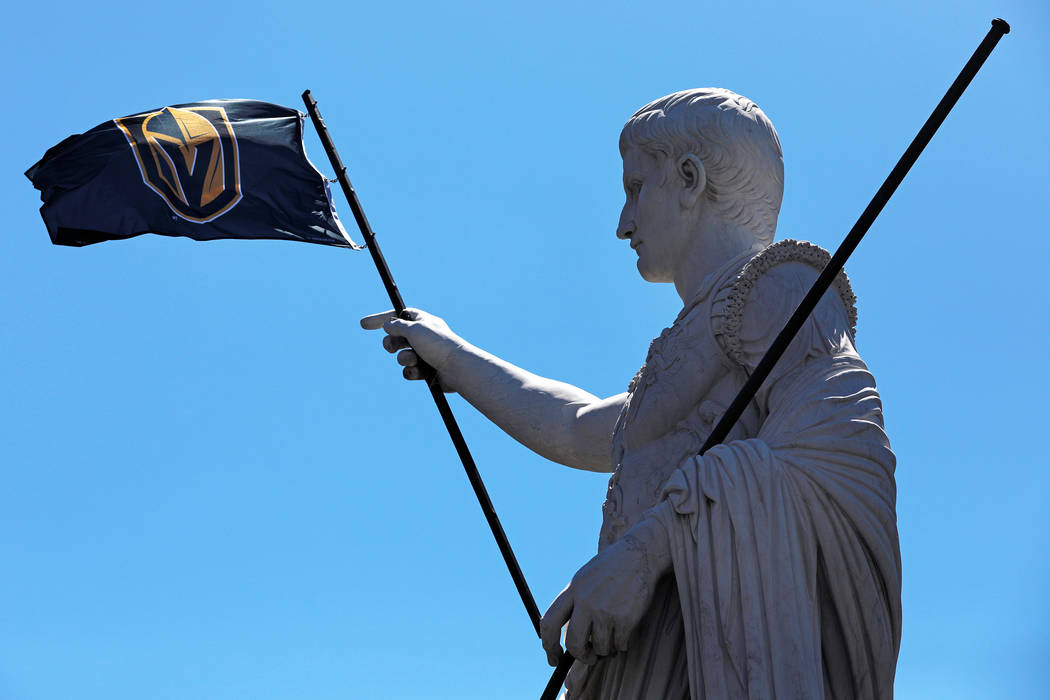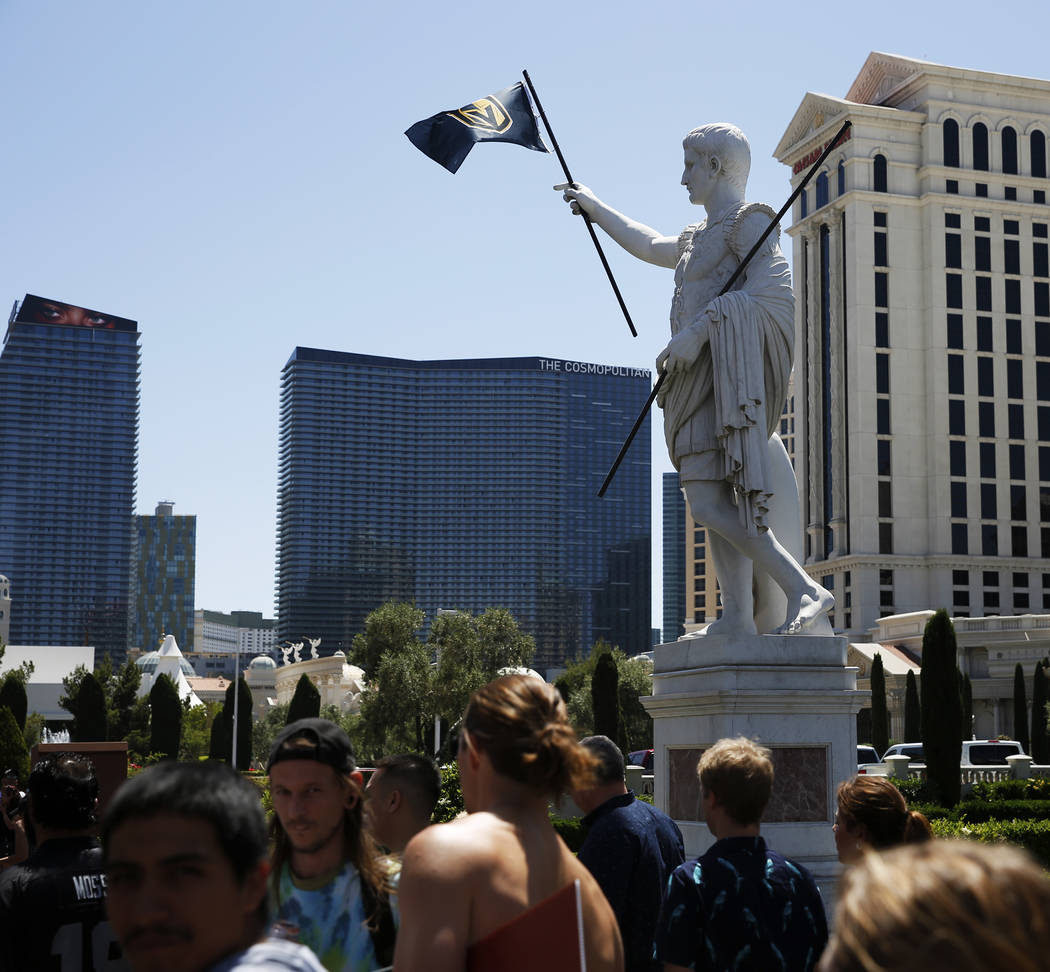 Not just hockey fans are getting into the Golden Knights spirit.
Signs of support for the town's beloved young team are cropping up along the Las Vegas Strip.
Not to be outdone by a giant hockey puck featuring the slogan "Vegas Born" on a Caesars Palace elevator, a statue next to the nearby Colosseum now proudly bears a Knights flag.
The "Statue of Liberty" outside New York-New York sports a Knights jersey.
The Knights host the San Jose Sharks Saturday at 5 p.m. at T-Mobile Arena for Game 2 in the second round of the Stanley Cup playoffs. The Knights shutout the Sharks 7-0 Thursday night in Game 1.