Capitals coach Barry Trotz isn't interested in team's past failures
Updated April 1, 2017 - 7:36 pm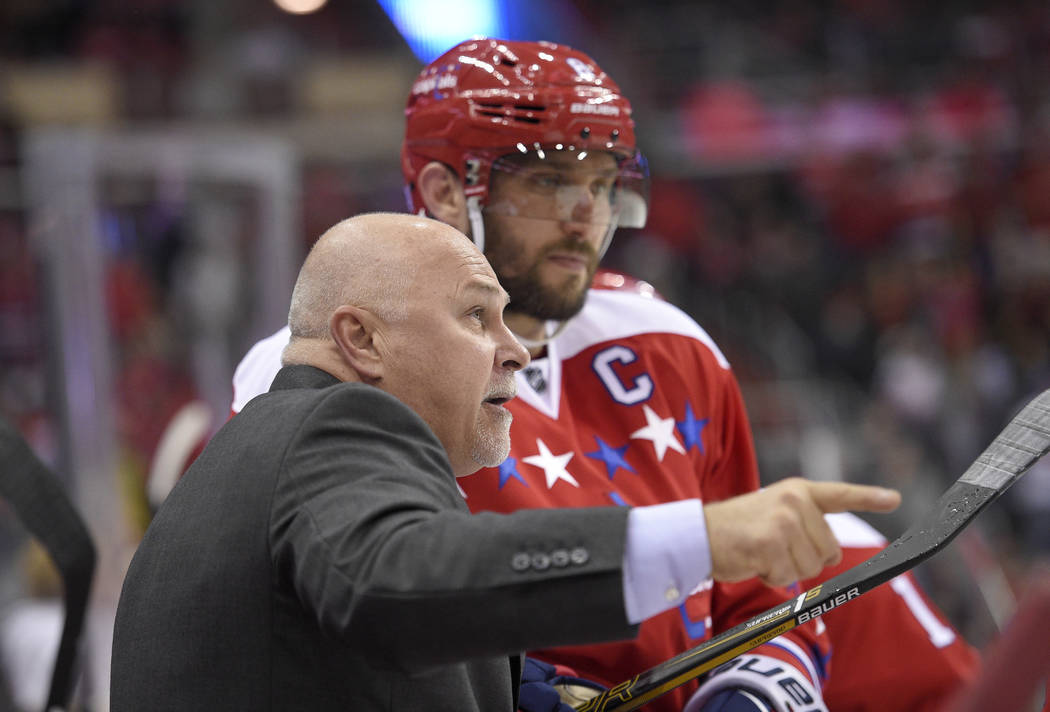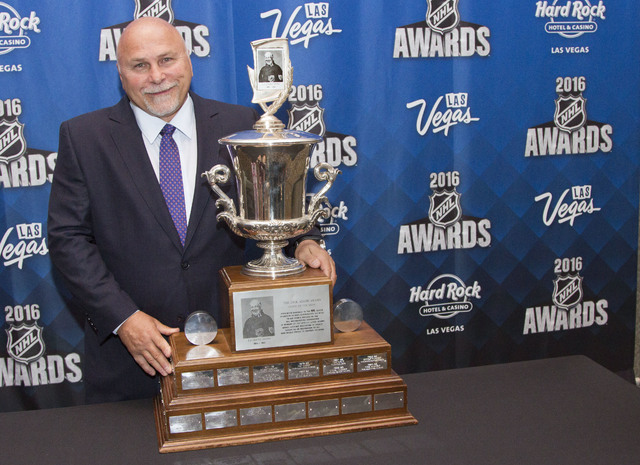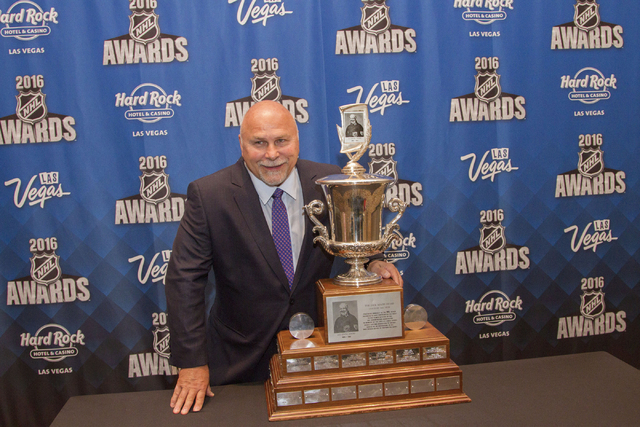 GLENDALE, Ariz. — Barry Trotz wasn't around for most of the disappointments. Yet, he gets asked about them all the time.
Frankly, the Washington Capitals coach would just as soon not play historian. He's thinking only about the present and making sure his team is playing its best hockey when the Stanley Cup playoffs begin April 12.
"I think we've got some focus for the most part," Trotz said Friday. "We didn't show it all the time against Colorado (Wednesday), but this group has shown a willingness to keep learning, and if something is wrong in our game, we try and fix it."
Perhaps with the playoffs looming and the Capitals' postseason history — they've never won the Stanley Cup in their 42-year existence — everyone in D.C. is bracing for the worst. Trotz is in his second year behind the Caps' bench. He has missed most of the misery.
"Everybody brings the past up, and to me it's absolutely annoying," he said. "The past is done. You can't change it. It's the past. All you can do is take care of business in the present. We can't help what happened five years ago. We can't help what happened last year. Move on.
"Guys were asking me who the hell LaFontaine is? They don't know. But they ask me who he is, and that's a stupid question."
Of course, Trotz was referring to Pat LaFontaine, whose goal in the fourth overtime gave the New York Islanders a 3-2 win in Game 7 over the Capitals in 1987, one of the most crushing defeats in the franchise's history.
But the current Capitals players are focused on gathering momentum, though Washington was derailed Friday 6-3 by the Arizona Coyotes.
"I think we've done a good job of trying to play a 60-minute game," said T.J. Oshie. "We're playing with a lot of confidence, and we're looking to carry it into the playoffs."
Lars Eller said: "We've got a little bit of our mojo back. We're finding ways to win games when we're not playing our best."
The Capitals have won seven of their past nine entering Sunday's game against Columbus. With 111 points and five games remaining, a win over the Blue Jackets might be enough to wrap up the Presidents' Trophy. Chicago has 107 points and four games left.
KELLER HAPPY WITH START
Clayton Keller, the Coyotes' first-round pick from 2016 who signed with the team last Sunday after a year at Boston University, had a whirlwind first week in the NHL.
After he signed, he flew to St. Louis, where he grew up, and notched an assist in his NHL debut Monday. He was kept off the score sheet Wednesday in the rematch with the Blues, and Coyotes coach Dave Tippett gave him Friday off against Washington.
"It's been pretty hectic," said Keller, who is living in a hotel. "But the guys have been really supportive, and I think I did the right thing turning pro. I had a great year of college, some wonderful memories, but it's time to test my skills against the best players in the world."
Keller, who was part of the gold-medal winning team for the United States at the World Junior Championships, said playing against that kind of quality competition helped in his decision to sign with Arizona.
"There were great players there, and it was a tremendous experience," said Keller, who said the gold medal is home in St. Louis. "Between the worlds and playing college, I have so many great memories."
Tippett said the important thing for Keller is to learn and adjust his game to the faster, more physical NHL.
"He obviously has to get stronger," Tippett said. "But the biggest thing I've noticed about him since he's been with us is he looks real young but he thinks the game as a mature player. He knows the game. He understands what's going on, and he picks things up quickly. And there's a lot of guys helping him out."
Keller said the plan is to stay in Phoenix this summer, work out with his teammates, find a place to live and get familiar with the area.
"I have a lot of things to work on," he said. "I think I can get a lot done staying here."
Steve Carp's weekly NHL notebook appears Sundays. Contact him at scarp@reviewjournal.com or 702-387-2913. Follow @stevecarprj on Twitter.
WEEK'S THREE STARS
1. Artemi Panerin, Chicago. Blackhawks left wing scored four goals last week as the Hawks clinched the Central Division.
2. Jeff Skinner, Carolina. Hurricanes' top gun has scored in three straight and has 32 goals this season.
3. Christian Dvorak, Arizona. Coyotes winger racks up hat trick in stunning win over Capitals.