Construction ready to begin on Las Vegas NHL team practice facility
September 15, 2016 - 12:03 am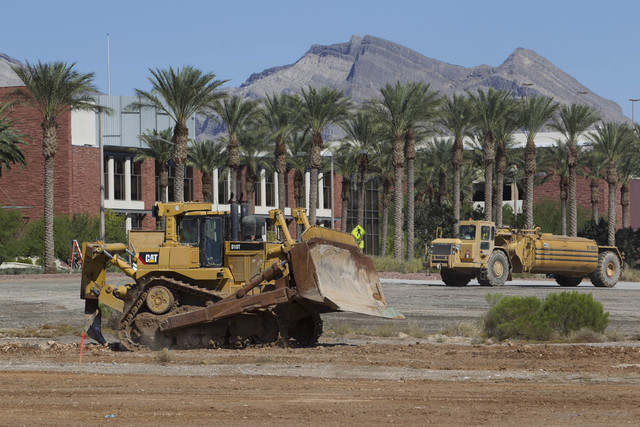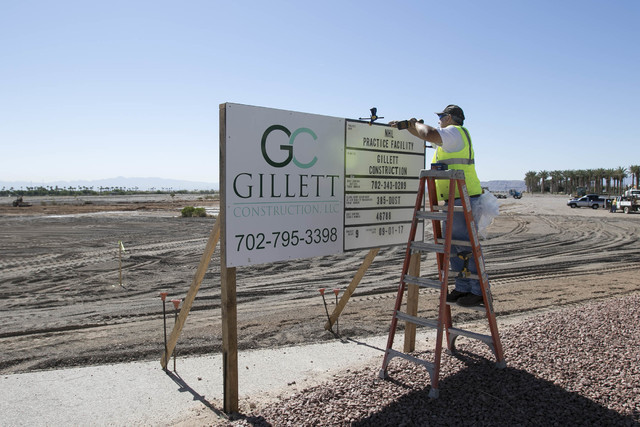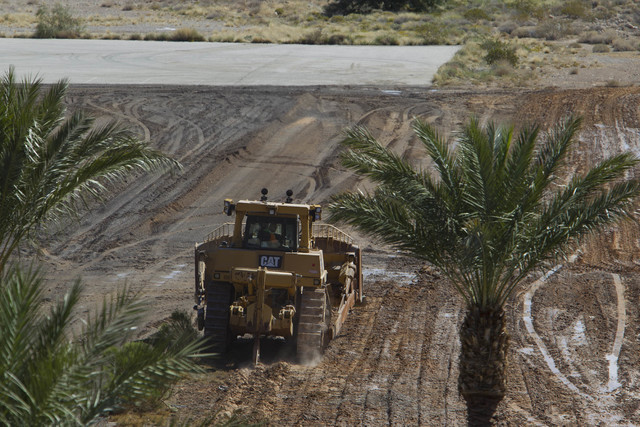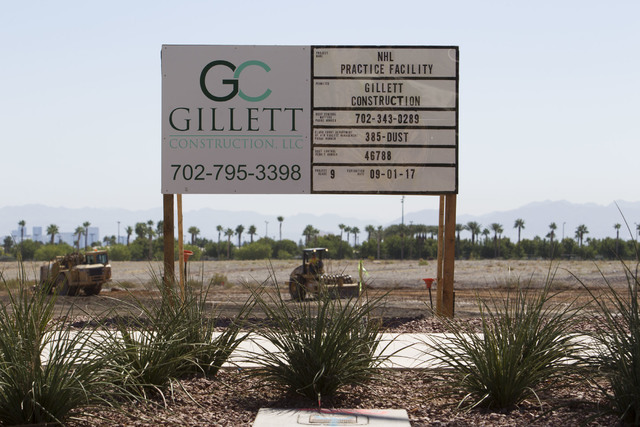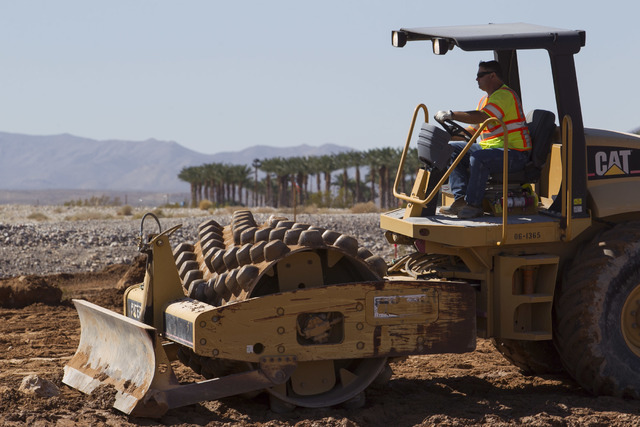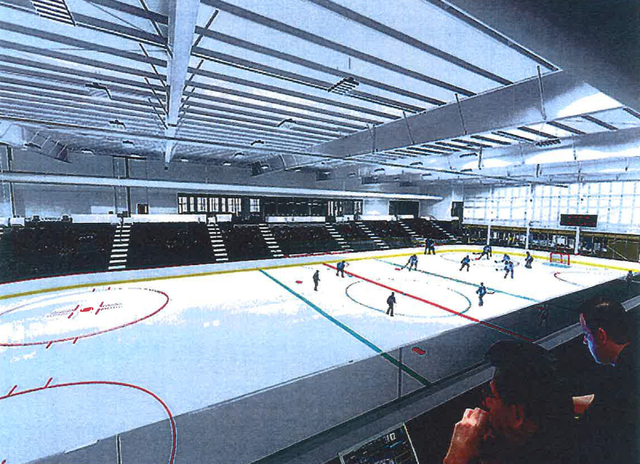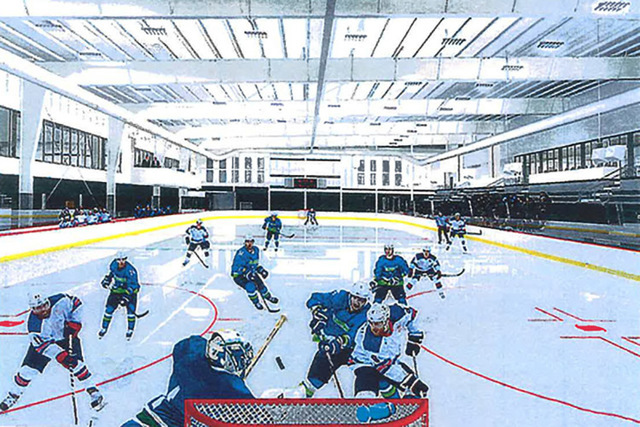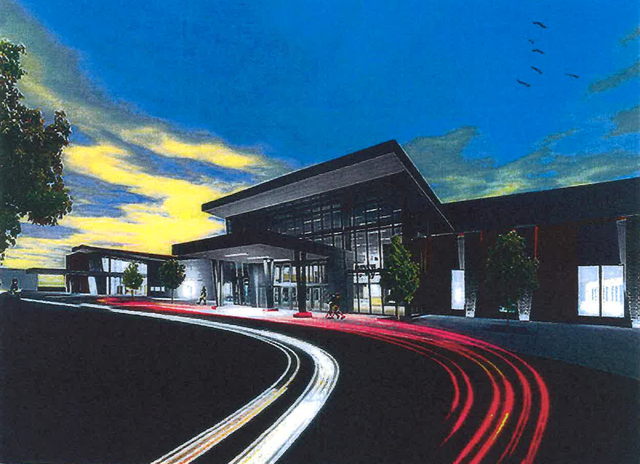 The lease is signed. The financing is in order. The permits have been issued. The heavy equipment is moving into place.
For Las Vegas' NHL expansion team, it's time to move some dirt, pour some concrete and build its headquarters and practice facility.
Owner Bill Foley plans to have a ceremonial groundbreaking in the next couple of weeks. By then, work will have begun on the $24 million, 105,000-square-foot project on Pavilion Center Drive across from Downtown Summerlin on land being leased to the team by the Howard Hughes Corporation. The target date for completion of the facility, which will have two ice sheets, locker facilities, team offices and a restaurant, is late August, just in time for the team's inaugural training camp in mid-September.
When asked if he believes the building will be ready on time, Foley said: "Absolutely. We have every confidence that it will get done for training camp."
Gillett Construction of Las Vegas will build the two-story facility.
The site was the third choice after locations at Warm Springs Road and Durango Drive and Far Hills Avenue and the 215 Beltway were ultimately rejected. Foley was grateful the Clark County Commission acted swiftly to issue the necessary building permits to allow construction to begin and still meet the deadline for August.
"The county did an unbelievable job of fast-tracking everything so we could move forward," Foley said.
Murray Craven, the team's vice president who will oversee the project, said no major alterations were made once the plans were set to fit the Downtown Summerlin site.
"We're ready to go," Craven said. "It's an exciting time for the franchise."
Foley has called the facility essential to helping grow the game in the community. He envisions hockey tournaments for kids, high schools and adults, and expects participation at all age levels to spike upward once the building is operational.
"It's going to be great for the youth leagues, for the adult leagues, for everyone who plays," he said. "We really want to get as many kids as possible on skates and playing. It's such a great game."
Foley said those who visit will have one of his restaurants to relax at while watching the NHL team practice or if there's a youth tournament being played or perhaps have a watch party when the Las Vegas NHL team is on the road. MacKenzie River Pizza, Grill & Pub will be situated upstairs with views of both ice rinks.
The Las Vegas location will be the first in Nevada for the chain, which has restaurants in seven states.
But most important is it will be home for the organization. The players will have a first-class facility at which to practice, with the staff housed upstairs.
"We're paying a little more than we originally anticipated," Foley said. "But we're going to get exactly what we wanted for our players, our staff and the community."
Contact Steve Carp at scarp@reviewjournal.com or 702-387-2913. Follow on Twitter: @stevecarprj
RELATED
Las Vegas NHL team will be called Silver, Desert or Golden Knights
Want to keep up with all the hockey updates? Follow our Twitter: @HockeyinVegas
NHL in Vegas
Complete coverage of hockey in Las Vegas