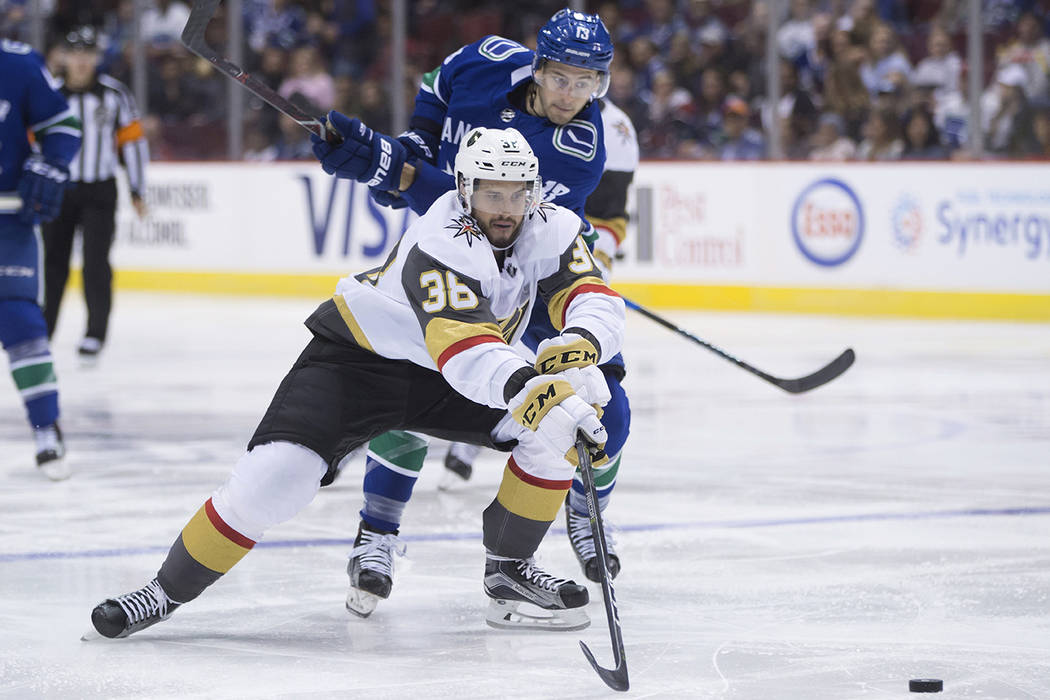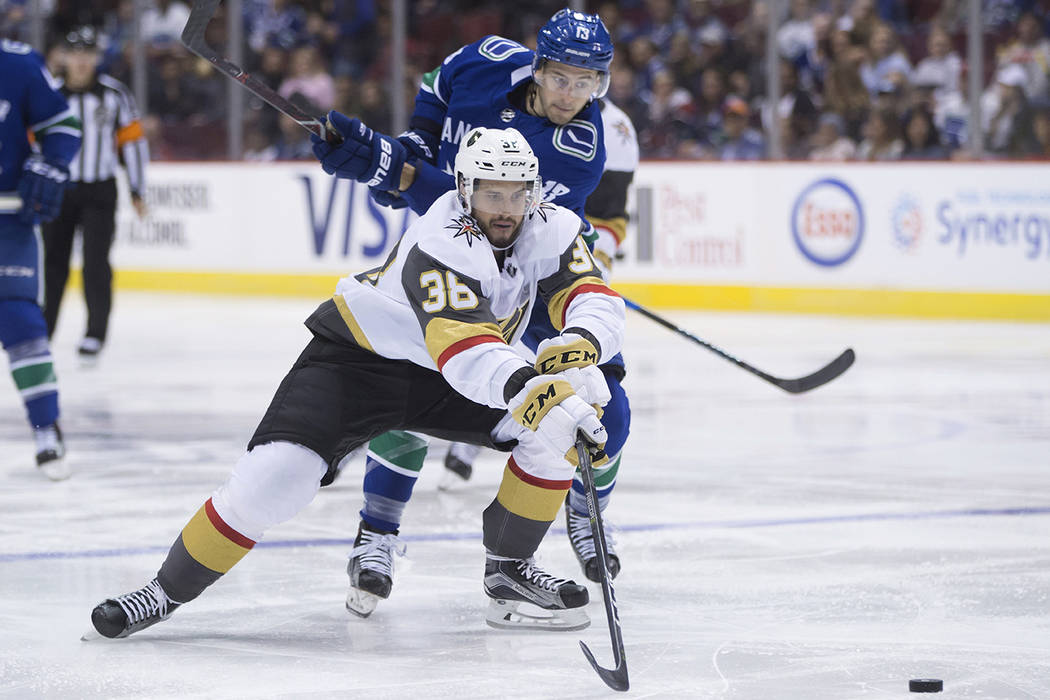 DENVER — Tomas Hyka is making life difficult for George McPhee. But in a good way.
The 24-year-old Golden Knights forward from the Czech Republic continues to do good things when he's on the ice. On Tuesday night he scored for the second straight game, notching a goal and an assist in the Knights' 4-1 win over the Colorado Avalanche at the Pepsi Center.
"My teammates are doing a great job getting me the puck, and I'm making the most of my chances," said Hyka, who has three goals and an assist in two exhibition games. "I'm playing with the best players, and it seems to be working pretty well.
Coach Gerard Gallant said Hyka is building a strong case for trying to make the team.
"He's a very good hockey player, and he's always around the puck," Gallant said. "And when he has it, he knows what to do with it."
Hyka's goal in the third period came on a breakaway. He didn't rush and though he nearly got caught from behind, he ripped a wrist shot between the legs of Avalanche goaltender Spencer Martin to give the Knights some late insurance after they were nursing a 3-1 lead most of the period.
"I'm trying to do the best I can and play the way I can," Hyka said. "Not do too much. Just play hard and work with my teammates."
Hunt continues to impress
The Knights continue to search for a defenseman to run their power-play units, and veteran Brad Hunt auditioned for the role against the Avalanche.
Hunt was featured on the No. 2 power play and scored the Knights' first goal with a blast from the top of the right faceoff circle.
Hunt, 29, had three assists in the victory over Vancouver on Sunday and helped the Knights go 3-for-9 on the power play. He has two goals and seven assists in 33 career NHL games.
"I just want to play the way that I've played that's made me successful, whether that's on the power play or whether that's 5-on-5, as well," Hunt said after Tuesday's morning skate City National Arena. "You just play as hard as you can and control the things you can control and be a good teammate. That's all you can control, and have fun."
No Duchene
Avalanche center Matt Duchene, who has been speculated to be on the trading block all summer and into fall camp, did not dress for Colorado on Tuesday. He is in training camp.
"I'm day to day," he told the Denver Post. "I'm trying to get better every time I touch the ice right now."
Roster moves
Ten players were released on Tuesday, including draft picks Jiri Patera and Ben Jones, along with goaltender Dylan Ferguson, who was in net Sunday against the Canucks.
Also released were forwards Scooter Vaughan, Alex Barre-Boulet, Patrick Bajkov, Jayden Halbgewachs and defensemen Keoni Texeira, Will Warm and Nikolas Brouillard.
Contact Steve Carp at scarp@reviewjournal.com or 702-387-2913. Follow @stevecarprj on Twitter. Contact David Schoen at dschoen@reviewjournal.com or 702-387-5203. Follow @DavidSchoenLVRJ on Twitter.