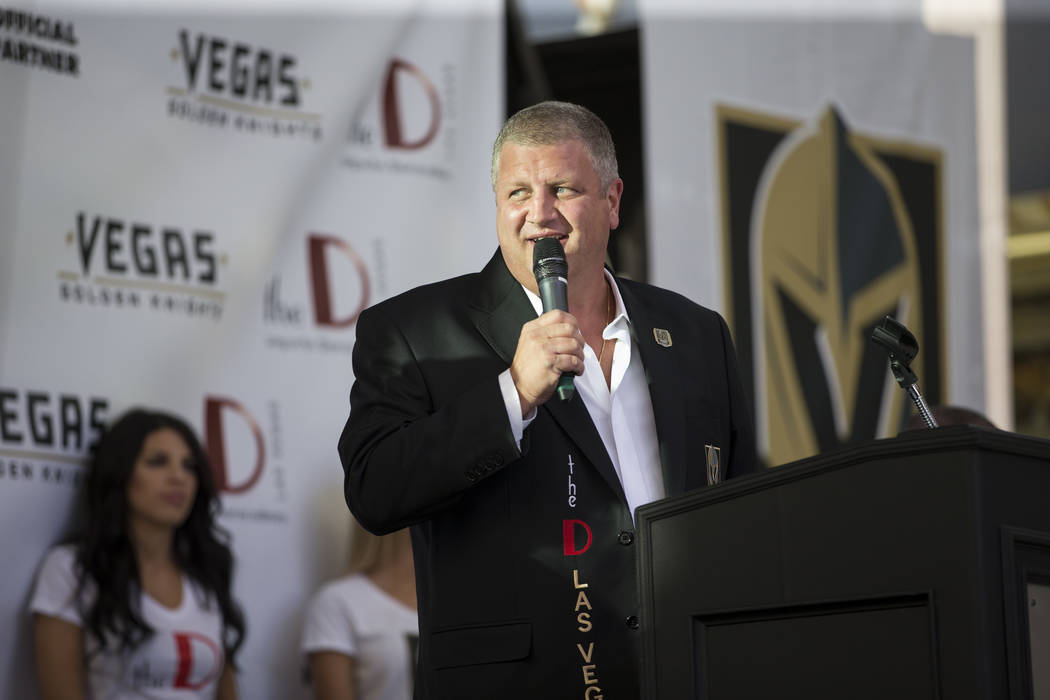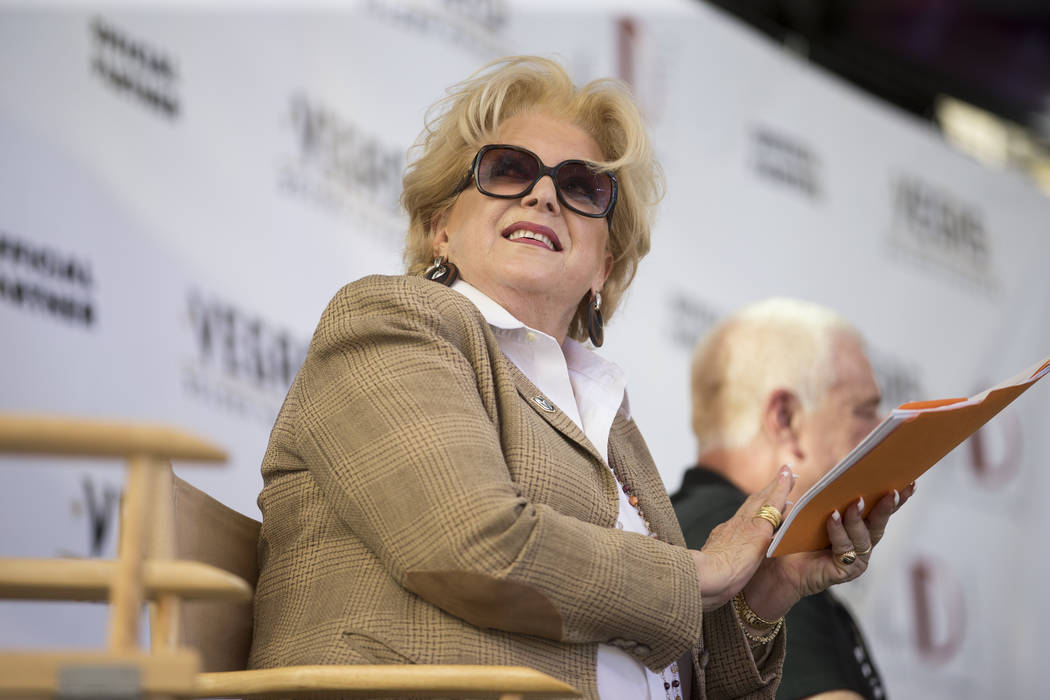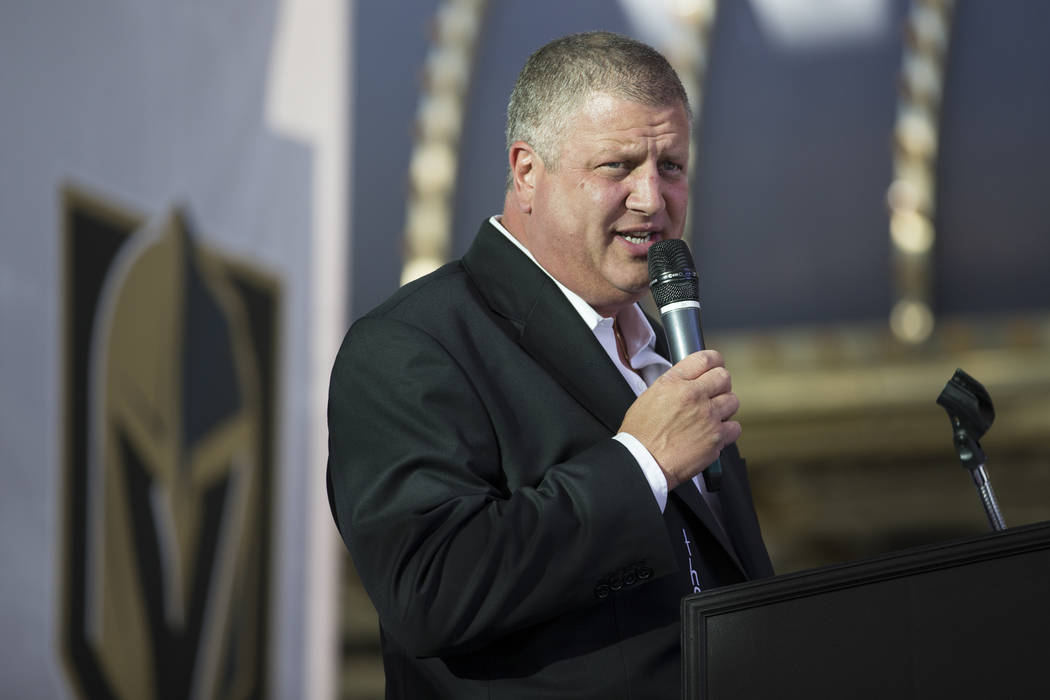 On occasion, Derek Stevens will trump even himself.
Tuesday was such a moment as the flamboyant owner of the D Las Vegas announced he was donating $100,000 to the Golden Knights Foundation to be used to promote youth hockey in the city. That came on the heels of Stevens announcing the D had entered into a six-year promotional partnership with the NHL expansion team to be the downtown home for everything from merchandise to watch parties to fanfests.
Stevens said he grew up in Detroit where he watched two NHL owners — Mike Ilitch of the Red Wings and Peter Karmanos of the Hurricanes promote elite youth hockey programs that helped bring southeastern Michigan together. Ilitch sponsored the Little Caesars program, and Karmanos ran Compuware.
"I wanted to jump-start the Golden Knights Foundation and gets kids involved playing hockey in Las Vegas," Stevens said.
Golden Knights president Kerry Bubolz said the gesture will help grow the game quicker.
"That's a lot of sticks for kids," Bubolz said, referring to the recent grassroots initiative the team undertook and resulted in 3,000 boys and girls participating. "Derek shares our vision to grow the game, and we're thrilled to have him and the D as a partner."
Las Vegas Mayor Carolyn Goodman said it was important for the Knights to connect with downtown.
"Downtown is such an exciting place," she said. "Derek Stevens is a man who makes things happen. He gets an idea and to bring the Golden Knights down here is so incredible to have a connection to where they want to be among the people. We needed something to bring the team down to the heart of the city where we all are, where the people are."
Development camp
The team announced Tuesday its schedule for its first development camp. Sessions will be held June 27 to July 1 at the Las Vegas Ice Center and are free and open to the public.
"These players are the future of our franchise," general manager George McPhee said in a statement. "Player development is such a crucial component of any club, but especially ours as we build our team from the ground up."
The schedule is as follows:
June 27: Practice sessions at 2:30 p.m. and 4:15 p.m.
June 28: Practice sessions at 3 p.m. and 5:15 p.m.
June 29: Practice sessions at 9:15 a.m. and 11:30 a.m. Joint scrimmage at 4 p.m.
June 30: Joint scrimmage at 10 a.m.
July 1: Joint scrimmage at 10:15 a.m.
Seating is limited and will be handled on a first-come, first-served basis. A limited number of seats will be reserved for full season ticket holders and registration for those spots will begin on Monday. The team will also have some interactive stations around the rink.
ROOT rebranding
Beginning July 1, ROOT Sports Rocky Mountain is changing its name to AT&T SportsNet. Other ROOT channels affected by the change include ROOT Pittsburgh and ROOT Southwest. ROOT Northwest will not change its name.
"We have had the same visual effects since 2011 so with this rebrand and new graphics packages we're excited to bring a new look and features to our teams and their fans for a truly immersive feel," said AT&T Sports Networks president Patrick Crumb in a statement.
The Golden Knights will be part of AT&T SportsNet beginning this fall.
Contact Steve Carp at scarp@reviewjournal.com or 702-387-2913. Follow @stevecarprj on Twitter.