David Perron's return has been boost to Knights' playoff run
Updated May 13, 2018 - 6:15 pm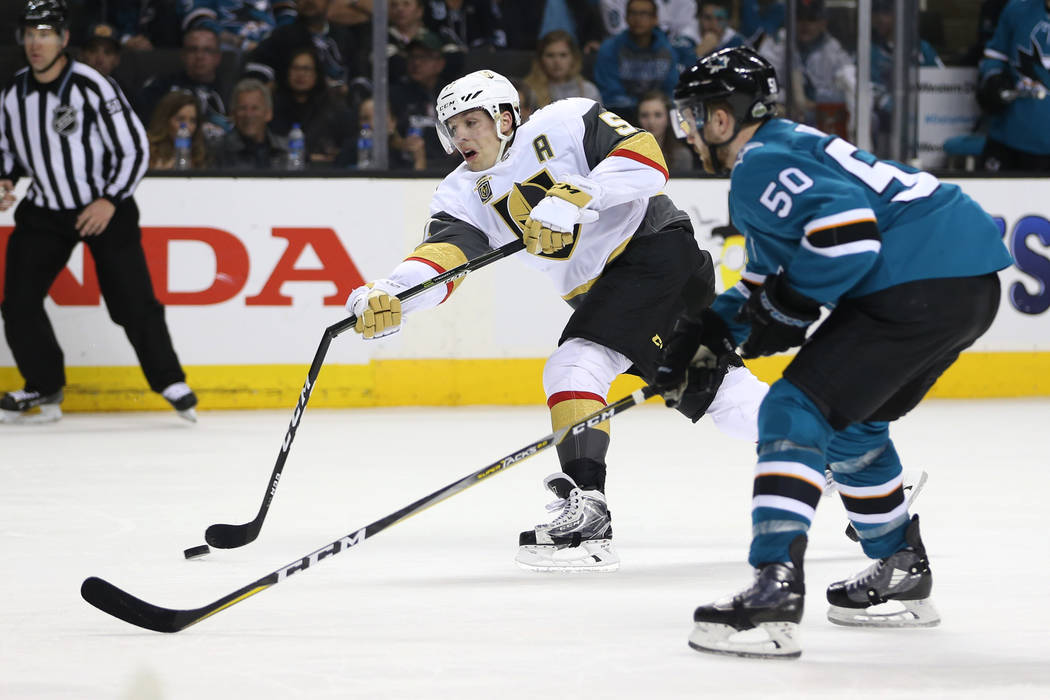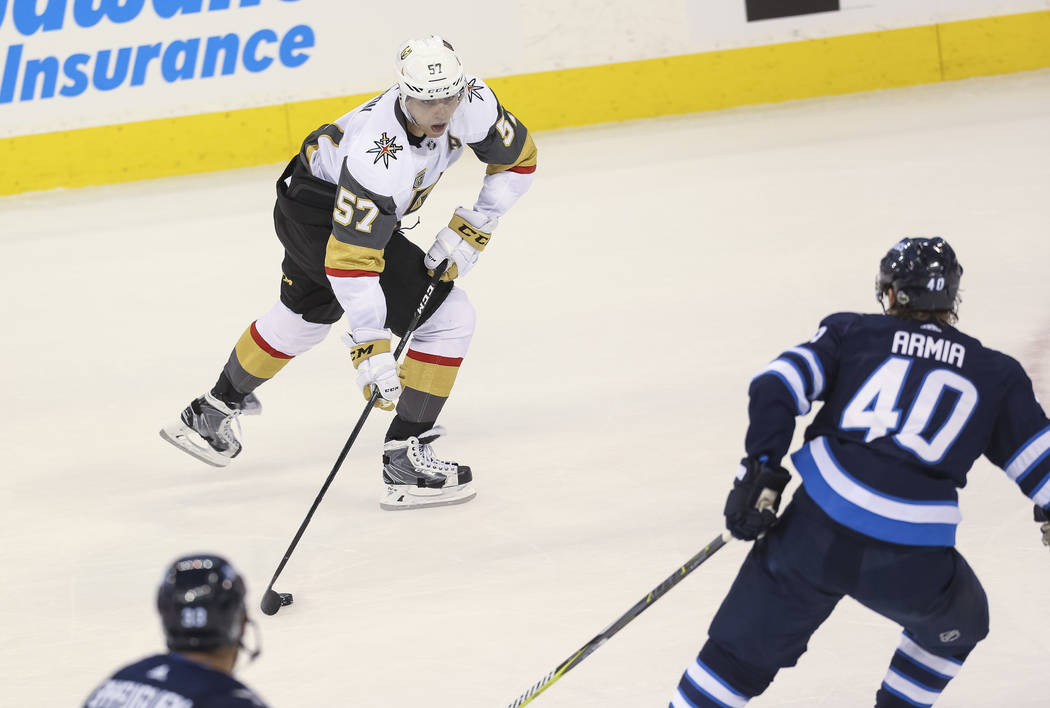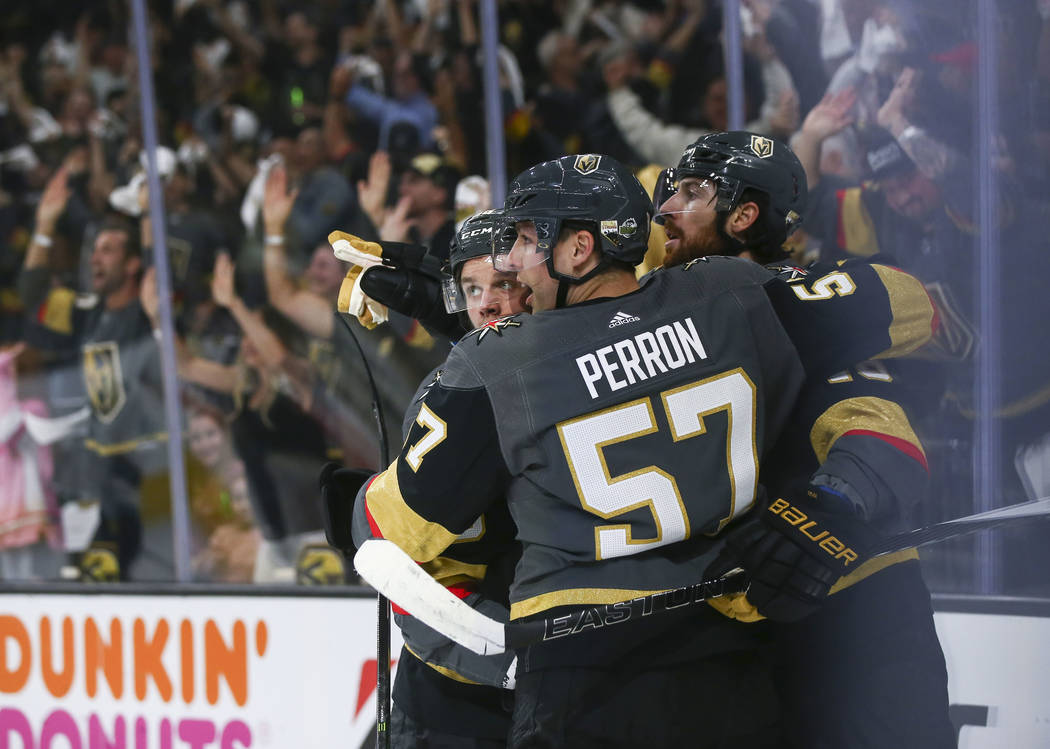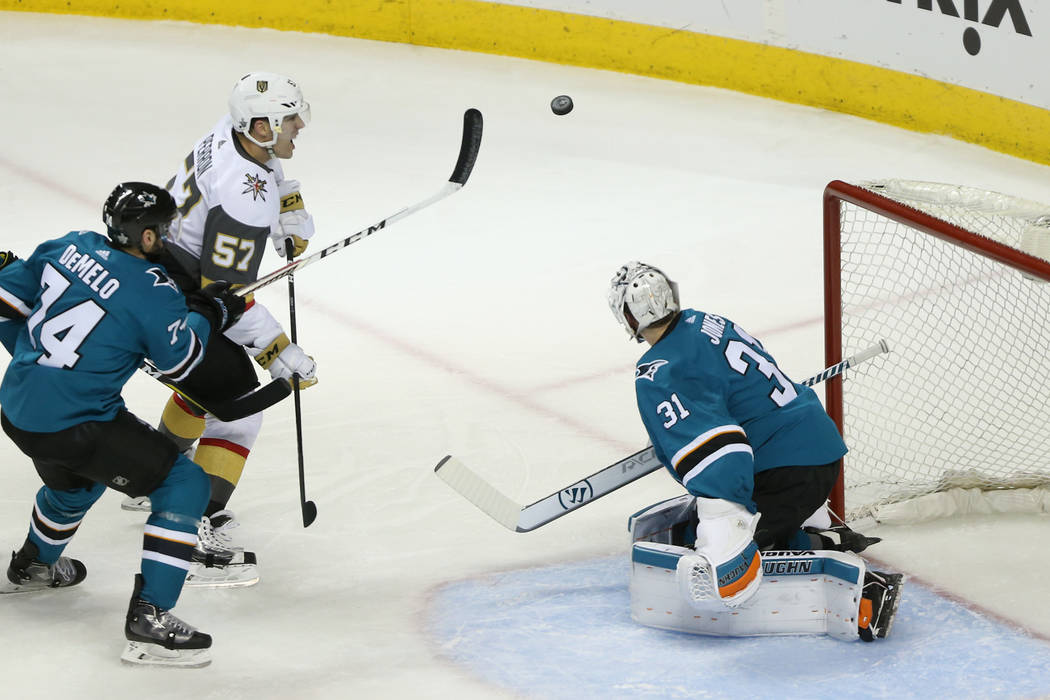 WINNIPEG, Manitoba — If the Golden Knights are going to make it to the Stanley Cup Finals, they'll likely need David Perron to help them get there.
The veteran left wing has played a critical role in the Knights' postseason run since returning to the lineup for Game 3 of the opening-round series against Los Angeles following a late-season upper-body injury that caused him to miss the final six games of the regular season and the first two games of the playoffs.
He's making smart plays with the puck. He's drawing penalties, and sometimes taking a couple. And after returning to Haula's line during the San Jose series after playing alongside Cody Eakin, Perron has helped the entire line, which includes right wing James Neal, perk up.
But their line struggled in Game 1 of the Western Conference Finals, failing to register a shot on goal and being outplayed by the Winnipeg Jets, who lead the best-of-seven series 1-0 heading into Game 2 Monday at Bell MTS Place.
"I just try to play my game," said Perron, who has yet to score but has seven assists in nine playoff games this spring after posting a career-best 50 assists and 66 points in the regular season and along with Reilly Smith was the Knights' top scorer against Winnipeg in the three regular-season meetings (two goals, two assists). "In previous playoffs maybe I was trying to do a little too much. But playing the last couple of games with my regular linemates felt good. You just want to help the team any way you can."
Perron came into this year's playoffs with 42 games' postseason experience. Eleven of those came with the St. Louis Blues last season.
"I try to grind along the boards and win all the battles," he said of his playoff mindset. "All the little things I do during the regular season I try to do in the playoffs — make good plays with the puck, keep possession, look for my linemates."
Coach Gerard Gallant said Perron's return has helped give the Knights a certain comfort level while getting under the skin of the opposition.
"I didn't know David very well," Gallant said. "I knew him from other teams. He's a competitive guy who makes plays.
"I know him a lot better now and I have a lot more respect for the guy than I did before. He's one of the first guys to the rink every day. He's a true pro and we really enjoy the way he's playing in the playoffs."
For the conference finals, Perron is sporting a different look. He shaved off his playoff beard after the Knights advanced to the WCF and he didn't seem too concerned about messing with superstitions.
"All the other years I've been growing (a beard)," he said. "But this year before the playoffs I decided I was going to do it different. I did some research on that and a lot of guys who shave have won like Chris Pronger, Steve Yzerman and Brett Hull … Mark Messier, a lot of big-name guys. I guess if they did it, it's legal to do.
"I didn't get too much grief from the other guys. I wish I had a beard like (Deryk) Engelland. I did it other years and it wasn't working. So I shaved this year and we're in the third round for the first time. It's definitely not because of me, but I'll take it."
More Golden Knights: Follow Golden Knights coverage at reviewjournal.com/GoldenKnights and @HockeyinVegas on Twitter.
Contact Steve Carp at scarp@reviewjournal.com or 702-387-2913. Follow @stevecarprj on Twitter.