Fans brawl in stands during Golden Knights-Ducks game — VIDEO
February 20, 2018 - 8:38 am
Updated February 20, 2018 - 5:33 pm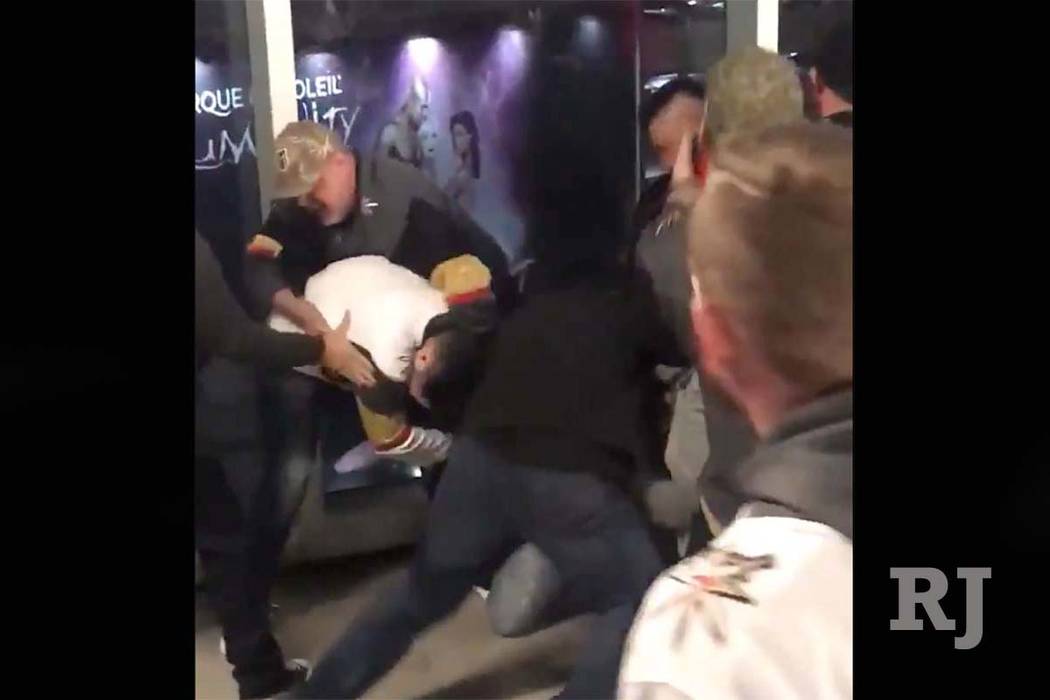 While the Vegas Golden Knights were taking it on the chin on the ice against the Anaheim Ducks, a handful of fans tried to go "old school hockey" at T-Mobile Arena on Monday night.
The brawl reportedly broke out between what appeared to be a Golden Knights fan and Ducks fan in the stands during the Golden Knights' 2-0 loss, then shifted to the concourse area, where multiple fans got involved.
There was grappling and punches were thrown, but no serious injuries were apparent from video shot by another fan.
It's not known what started the fight or if security or Las Vegas police were involved.
The Golden Knights organization told the Review-Journal in a statement: "We are aware of the incident that took place following Monday's game against Anaheim and are collaborating with arena security and local authorities to identify those involved."
Here's where it started pic.twitter.com/0w99jyuRej

— _(ツ)_/¯ (@AndrewVotech44) February 20, 2018
Hockey fights on and off the ice pic.twitter.com/Pd0VZCwSUa

— Kyle Johnson (@Astrokjay) February 20, 2018