Fans have faith Golden Knights will make it to Stanley Cup final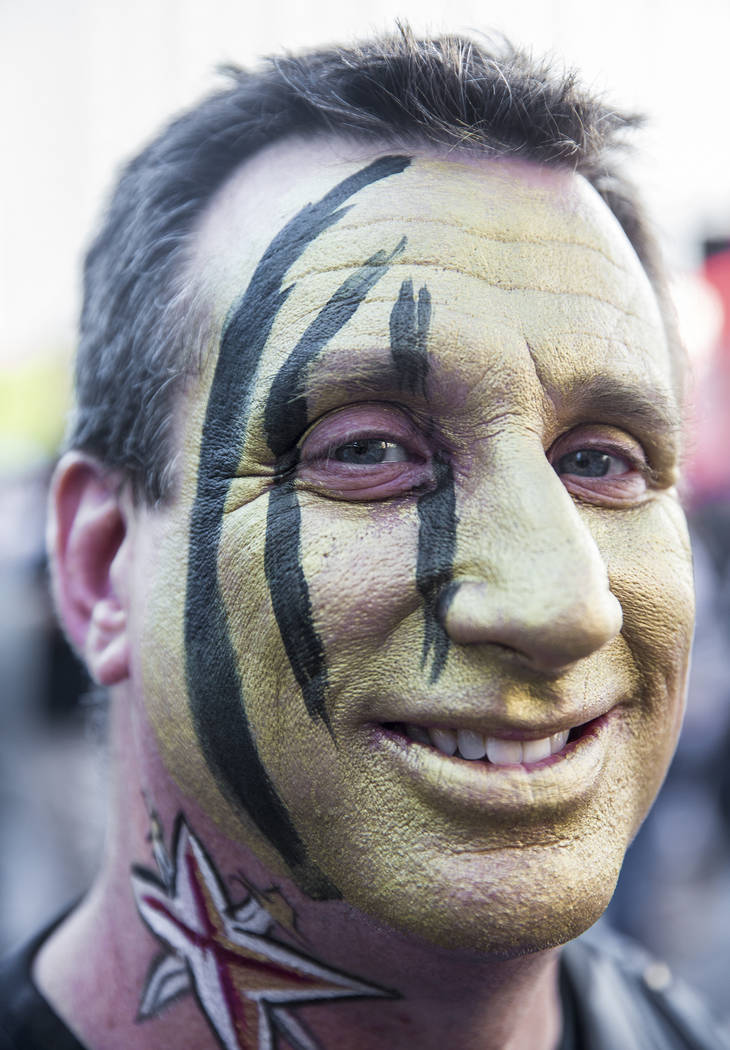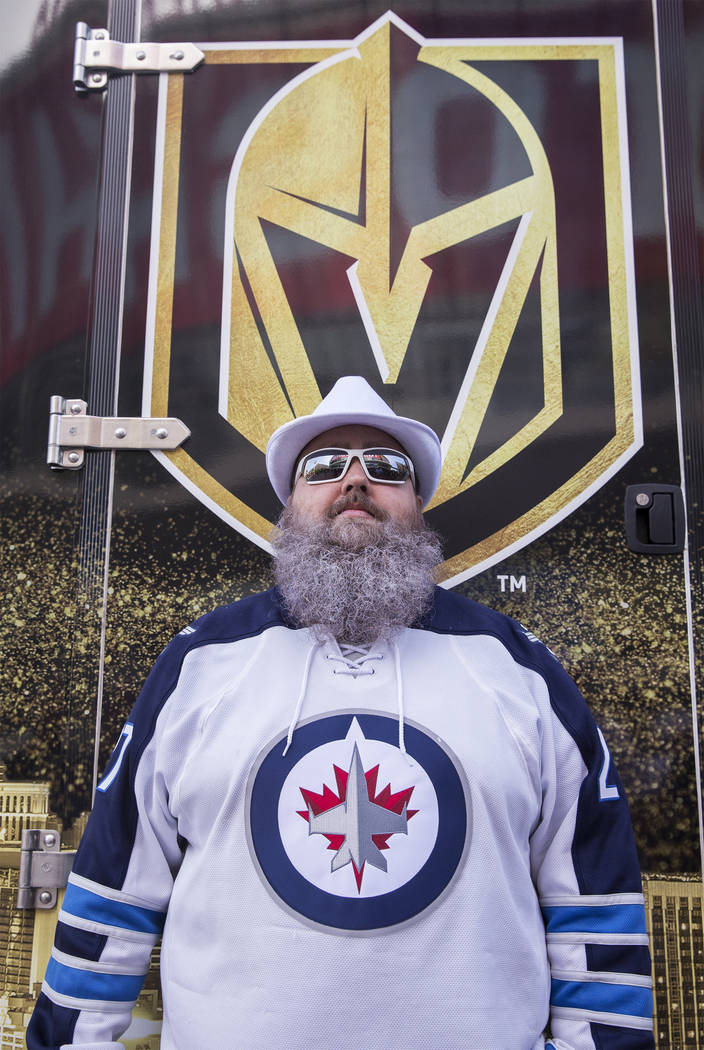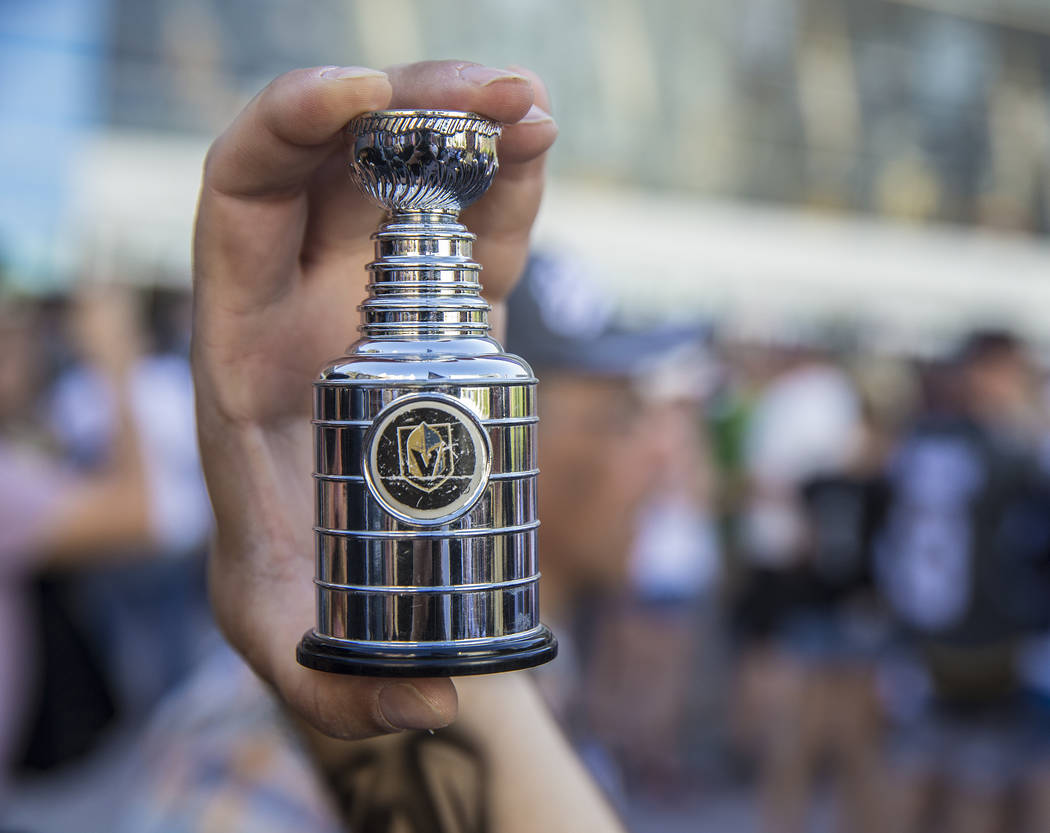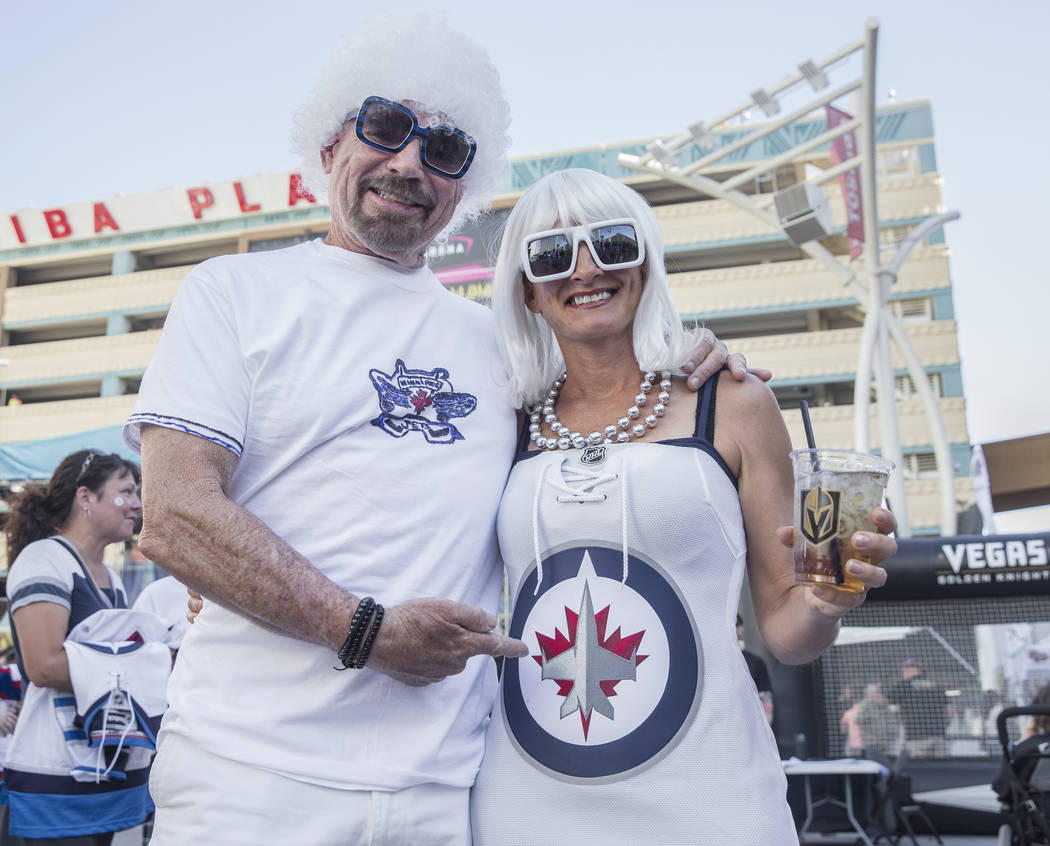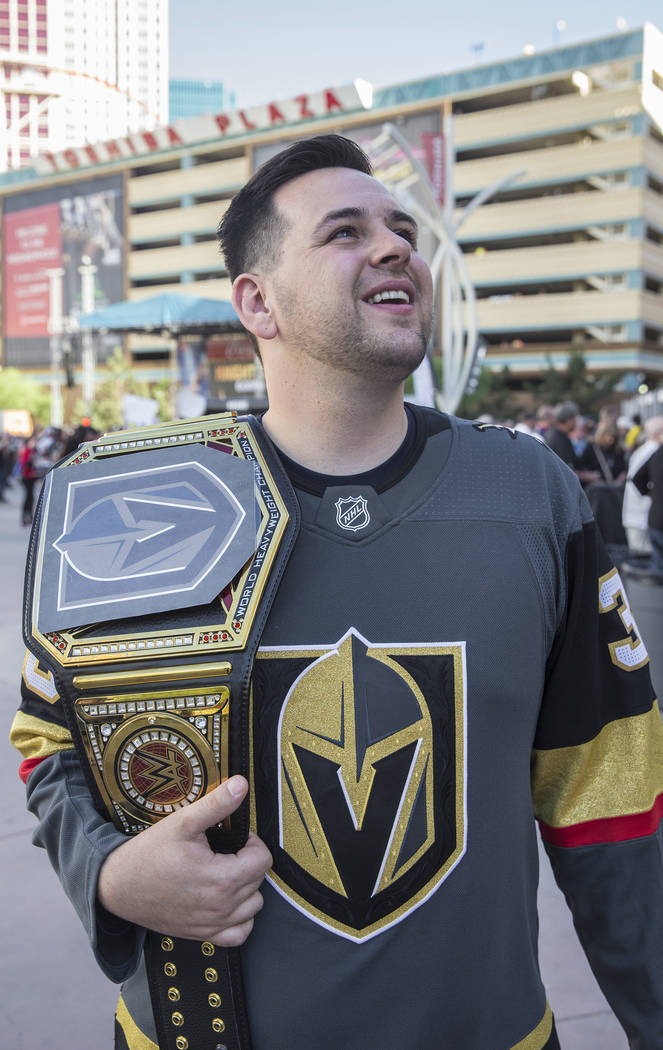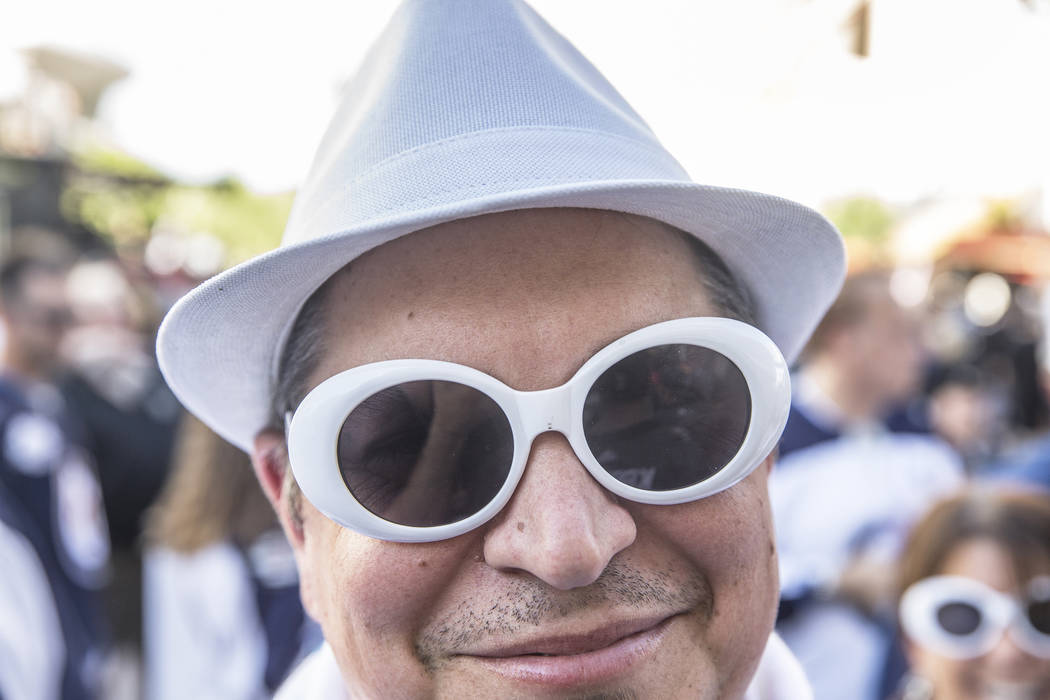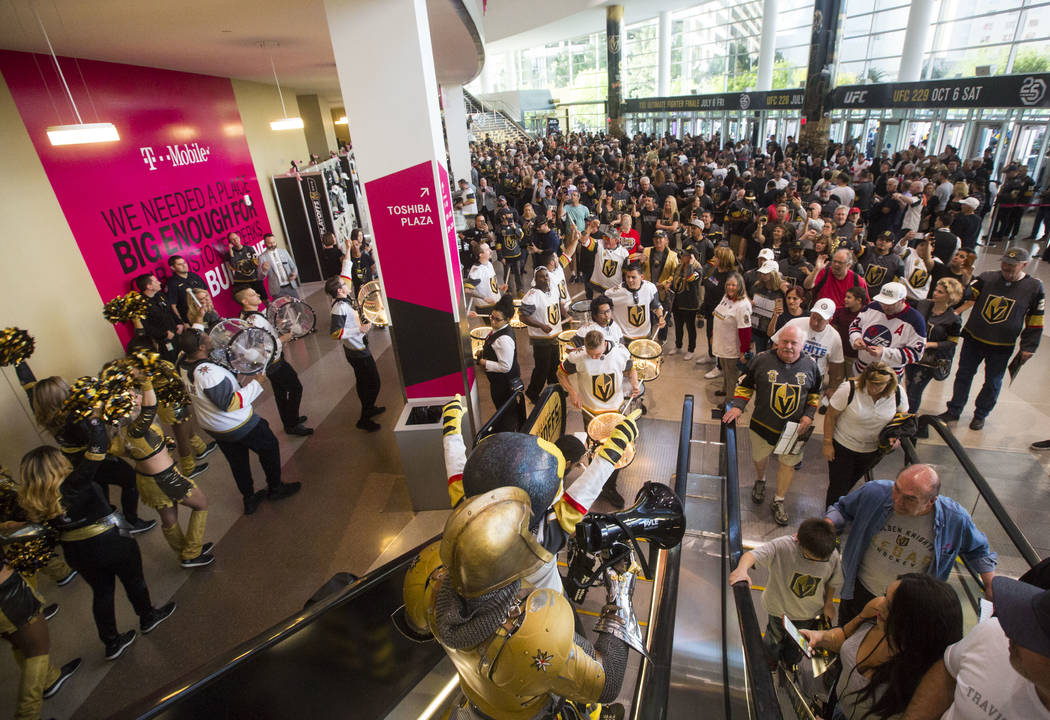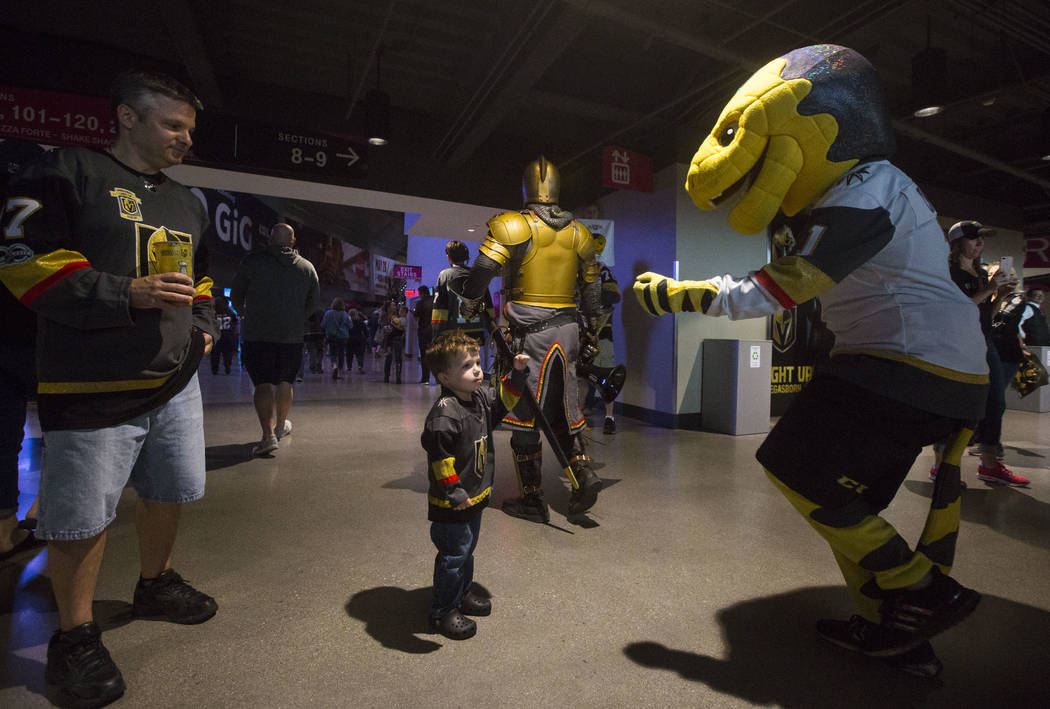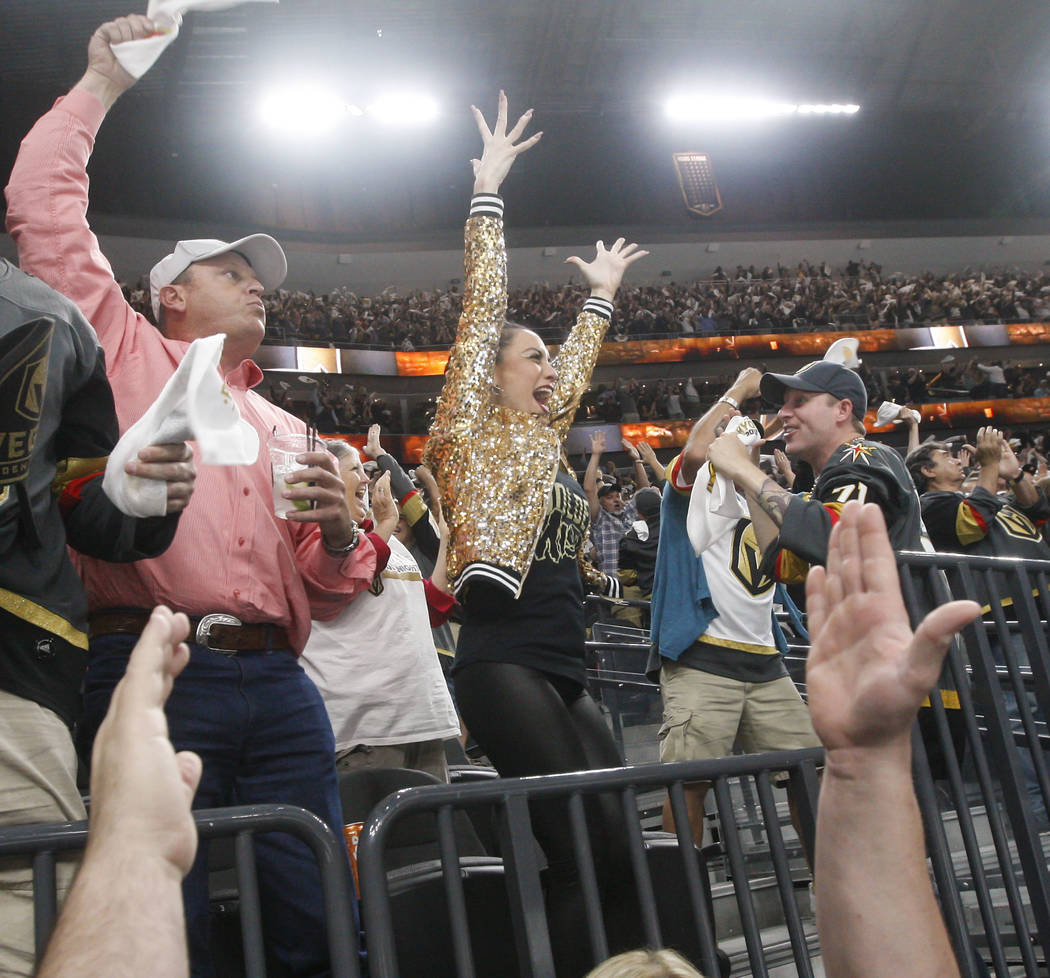 Two down, two to go.
Fans at T-Mobile Arena went bonkers Wednesday night as the Vegas Golden Knights closed out their second win in the Western Conference Final. Their hometown team is now two wins away from reaching the Stanley Cup Final, following a 4-2 win over the Winnipeg Jets.
And there's no stopping the Knights now, if you ask Colleen Paradiso. The Las Vegan said the team is the best thing to ever happen to her home of about 20 years, and she expects them to advance to the championship round in their inaugural season.
"We have never had anything ever that the entire city has embraced as much as the Golden Knights," Paradiso said.
"If you have nothing in common with your neighbor, you say, 'What about those Knights? How about those Knights?' And everybody says, 'Go, Knights, go,'" she added.
The game came down to the final seconds. Jonathan Marchessault's second goal of the game, an empty-netter, sealed the win with a few seconds left. Anxiety turned to relief as the final horn blew.
"We were cheering to get over the nerves," 36-year-old Matt Lee said.
He and his wife, 34-year-old Janelle Lee, said they've been behind the team since the beginning.
"Vegas is a hockey city now," Matt Lee said. "100 percent."
The fans were raucous from the start. They chanted "shame" when Jets players sat in the penalty box. They jeered Winnipeg goalie Connor Hellebuyck. They shouted "Fleury" after every big save by Vegas goaltender Marc-Andre Fleury, who made 33 stops in the game.
"Dude, the atmosphere in Las Vegas is ridiculous," said 36-year-old Corey Torres from his standing-room-only position.
Torres, like his father and his grandfather, was born in Las Vegas. The former Las Vegas Wranglers and Las Vegas Thunder fan said he is glad to have to a major league team to get behind, let alone a "Vegas Born" hockey team.
He said he appreciates being able to attend the practices and the way the Knights have been embraced by the Las Vegas Valley. All across the city people are wearing Golden Knights shirts or jerseys, or sporting team flags on their cars.
"They wanted the community to be a part of the team," he said of the organization.
He pulled out his phone and displayed his Marc-Andre Fleury-decorated phone case. Moments later, Fleury made a big stop during a scrum in front of the net.
"That's my boy, Fleury!" he cheered.
One fan wearing a golden jumpsuit with his chest exposed, Ben Burton of Las Vegas, put it simply: "In Fleury we trust."
Kim Anderson of Las Vegas and her husband, Kerry Mackey, decided to celebrate their anniversary at Game 3, she said. The pair even skipped a school awards ceremony for her daughter at Bishop Gorman High School. "With her permission," Anderson quickly added. She "grew up on Tarkanian basketball" but watching the Golden Knights has been something else, Anderson said.
"To have this is what we've been waiting for," she said.
For Anderson, watching the team has provided a therapeutic outlet. Anderson works at a hospice that has helped counsel those who attended the Route 91 Harvest festival the night of the Oct. 1 shooting, she said.
The Knights players and organization have helped Las Vegas heal through their work in the community, she said, tearing up.
A beat later, the arena recognized their heroes from the mass shooting on the big screen as they do at every home game.
Louisa Sanders, a 62-year-old Philadelphia Flyers fan from New Jersey, said she lost friends and neighbors in the Sept. 11, 2001, attacks. After the Oct. 1 shooting, she recognized the Knights could provide a chance to cope after the shooting.
"To see that here, I knew how much healing that would be," Sanders said.
The first home game of the year and defenseman Deryk Engelland's speech to the fans solidified her new Knights fandom.
"They had those towels, and everybody was blowing their noses. Everybody was wiping their eyes," Sanders said.
That's entertainment
The elaborate playoff pregame ceremonies — a knight slaying a king in the first round and a knight battling a shark in the second — have garnered attention for their, well, Vegas-ness. The rendition for the Jets featured a knight mascot fighting off blasts from a jet and then slicing it in two.
Just before Wednesday's ceremony began, Alicia Wixom, 27, took in the atmosphere at her first Knights game. The team has "killed it" during the regular season and in these playoffs she said.
"It feels amazing to be a part of like a huge family," Wixom said.
But after the puck drop, the crowd barely got the chance to sit down as Jonathan Marchessault netted the game's first goal 35 seconds into the game. Retired Metropolitan Police Department Sgt. Tom Stoll, 66, jumped and hopped in circles in celebration. Even with the early 1-0 lead, Stoll stood and paced next to his seat because he was so nervous.
He's only missed one game this season, he said. Fans of other teams have told him T-Mobile Arena was the best venue they've ever attended.
"It's an event to just be here," Stoll said.
More Golden Knights: Follow all of our Golden Knights coverage online at reviewjournal.com/GoldenKnights and @HockeyinVegas on Twitter.
Contact Mike Shoro at mshoro@reviewjournal.com or 702-387-5290. Follow @mike_shoro on Twitter.