Fans' spirits high despite Knights' season-opening loss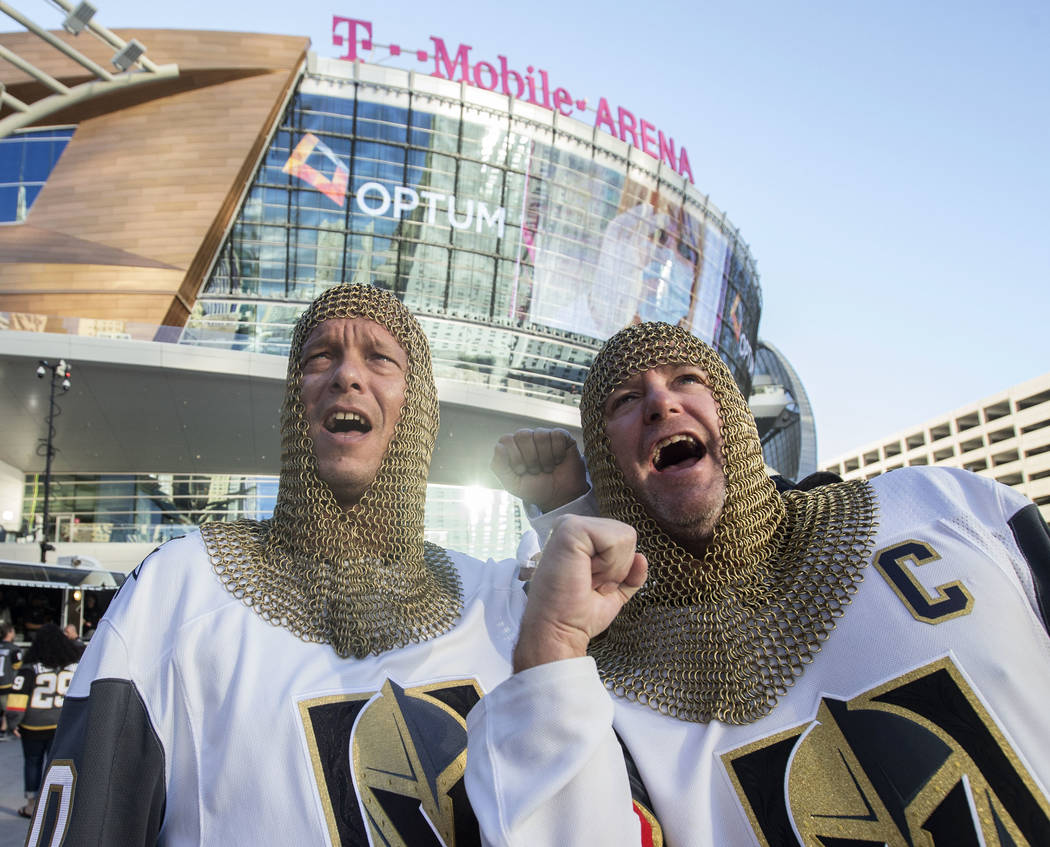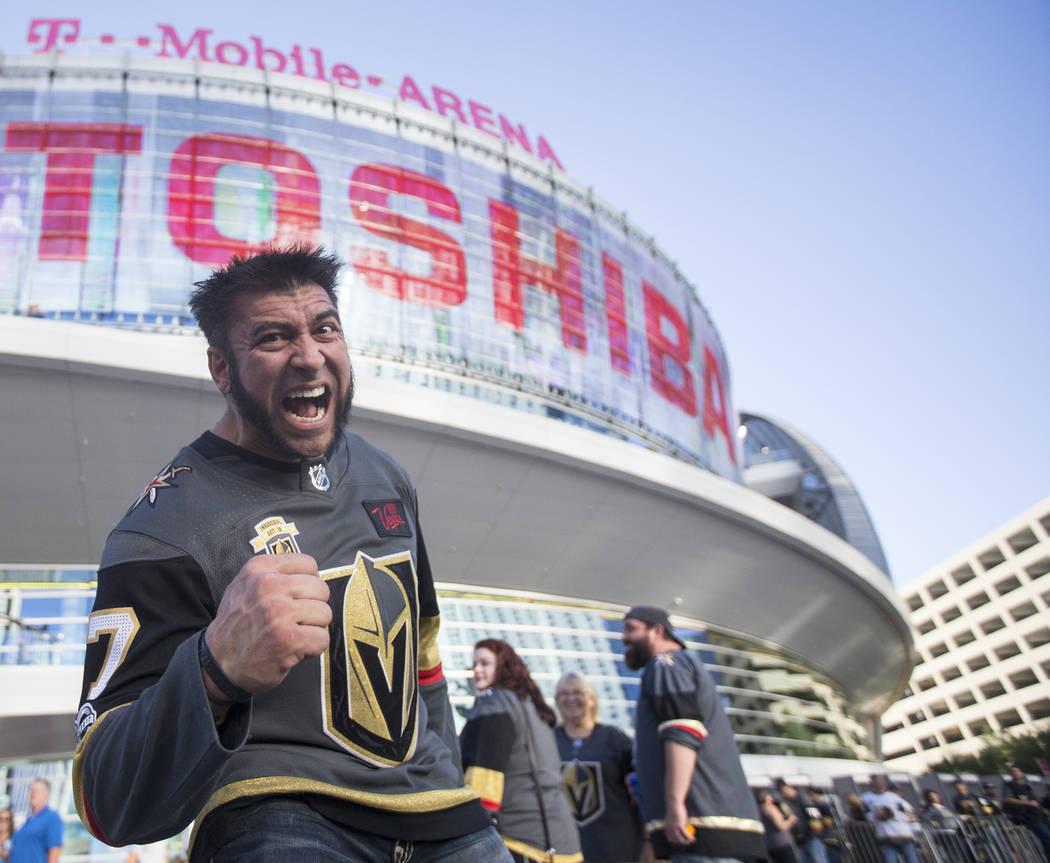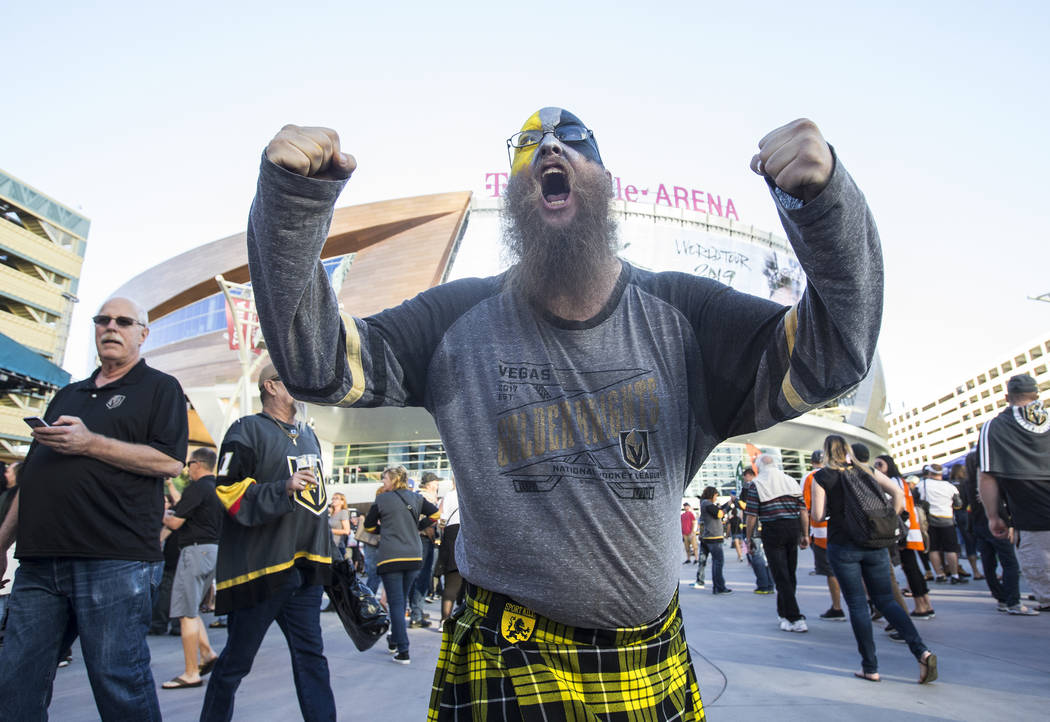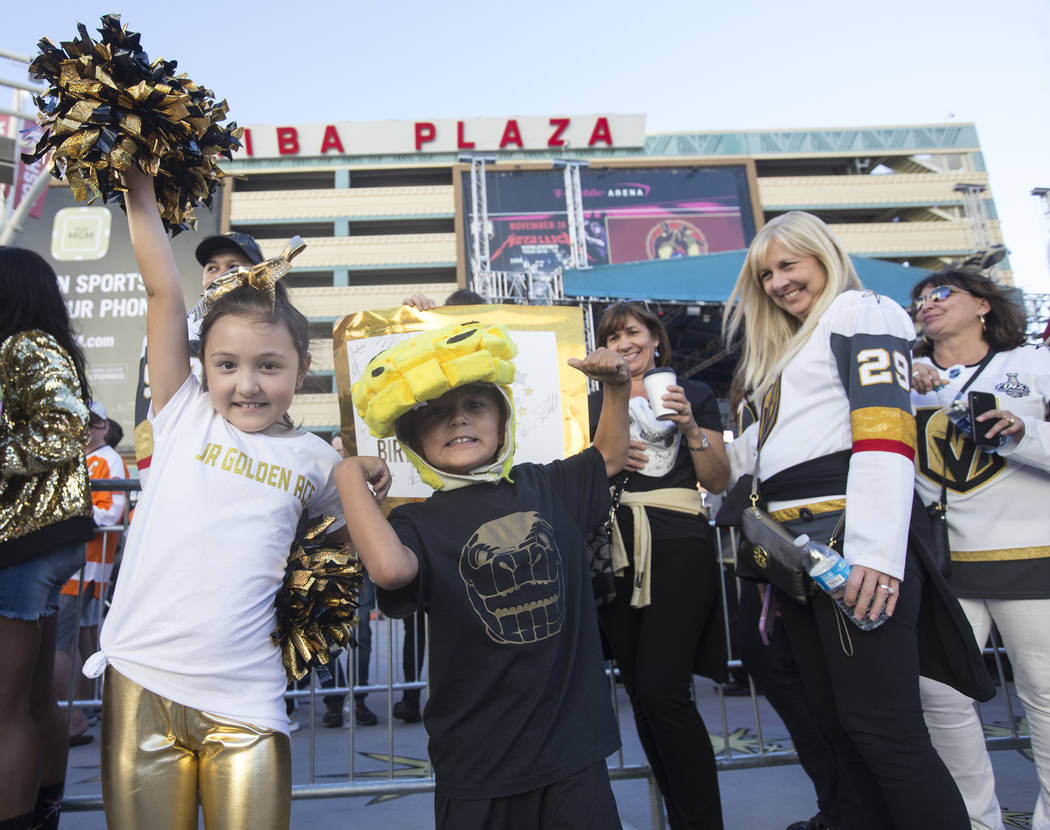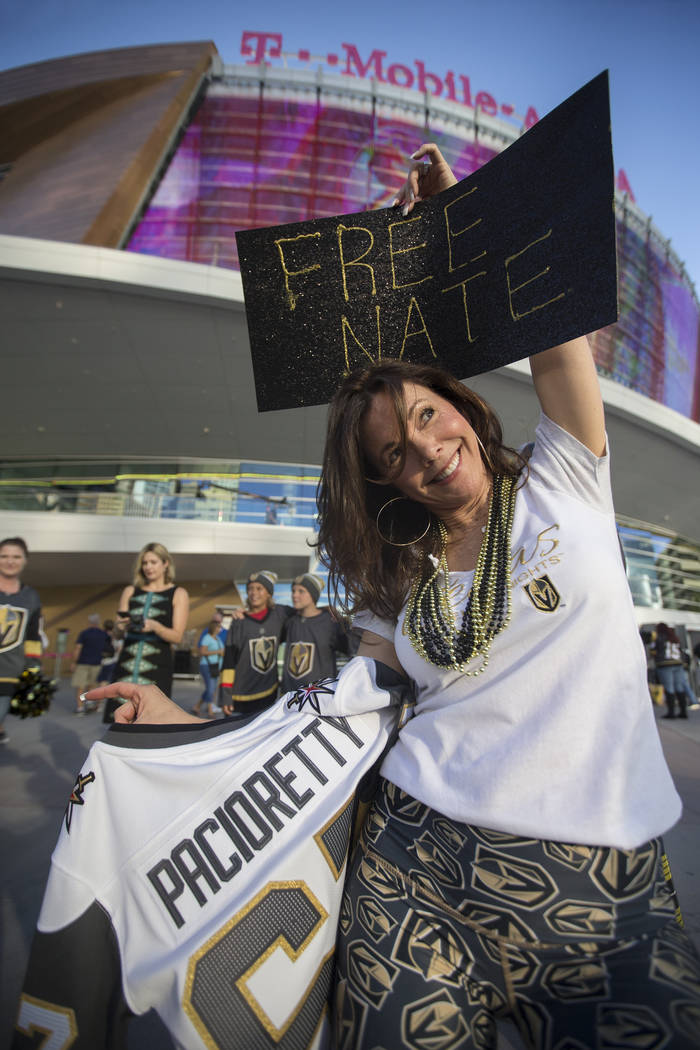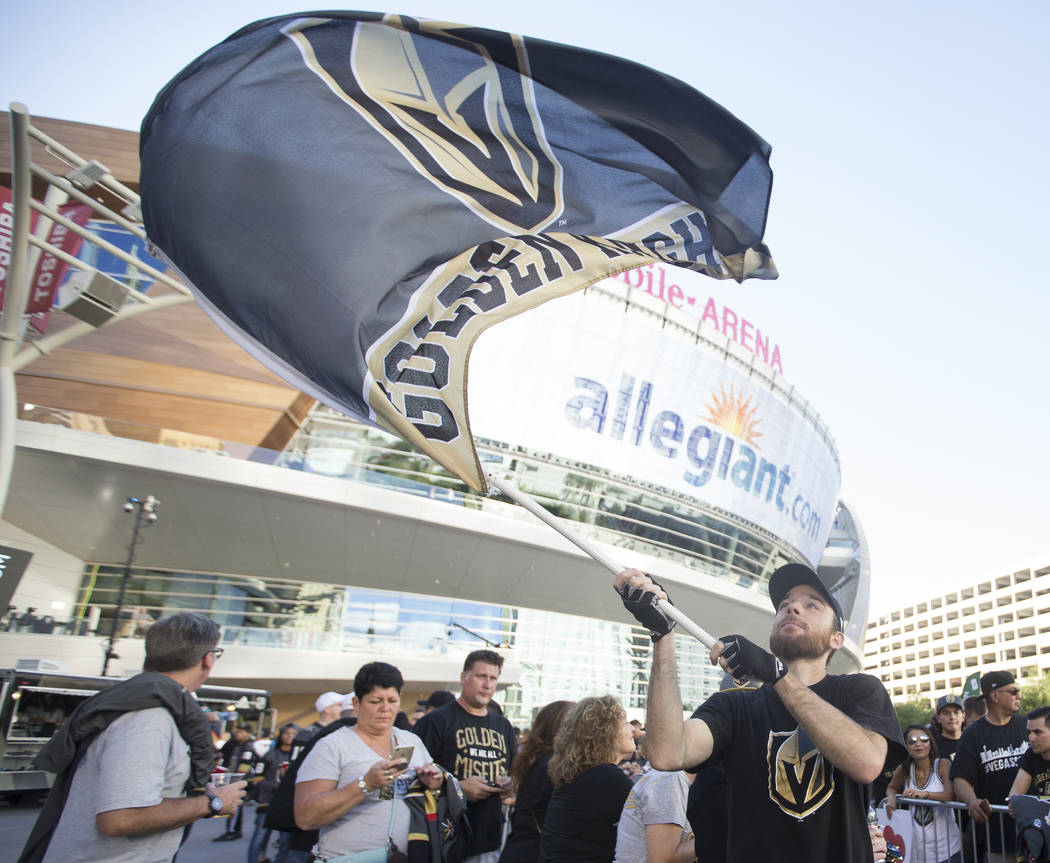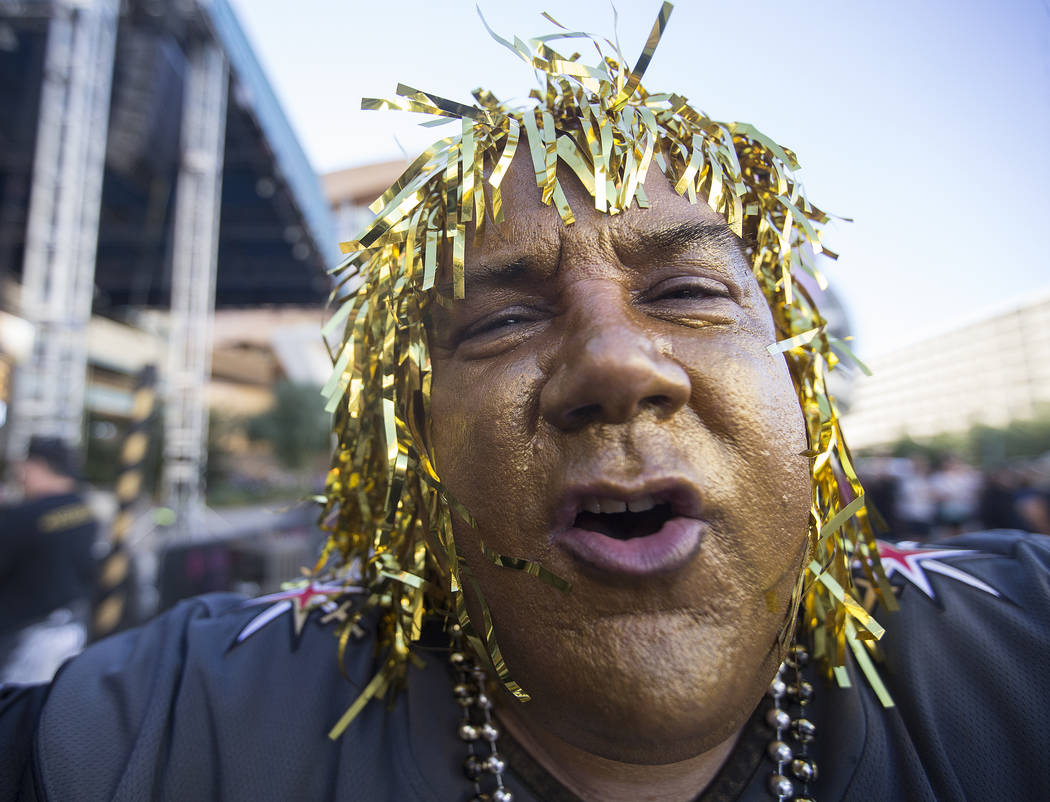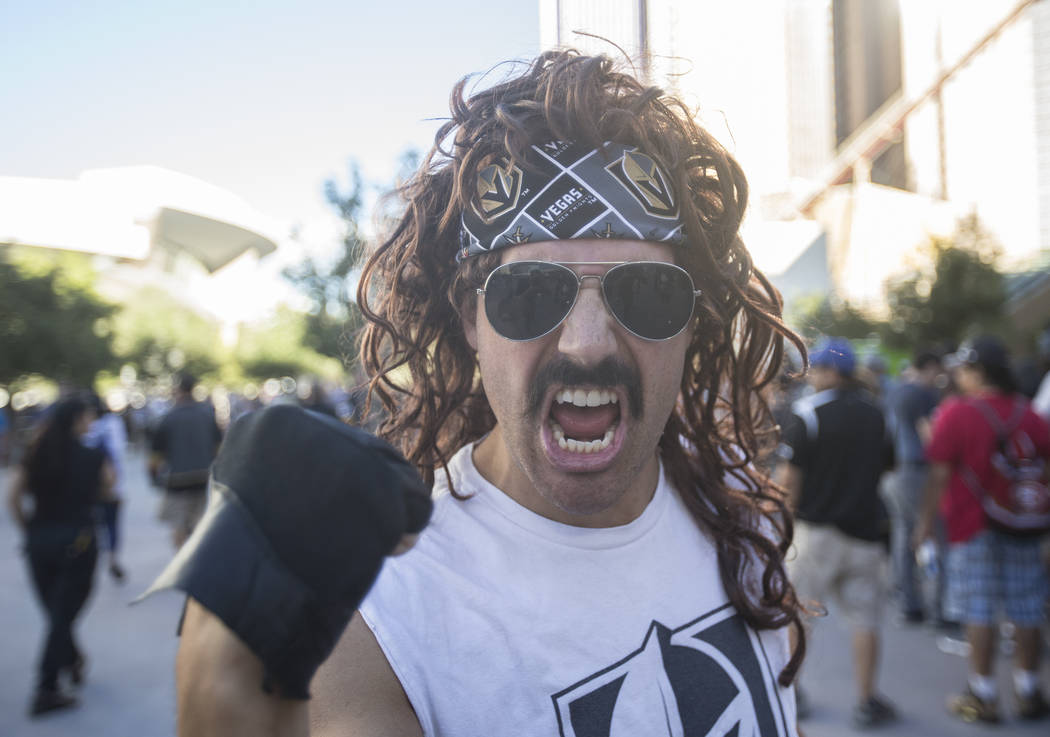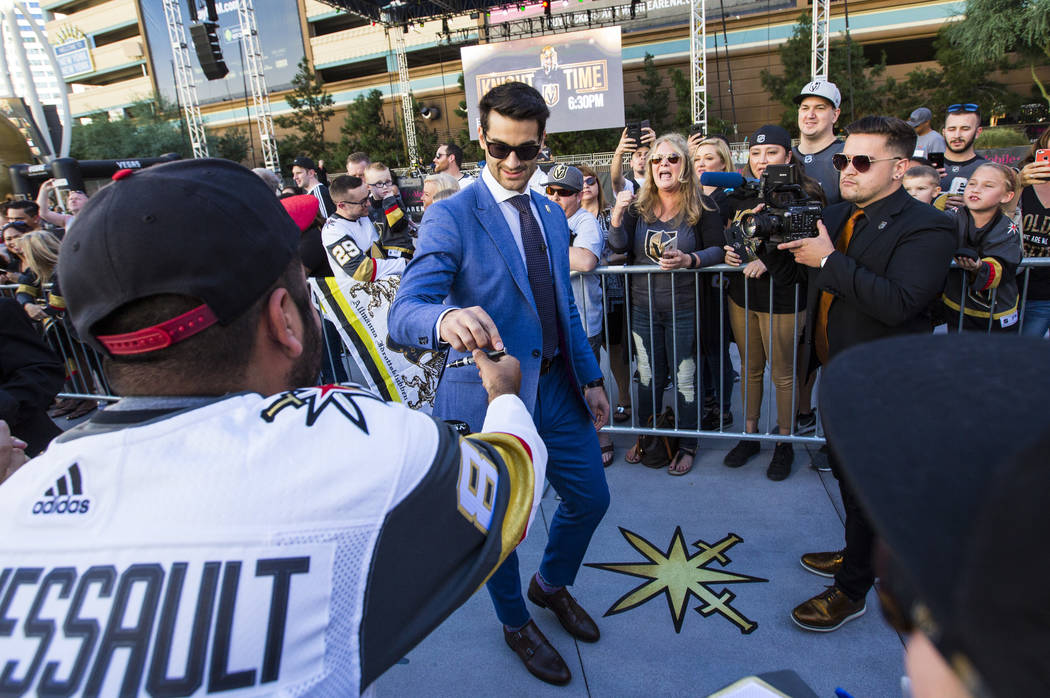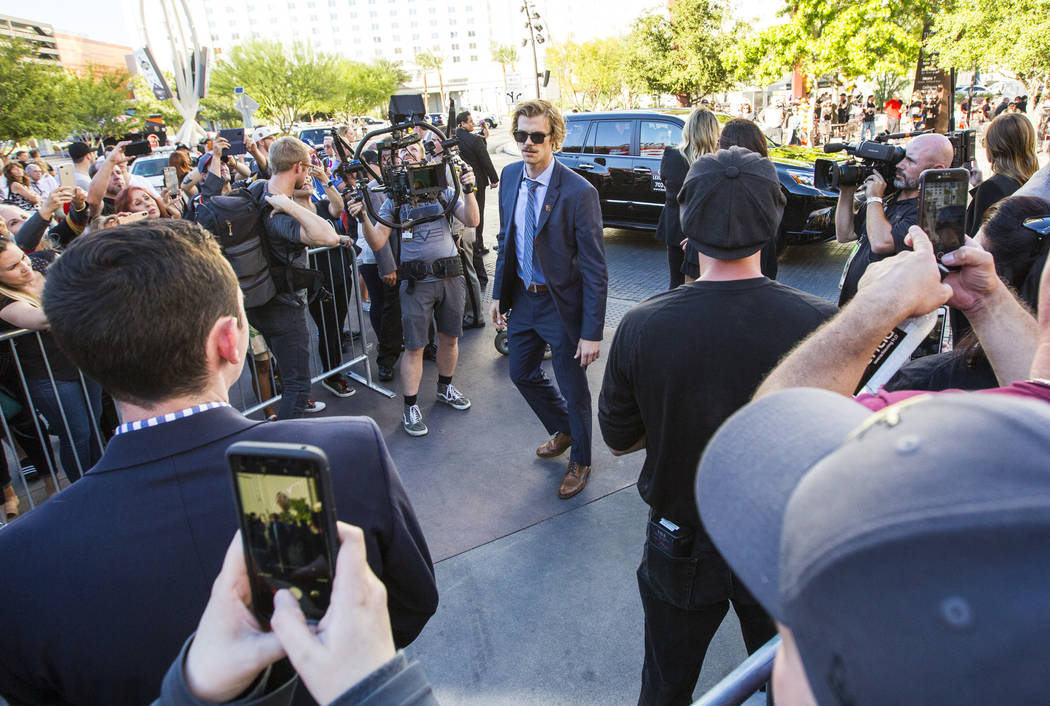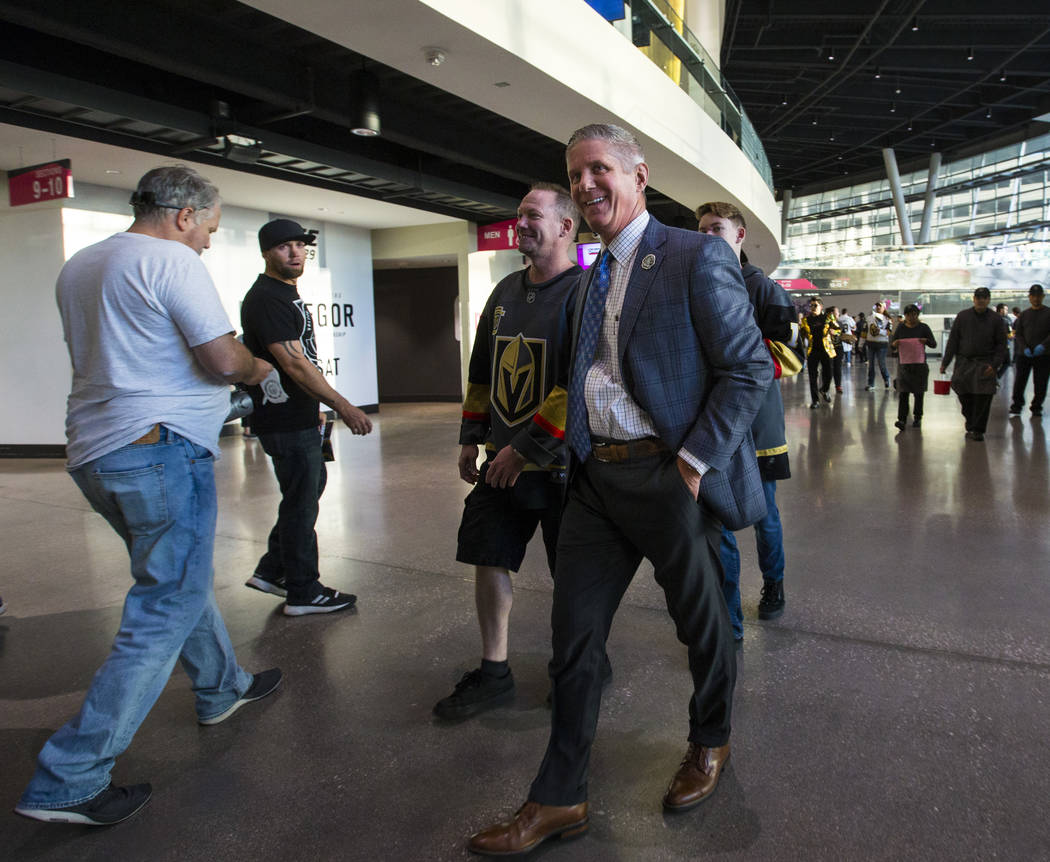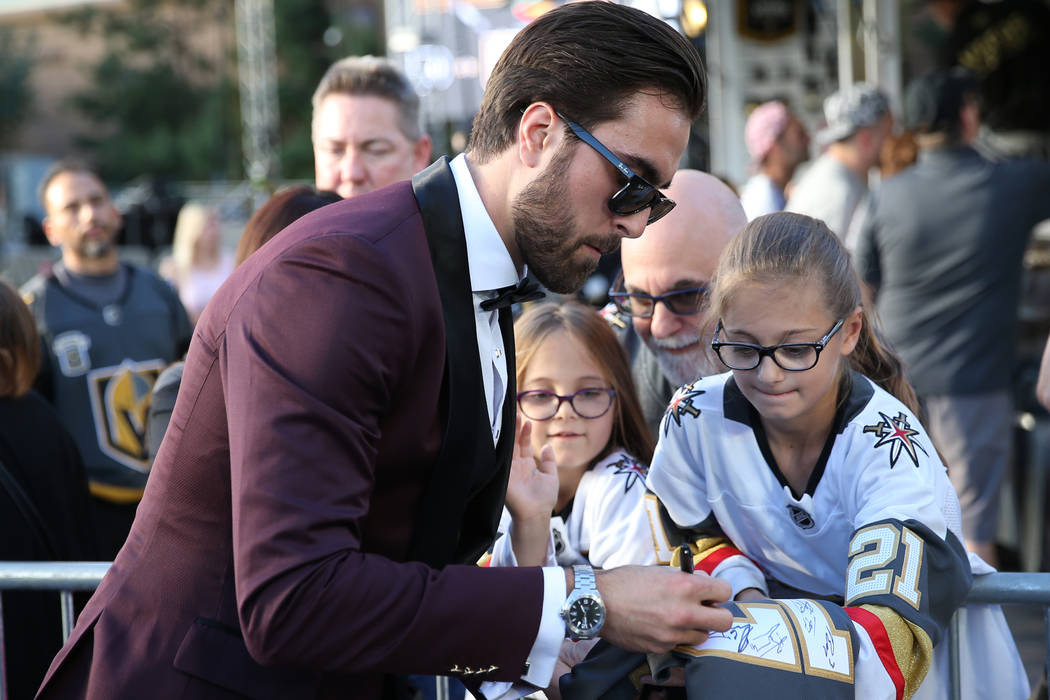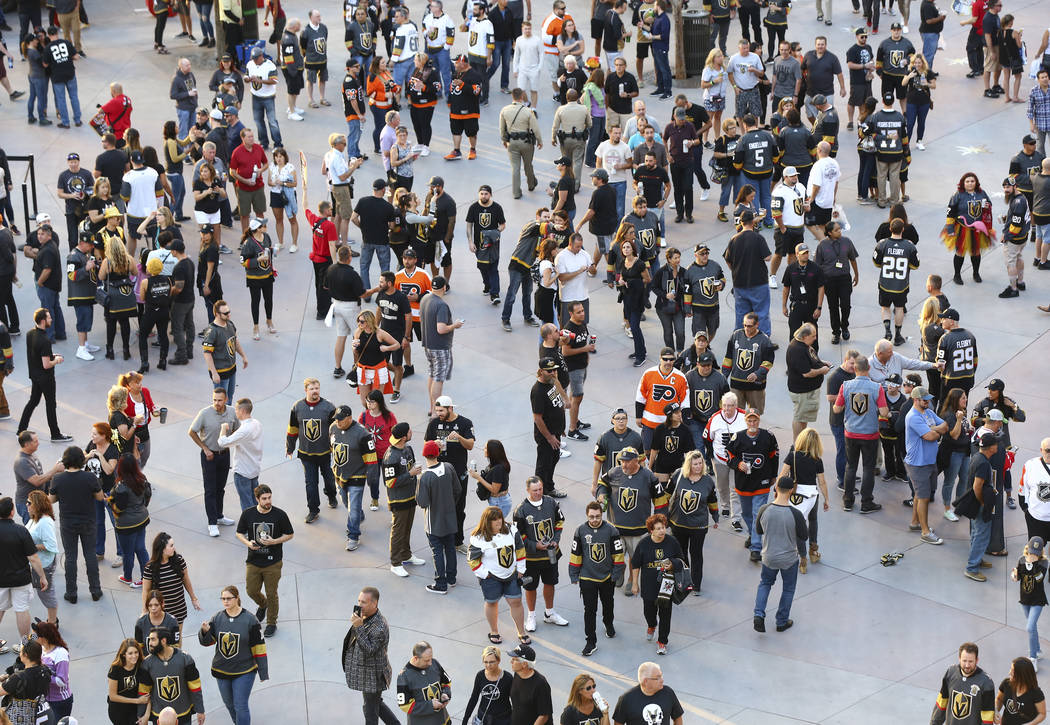 Fans took their inaugural-season energy into the Golden Knights' opener at the T-Mobile Arena and kept their spirits high Thursday night, despite the hockey team's 6-2 loss to the Philadelphia Flyers.
A crowd of 18,555 packed the arena, a franchise record for a regular-season game, the team announced on Twitter.
In contrast to the beginning of last season, fans have higher expectations for the team after its historic journey to the Stanley Cup Finals.
Though the Knights started the season with a loss, fans stood behind their team.
Season ticket holder Kyle Porterfield said that despite the score, the energy in the stadium is the same as last season.
"Fans are still here; the support is still here," Porterfield said. "People aren't leaving."
Eric Lederer hid a Flyers shirt underneath his Golden Knights jersey, while his wife paired her Las Vegas jersey with a Flyers charm on her necklace.
The pair, who have lived in Las Vegas for 13 years but are originally from New Jersey, said they're longtime hockey fans and rooted for the Flyers until the Knights came to Vegas.
"It's kind of a win-win," Paula Lederer said. .
Despite the rough start, Eric Lederer said the Knights have the potential to make it to the Stanley Cup Finals again, "as long as they start playing solid hockey."
Fans came back this season in elaborate gold jerseys, jackets, capes and hats. Dressed head-to-toe in gold, including a hat, heart-shaped glasses, vest, shorts and a bow tie, Gabe Cressy could be seen from far away as strangers approached him for photos.
Cressy, a season ticket holder, started building his game-day costume throughout last season.
"It started off slowly," the Las Vegas resident said. "I like to costume; it kind of came to this."
Cressy said fans have higher expectations during this year's season opener. He said he hopes the team makes it to the Stanley Cup Finals, and many fans expect the Knights to do so.
"No one knew what to expect," Cressy said of last year's season. "Now we have a team that went to the Finals."
Before the Flyers pulled ahead Thursday, Tracey Baldwin and her husband, Phillip Baldwin, were optimistic about the team they rooted for all last year.
The pair said they paid nearly $8,000 combined for their tickets to guarantee seats through the next five years. It's worth it, Tracey Baldwin said, adding she thinks the players have what it takes to win the Cup after falling short last season to the Washington Capitals.
"I think we're going to go for it," she said, her gold-sequined jacket reflecting in the arena. "I think we're on the same boat."
Porterfield predicted the Knights have a good chance at another winning season.
Even if the team doesn't live up to the lofty expectations of its inaugural season, Porterfield said he'll stay a supporter.
"I won't be disappointed," he said. "I'll still be a season ticket holder. I'll still be for years to come."
Contact Katelyn Newberg at knewberg@reviewjournal.com or 702-383-0240. Follow @k_newberg on Twitter.