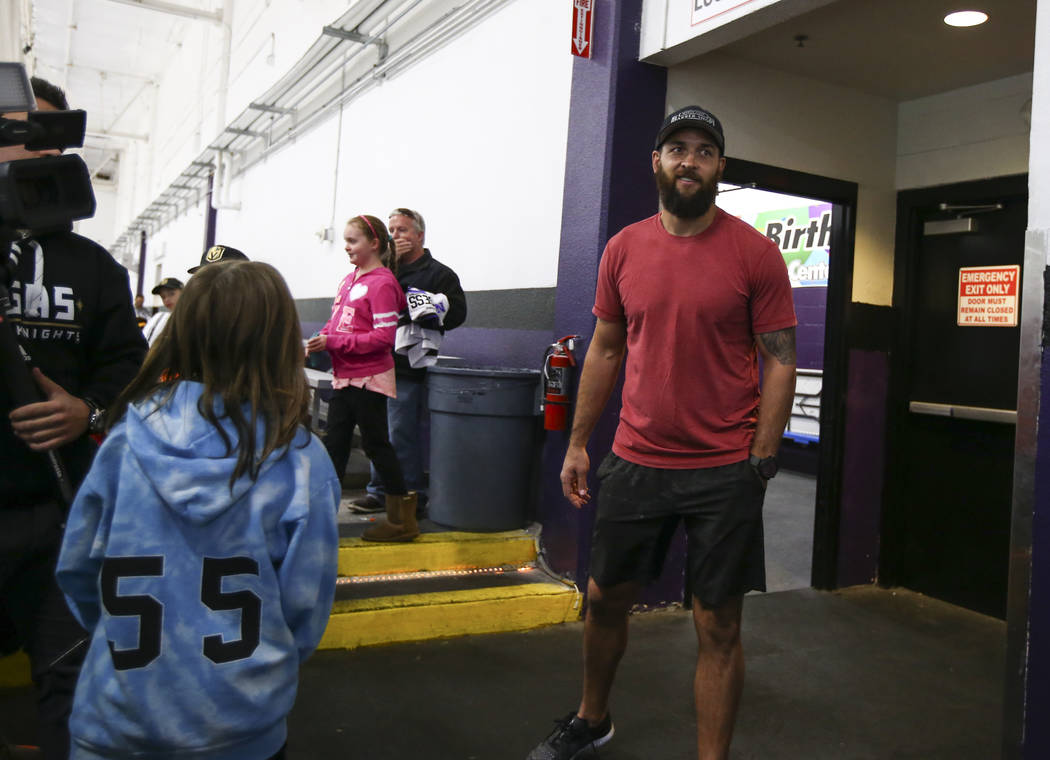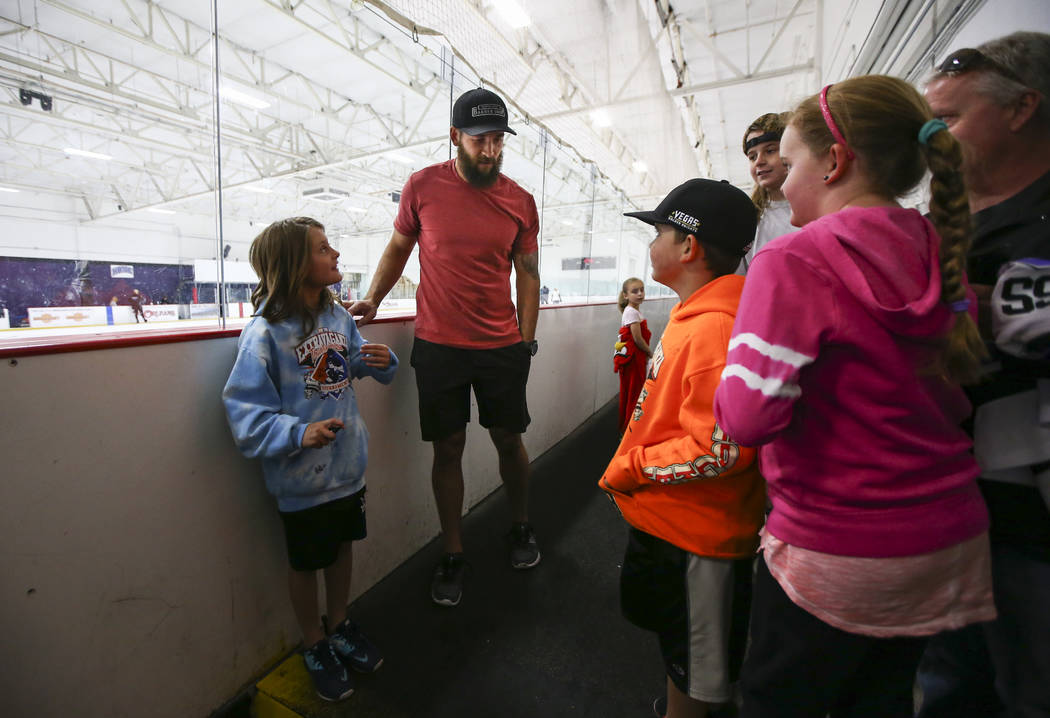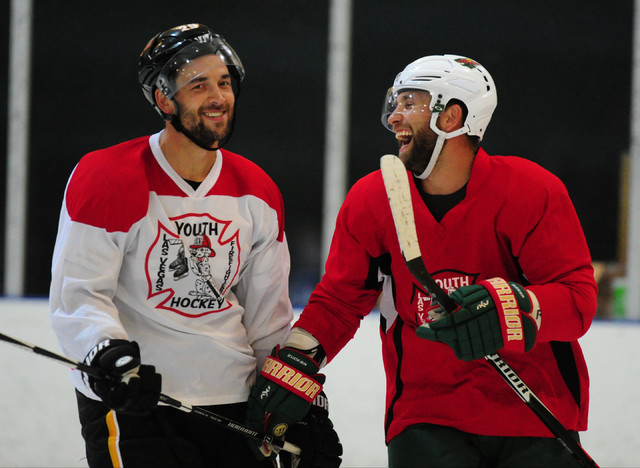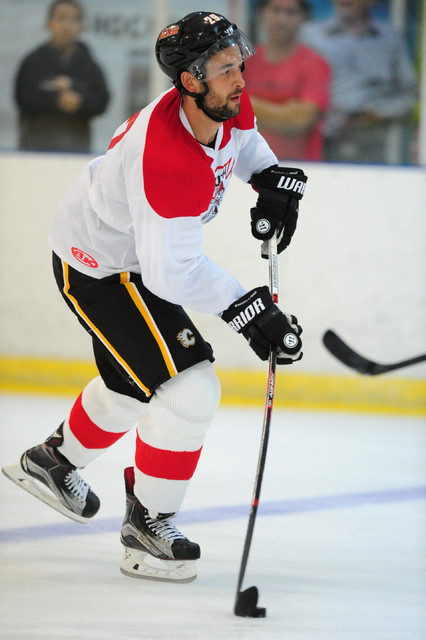 Long before the NHL arrived in Las Vegas, hockey was involved in generating revenue for charitable causes.
Area firefighters who love the game were no exception. Five years ago, they started a charity game featuring pro players with ties to the area along with skating firefighters from Southern Nevada to raise money for children who couldn't afford to play.
Their efforts have raised more than $40,000. But things might be changing.
The firefighters are looking to partner with the Golden Knights to help promote the game and allow more people to attend. Discussions are ongoing to move the annual game, scheduled for 5 p.m. Saturday at the SoBe Ice Arena at Fiesta Rancho, to the Knights' practice facility at City National Arena.
"We see this as a great opportunity," said Eric Littmann, the game's founder and organizer. "The Golden Knights have been very receptive, and we want them involved. This is all about helping grow the sport in town and helping kids who can't afford to play get the chance to experience hockey.
"We paid for two kids to play hockey this past season, and we'd like to see that number increase."
Murray Craven, the Knights' senior vice president, agrees.
"What they've done is fantastic," Craven said. "I like to think we can be part of this and help our Junior Golden Knights program and just help kids in general who want to play."
Littmann said going to a larger, more modern facility and having the Golden Knights' brand involved could help the game take off and lead to other charity events.
"The Golden Knights have been great so far," he said. "They're very supportive of what we're doing, and I hope we can really take this game to another level and raise a lot more money and help more kids."
Knights defenseman Deryk Engelland will play Saturday. So will Minnesota Wild forward Jason Zucker, who grew up learning to play hockey in Las Vegas. Former NHLers George Parros and Gabe Gauthier also will suit up, along with several former Las Vegas Wranglers players who will play a team of area firefighters.
There also will be a live auction to bid on autographed items from the participating players, with proceeds going to the charity.
"It's for a great cause, and it's a lot of fun," said Engelland, who has played in each game. "Everyone has a good time, and the fans seem to enjoy it."
Engelland said he thinks some of his teammates will play in future games.
"When they hear about how much fun it is and the cause we're playing for, they'll definitely want to play," he said.
More Golden Knights: Follow all of our Golden Knights coverage online at reviewjournal.com/GoldenKnights and @HockeyinVegas on Twitter.
Contact Steve Carp at scarp@reviewjournal.com or 702-387-2913. Follow @stevecarprj on Twitter.