George McPhee returns from Europe armed with knowledge of young hockey players
August 16, 2016 - 11:21 pm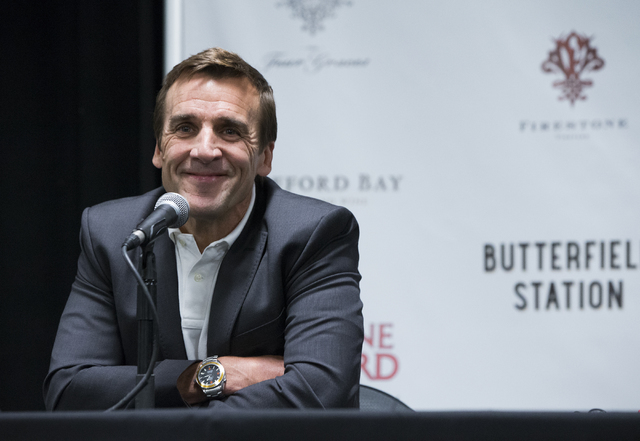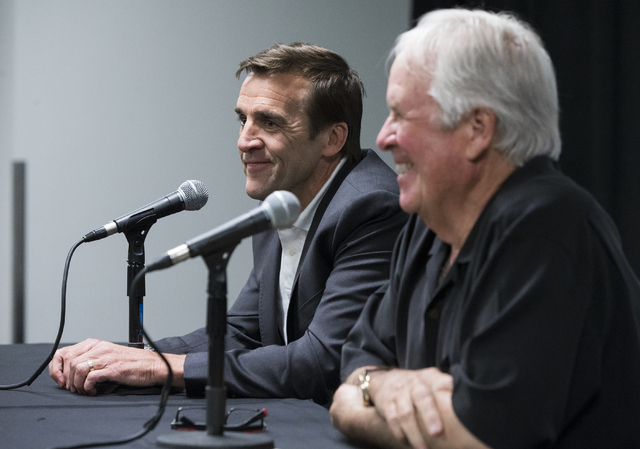 It's too early to say if anyone George McPhee saw play in Europe last week can ultimately help the Las Vegas NHL expansion franchise. But the general manager of Bill Foley's team said he was glad he went to the Czech Republic, where the host team won the Ivan Hlinka Memorial Cup on Saturday over the United States 4-3.
"There were some very good players," McPhee said from the East Coast on Tuesday. "It was a fresh look where you can get a nice snapshot of the talent, and it gives you a baseline for the season.
"For us, it was our first chance to see a lot of players from the best countries in the world in one place. That alone made the trip worthwhile. But, yes, there will be some players we'll be watching going forward from that tournament."
The Hlinka Cup, for players under 18, started months of evaluation for McPhee and his staff. The team continues to build its hockey operation, and Tuesday announced it had hired Vojtech Kucera as its director of European scouting. Kucera worked in a similar capacity when McPhee was general manager of the Washington Capitals and helped identify a number of the Caps' current European stars, including Nicklas Backstrom, Evgeny Kuznetsov and Marcus Johansson.
Last week's trip allowed McPhee and assistant general manager Kelly McCrimmon to get to know each other, personally and professionally.
"It went great," McPhee said. "I feel like I've known him for 20 years.
"He's a terrific hockey man. He has all the things you're looking for in an executive. He's smart. He knows the game. He networks well."
The next scouting opportunity comes in a few weeks when the Canadian junior season begins. McPhee said he'll be back in Las Vegas before Labor Day to help close on his house and meet with his hockey staff. Then his staff will be on the road evaluating talent.
"It's a long way to next June," McPhee said.
All of McPhee's hires are former Capitals employees, except for McCrimmon. Though loyalty is important to McPhee, he believes he's assembling a staff that knows how to evaluate talent and works hard to make Las Vegas a successful team.
He has his analytics guy in Misha Donskov. He has his NHL capologist in Andrew Lugerner. He has his player development head in Wil Nichol, and he even has the organization's goaltender coach in Dave Prior despite the fact the team's head coach won't be hired until next spring.
"They all have talent at what they do," McPhee said. "But you want people who are going to stay in their lanes and do their jobs. And I feel like we've got a strong group that I know and trust will do a great job for the team."
Contact Steve Carp at scarp@reviewjournal.com or 702-387-2913. Follow on Twitter: @stevecarprj
RELATED

NHL in Vegas
Complete coverage of hockey in Las Vegas
MCPHEE'S STAFF
MCPHEE'S STAFF
A look at the hires made by general manager George McPhee to his hockey staff for the Las Vegas NHL expansion team since his hire July 13:
Kelly McCrimmon: Assistant general manager
Katy Boettinger: Director of hockey administration
Wil Nichol: Director of player development
Misha Donskov: Director of hockey operations
Dave Prior: Director of goaltending
Andrew Lugerner: Director of legal affairs
Vojtech Kucera: Director of European scouting