Gerard Gallant says Golden Knights head coaching job is 'right fit'
Updated April 13, 2017 - 7:08 pm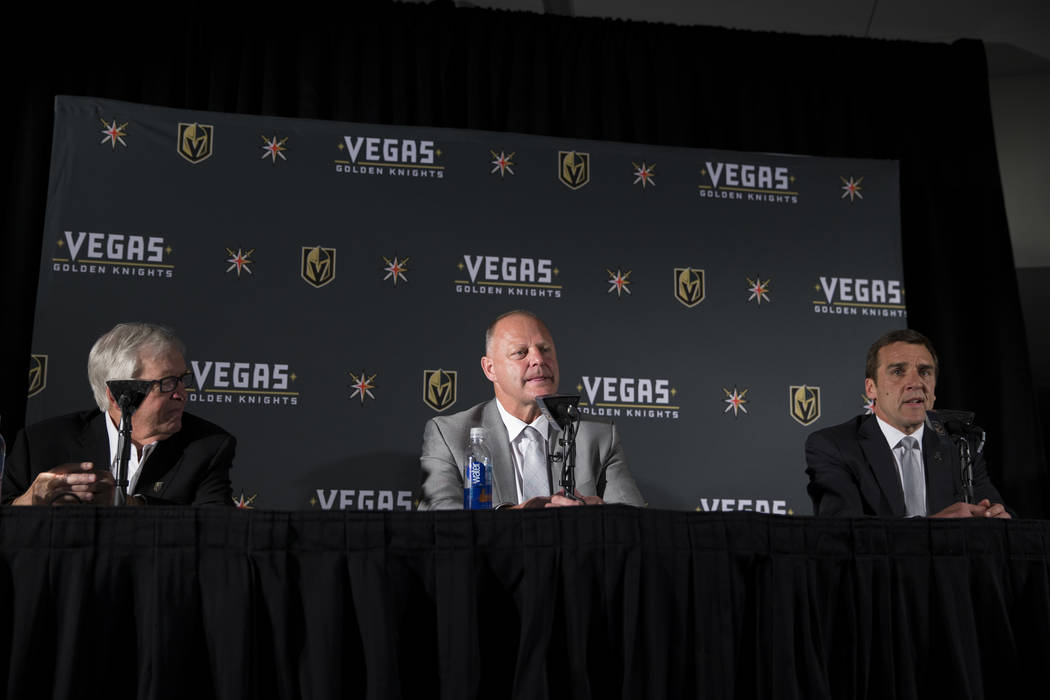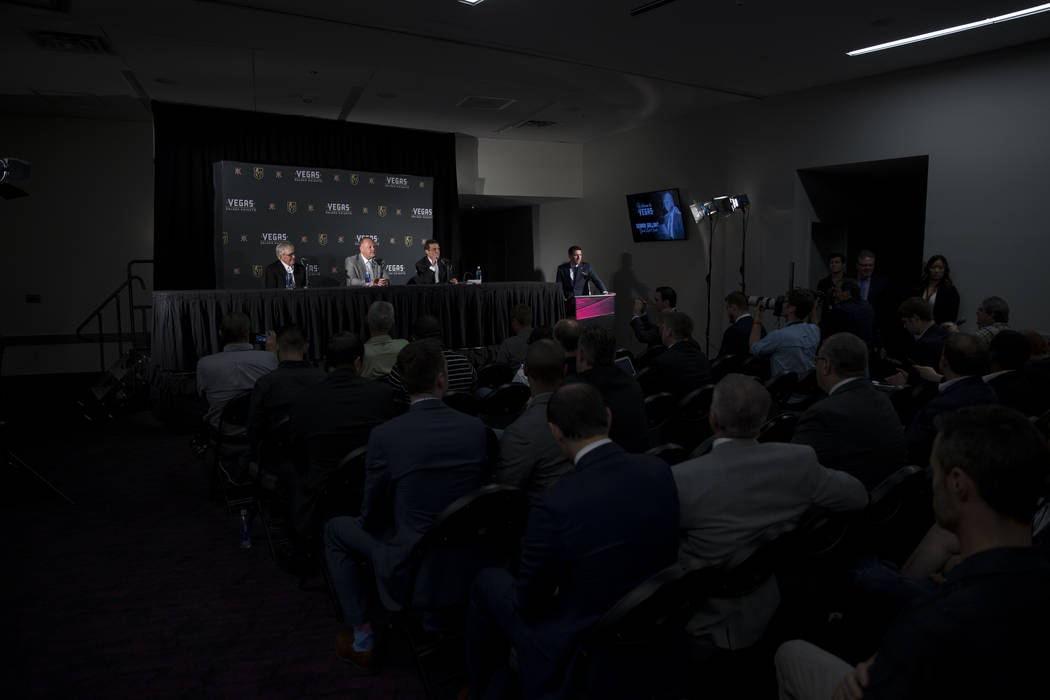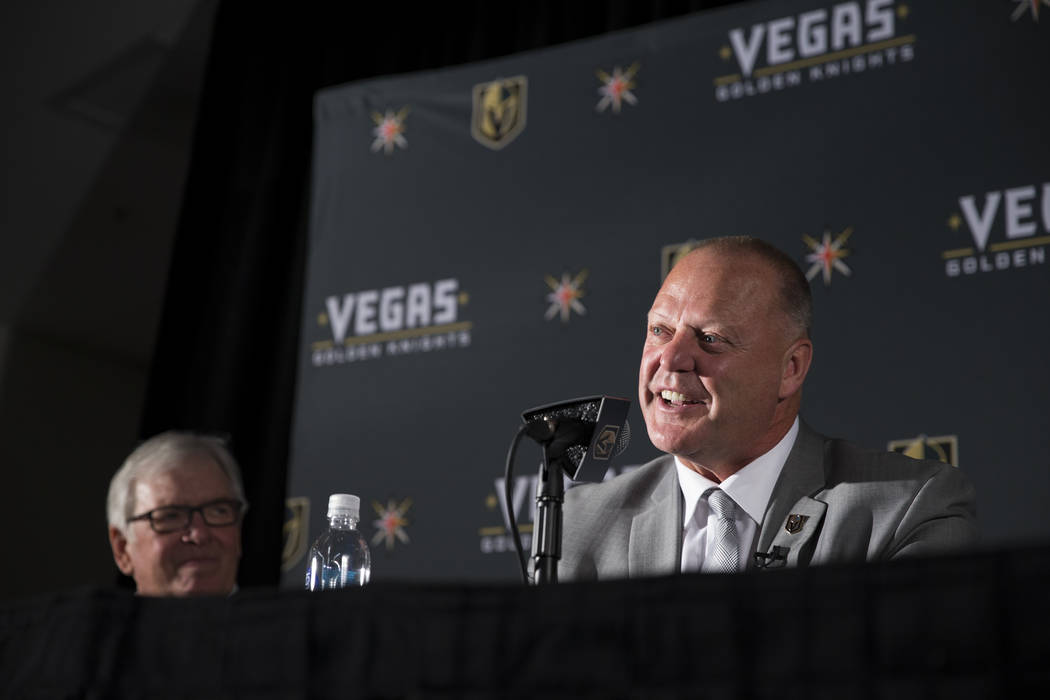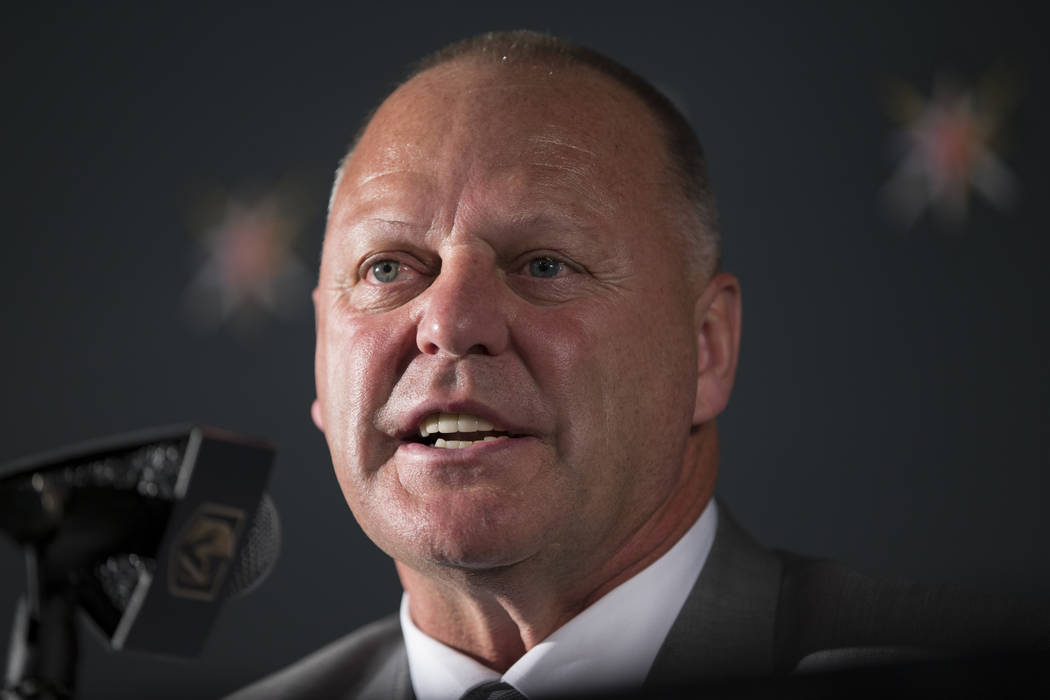 What did Gerard Gallant see in the Golden Knights that would make him want to coach an expansion team again?
And what did the Golden Knights, specifically general manager George McPhee, see in the 53-year-old former coach of the Florida Panthers that they were willing to wait five months before finally signing him?
Gallant was named the NHL expansion team's first coach Thursday after the sides agreed to terms Monday night. Terms of the deal were not disclosed.
"I knew it was the right fit for me," Gallant said Thursday at his introductory news conference at T-Mobile Arena. "In talking to George and (team owner) Bill Foley, I saw the direction they wanted to go, and having had experience with an expansion team when I was with Columbus as an assistant, I knew this was a great opportunity."
Foley said of Gallant's hire: "He fits our culture perfectly. He has had success, he relates well with today's players and he's a tireless worker who never gives up. He's just what we were looking for in our first head coach."
McPhee said: "We had time on our side, and when you have it, you use it. We didn't have players to coach. There were so many other things we needed to do before we hired a coach, and in going through the process, there were some people who requested we wait until the end of the season to contact."
But as the regular season concluded Sunday and the coaching carousel began to spin, McPhee came to the realization that it wouldn't be wise to wait much longer. Especially with the Dallas Stars showing serious interest in Gallant. The New York Islanders had been turned down by Gallant in February.
"There was some risk in not hiring him right away," McPhee said. "But once the season ended and we saw what was going on, we decided it was time to close the deal with Gerard. I called him Monday night and told him he was our guy. An hour later, he called me back and we had a deal."
Gallant said his firing Nov. 27 by the Panthers after an 11-10-1 start stung at first. But a couple of weeks later, he was watching games on TV again and taking notes.
"It motivates me to be better," Gallant said. "I won't lie. I lost my confidence right after I got fired. But two weeks later, I was fine.
"I used the time off to spend with my family. I have a grandson in Germany, and I got to spend three weeks there with him. That was something I normally wouldn't get to do."
Gallant said the formula he used in Florida in reaching out to the younger players and getting good chemistry in the locker room will be what he uses in Las Vegas.
"I'm here to work hard and have fun," he said. "That's what I want for our players when they come to the rink — work hard and have fun.
"From first to worst, there isn't a lot of difference. We'll take our time and do it right. If you take care of the little things every day, the big things happen."
Gallant, who is headed to Europe for the IIHF World Championships as an assistant coach for Team Canada, said he expects to have his coaching staff hired by June.
An 11-year NHL veteran forward who scored 211 goals while amassing 1,674 penalty minutes with Detroit and Tampa Bay, Gallant was a finalist for the Jack Adams Award in 2016 after coaching the Panthers to the Atlantic Division title with 103 points. Florida lost a hotly contested six-game series to the Islanders in the first round.
"He filled all our criteria," McPhee said. "He has a low ego. He's a first-class guy who has been around the NHL a long time. He'll bring a plan and a calmness as we grow."
Contact Steve Carp at scarp@reviewjournal.com or 702-387-2913. Follow @stevecarprj on Twitter.