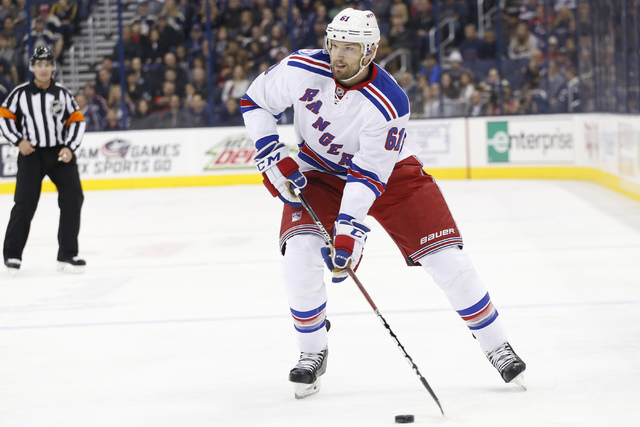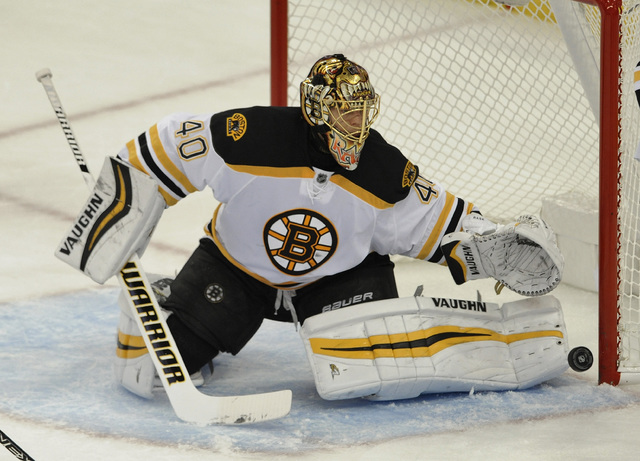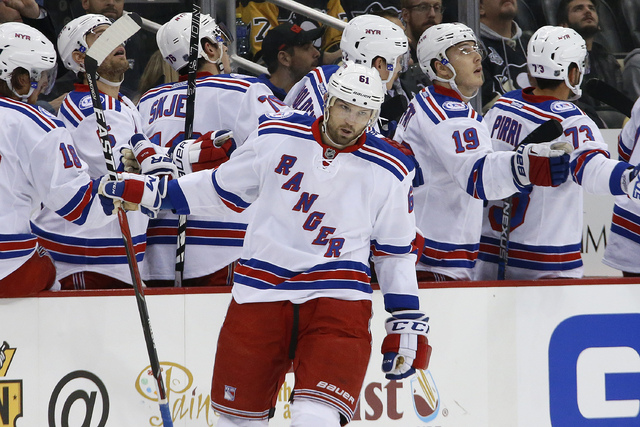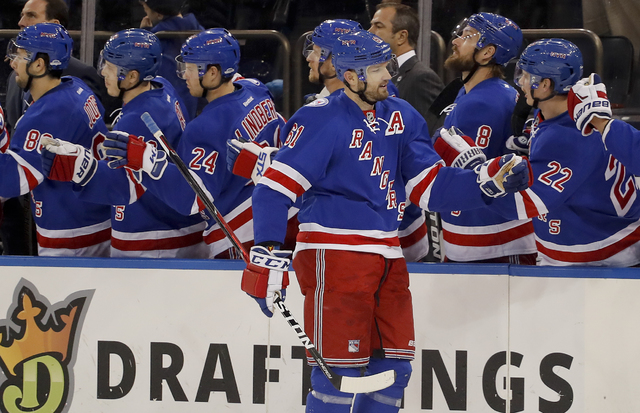 Golden Knights general manager George McPhee probably wasn't spending a lot of time wondering if Chicago Blackhawks star Patrick Kane would be available in the NHL Expansion Draft.
But he might have had his pro scouts watching Rick Nash the first couple of months if he thought veteran forward of the New York Rangers might be available to the Knights come June 20.
However, Nash is one of 66 players the NHL has deemed untouchable for the Knights. As first reported by Sportsnet.ca, the league — with the help of the NHL Players Association — has decided those players are exempt from being drafted because of no-move clauses in their contracts.
"I'm aware of the list," Knights assistant general manager Kelly McCrimmon said Thursday. "The list of no-move players is consistent with what our expectations were."
Among the bigger names that the Knights won't be allowed to draft are Pittsburgh's Sidney Crosby, Montreal's Carey Price, Anaheim's Ryan Getzlaf, Boston's Patrice Bergeron, Columbus' Nick Foligno, Chicago's Kane, Jonathan Toews, Cory Crawford and Duncan Keith, Los Angeles' Anze Kopitar, Dallas' Jamie Benn and the New York Islanders' John Tavares.
Four teams — Calgary, San Jose, St. Louis and Washington — have no players they are required to protect.
While Nash's no-move clause keeps him off-limits thanks to some language in his original contract with Columbus, there are others not on the no-move list. One is Boston Bruins goaltender Tuukka Rask, whose no-move clause expires June 15, two days prior to when the 30 teams must submit their protected lists. However, it's unlikely the Bruins would leave Rask exposed.
According to Sportsnet, Ottawa forward Bobby Ryan might be available as his no-move was only to the minor leagues. Ryan is currently playing with a seven-year, $50.75 million deal with the Senators.
McCrimmon said the Knights' hockey operations staff had an idea before the list was released as to who was available.
"It doesn't change our approach as it pertains to scouting," McCrimmon said. "Same for our mock drafts. We had a good handle on the information. But any information as it pertains to the expansion draft is important to us."
The Knights' next mock draft is scheduled for Dec. 11-12 at the team's Summerlin office.
Contact Steve Carp at scarp@reviewjournal.com or 702-387-2913. Follow @stevecarprj on Twitter.
NHL EXPANSION DRAFT EXEMPT LIST
Anaheim (4)—Kevin Bieksa, Ryan Getzlaf, Ryan Kesler, Corey Perry
Arizona (1)—Alex Goligoski
Boston (4)—David Backes, Patrice Bergeron, Zdeno Chara, David Krejci
Buffalo (1)—Kyle Okposo
Carolina (1)—Jordan Staal
Columbus (5)—Sergei Bobrovsky, David Clarkson, Brandon Dubinsky, Nick Foligno, Scott Hartnell
Chicago (8)—Artem Anisimov, Corey Crawford, Niklas Hjalmarsson, Marian Hossa, Patrick Kane, Duncan Keith, Brent Seabrook, Jonathan Toews
Colorado (2)—Francois Beauchemin, Erik Johnson
Dallas (2)—Jamie Benn, Jason Spezza
Detroit (1)—Frans Nielsen
Edmonton (3)—Milan Lucic, Andrej Sekera, Cam Talbot
Florida (1)—Keith Yandle
Los Angeles (1)—Anze Kopitar
Minnesota (4)—Mikko Koivu, Zach Parise, Jason Pominville, Ryan Suter
Montreal (2)—Jeff Petry, Carey Price
Nashville (1)—Pekka Rinne
New Jersey (1)—Ryane Clowe
N.Y. Islanders (3)—Johnny Boychuk, Andrew Ladd, John Tavares
N.Y. Rangers (4)—Dan Girardi, Henrik Lundqvist, Rick Nash, Marc Staal
Ottawa (1)—Dion Phaneuf
Philadelphia (1)—Claude Giroux
Pittsburgh (5)—Sidney Crosby, Marc-Andre Fleury, Phil Kessel, Kris Letang, Evgeni Malkin
Tampa Bay (4)—Ryan Callahan, Valtteri Filppula, Victor Hedman, Steven Stamkos
Toronto (1)—Nathan Horton
Vancouver (3)—Loui Eriksson, Daniel Sedin, Henrik Sedin
Winnipeg (2)—Dustin Byfuglien, Toby Enstrom
Teams without any players that they're required to protect: Calgary, San Jose, St. Louis, Washington.