Golden Knights' debut season scores one for the history books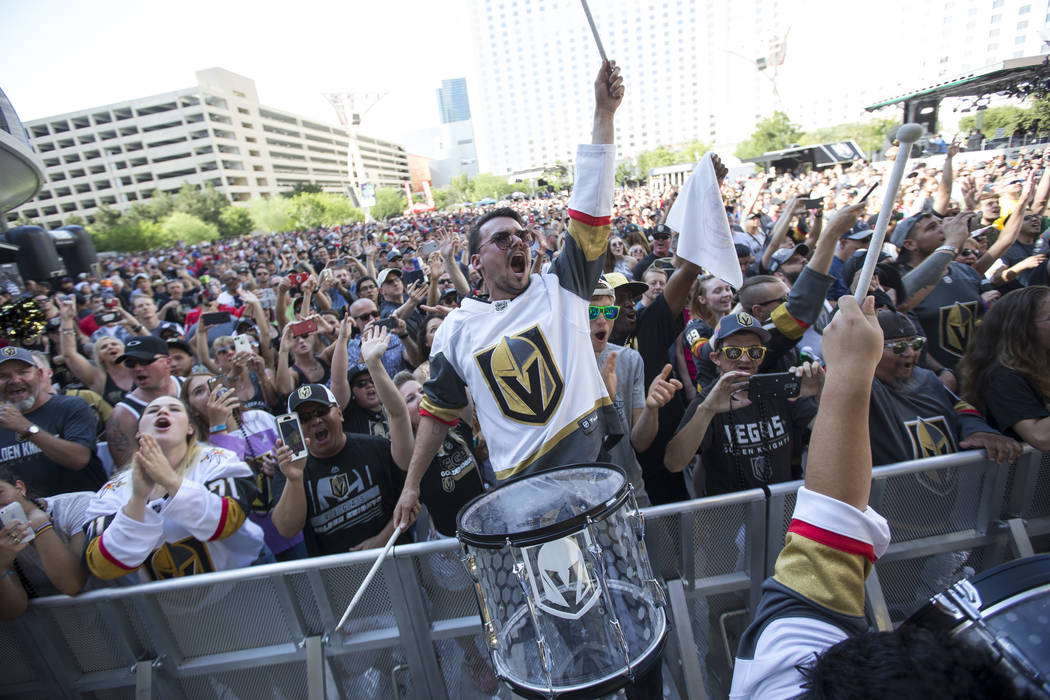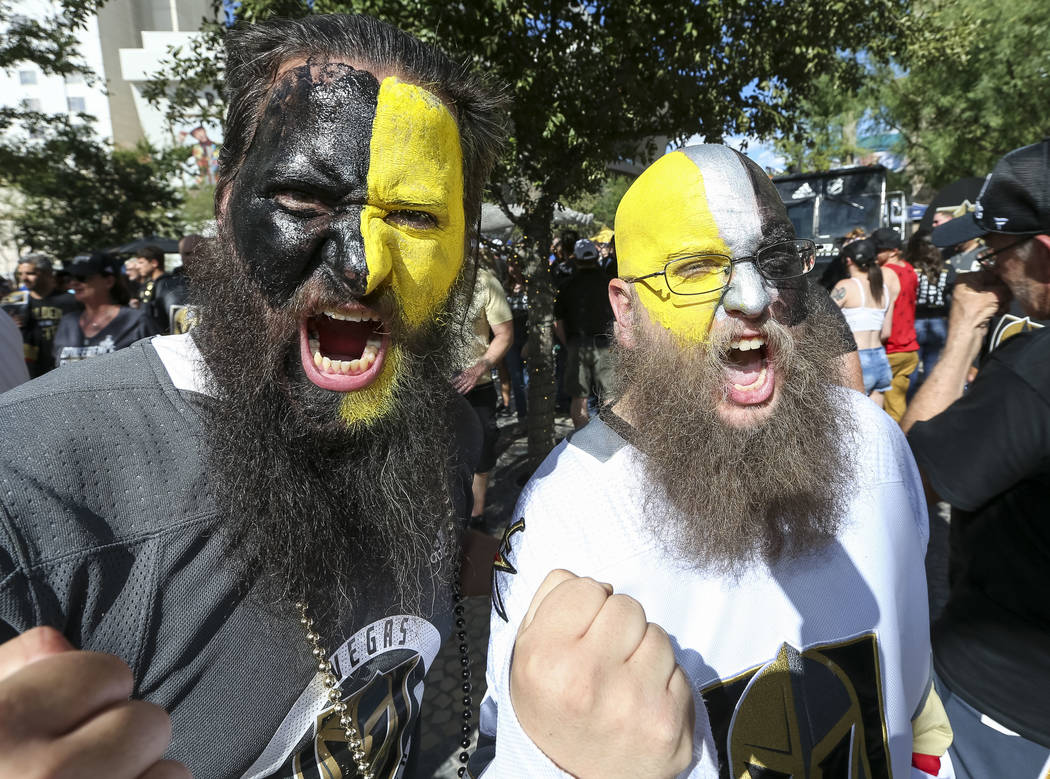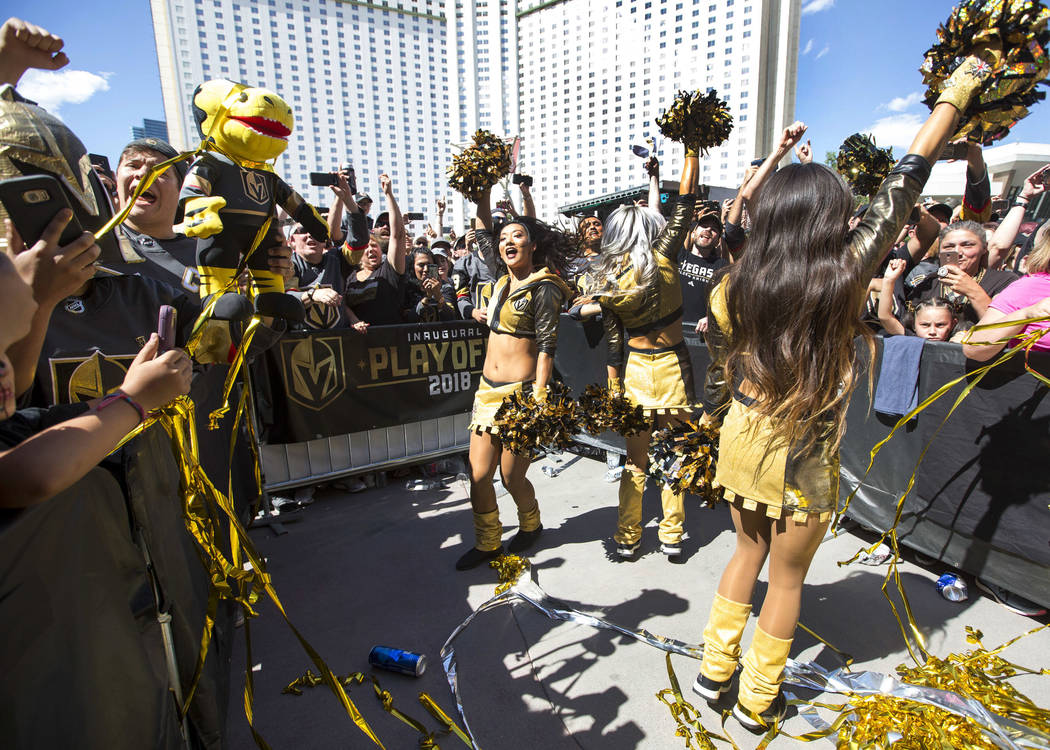 Make a little room in the saddle, Eddie Arcaro. You've got company in sports history.
It was on June 7, 1941, that Arcaro rode Whirlaway to a 2½-length victory in the Belmont Stakes, the latter becoming the fifth horse to win the Triple Crown. It is the sports achievement most associated with that day.
It's likely there will be a new entry next year.
It will say on that day in 2018, the Washington Capitals defeated the Vegas Golden Knights 4-1 to win the Stanley Cup.
It might add that it was the first Stanley Cup championship in Washington's 43-year history as an NHL franchise, and that the Capitals denied the Knights' bid to become the first team in the major pro sports to win a championship in its inaugural season since the 1950 Cleveland Browns.
But that will only scratch the surface of the ice, at least in regard to how hockey historians and those of sports in general will come to regard the expansion Knights.
To use the vernacular of Washington coach Barry Trotz, the hockey gods have a long memory, and it will be a long time before they forget Las Vegas' native hockey sons.
Doc's prescription
"The Golden Knights will be at the sentence end of all future references and will be preceded by the word 'since,' " said Mike "Doc" Emrick, the voice of the game for NBC as well as its chief ambassador. "Because no one has accomplished what they did, all future references by first-year teams will be followed by … 'since the Vegas Golden Knights of 2017-18.'"
It was the morning after the Capitals ended the hockey season by defeating the Knights in a Game 5 thriller at T-Mobile Arena, and the good doctor said it may take a while for the "Go Knights Go" battle cry to subside from within his headset. He spoke of how it was an old pal who assembled a new team that gave a grieving city something to cheer about.
"I will always carry the memories of this series with me, not only because of the sound and performance on the ice in the arena, but that though (Vegas general manager) George McPhee and I were from different eras at Bowling Green, I have known him for over three decades," Emrick said. "I got to describe some of his titanic battles as a Rangers forward on radio, and then watch him construct the Capitals into a force in Washington, and then choose this incomparable group of Golden Knights.
"He got people who were just as good at community citizenship as at hockey."
Emrick said it will impossible not to think of the Golden Knights in context of the mass shooting of Oct. 1 in which 58 lost their lives and how the two became intertwined, like tape on the blade of a hockey stick.
"No one wants the insane tragic circumstance of Oct. 1," he said, "but when faced with it, this team of new residents made a positive difference. That makes me appreciate their year even more."
Worthy of an Oscar
Although in the end the Knights came up a step short of totally standing the game on the earhole of its collective helmet, that didn't preclude one of the city's most effusive cheerleaders from picking up his megaphone and shouting hip hip hooray.
"It's going to be remembered forever as the 'Year of the Miracle,'" said former Las Vegas Mayor Oscar Goodman, who started beating the drum to bring the NHL town in 1999. He and his ever-present showgirls visited with Gary Bettman in his New York office that year to gauge the commissioner's interest in Las Vegas as a future NHL market.
Goodman sensed genuine enthusiasm from Bettman. But there wasn't a suitable arena in Las Vegas then, nor a deep-pocketed potential owner such as Bill Foley. The NHL was not considering expanding then or in the foreseeable future; none of its teams was looking to relocate.
But true to his name, and unlike his NBA and NFL counterparts, Bettman did not have concerns about Las Vegas being a haven for legal wagering on sports.
Goodman, who is from Philadelphia, said Bettman's open mind and vision helped the Knights achieve what it took his hometown Flyers many seasons to accomplish, albeit with a slightly different playing style.
"What's happened with the team is remarkable, and how the community has supported it is phenomenal," he said. "It's fabulous; it really has galvanized the city and given the folks who live here a reason to be proud of their city."
Rebels redux
Michael Green, an associate professor of history at UNLV and a longtime observer of Las Vegas history, said he hasn't seen such pride and passion in and for a local sports team since Jerry Tarkanian's Rebels' basketball teams, who ran their way into four NCAA Final Fours and the 1990 NCAA national championship.
"The Rebels were riding high and wide, but bear in mind this was a smaller community then," Green said about the place the Knights will hold in Las Vegas' sports history. "The excitement you sense in a community of more than two million has really been surprising to say the least, and to me the surprise is that it is hockey.
"If you were to think of the four major sports, and you were betting on which one would most excite the community and so on, I would have picked hockey fourth."
Green spoke of the Knights being the only freshly minted team to make it to the finals of their sport on their own merit as opposed to say, the NHL's 1967-68 St. Louis Blues, who played in a division consisting only of expansion teams, one of which was guaranteed a spot in the championship round.
"In terms of sports history, the Knights may make it a little easier for other (expansion) teams," Green said, adding that the franchise will not only be remembered for what it accomplished, but also how it went about it.
Looking forward
"Is Las Vegas a major league city?"
If that was the question heading into the 2017-18 hockey season, the answer now — given the Knights' success — is a most definite and resounding "probably."
"It doesn't hurt," said Don Logan, Las Vegas 51s president and vested observer of the local sports landscape for more than three decades on the Thursday — a Thirsty Thursday at Cashman Field — the Knights' audacious dream of becoming Stanley Cup champions right out of the box ended. "This is going to be our worst dollar-beer night in history."
Logan said the success of the Knights bodes well for the NFL's Raiders, who will be relocating to Las Vegas in 2020, and an NBA team, should one follow the WNBA's Aces to town, as has been speculated. And maybe even someday it may lay down chalk lines for Major League Baseball, too.
"The only downside of that, is that (the Knights' success) has created a monster," Logan said.
Outside help
That's something the Washington Capitals, who finished 8-67-5 in their inaugural season, were not able to do. But though it took 43 years for the Caps to cop the Cup, their fan base by and large remained resolute. When the peaks of being a major league city turn into valleys, will a city with a dubious history of supporting losers remain bullish on major league hockey?
Logan said if out-of-town fans continue to follow their teams to town as Knights' opponents have, the margins for financial solvency are more easily attained.
"One of the things you certainly have to like is (fan support among) visiting teams and the great impact they've had on attendance," he said. That opinion is shared by others and should make for a smooth transition for the Raiders, given the following they have developed during an itinerant past.
"Las Vegas has passed the test," Green said, adding that hockey's bloated 16-team playoff system will make it easier for the Knights to build on their initial success and keep local sports fans engaged after a debut season that will be impossible to duplicate. "Unless the Golden Knights really go down the tubes, that's going to help."
More Golden Knights: Follow Golden Knights coverage at reviewjournal.com/GoldenKnights and @HockeyinVegas on Twitter.
Contact Ron Kantowski at rkantowski@reviewjournal.com or 702-383-0352. Follow @ronkantowski on Twitter.
This Bud's for the Knights
You know you've had a memorable first season when they make a beer commercial to commemorate it.
After the Washington Capitals ended the Golden Knights' season with a 4-3 victory in Game 5 of the Stanley Cup Final on Thursday night, a Budweiser ad honoring the team's debut season was released on the beer giant's social media network on Friday.
The two-minute tribute ends with an inspiring message.
"This was about more than raising a trophy," reads a graphic superimposed over a panoramic view of the Strip. "This was always about lifting a city."