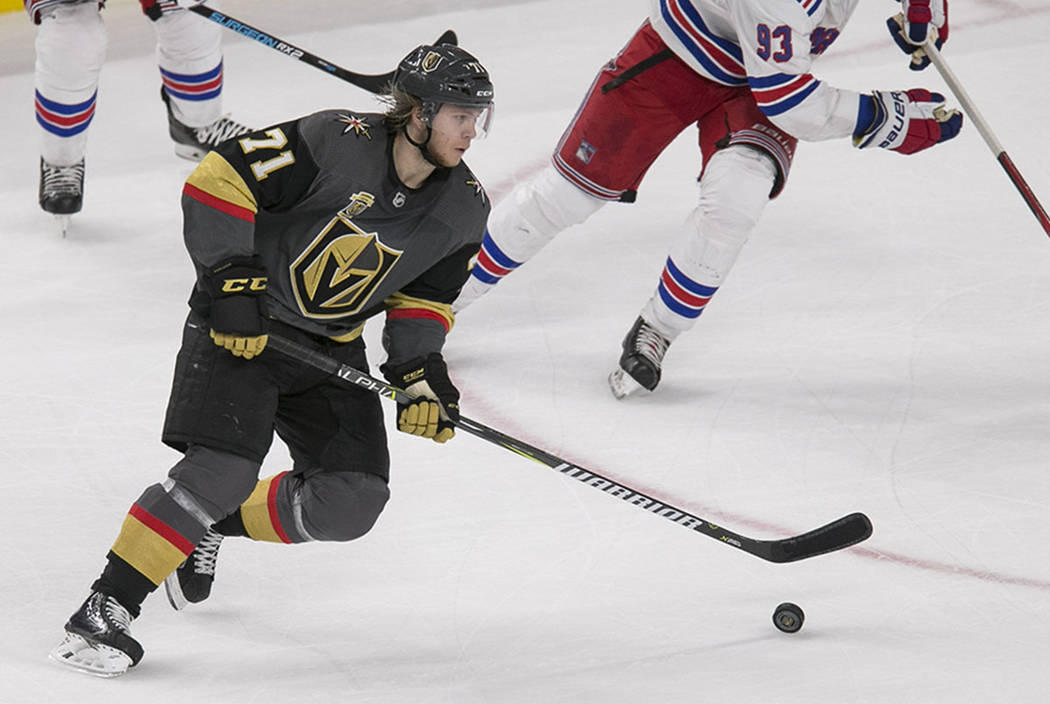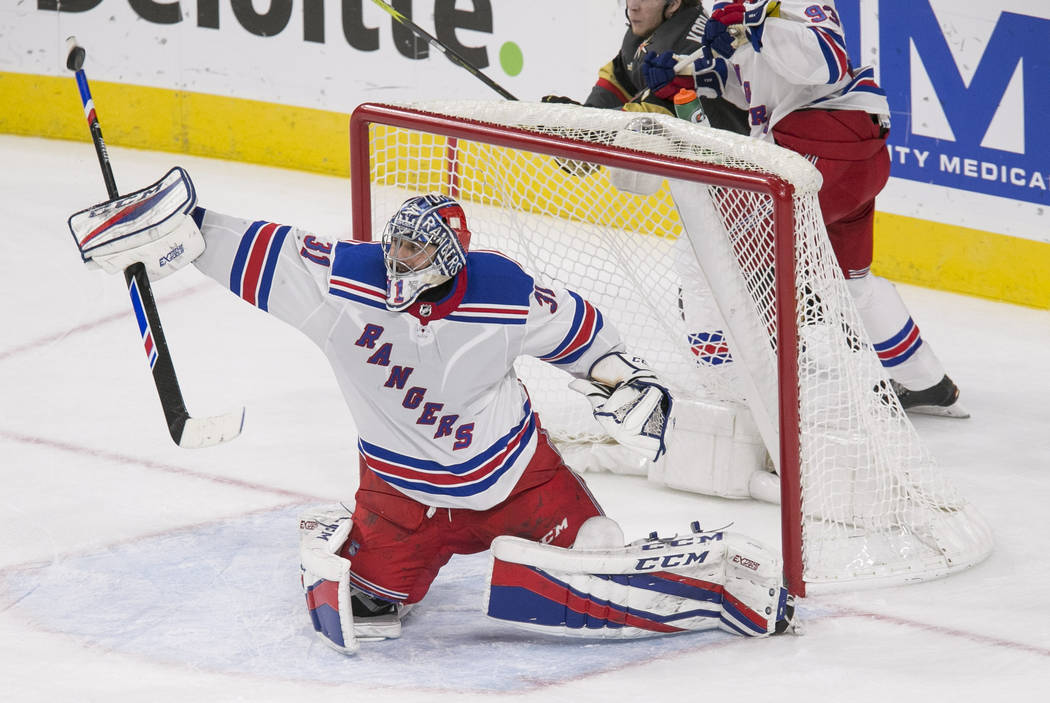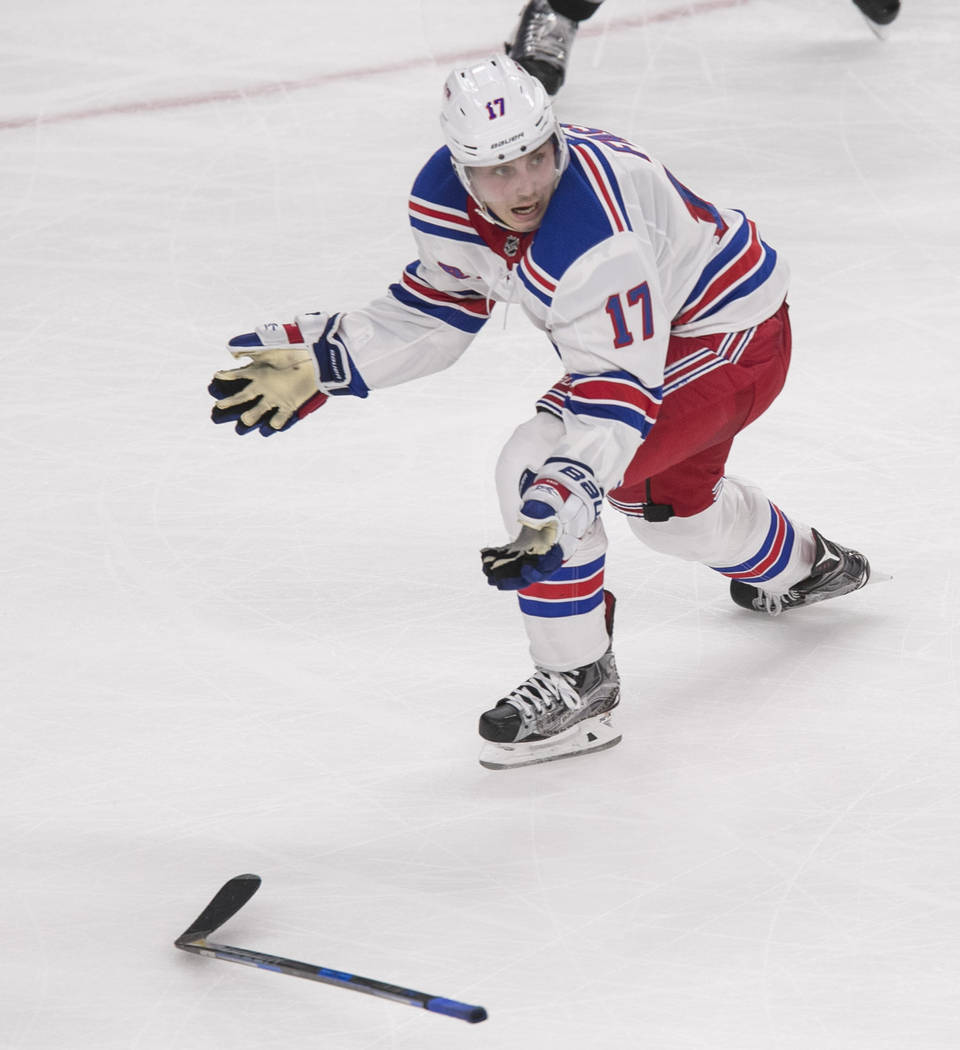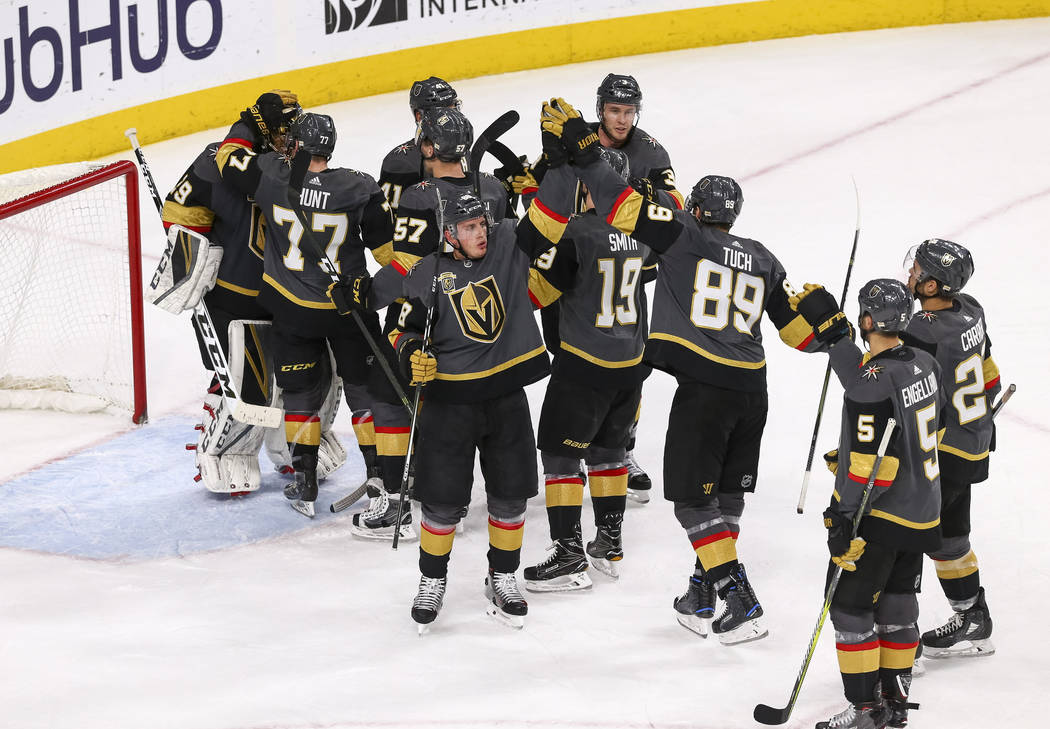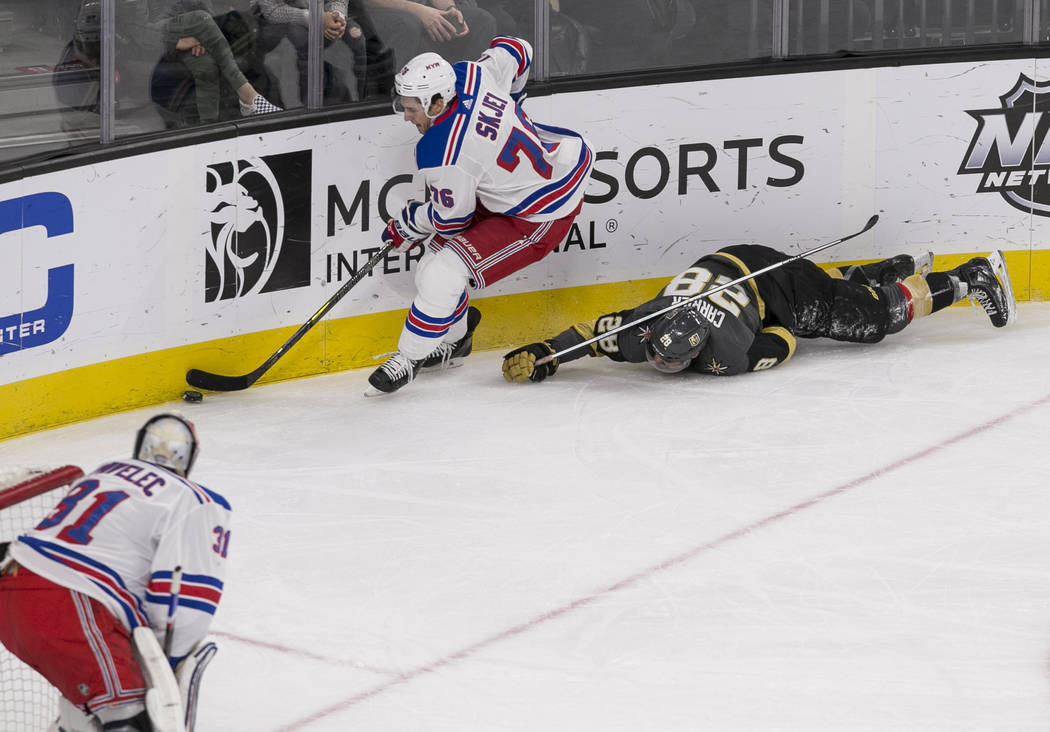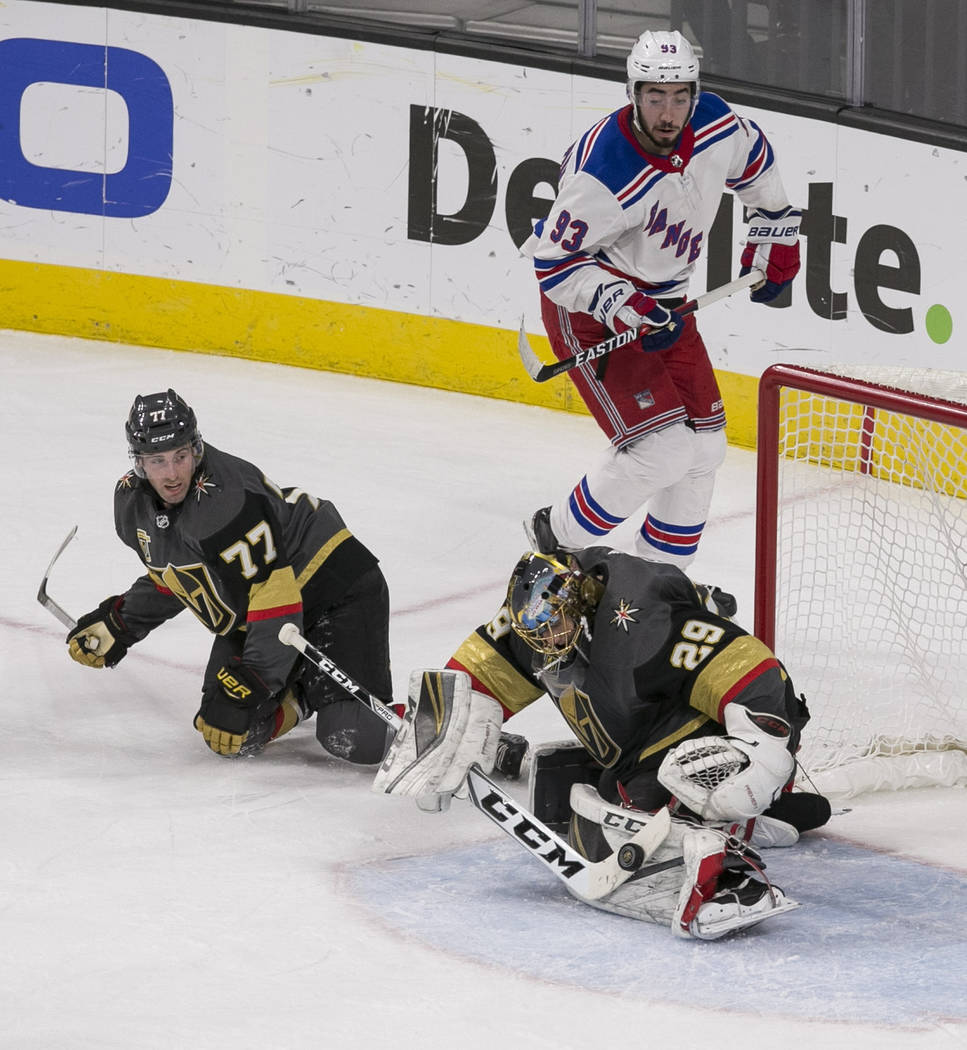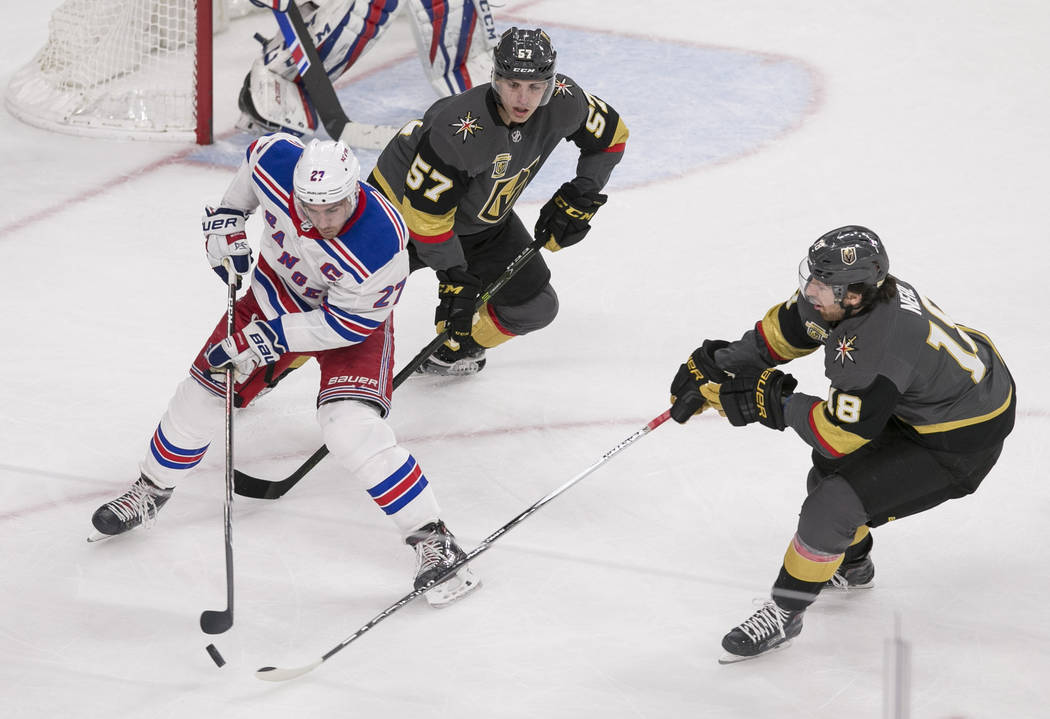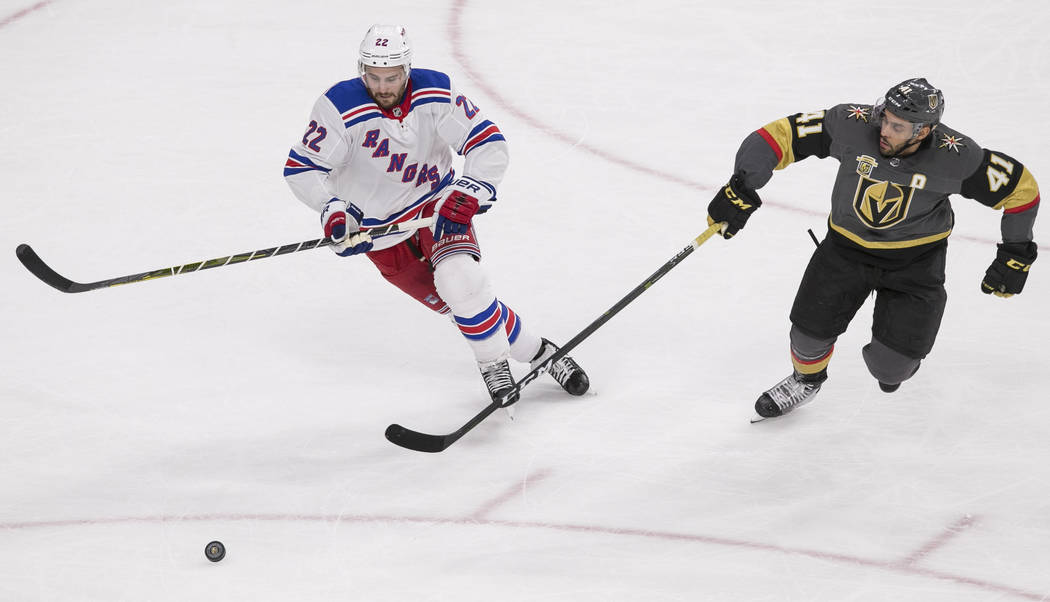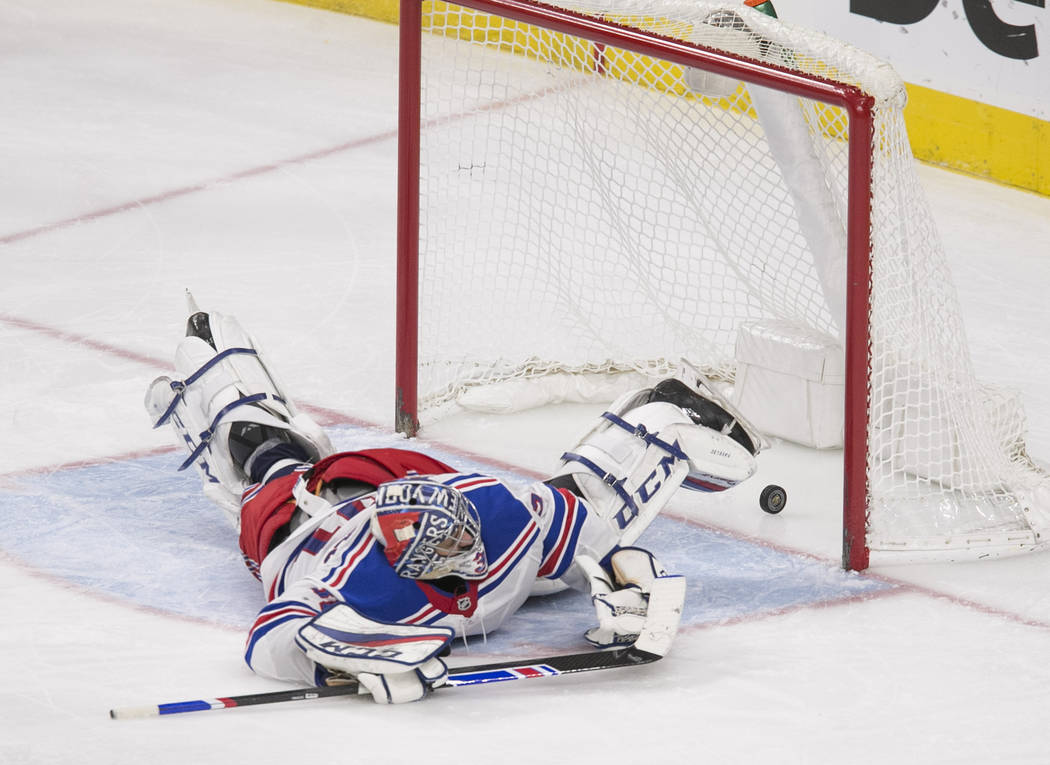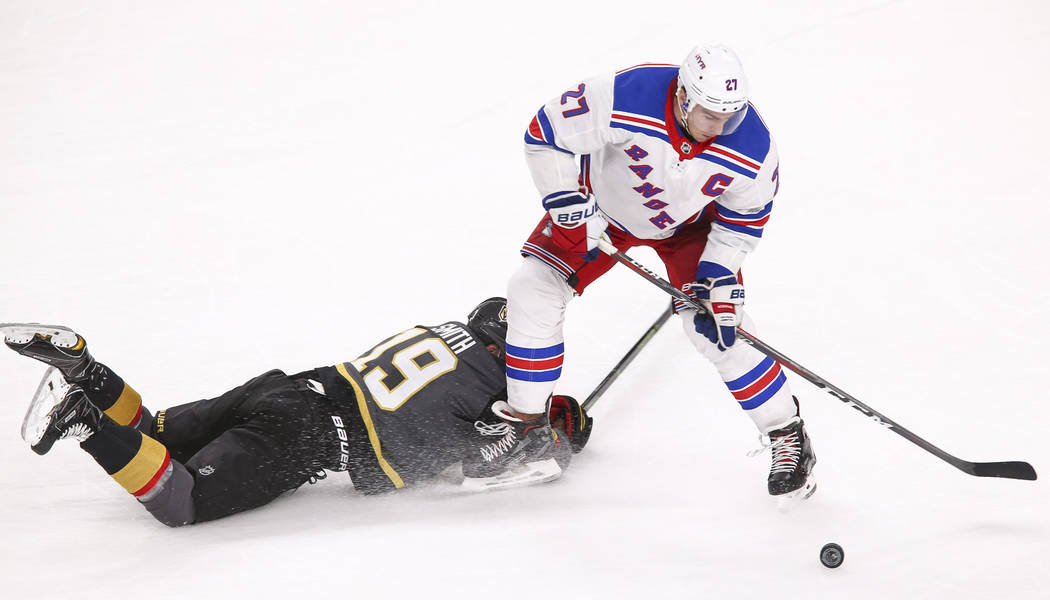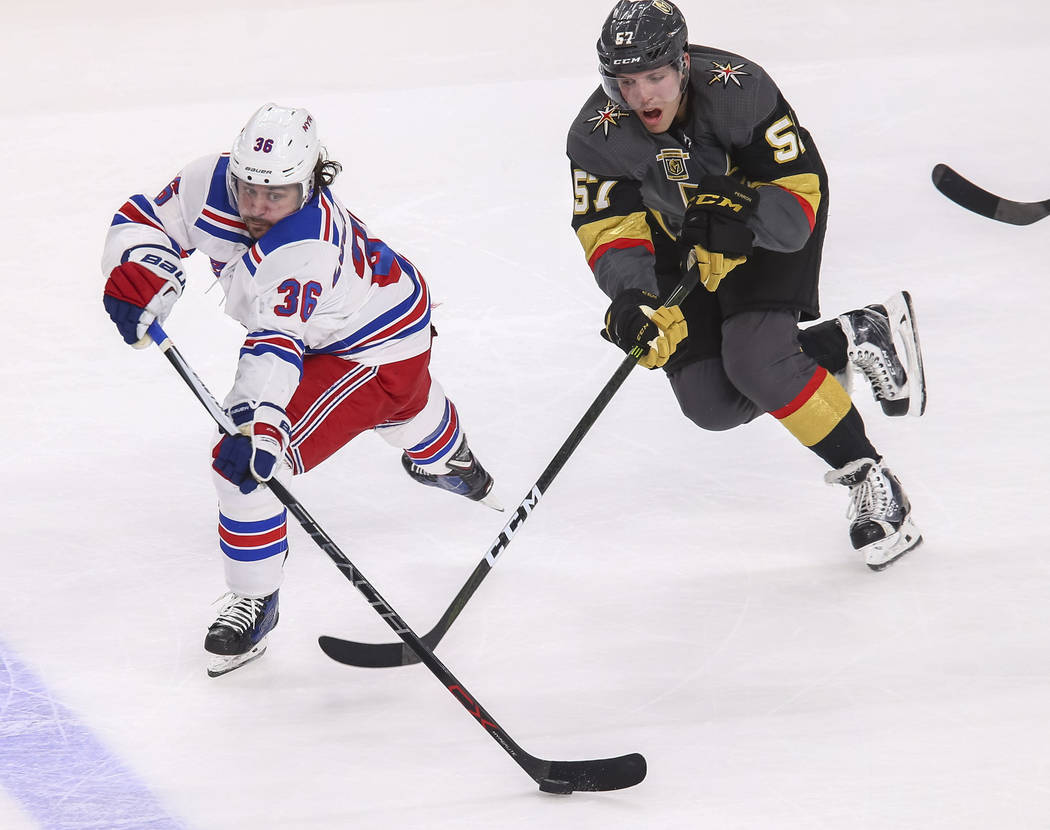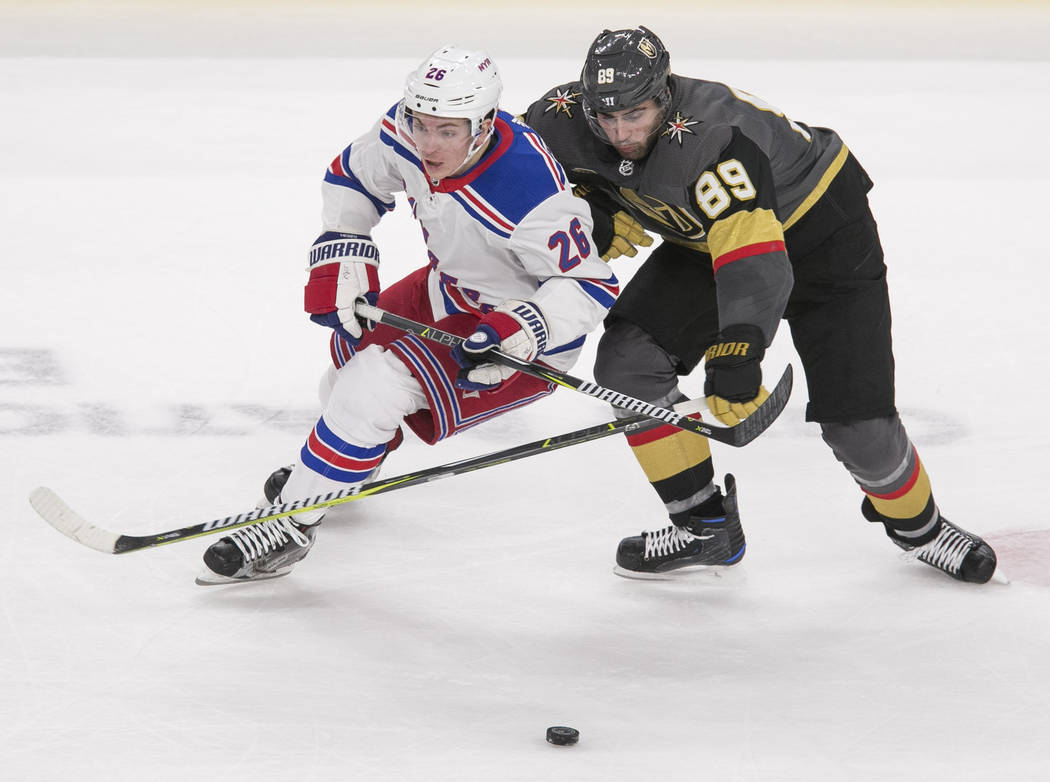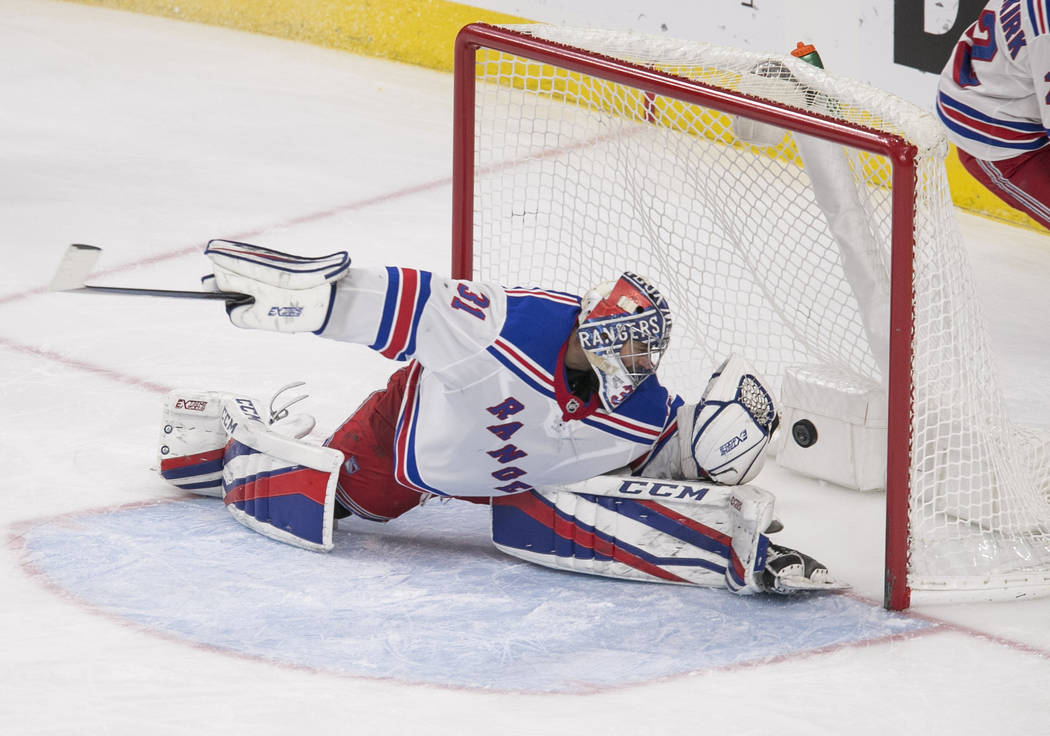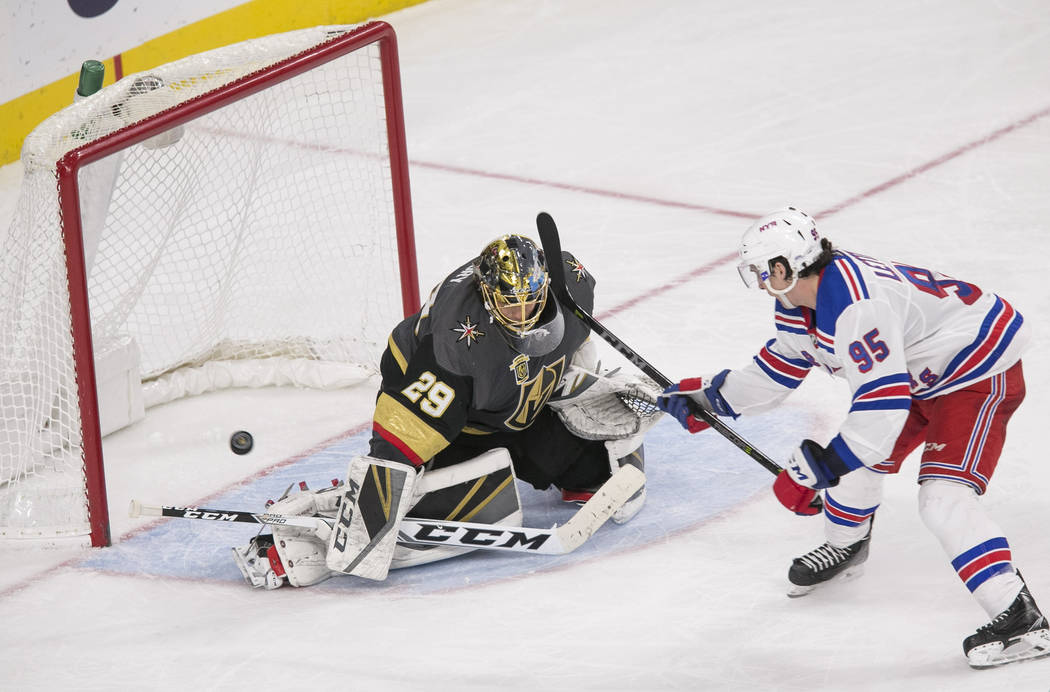 It's almost a shame the Golden Knights don't get to play for the next five days, given their success over the past five weeks.
The Knights closed out the first half of their inaugural NHL season in historic fashion, defeating the New York Rangers 2-1 Sunday at T-Mobile Arena to improve to 29-10-2, the best record by an expansion team over the first half of play.
With 60 points, the Knights not only lead the Pacific Division by seven points over second-place Los Angeles, they have the top record in the Western Conference. Only Tampa Bay (30-9-3) has a better record than Gerard Gallant's team.
"Pretty amazing," Gallant said in assessing his team's first half. "They've played good hockey from opening night. They've beaten some good teams and played consistently good hockey."
William Karlsson broke a 1-1 tie 8:58 into the third period for his 22nd goal, and he did it in typical Karlsson fashion, one-timing a cross-ice pass from Reilly Smith after Jonathan Marchessault headmanned the puck up to Smith along the left side.
"Our line really works well together," Karlsson said. "We're always looking for each other, and Marchessault and Smith made great passes to get me the puck. They're great guys to play with."
The Rangers, who enjoyed plenty of support from the sellout crowd of 18,234, the largest attendance of the season, took a 1-0 lead when Mika Zibanejad wristed a shot past Marc-Andre Fleury 13:05 into the game. But the Knights pulled even at 17:23 when the Rangers turned over the puck in their own end and James Neal pounced on it and beat Ondrej Pavelec for his 18th goal.
Fleury came up with several big saves to keep the Knights in front as the Rangers pressured over the final nine minutes. He finished with 28 saves, including stops on David Desharnais, Zibanejad and Mats Zuccarello in the final two minutes as the Rangers pulled Pavelec for an extra skater.
"It was a great game," Fleury said. "You always expect a tough game from New York. They were coming at us pretty good after we took the momentum from them in the second period. But the guys did a good job in front of me."
Pavelec, who stopped 32 shots, said the effort by the Rangers was there.
"It's tough," he said. "We lost the game that we wanted to win before the break, but we battled. We battled hard.
"I think we played a good third period and we had some good chances and Flower played an amazing game. He made some good saves for them."
Neal said while momentum is nice, rest is better, especially when there's so much hockey still to be played.
"It's good to rest, heal up and get away for a few days," said Neal, who took a puck to his right wrist off the stick of teammate Brayden McNabb shortly after his goal but was able to finish the game.
Gallant, who along with his staff as well as the trainers and equipment managers will have the bye week off, too, said it's a good thing. Never mind the Knights have lost just once since Dec. 3, going 13-1-1 in that stretch.
"We're ready for a week off," Gallant said. "The guys are looking forward to it. They competed and battled hard. We just need to get away from hockey for a while and get ready to go back to work Friday and prepare for Saturday's game (vs. Edmonton)."
Contact Steve Carp at scarp@reviewjournal.com or 702-387-2913. Follow @stevecarprj on Twitter.
Three takeaways
1. Goalie duel. Marc-Andre Fleury and Ondrej Pavelec were tremendous, combining for 60 saves, Fleury with 28. They prevented this game from being a much higher-scoring affair.
2. Marchessault mashes. Jonathan Marchessault not only can skate, pass and shoot, he can also hit. He rubbed out Rangers defenseman Marc Staal into the boards during the second period for one of the best hits by a Knights player this season.
3. Welcome back Brad. Brad Hunt had missed the 11 games as a healthy scratch. But with Luca Sbisa and Jon Merrill injured, Hunt returned for the first time since Dec. 9. He played 15:30 over 22 shifts with a pair of takeaways and settled down after a rough start.