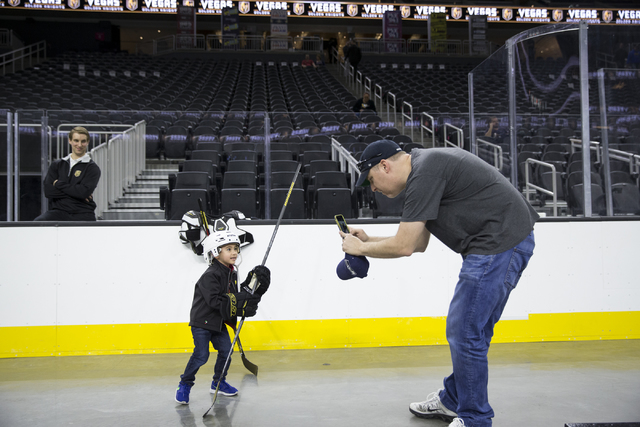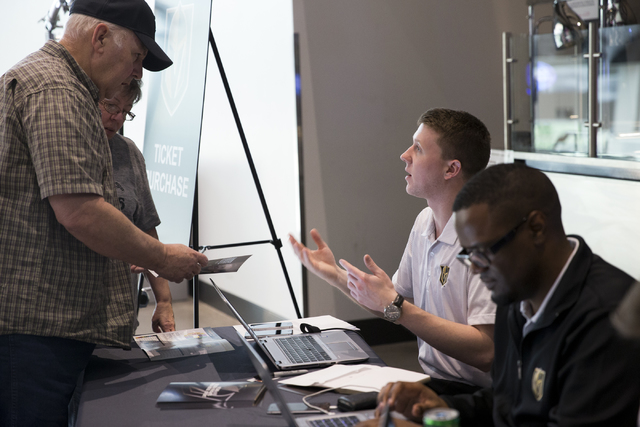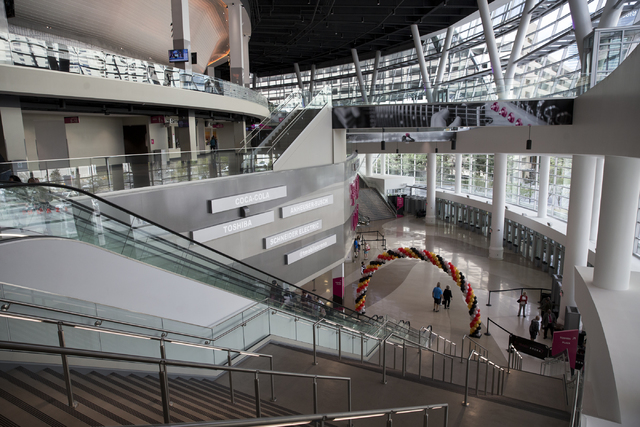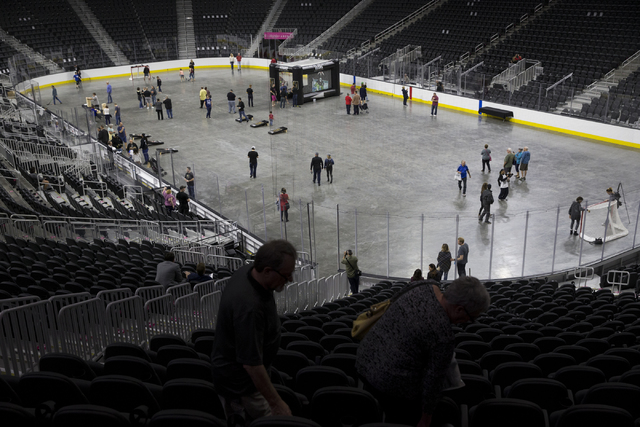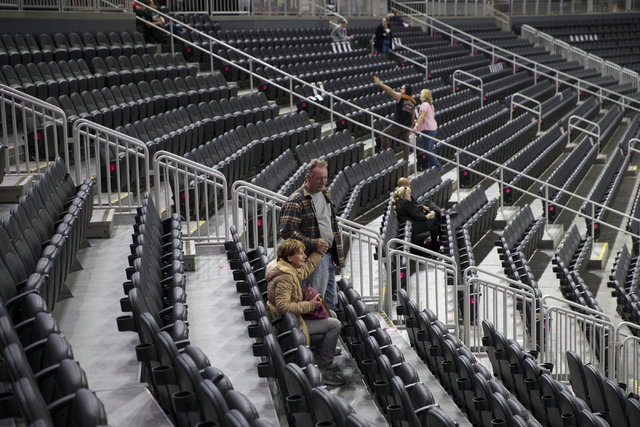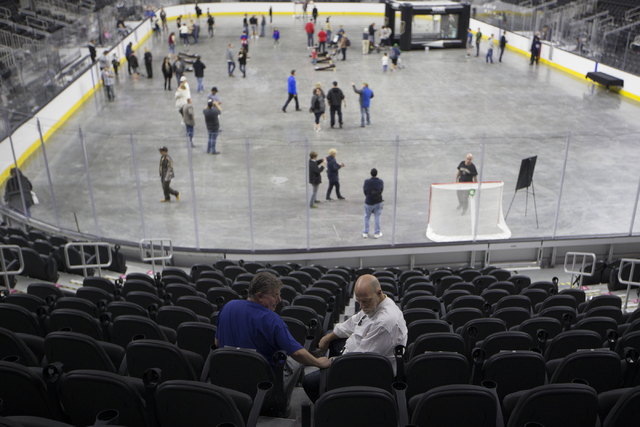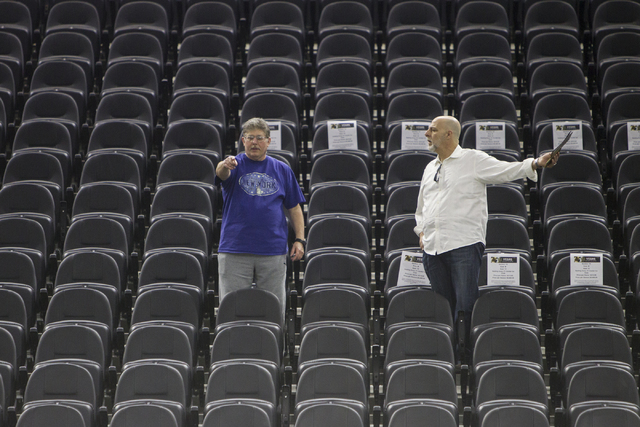 They came. They looked. They sat.
The Golden Knights had ticket inventory they were looking to move. So on Tuesday, they invited the public to T-Mobile Arena for a 24-hour open house to increase their full-season ticket sales from 13,300 to closer to 14,000. The team also was pushing season plans of 11 and 22 games.
"What's exciting is the majority of the attendees are new fans, not our early season-ticket holders," Knights vice president Nehme E. Abouzeid said. "We had a lot of people pushing strollers when we opened at 8 a.m."
Martin and Fran Seitz of Las Vegas were among those who signed up for full season tickets. They had been longtime season-ticket holders of the Rangers when they lived in New York, and now that they live in Las Vegas, the retired couple decided to join the Knights' fold.
"I wanted to do it earlier, but he didn't want to," Fran Seitz said. "We love hockey. We went to the Thunder and the Wranglers games. I told him we'd be stupid if we didn't buy season tickets for the NHL."
And with that, Martin Seitz rang the gong, symbolizing another sale.
Not far behind the Seitzes was Henderson resident Tony Locorriere, who was also a transplanted New Yorker and grew up in Queens rooting for the Islanders. He also opted for full season tickets.
"I was originally going to get a partial season ticket, but I knew if I did that, I would probably regret it," Locorriere said. "I wanted to make sure I would be here for opening night because that's going to be really special.
"It's great for Vegas to finally have its own pro sports team. We've been waiting a long time for this."
While credit cards were being swiped, kids were on the arena floor playing ball hockey, or sitting on the team benches or in the penalty boxes. There was a steady flow of traffic, and the few full season tickets that remained were being purchased.
Mike LaFond of Las Vegas had been vacillating about whether to go for it. At first, he was leaning toward an 11-game package. Then he wanted to be at opening night. Suddenly, 11 games became 41.
"I had originally put my money in with a few guys on season tickets, but then they pulled out," LaFond said. "I've lived here 30 years, and this is the most exciting thing to happen to Vegas in a long time."
And with that, he was off to pay his money and bang the gong.
Contact Steve Carp at scarp@reviewjournal.com or 702-387-2913. Follow @stevecarprj on Twitter.
Want to keep up with all the Vegas Golden Knights updates? Follow our Twitter: @HockeyinVegas