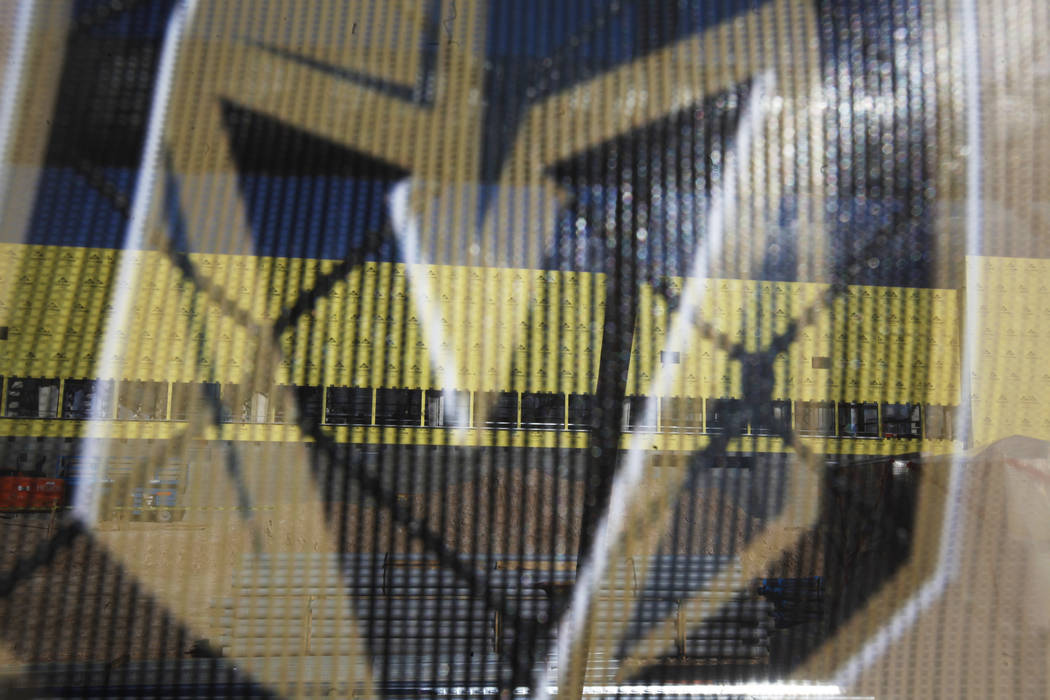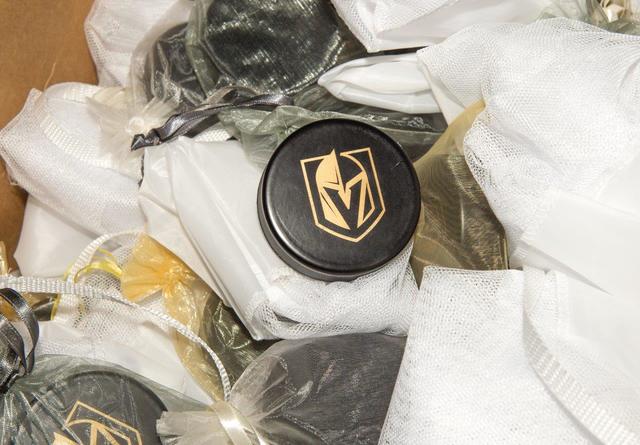 If you're one of the Golden Knights' 14,000 season-ticket holders, you probably have received an email from the team regarding your free team jersey.
One of the perks for signing up early for season seats was the free jersey. The plan is to have the jerseys ready for distribution before opening night in October.
But if you don't have such a perk, when can you expect to buy a Golden Knights jersey? Team president Kerry Bubolz said it might not be until August.
"That's what I've been told," he said. "We're waiting on the NHL to let us know."
The NHL has a new sportswear partner in Adidas, and all 31 teams have to be produced.
If that's the case, what will be presented to the players selected in the expansion draft on June 21? And what about those selected at the entry draft on June 23-24? The NHL's tradition is to have the player pull on a team sweater and pose for pictures.
Perhaps Adidas will produce a limited number of Golden Knights jerseys to be used for those purposes. Bubolz said the team is working with the league and Adidas toward that end.
Bubolz said once the unveil date for the jerseys is announced by the league, the team will begin taking preorders online.
Final mock draft
The team's hockey operations staff will gather Monday in Las Vegas for meetings and to conduct its final mock expansion draft.
The staff also will go through scenarios with the entry draft now that it knows its slot. The Golden Knights will pick sixth in the first round and third in rounds two through seven.
"We've become comfortable with the process," general manager George McPhee said of the mock exercises. "But we want to make sure we're as prepared as possible for both the expansion draft and the entry draft."
Sticks for Kids
A series of street hockey clinics will take place for kids ages 5 to 15 beginning May 20 at Paradise Park.
The other dates are May 21 at Desert Breeze Park and June 3 at Anthem Hills Park. All participants will receive a free street hockey stick and instruction on passing, shooting and stick handling by members of the Golden Knights' staff.
Participation is free, but preregistration is encouraged, as space is limited. To preregister, go to dealersnhl.formstack.com/forms/vegas_sticks_and_kids.
New PR hire
Sage Sammons, who has spent the past five years working as an assistant sports information director at UNLV, has been hired by the Golden Knights as director of communications.
Sammons, 28, will report to Eric Tosi, the team's vice president for media relations.
At UNLV, Sammons handled media relations for baseball, helped with football, men's basketball and women's golf.
Contact Steve Carp at scarp@reviewjournal.com or 702-387-2913. Follow @stevecarprj on Twitter.