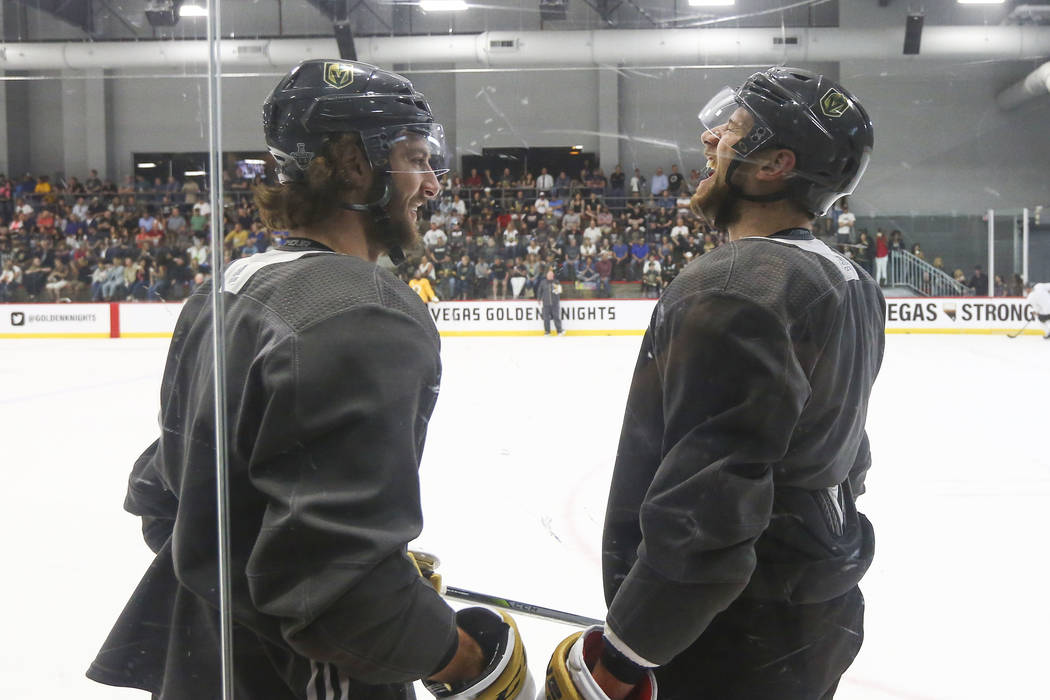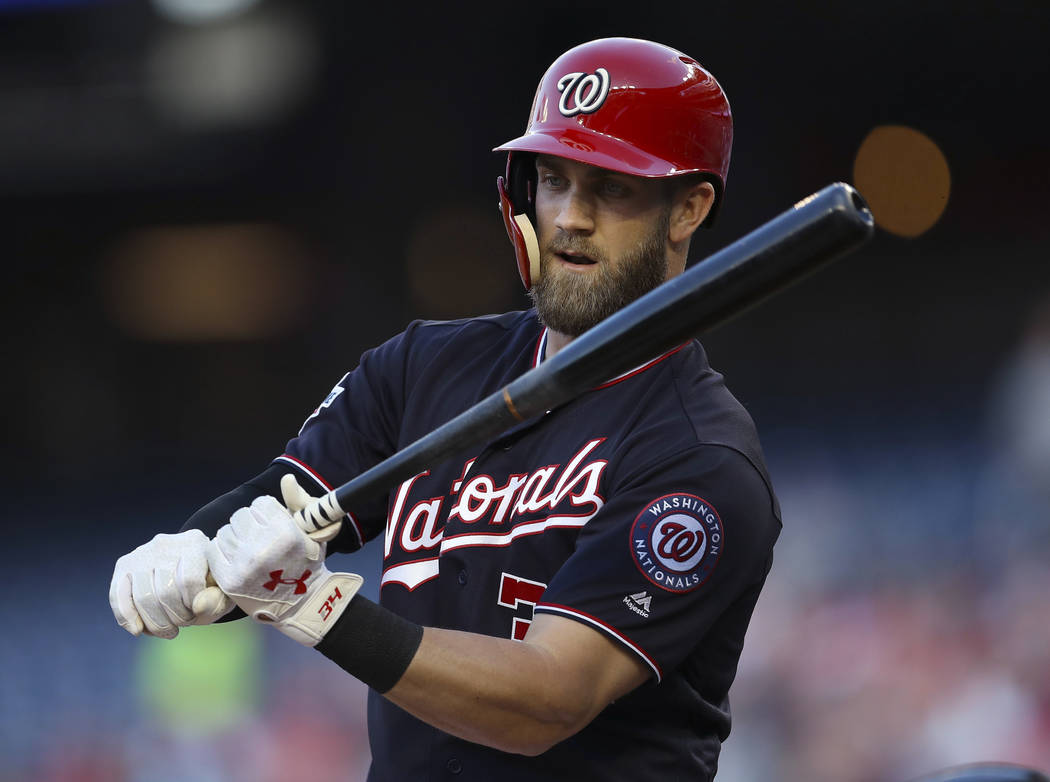 WASHINGTON — Golden Knights fever is sweeping through Nevada and into the national spotlight as celebrities and lawmakers with ties to Las Vegas boldly display their loyalty to the long-odds team that keeps advancing in the Stanley Cup playoffs.
Although he is 2,000 miles away from his desert haunts, Washington Nationals slugger Bryce Harper has become an unofficial cheerleader for the Golden Knights, who face the Winnipeg Jets at 4 p.m. Saturday in Game 1 of the Western Conference Final.
Harper, a Las Vegas native, is also cheering on the Washington Capitals, who are playing the Tampa Bay Lightning in the Eastern Conference Final.
"Can you imagine a @GoldenKnights vs. @Capitals Stanley Cup?" Harper asked on Twitter. "Epic."
Could you imagine a @GoldenKnights vs. @Capitals Stanley Cup?🙌🏻 #Epic

— Bryce Harper (@Bharper3407) May 1, 2018
There is no shortage of love for the Golden Knights on Capitol Hill, either.
Staffers with Silver State ties in congressional offices and at federal agencies are watching the newly minted hockey team as it continues to shock and awe its way through the playoffs.
Make no mistake, Washington is a Capitals town, but the Nevada State Society and alumni of the University of Nevada, Reno have held Golden Knights watch parties around the DMV, which is Beltway slang for District of Columbia, Maryland and Virginia.
Although the Golden Knights have been in Las Vegas for just a year, they have already become a part of the civic fabric, something cited by Sen. Catherine Cortez Masto, D-Nev., who is cheering them on in the playoffs.
Cortez Masto grew up following a local Las Vegas hockey team called the Outlaws, but her support of the Golden Knights goes beyond a love for hockey.
"After Oct. 1, the horrific shooting, there was an outcry in the community to come together and support one another, and that included the Golden Knights," she said.
"It was pretty incredible, their compassion and their outreach in the community to show they're there to provide support," Cortez Masto said.
Sen. Dean Heller, R-Nev., said the Golden Knights have "brought the city together."
There are Golden Knights and Las Vegas Raiders banners hanging in the window at Heller's office in the Hart Senate Office Building.
Heller credited the Golden Knights for re-creating an atmosphere that the city experienced when the UNLV men's basketball team was an annual force in the NCAA Tournament decades ago.
Likewise, the Golden Knights' success is bringing fans out of the woodwork, Heller said.
"It's Las Vegas," he said. "They love a winning team."
Contact Gary Martin at gmartin@reviewjournal.com or 202-662-7390. Follow @garymartindc on Twitter.