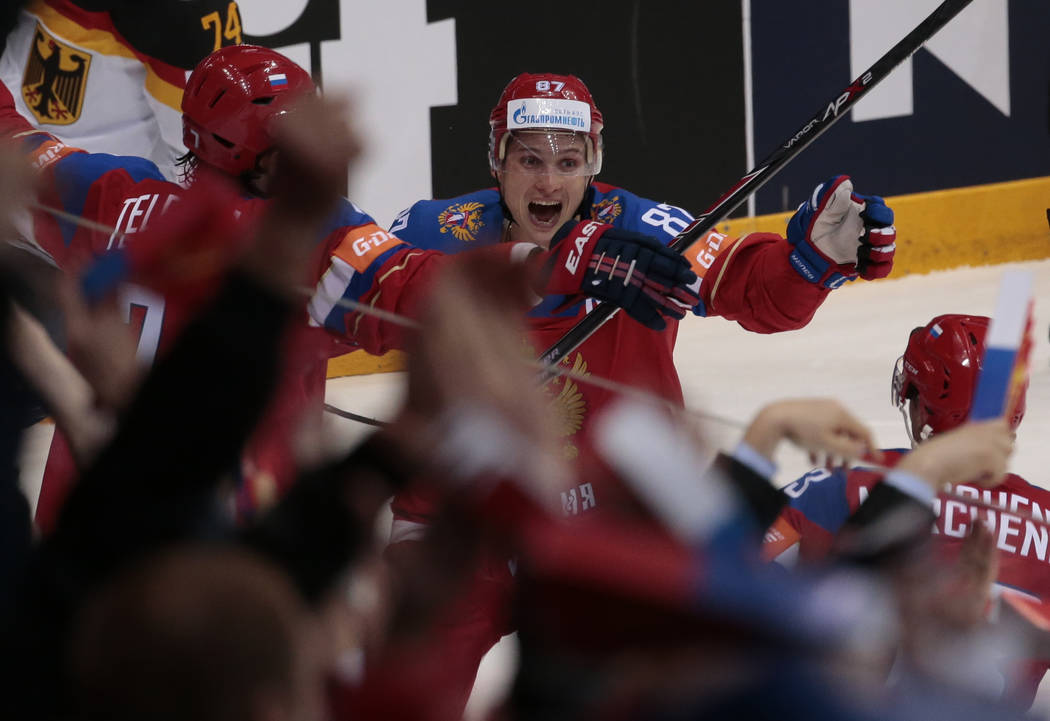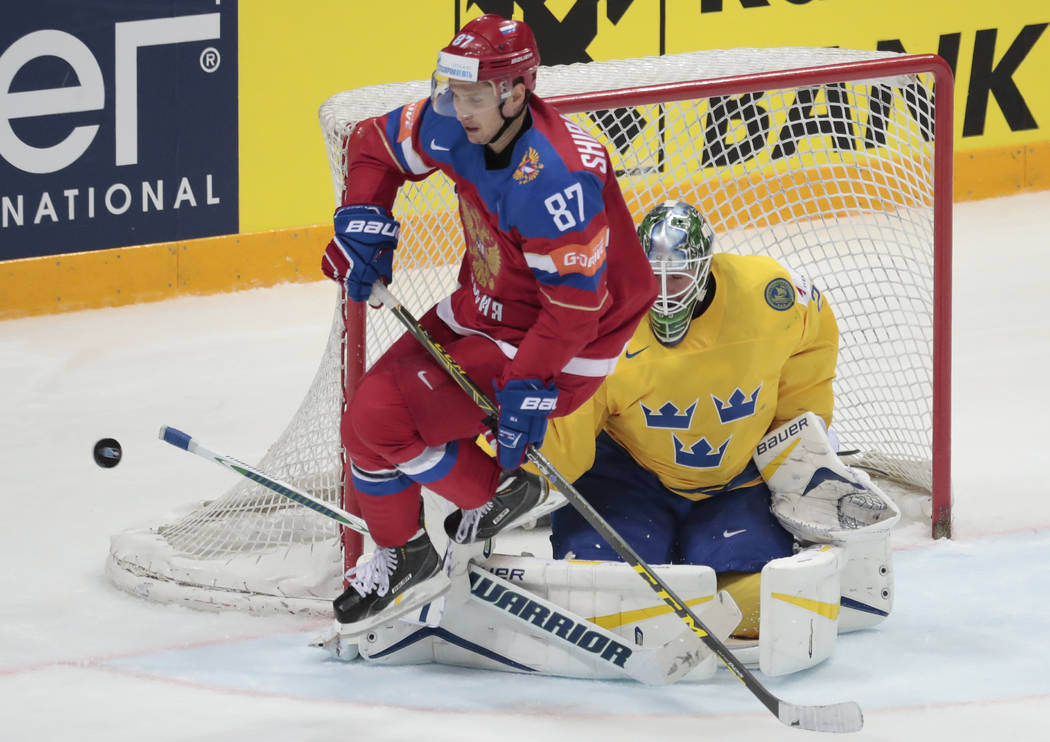 It's a long way from St. Petersburg, Russia, to Las Vegas. But Vadim Shipachyov's decision to sign with the Golden Knights as a free agent might open the door for others to follow.
The 30-year-old center signed a two-year, $9 million deal with the Knights on Thursday. General manager George McPhee said Shipachyov's signing could make it easier for other players to consider playing in Las Vegas.
"I think it could have that effect," he said Friday on a conference call. "I hadn't thought of it when we signed him. But it could lead the way for other free agents."
One possibility could be Evgeni Dadonov, who played on the same line with Shipachyov at SKA St. Petersburg. McPhee didn't discount the possibility, but said he didn't know if the 28-year-old Dadonov is interested in coming to the NHL.
"We've had conversations with him," McPhee said of Dadonov, who had 66 points in 53 games this season for the Kontinental Hockey League champions. "But I don't know if he's willing to come over and sign with us or another NHL team.
"We also have a lot to do with the upcoming expansion draft before we go after another big contract."
Regardless of who comes over, McPhee said the team will have a player services manager who will act like a concierge to help the players and their families acclimate to the U.S. — and Las Vegas in particular. That includes the 30 players who will be selected in the NHL Expansion Draft on June 21 and the team's picks in the NHL Entry Draft on June 23 and 24.
"Our player services manager will help with things like relocation, finding homes for our players to live, schools, churches, things like that," McPhee said. "We'll have a relocation package for our players and their families, and we'll have a person work with them."
While McPhee can promise Shipachyov great weather, a state-of-the-art arena and no state income taxes, he can't promise minutes.
"I've never promised any player that he'd start or how much he would play," McPhee said. "You have to earn your minutes."
But McPhee is confident that Shipachyov, who had 26 goals, 50 assists and 76 points for St. Petersburg this season, will have no trouble earning his ice time.
"We see him as a top-six forward and someone who will help us on the power play," McPhee said.
Shipachyov was not on Friday's media call because he is playing for Russia in the IIHF World Championships in Cologne, Germany. Russia defeated Sweden 2-1 in a shootout Friday in the first game for both teams. It probably will be his last international competition for a while, as McPhee expects Shipachyov to be with the Golden Knights during the Winter Olympics in February.
"He has signed an NHL contract, and that means all 82 games and all preseason and playoff games," McPhee said. "We never even discussed the Olympics in our negotiations.
"This is a player who is ready to play in the NHL. It's time for him to play in this league, and we're excited he'll be playing for us."
Follow all of our Golden Knights coverage online at reviewjournal.com/GoldenKnights and @HockeyInVegas on Twitter.
Contact Steve Carp at scarp@reviewjournal.com or 702-387-2913. Follow @stevecarprj on Twitter.