Golden Knights' Gerard Gallant never strays from coaching style
Updated May 25, 2018 - 7:50 pm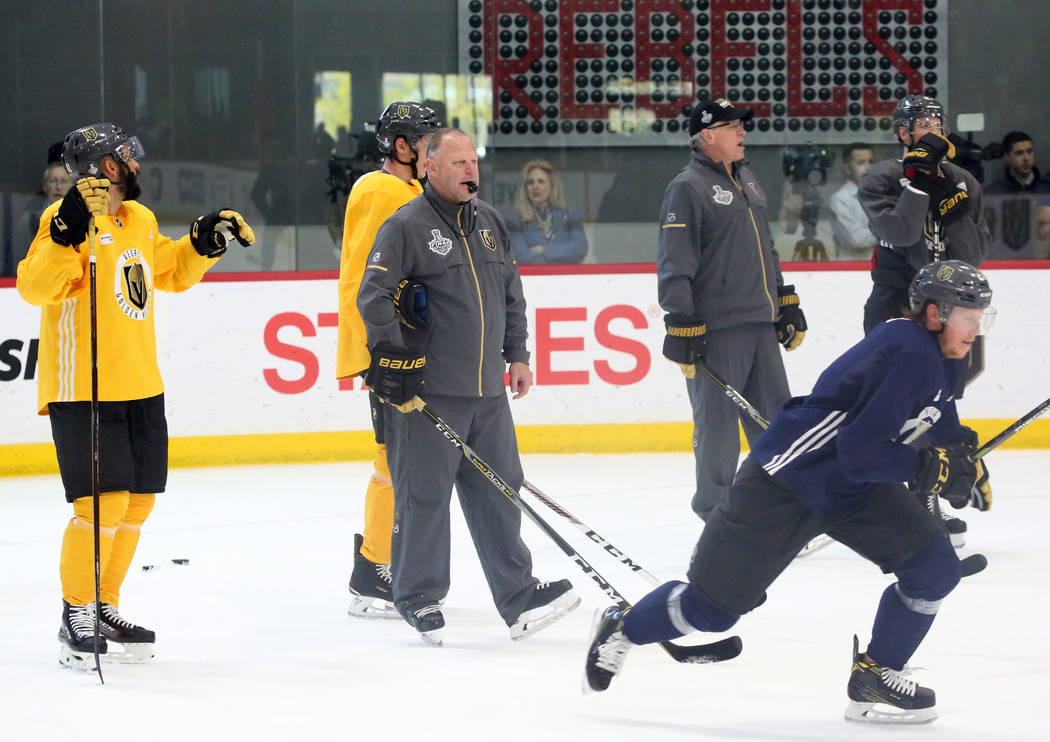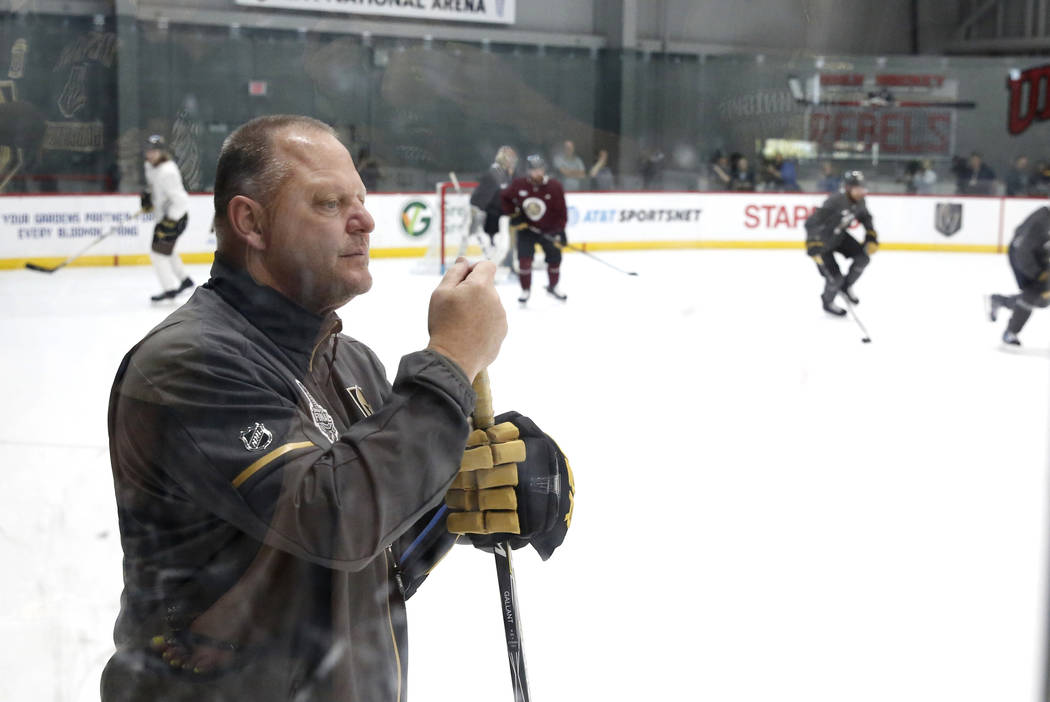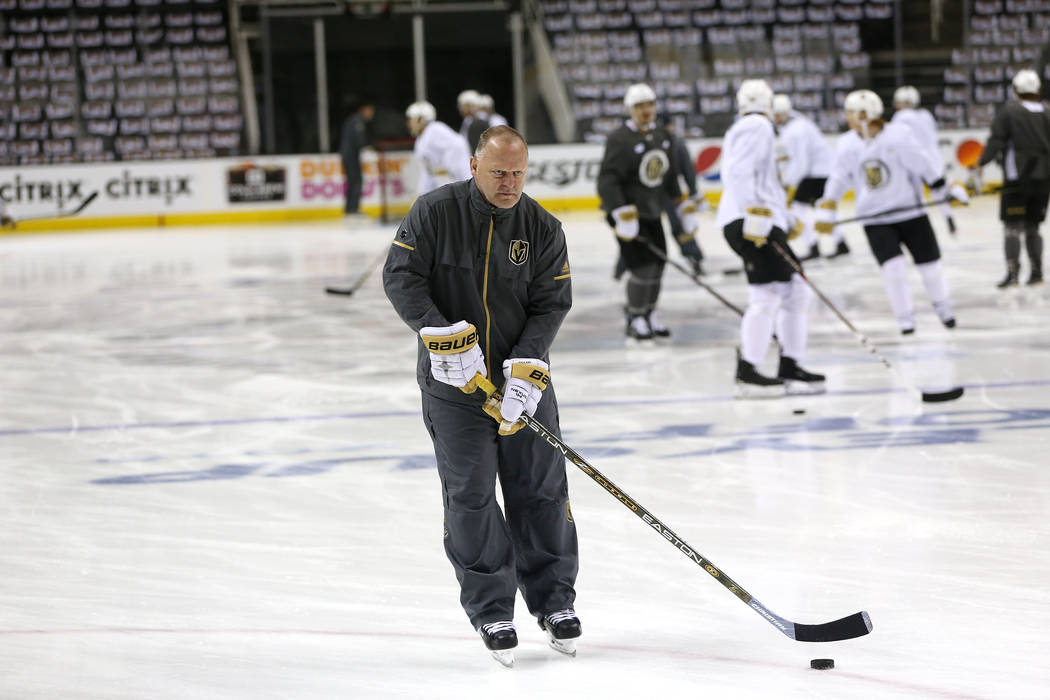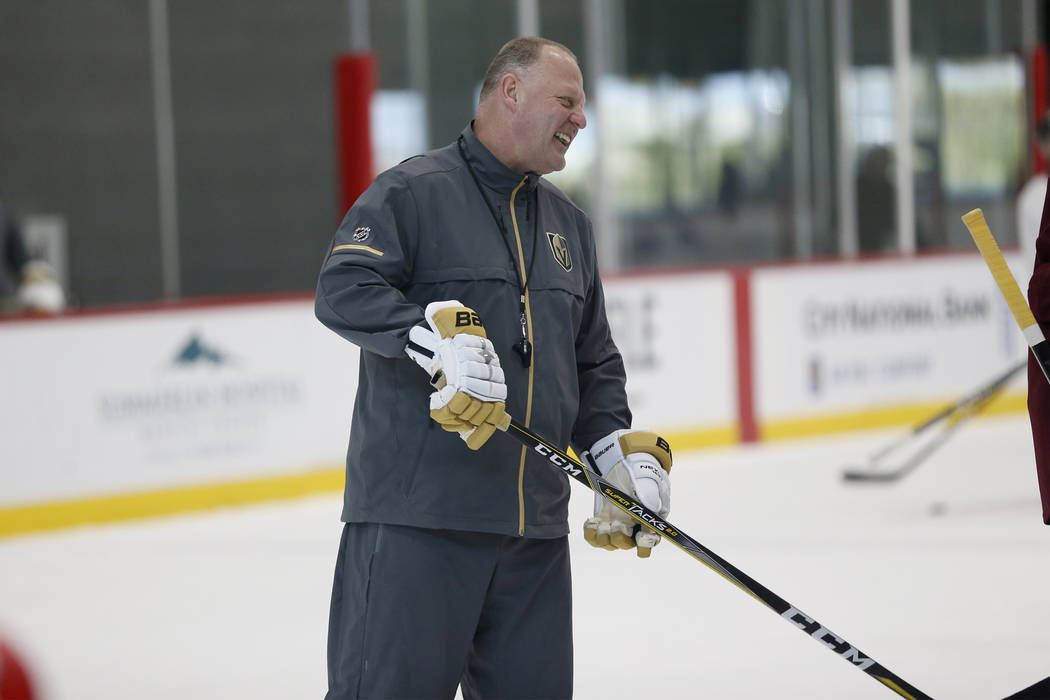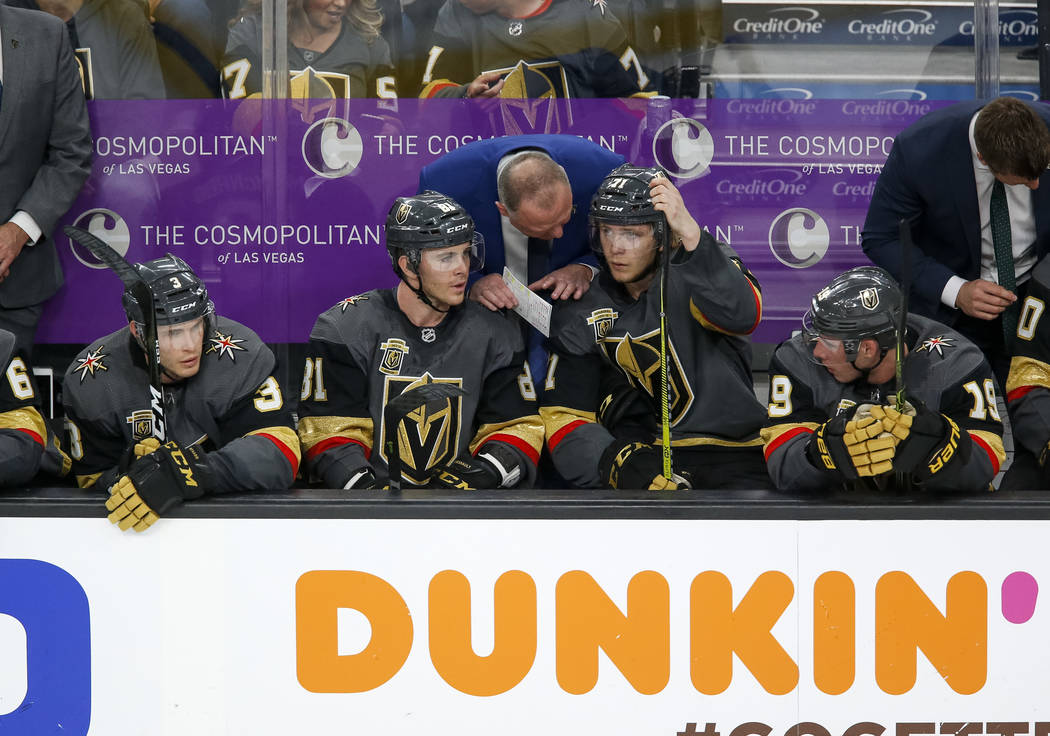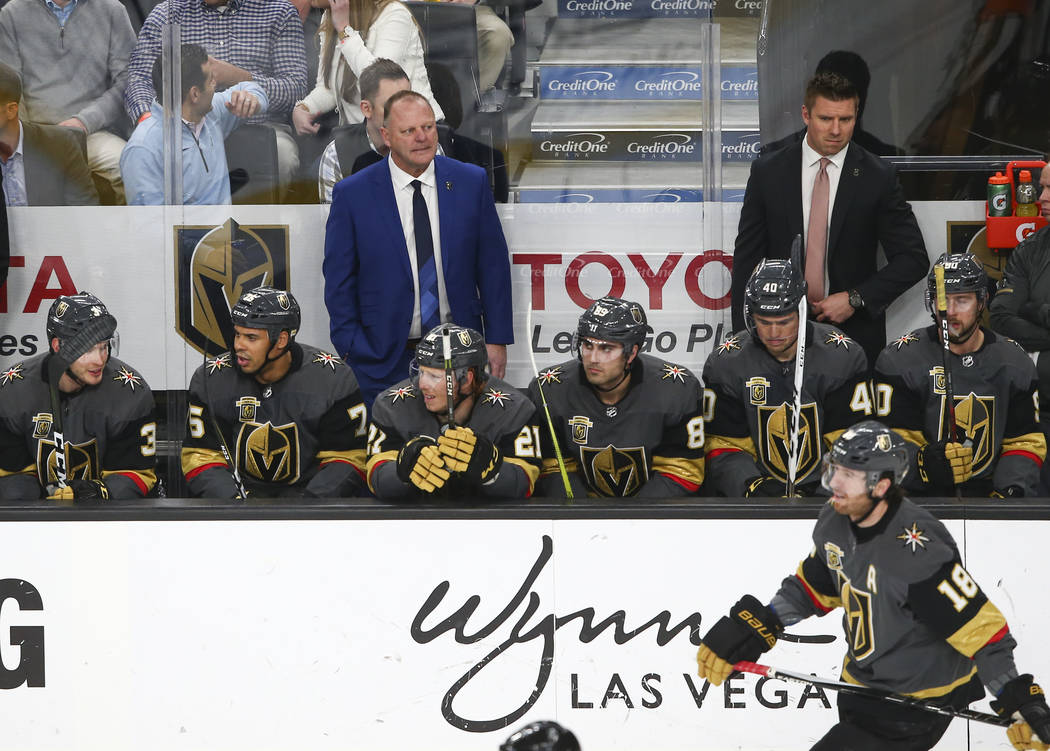 Gerard Gallant told a story about how strangers insist on picking up the tab for his breakfast at a local establishment.
"You go for breakfast and somebody wants to buy you breakfast all the time," Gallant said. "I told people the other day, I said, 'If I keep coming here and you're going to pay for my breakfast, I'm not coming back.'"
It speaks volumes to the humility and character of the Golden Knights' coach. Gallant, who most likely will win the Jack Adams Award as the NHL's coach of the year, isn't looking to cash in on his team's success. He remains grounded as his team plays for the Stanley Cup against the Washington Capitals beginning Monday at T-Mobile Arena.
A reporter asked Gallant earlier in the playoffs if he had any endorsement deals in the works. Gallant laughed.
"No," he said. "But if someone wants to give me a Coke Zero deal, I'm listening," he added with a laugh.
It's Gallant's drink of choice, and he can laugh about it. But beneath the lighthearted banter and self-deprecation burns a deep-seeded desire to win.
Gallant, 54, is really no different from his players. He's also a Golden Misfit, having been fired by the Florida Panthers in November 2016 after a loss at Carolina. The now-famous photo of Gallant and assistant coach Mike Kelly getting into a taxi outside PNC Arena after being fired has recently found itself back in circulation as national reporters tell Gallant's story.
Knights general manager George McPhee hired Gallant in April 2017, and he has coached the Knights the same way he has coached every step of his career. Be fair to everyone. Demand they come to the rink ready to work and have fun doing it. You earn your ice time, and it never becomes personal if you don't play.
It's little wonder his players have performed for him the way they have.
"He's honest with everyone," defenseman Luca Sbisa said. "He'll tell you that you suck. He'll tell you that you're great. But he's always fair. He just wants every player to be the best they can be."
Gallant has not been afraid to make changes during the playoffs. When forward David Perron was ready to return to the lineup after a late-season injury, Gallant put him in the lineup and sat Tomas Tatar. But he didn't put Perron back on his regular line with Erik Haula and James Neal. He left Alex Tuch on that line and had Perron play with Cody Eakin and Ryan Carpenter.
Same for Sbisa, who had missed more than a month with a hand injury. When Sbisa was ready to play in the second round, Gallant put him in the lineup, pairing him with Colin Miller and sitting Jon Merrill.
When Will Carrier was injured against San Jose, Gallant used Ryan Reaves in his spot for Game 6, and Reaves played well as the Knights won 3-0 to advance to the Western Conference Final. He kept Reaves on the ice against the Winnipeg Jets, and Reaves delivered the series-clinching goal in Game 5.
Then there was Tomas Nosek, who took a penalty in Game 4 against the Jets that led to a power-play goal. Gallant wasn't thrilled with the call, but he sent Nosek out for his next shift and he scored the go-ahead goal in a 3-2 victory.
Every move seems to have worked. Gallant knows what to expect from a player in a given situation. He put defenseman Nate Schmidt on the ice whenever Winnipeg's Mark Scheifele was over the boards, and while Scheifele scored three goals, Schmidt did a good job containing him.
Gallant has shortened his bench late in games, mixing his lines to get the best units that could protect a lead. These are not hunches. They're calculated moves.
He's also kept practices short all season in an effort to save players' legs. Again, another move that has paid off.
"He's coached the same way," said forward Reilly Smith, who played for Gallant in Florida. "He never changes. He's always the same person, and guys respect that."
Contact Steve Carp at scarp@reviewjournal.com or 702-387-2913. Follow @stevecarprj on Twitter.
Stanley Cup Final
All games at 5 p.m.
Game 1: At Golden Knights, Monday (KSNV-3)
Game 2: At Golden Knights, Wednesday (NBCSN)
Game 3: At Capitals, Saturday (NBCSN)
Game 4: At Capitals, June 4 (KSNV-3)
x-Game 5: At Golden Knights, June 7 (KSNV-3)
x-Game 6: At Capitals, June 10 (KSNV-3)
x-Game 7: At Golden Knights, June 13 (KSNV-3)
x-if necessary