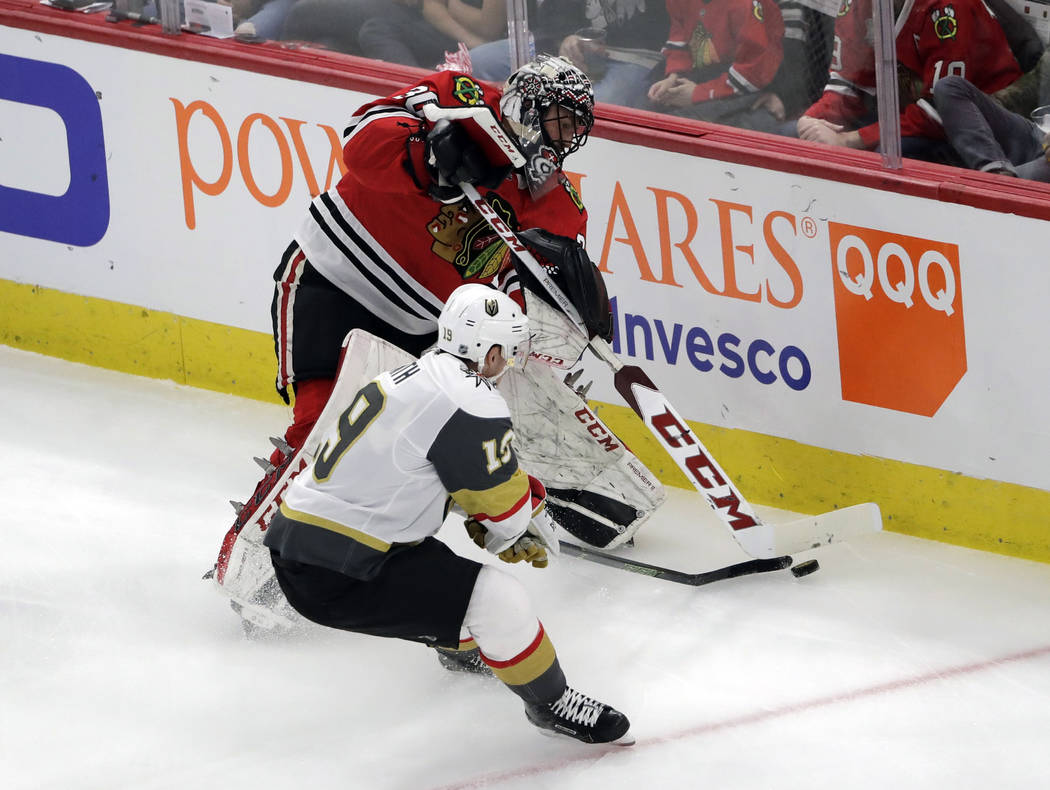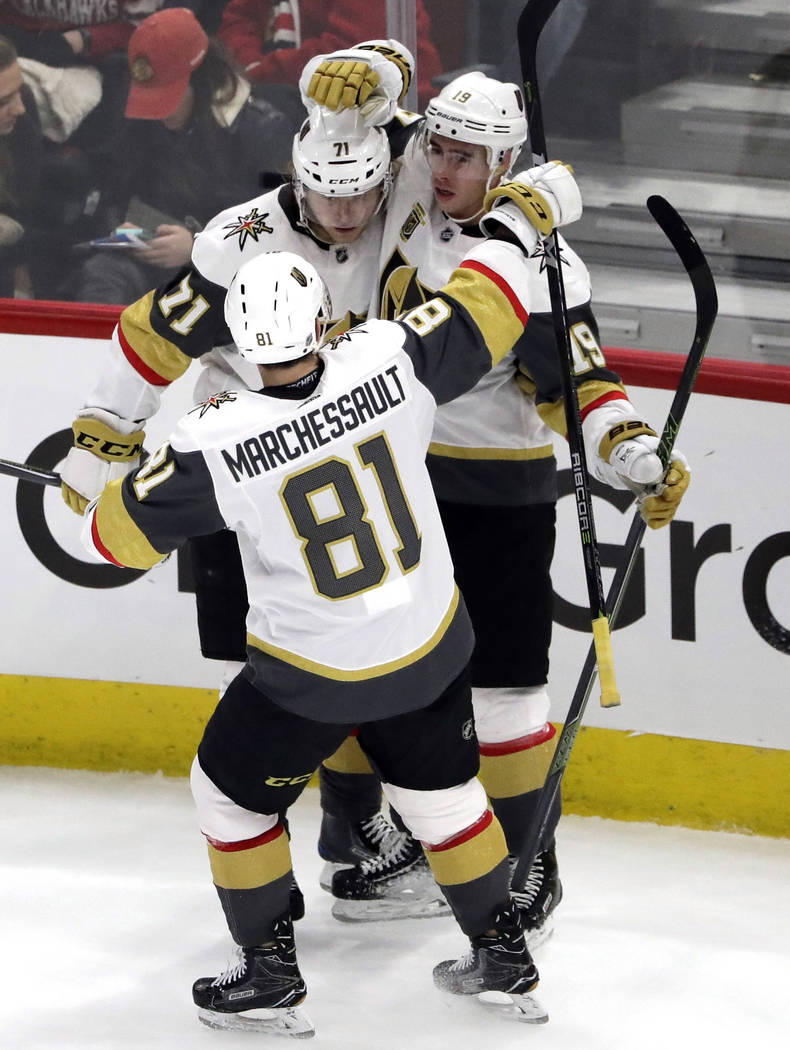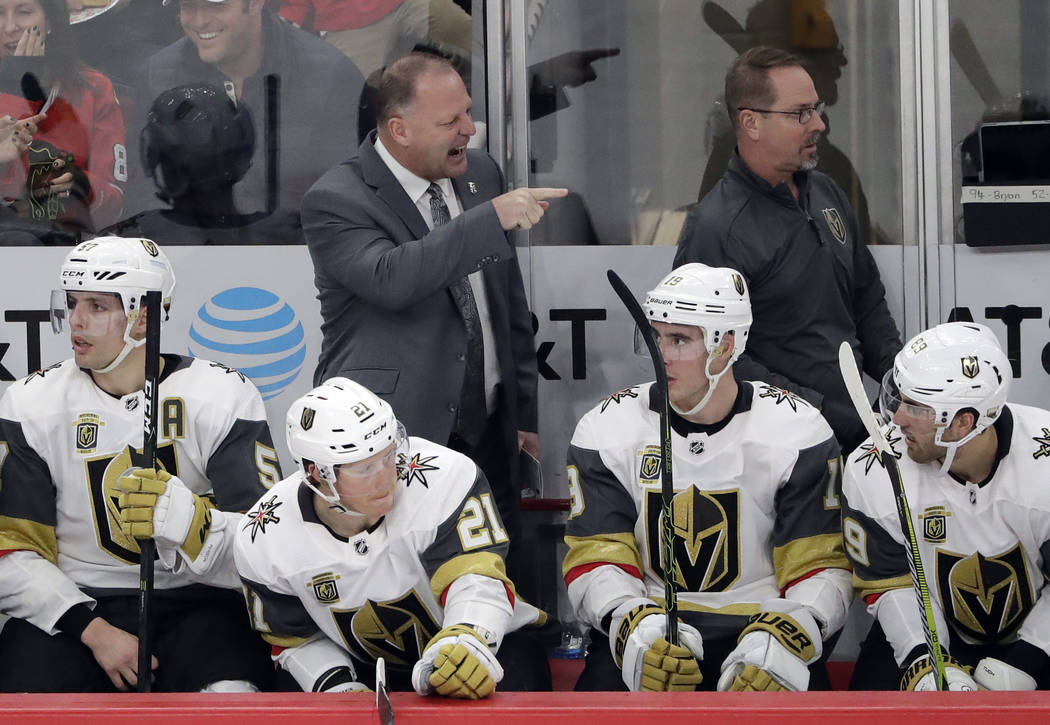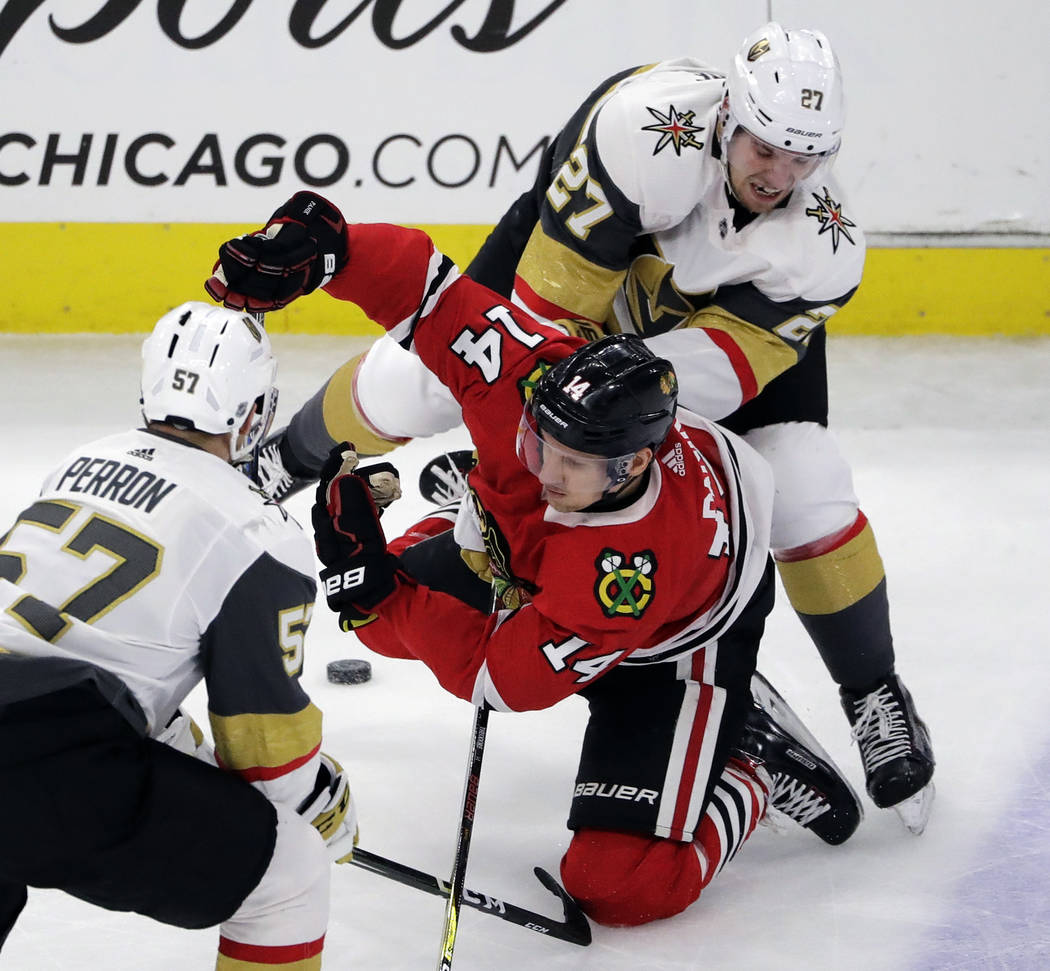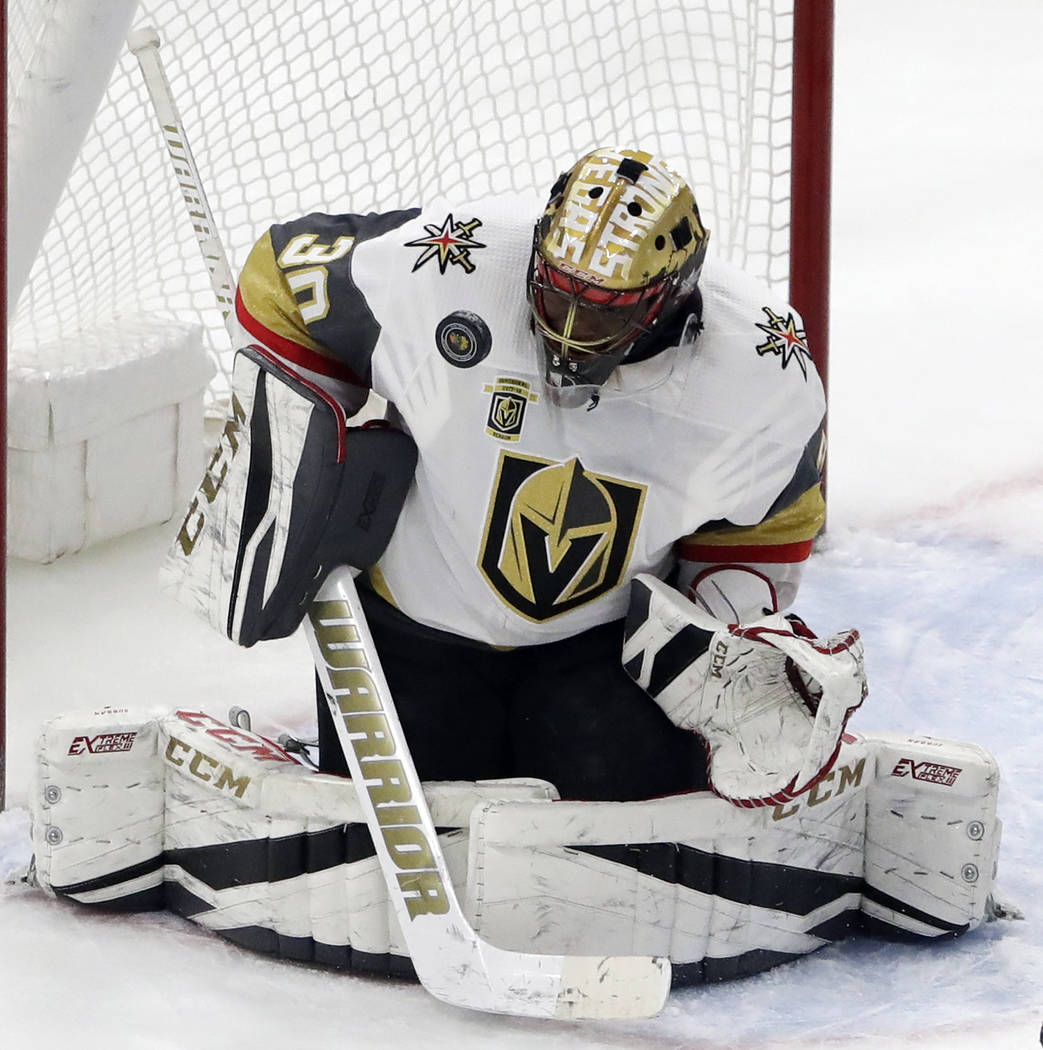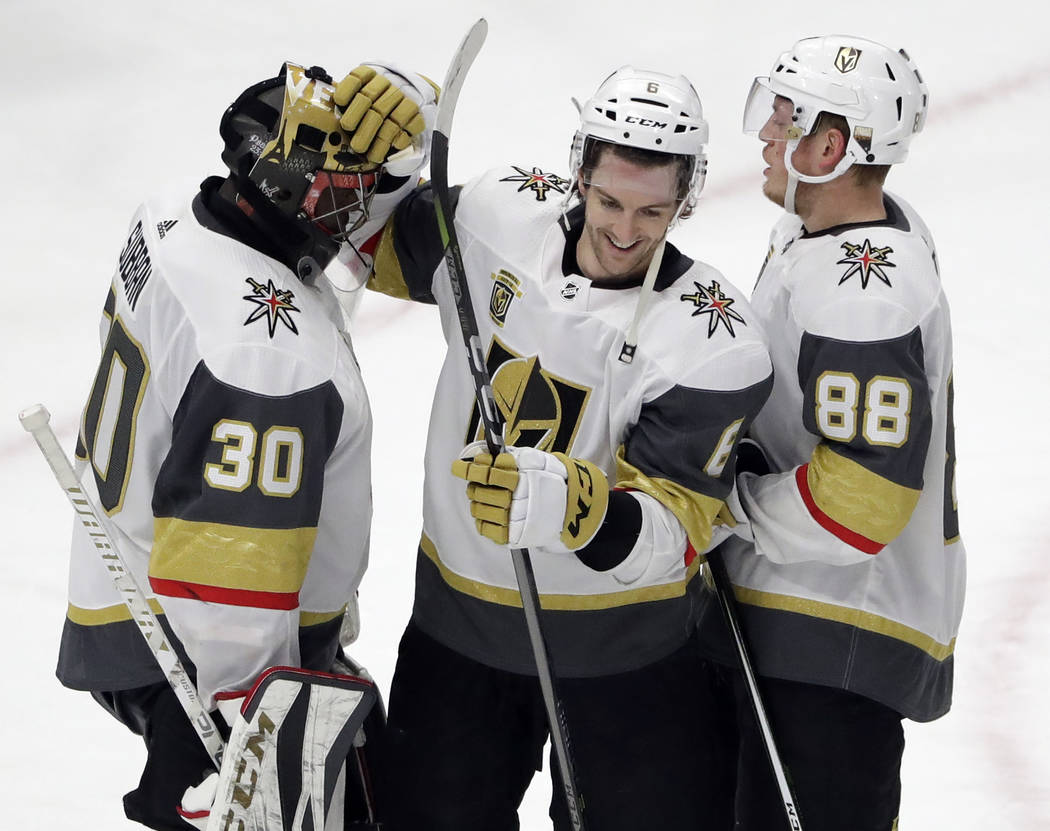 Golden Knights general manager George McPhee will gather his hockey operations staff at City National Arena for five days of meetings beginning Sunday.
It's a chance to get caught up on what everyone has been doing, what the scouts have been seeing in their evaluations, amateur and pro, and determine what to look for going forward.
It also happens to coincide with the team's mandatory bye week.
"The primary objective of the meetings will be to review each organization in the National Hockey League, to go over the reports of the scouts and have discussions about our own team's strengths, weaknesses and needs," assistant general manager Kelly McCrimmon said Friday. "We'll have good discussions about all of that, which will foster questions and lead to answers."
The Knights will have to look at possible changes as the Feb. 26 trade deadline looms. There will be discussions about whether to make a move and what is needed. The team also will look at where things stand with the amateur players they might consider drafting in June.
The problem is, the Knights have no idea where they will draft. They are a playoff team at the moment, and that means they have to broaden the scope of their evaluations.
"Right now, there would have been no change in our focus on the amateur draft," McCrimmon said. "We'll have our midterm meetings. When we have our final meetings in May, we'll know where we're selecting, and we'll obviously have our focus and discussion as to where those picks are.
"But who knows what's going to happen? The work of our amateur staff is the same regardless of where we're at in the standings."
Silver for Brannstrom
Knights defense prospect Erik Brannstrom was a member of Sweden's silver medal squad at the World Junior Championship, which concluded Friday in Buffalo, New York. Canada defeated Sweden 2-1 in the final.
Brannstrom, taken in the first round at No. 15 by the Knights in the NHL Entry Draft, has been playing in a pro league in Sweden this season. In seven games at the World Juniors, the 18-year-old had one goal and three assists, four penalty minutes, 16 shots on goal and was a plus-5.
Contact Steve Carp at scarp@reviewjournal.com or 702-387-2913. Follow @stevecarprj on Twitter.
Game day
Who: Rangers vs. Golden Knights
When: 6:30 p.m. Sunday
Where: T-Mobile Arena
TV: AT&T SportsNet (Cox 313/1313, DirecTV 684, CenturyLink 760/1760, U-verse 757/1757)
Radio: KRLV (98.9 FM, 1340 AM)
Line: None available
Three storylines
1. Finishing half strong. The Golden Knights reach the midway point of the inaugural season Sunday, then go into their mandatory bye week. They will be plenty motivated to wrap up the half with a victory.
2. Rangers invasion. We've seen it before. Chicago. Toronto. Detroit. Boston. Pittsburgh. Los Angeles. Now Rangers fans will be out in force at T-Mobile Arena to root on the Broadway Blueshirts. Will we hear a "Potvin Sucks!" chant?
3. Last chance to impress. The All-Star Game rosters will be announced this week. Several Knights players should be under consideration, so this is the final chance to impress the NHL staff that will be making selections.
New York Rangers
— The Skinny: The Rangers are battling to stay in the Eastern Conference playoff race. Entering Saturday's game at Arizona, they held the first wild-card spot with 47 points (21-14-5).
— Top scorers: Right wing Mats Zuccarello leads New York with 31 points (eight goals, 23 assists); Right wing Michael Grabner leads the team in goals with 18.
— Goaltender: Henrik Lundqvist, 18-10-4, 2.58 goals-against average, .922 save percentage.
— Coach: Alain Vigneault, fifth season, 213-122-33
— Founded: 1926
— Last Stanley Cup: 1994
— Did you know: Defenseman Brendan Smith, the brother of Golden Knights forward Reilly Smith, leads the Rangers in penalty minutes with 43. By comparison, Reilly Smith has 18.
Steve Carp Review-Journal