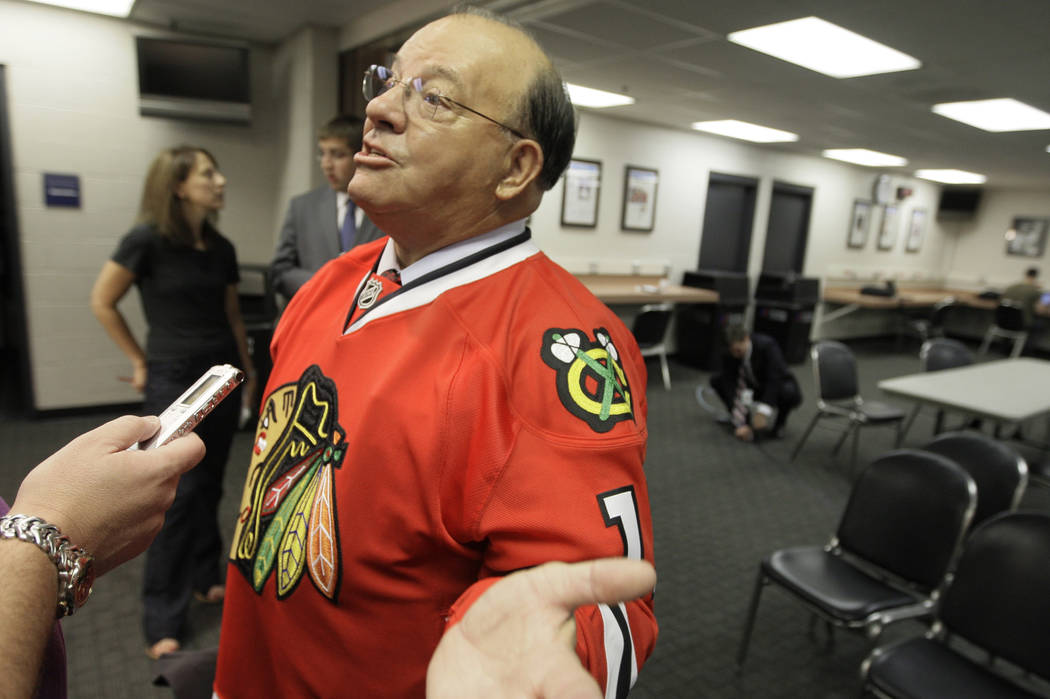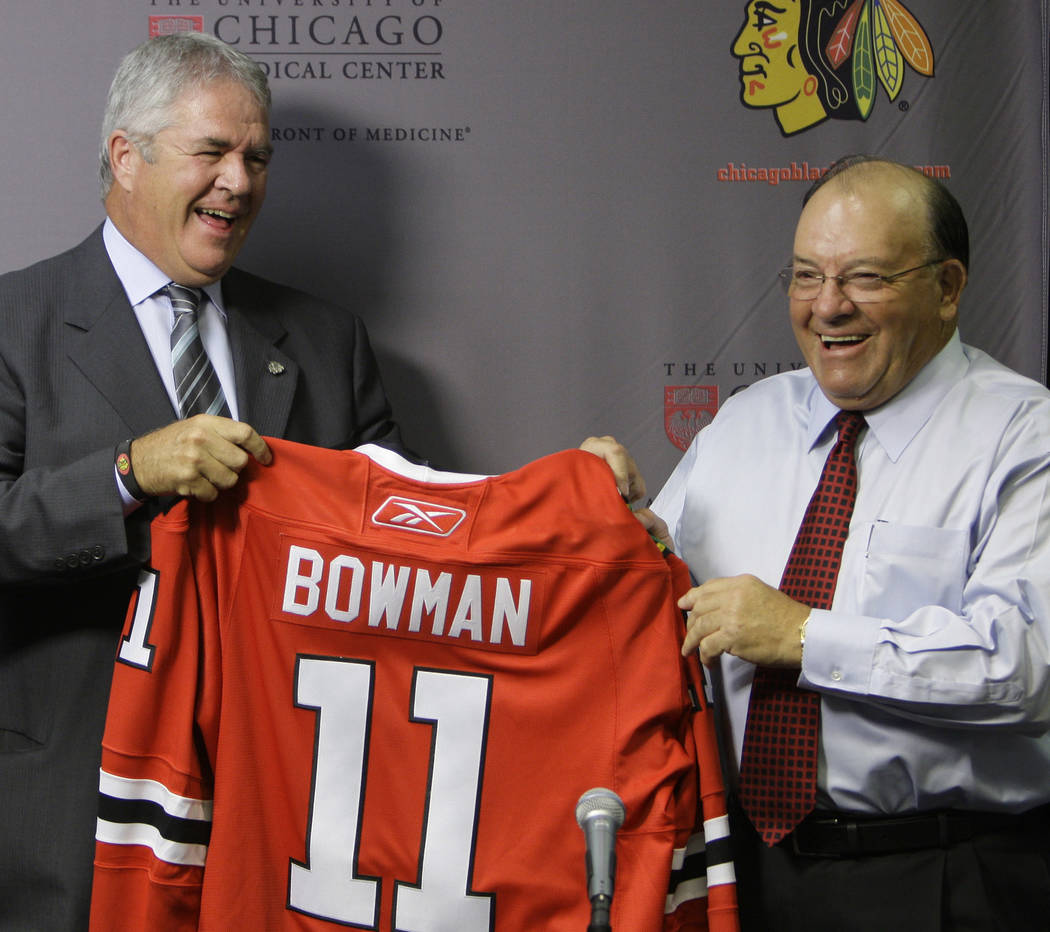 RALEIGH, N.C. — Scotty Bowman is not easily impressed.
With a Hall of Fame career that has him at the top of the NHL's list in wins with 1,244 and 14 Stanley Cup rings, nine as a coach and five as an executive, Bowman has earned the right to be discerning in evaluating what he sees on the ice.
But as Bowman has watched the Golden Knights' amazing story unfold in their inaugural season, he has become a fan.
"I love the way they play," Bowman said Thursday in Tampa, Florida, where he watched the Knights defeat the Lightning. "They play the game hard, and they are a fast team. They get after you with all four lines, and their defensemen are up in the play. They have a top goalie in (Marc-Andre) Fleury, and they seem to enjoy playing for Gerard (Gallant), who is an excellent coach."
The Knights, who conclude their four-game trip Sunday against the Carolina Hurricanes, are 30-11-4 and lead the Western Conference with 64 points, numbers that have taken the NHL by storm.
"Nobody saw this coming," said Bowman, the senior adviser of hockey operations for the Chicago Blackhawks, whose general manager is his son Stan. "But you've got to give (general manager) George McPhee, (assistant GM) Kelly McCrimmon and their staff a lot of credit. They put in a lot of hard work to identify these players, and they obviously knew what they were doing.
"George is a very smart manager, and he put a very good staff together. But the reason I think they've been successful is that he trusted his people and allowed them to do their jobs, and that's not always easy to do."
McPhee was humbled after hearing Bowman's remarks.
"It certainly means lot when someone like Scotty Bowman talks about what we've done," McPhee said Friday before the Knights' 4-3 overtime loss to the Panthers. "He might be the greatest coach who ever lived in any sport. He's an incredible hockey mind."
Bowman, 84, knows all about expansion. He was with the St. Louis Blues in 1967, starting their inaugural season as an assistant and ending it as the head coach.
But Bowman said the circumstances between the expansion Blues and the Golden Knights were completely different.
"Vegas got many more players to pick from, and you could only protect one goalie, so they were able to get a great goaltender in Fleury from Pittsburgh," he said. "They also had three first-round picks in the amateur draft, and that's going to help.
"In St. Louis, we didn't have much to choose from, a lot of veterans who were past their prime, a lot of minor leaguers and kids who never played in the NHL, and we only had the Original Six (teams) to select from, plus there were five other teams in the '67 expansion, so there was more competition. Vegas only had to worry about Vegas, and they had 30 teams to select from.
"But that doesn't diminish what they've done. … It's great for the NHL to have an expansion team be so successful so early."
Contact Steve Carp at scarp@reviewjournal.com or 702-387-2913. Follow @stevecarprj on Twitter.
Game day
Who: Golden Knights vs. Hurricanes
When: 3 p.m. Sunday
Where: PNC Arena, Raleigh, N.C.
TV: AT&T SportsNet (Cox 313/1313, DirecTV 684, CenturyLink 760/1760, U-verse 757/1757)
Radio: KRLV (98.9 FM, 1340 AM)
Line: Knights -120; total: 6 u-120
Three storylines
1. Finish trip strong. The Knights have taken three of a possible six points on the four-game trip, which ends Sunday in Raleigh. A win over Carolina would give them a winning record for the trip.
2. Haula line clicking. The Knights' second line of Erik Haula, James Neal and David Perron appear to be back on track. Both Neal and Perron have scored in each of the past two games, and Haula has assisted in each of the past two. They could play a big role against Carolina, which limited the line to two assists Dec. 12.
3. Hurting Hurricanes. Carolina will be without left wing Sebastian Aho, its leading scorer who suffered a lower-body injury and concussion a week ago against Calgary.