Golden Knights mascot leads Henderson school's pep rally — VIDEO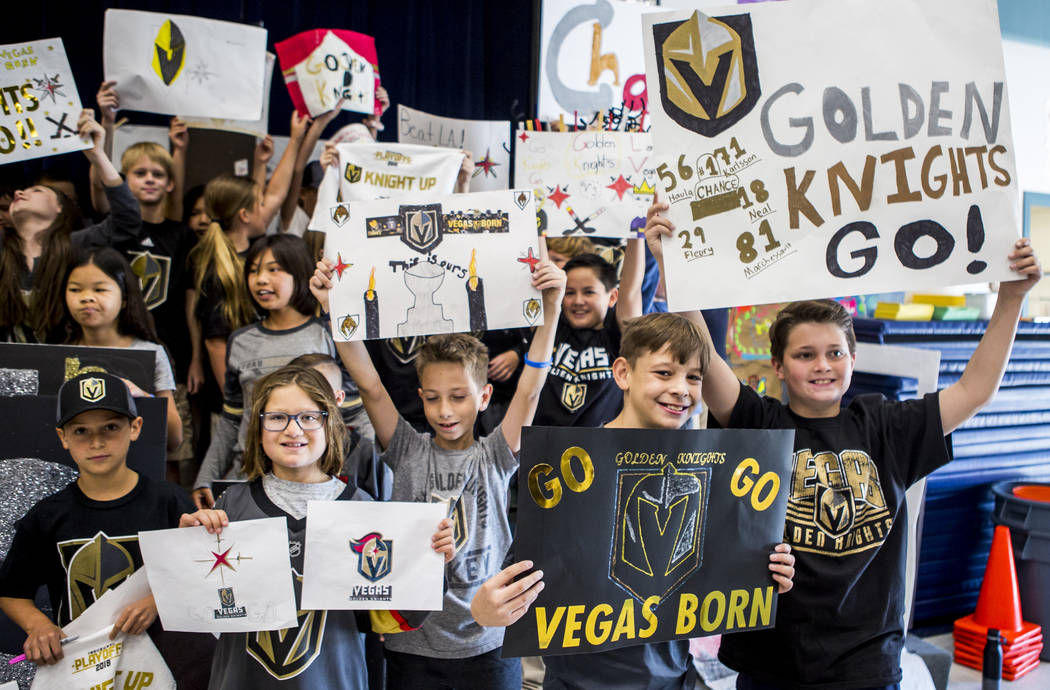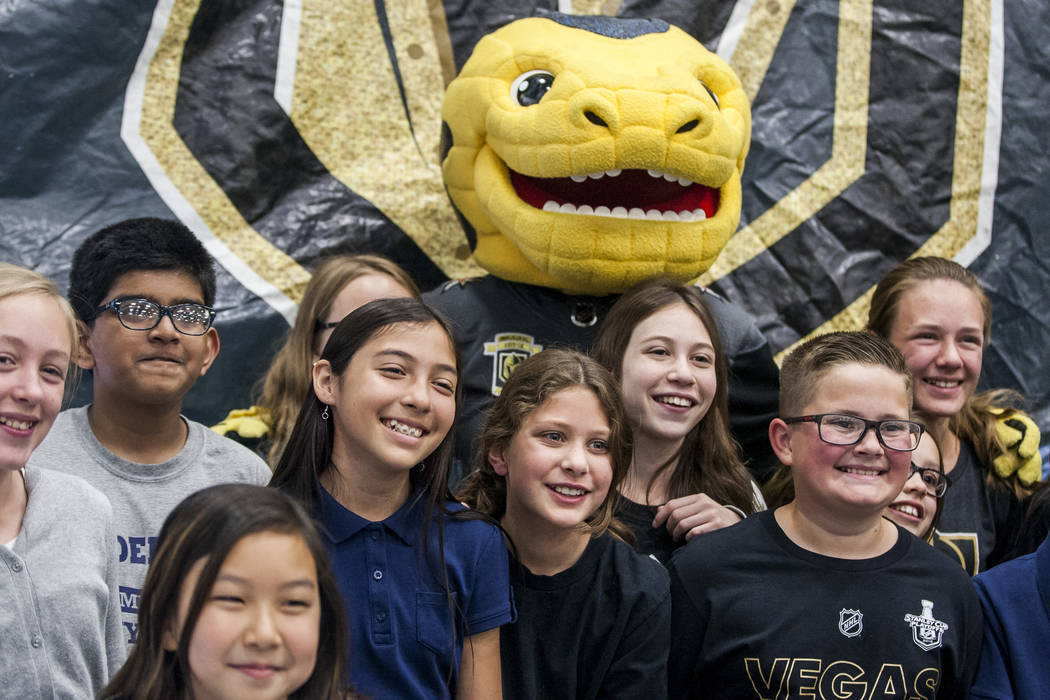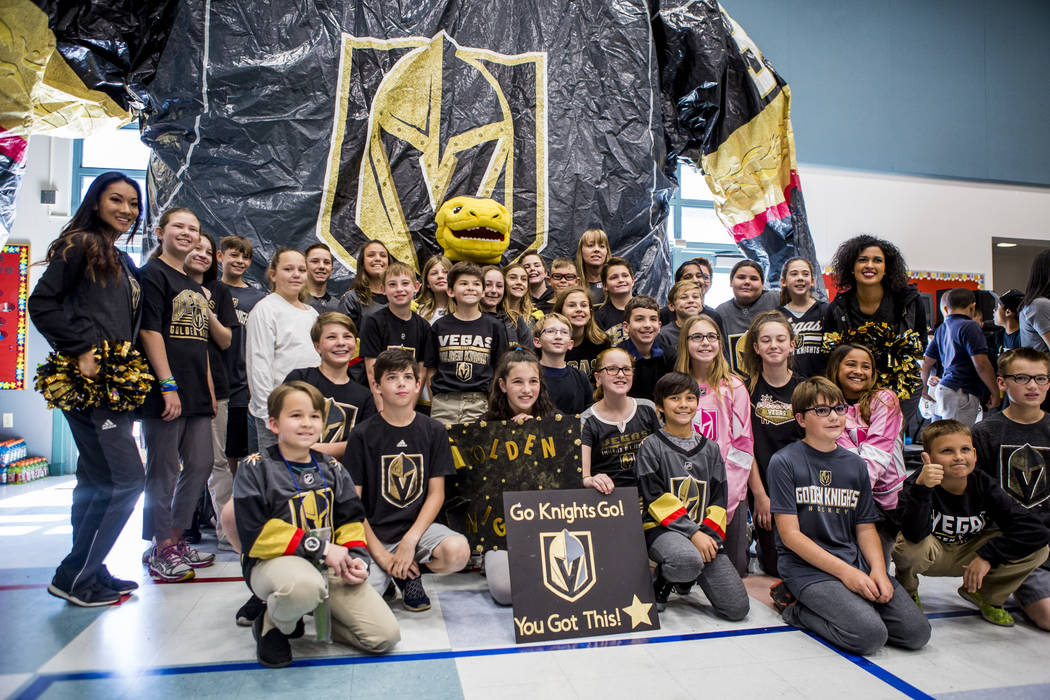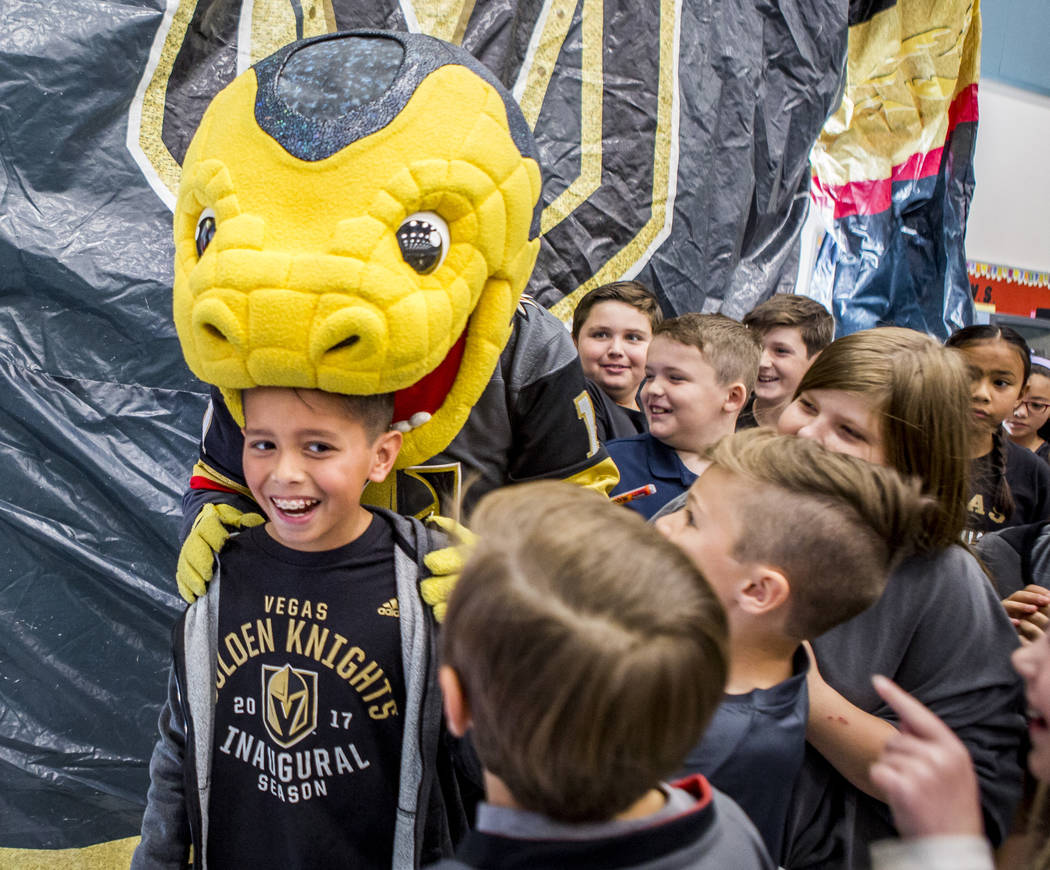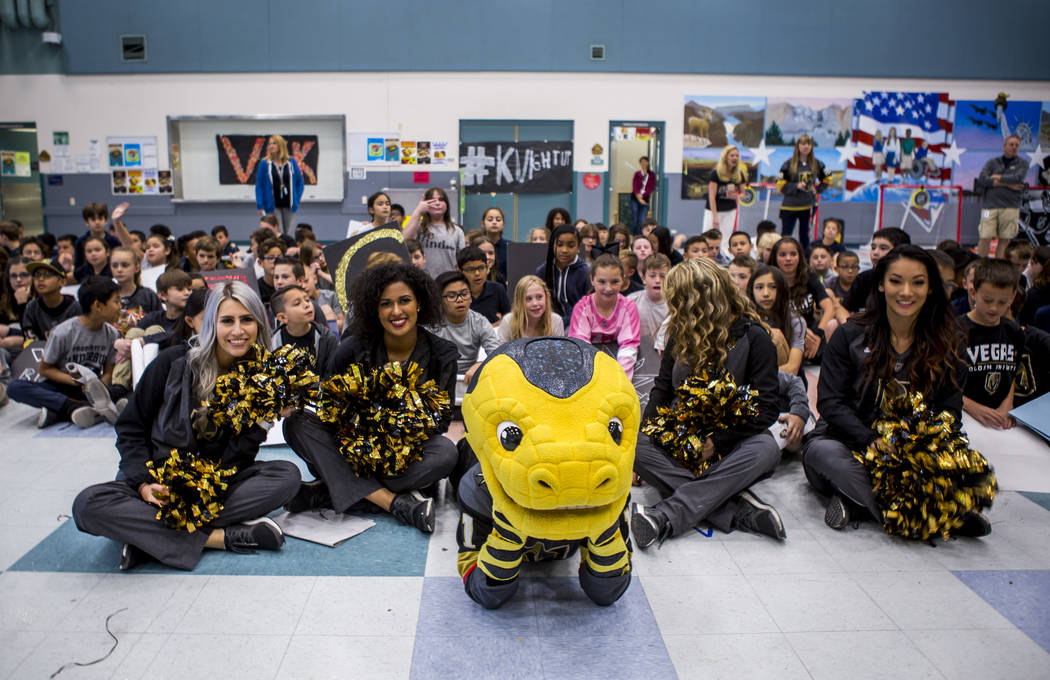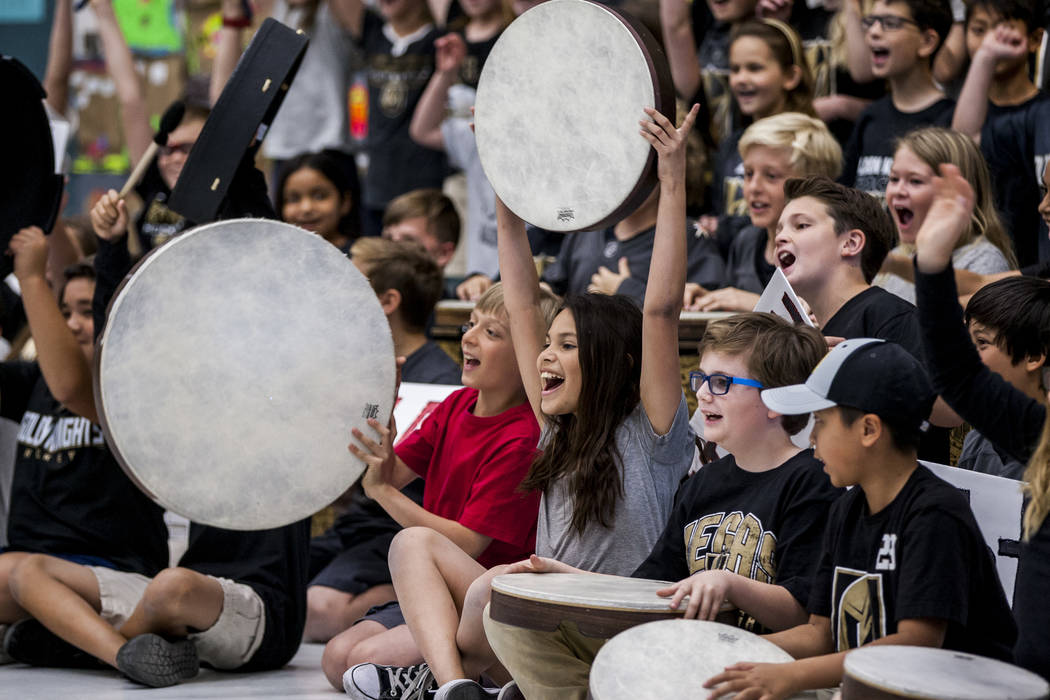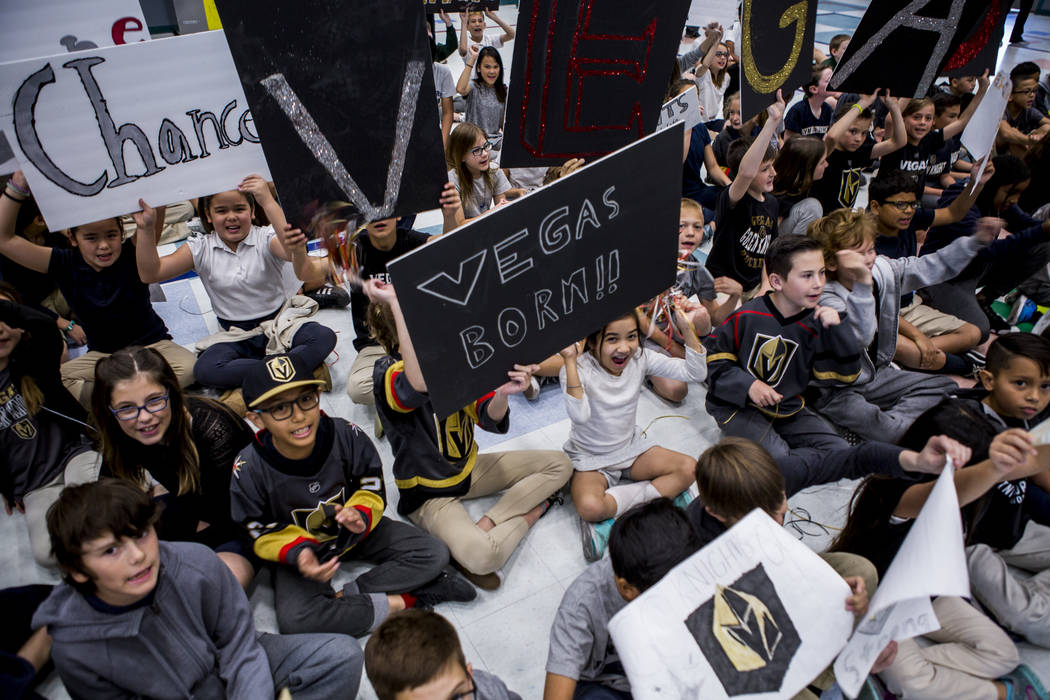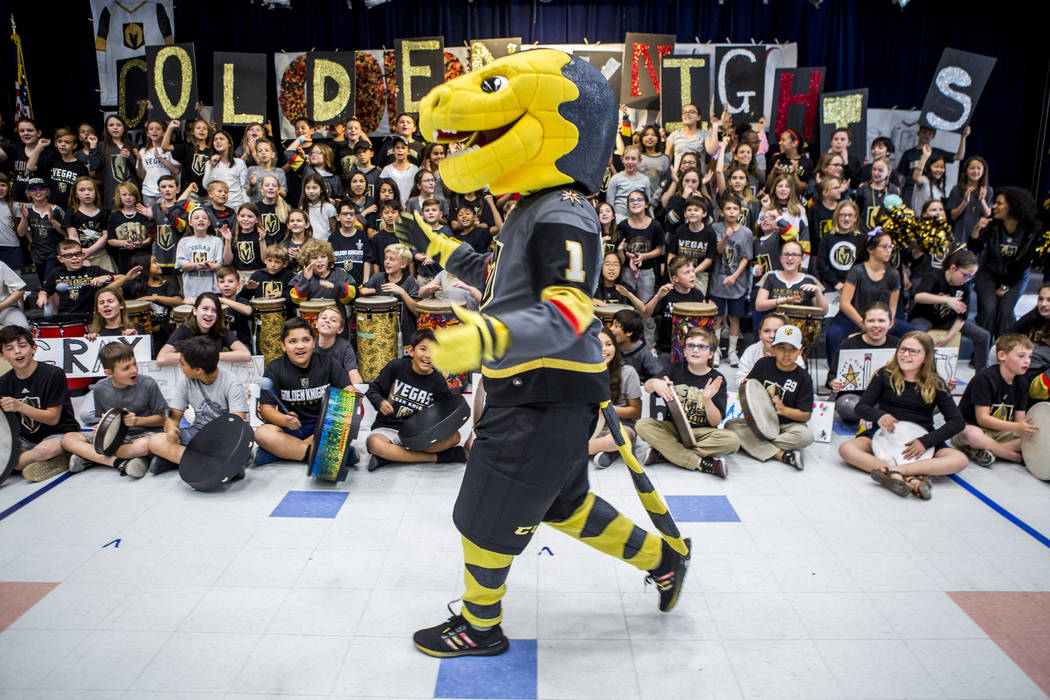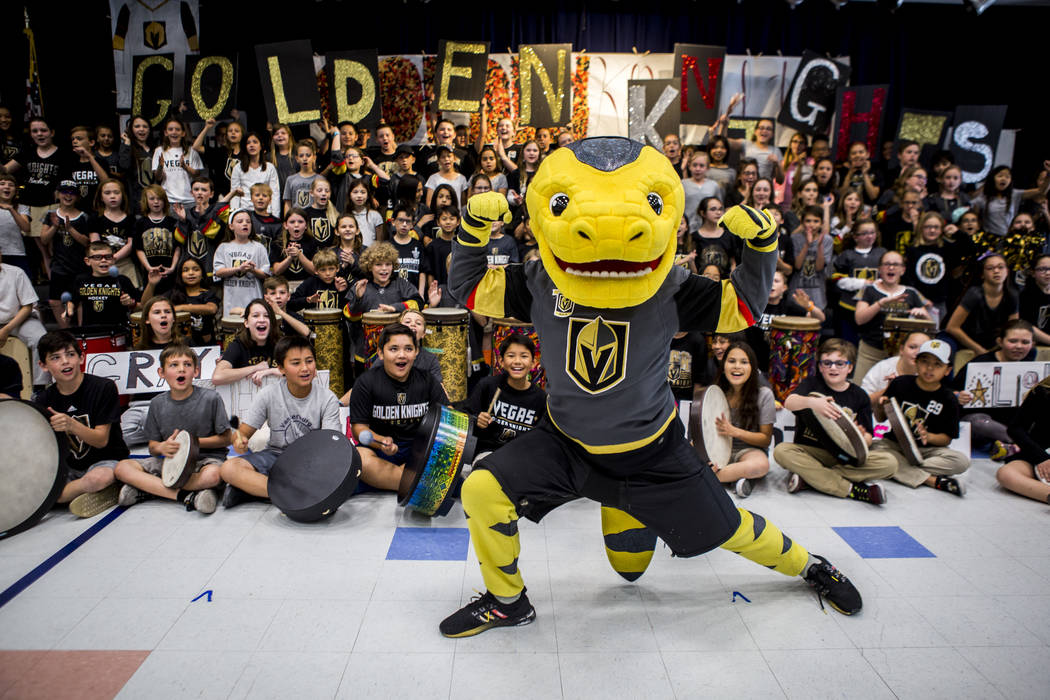 A Henderson school won a pep rally with Golden Knights mascot Chance after winning the first #KnightUp challenge with a one-minute video of students playing drums and singing about the team.
Chance visited with students during the pep rally for fourth- and fifth-graders at John C. Vanderburg Elementary School in Henderson.
The Golden Knights play the Los Angeles Kings at 7:30 p.m. today at the Staples Center. The Knights have a 3-0 lead over the Kings and can become the first franchise in NHL history to sweep a Stanley Cup playoff series in its inaugural season.