Golden Knights name leaders for youth hockey program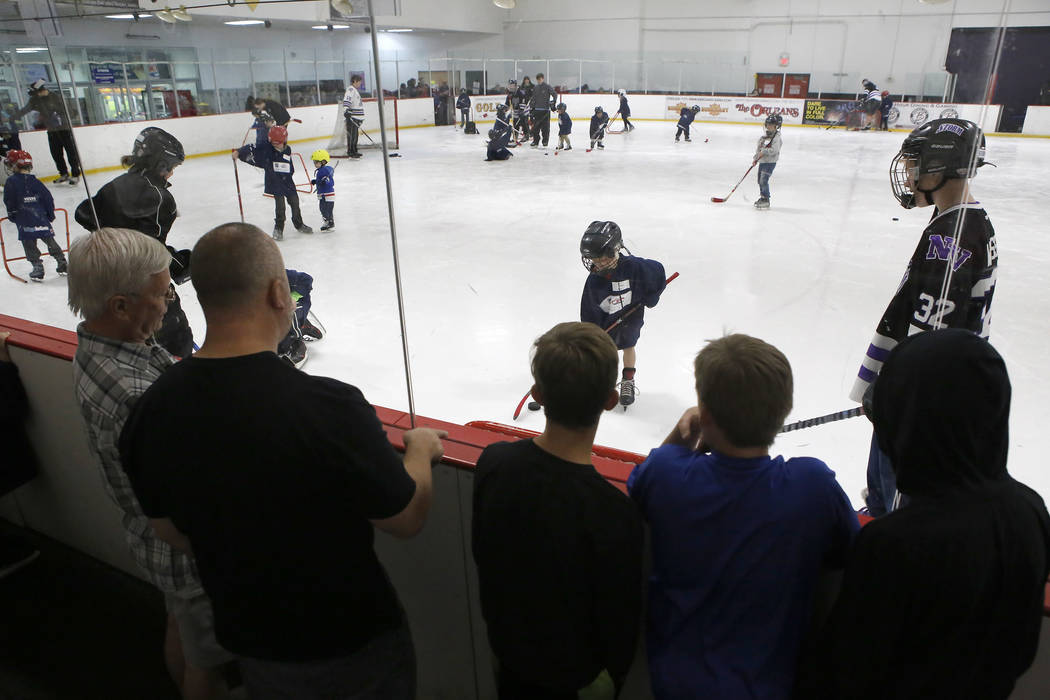 Gabe Gauthier, who has been the head coach of the Las Vegas Storm Junior A hockey team, has been named director of coaches for the Junior Golden Knights traveling team program.
Gauthier will oversee the coaching staff for the travel teams that has Jeff Bruckner as the High School team coach, Frank Salcido as the Under-16 AAA coach, Eric Lacroix as the Under-14 AA coach, Evan Zucker as the Under-14 A coach, Dell Truax as the Under-12 AA coach, Kevin Mulcahy as the Under-12 A coach, Jordan Van Son as the Under-12 B coach, Steve McNabb as the Under-10 A coach and James Nyznyk the Under-10 B coach.
The organization also announced its executive board consisting of Las Vegas Ice Center CEO Scott Allegrini, Ice Center co-owner and Nevada Storm co-founder John Brooks, Knights Senior vice president Murray Craven, Knights director of hockey operations Misha Donskov, Brad Sholl, GM of the Knights' practice facility and pro referee Wally Lacroix.
Team tryout dates are May 10, May 12 and May 13, as well as June 9-11 at the Las Vegas Ice Center. For more information on team tryouts, go to the Storm's website www.nvstorm.com/2017-TryoutsPage.