Golden Knights' Neal, Fleury garner NHL All-Star Game support
December 21, 2017 - 4:38 pm
Updated December 21, 2017 - 11:13 pm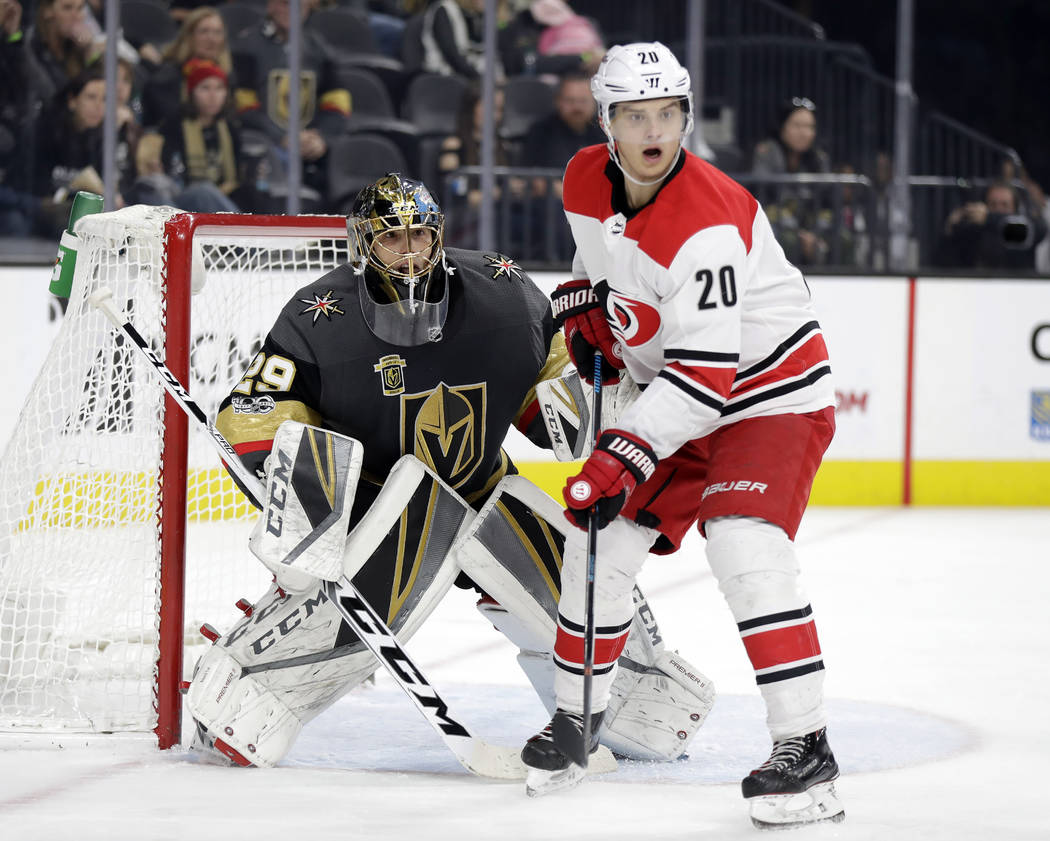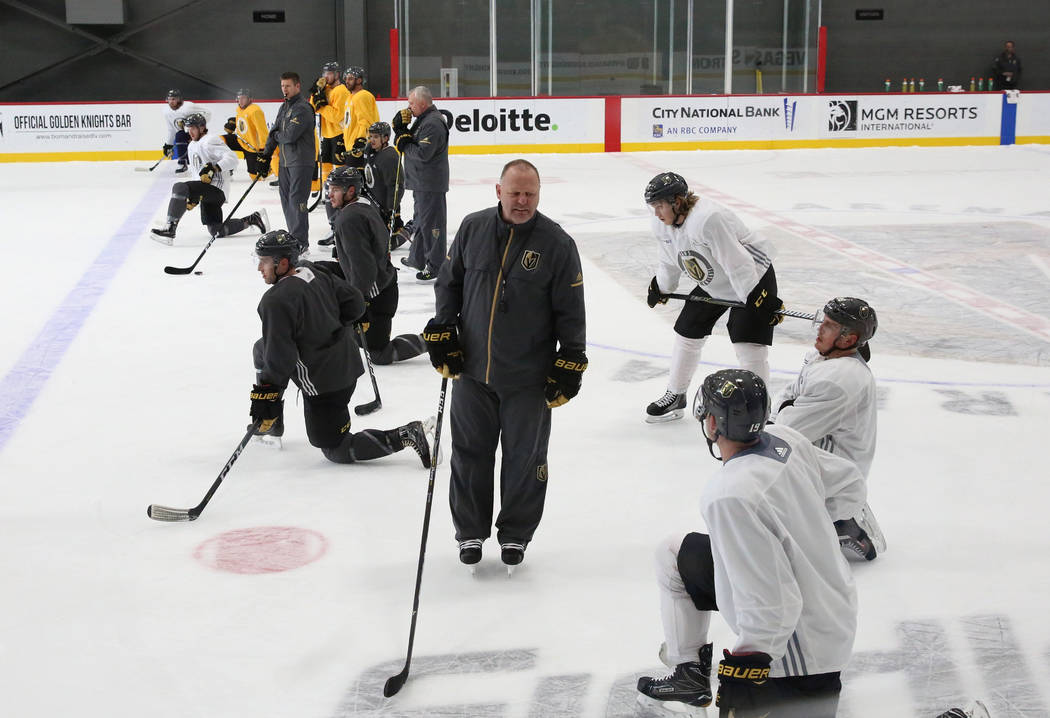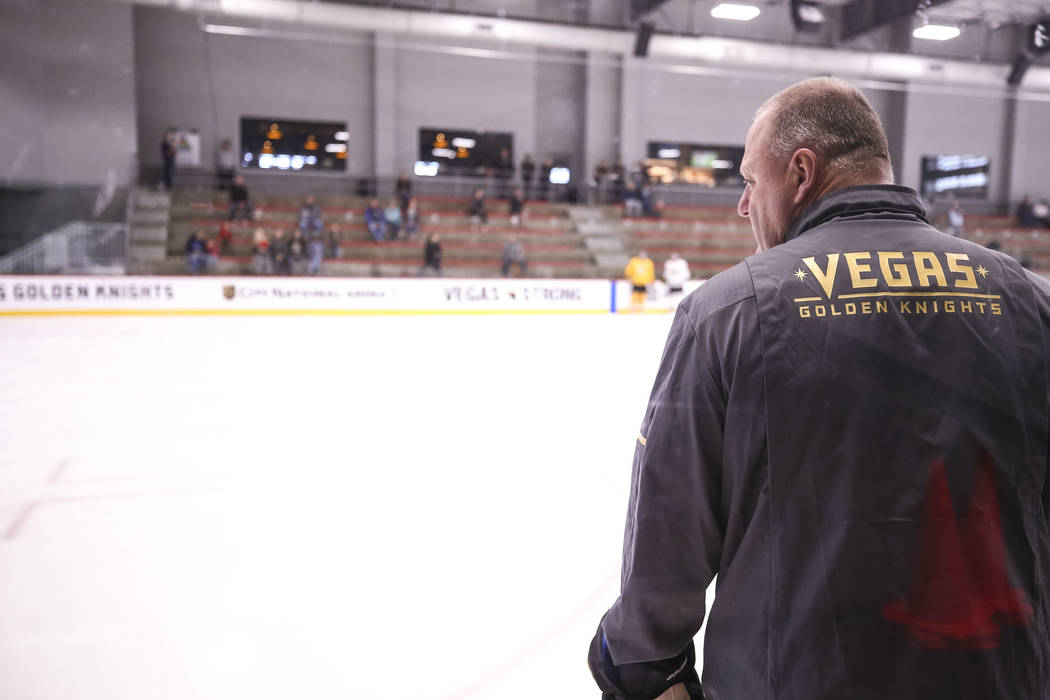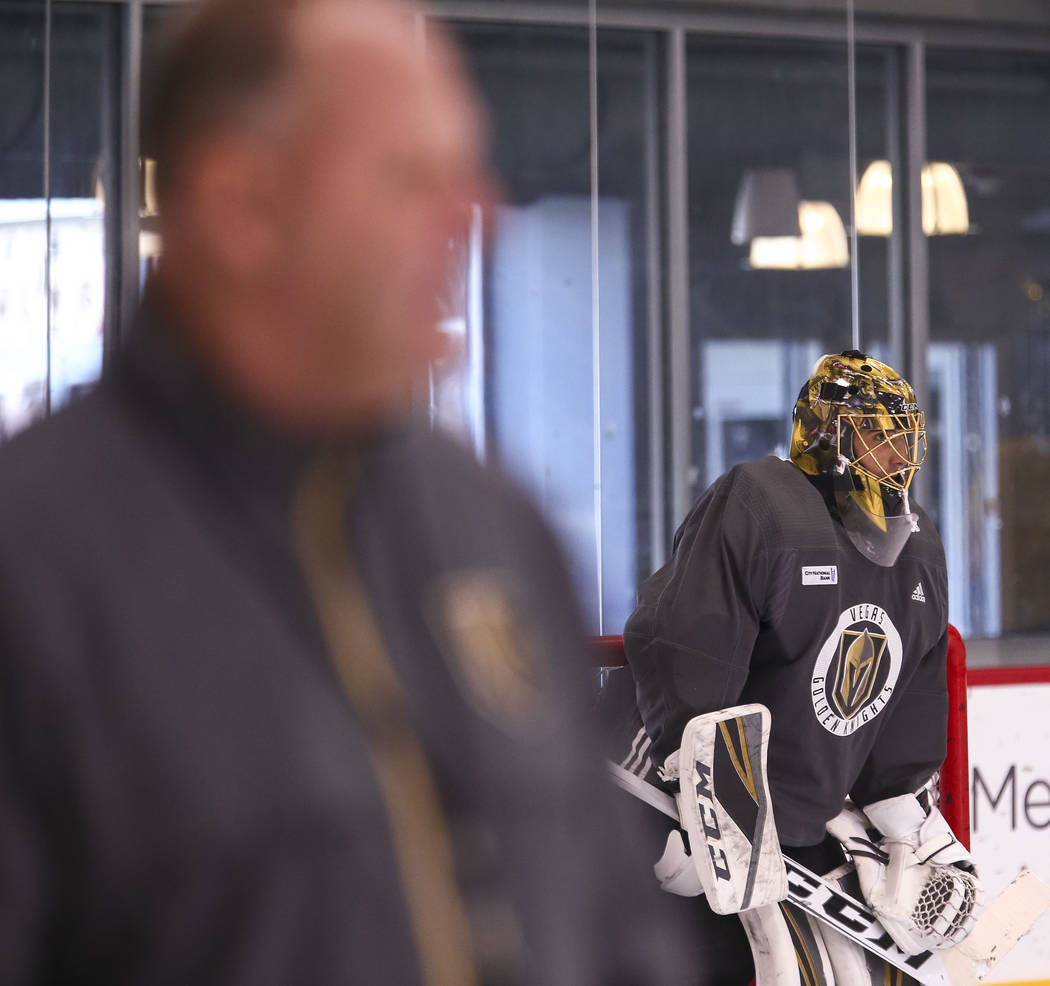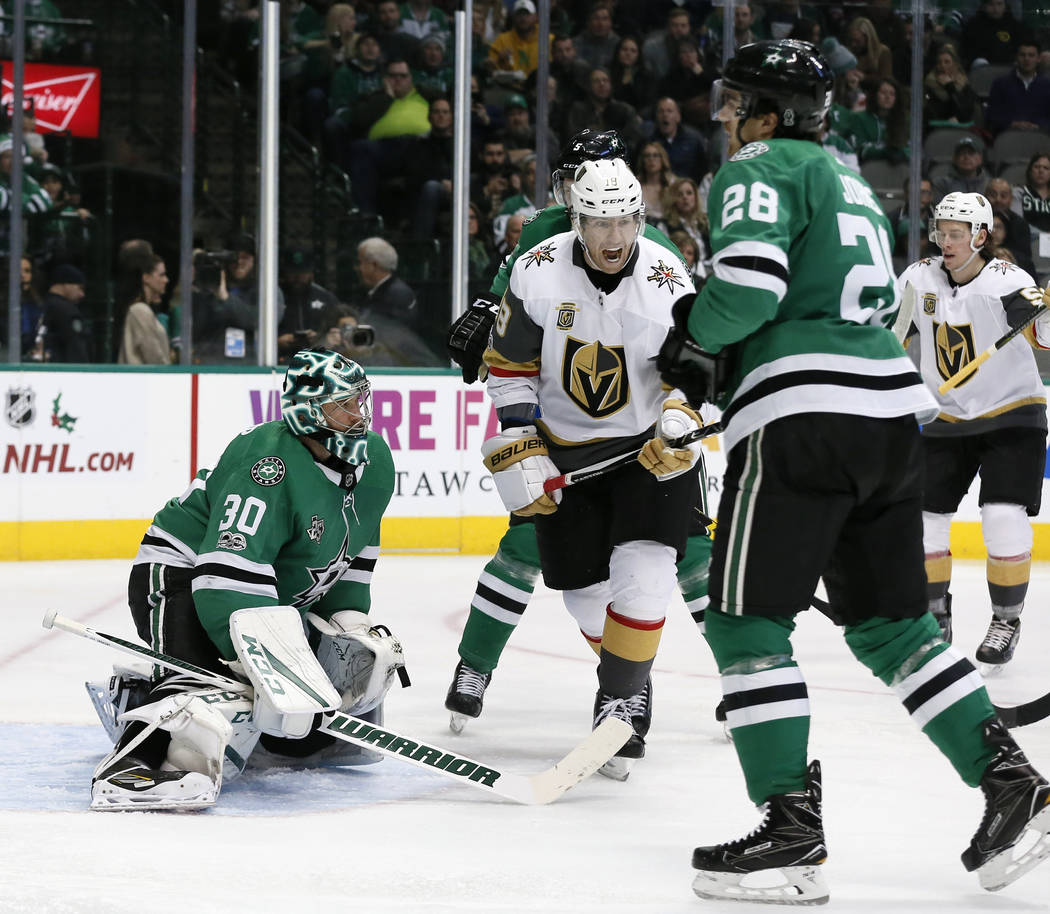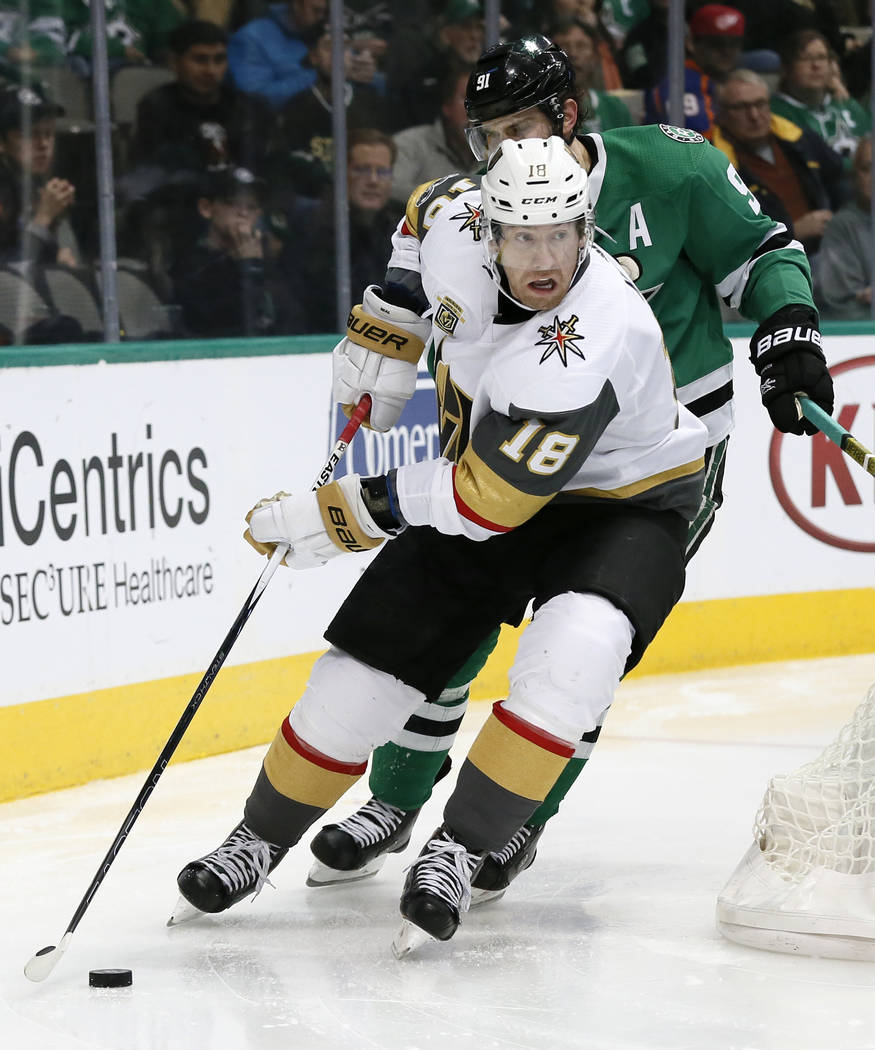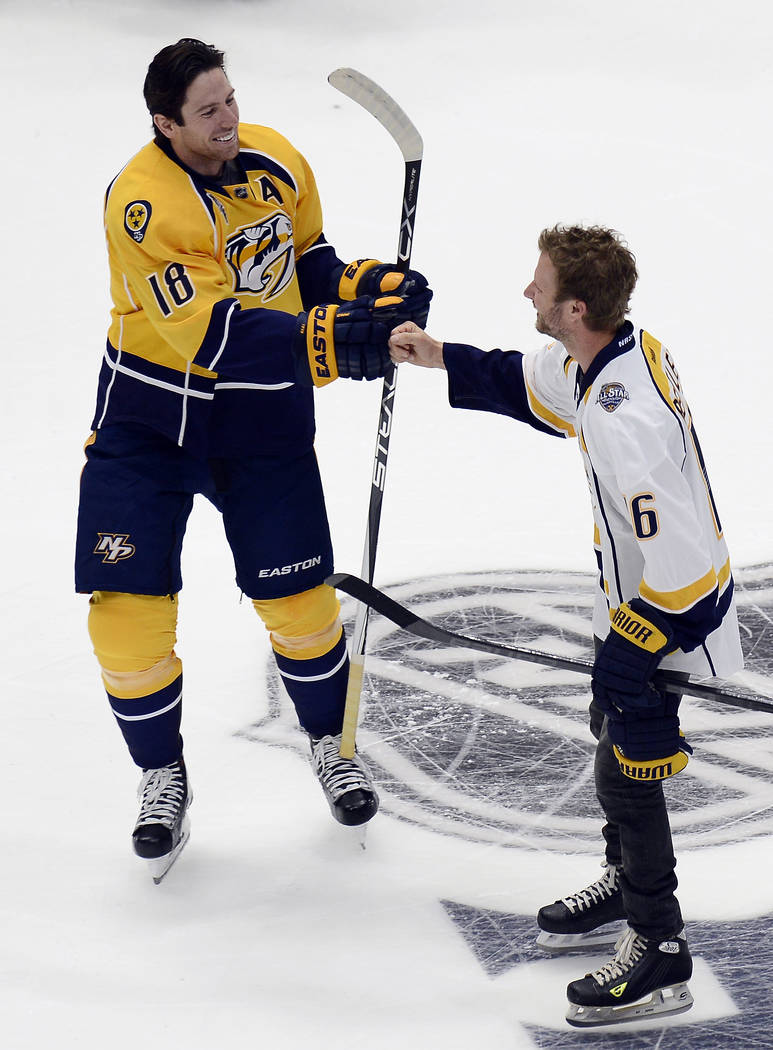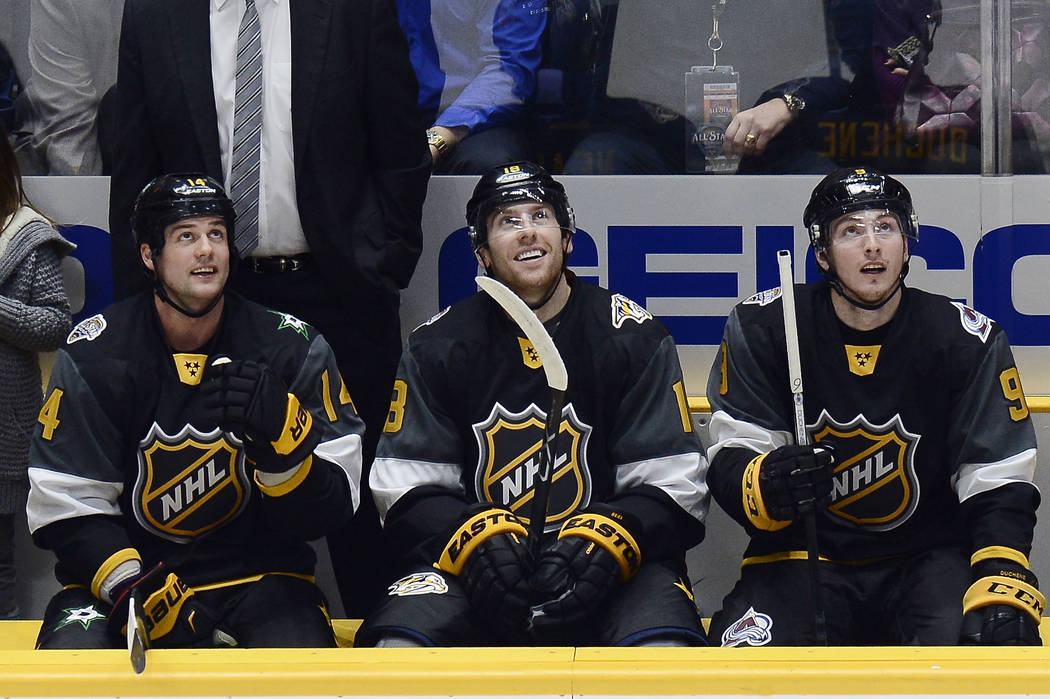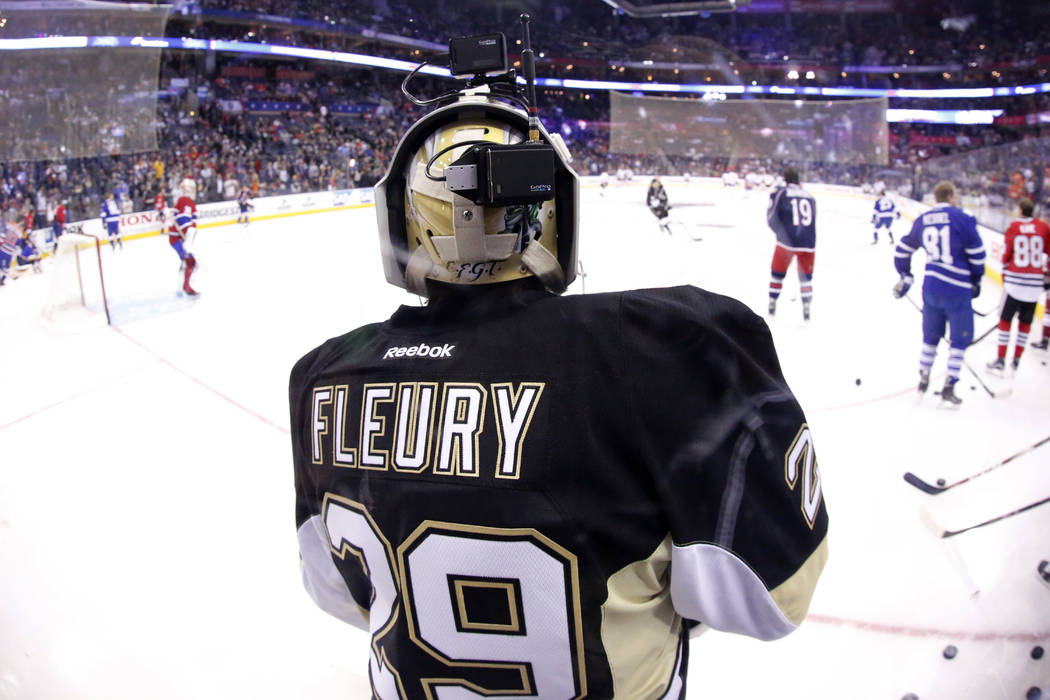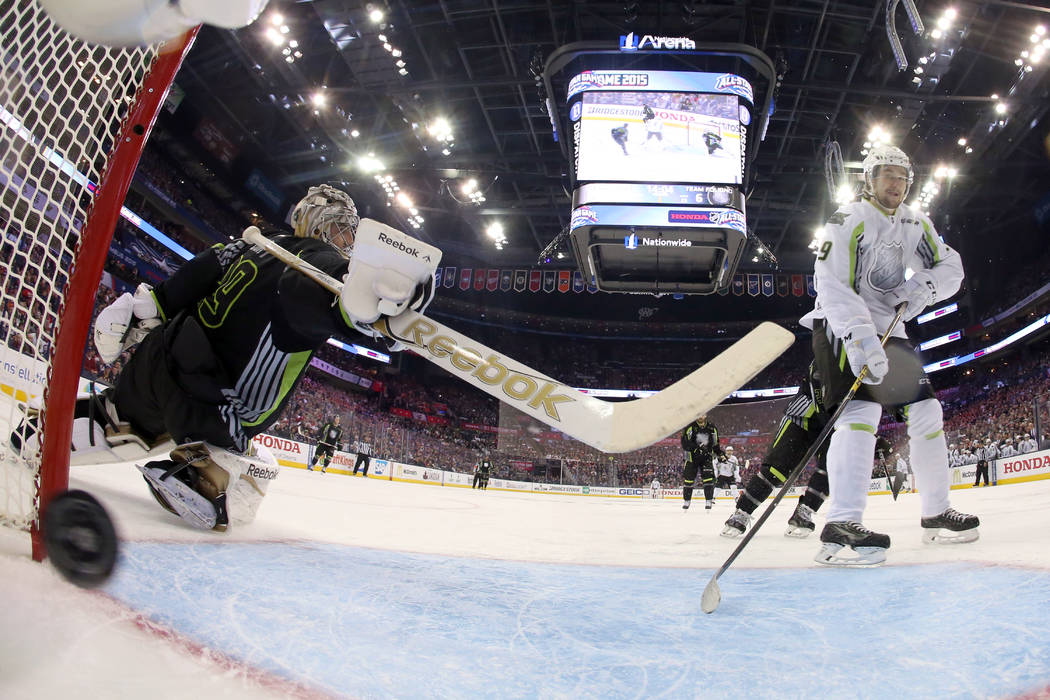 James Neal originally was planning to take the weekend off. But suddenly, he was called to work.
Playing 3-on-3 hockey for a million bucks shouldn't sound like work. And in reality, it wasn't a chore for Neal and the other 43 participants in the 2016 NHL All-Star Game.
Neal, the Golden Knights' leading scorer, was a member of the Nashville Predators in 2016 when the league brought its midseason showcase event to Music City. The forward was added to the roster when Chicago's Jonathan Toews pulled out with an injury.
One of four Predators playing before their hometown fans at Bridgestone Arena, Neal scored twice for the Central Division, which lost to the Pacific Division in the semifinals.
"It was an amazing experience," Neal said Thursday after the Knights' practice at City National Arena. "Just everything about the game was great."
Neal has made two All-Star appearances, also having played in the 2012 game with the Pittsburgh Penguins. His then-Penguins teammate Marc-Andre Fleury also has played in two All-Star Games, in 2011 and 2015. There's a good chance both could be participants in the league's 63rd All-Star Game on Jan. 28 in Tampa, Florida.
Fan voting for the Pacific Division captain has been underway for three weeks, and Neal is third and Fleury fourth among 11 candidates. Edmonton's Connor McDavid leads the voting, followed by Calgary's Johnny Gaudreau.
Voting ends Jan. 1, and fans can vote at NHL.com.
Fleury is getting a lot of support at the ballot box, even though the goaltender has played only seven games. He missed 25 games with a concussion.
"It's always an honor," Fleury said. "I don't vote, so I don't have to worry about it. But it would be great to represent Vegas."
Once the captains have been announced, the NHL's hockey operations staff will select the other 40 players, with the announcement expected Jan. 10 or 11.
Each roster has 11 spots, and each team must have at least one representative. There are eight teams in the Pacific.
The coach for each team will be decided by the standings on Jan. 6. The coach of the team that leads its division will be behind the bench in Tampa.
Entering Thursday's games, the Knights were tied for first place in the Pacific with the Los Angeles Kings. Should they remain at the top, Gerard Gallant will coach the Pacific team. Gallant coached the Atlantic All-Stars in 2016, reaching the championship game.
"I remember it was a fun weekend in Nashville," he said. "It was an exciting time with the first year of the 3-on-3."
Gallant said multiple participants in the game would serve as validation of the team's first-half success. Along with Neal and Fleury, a case can be made for forwards Jonathan Marchessault, William Karlsson, Erik Haula and David Perron.
"I don't think players go out and say, 'I hope I make the All-Star Game,' " Gallant said. "I think they're going out and trying to win hockey games and have a good year. But I know when they get that recognition, it means a lot to those guys, and when they get there, they enjoy it.
"To get a few players in the All-Star Game would be outstanding. But I don't think that it changes a whole lot."
Contact Steve Carp at scarp@reviewjournal.com or 702-387-2913. Follow @stevecarprj on Twitter.
63rd NHL All-Star Game
When: Jan. 28
Where: Tampa, Fla.
Format: 3-on-3 20-minute minigames between the four divisions. The winning team will receive a to-be-determined amount of money. The winning team got $1 million each of the past two games.
Rosters: 11 players, captain chosen by fans, remaining 10 selected by NHL hockey operations. Each team must have one representative.
TV: KSNV-3
Golden Knights' All-Star experience: G Marc-Andre Fleury (2011, 2015 with Pittsburgh); F James Neal (2012 with Pittsburgh, 2016 with Nashville); Coach Gerard Gallant (2016 with Florida).
Most players on roster: 4 — Nashville, 2016 Central (Neal, Shea Weber, Pekka Rinne, Roman Josi); 4 — Chicago, 2017 Central (Corey Crawford, Duncan Keith, Patrick Cane, Jonathan Toews)
Source: NHL