Golden Knights' new home quickly becoming reality
Updated April 8, 2017 - 11:13 pm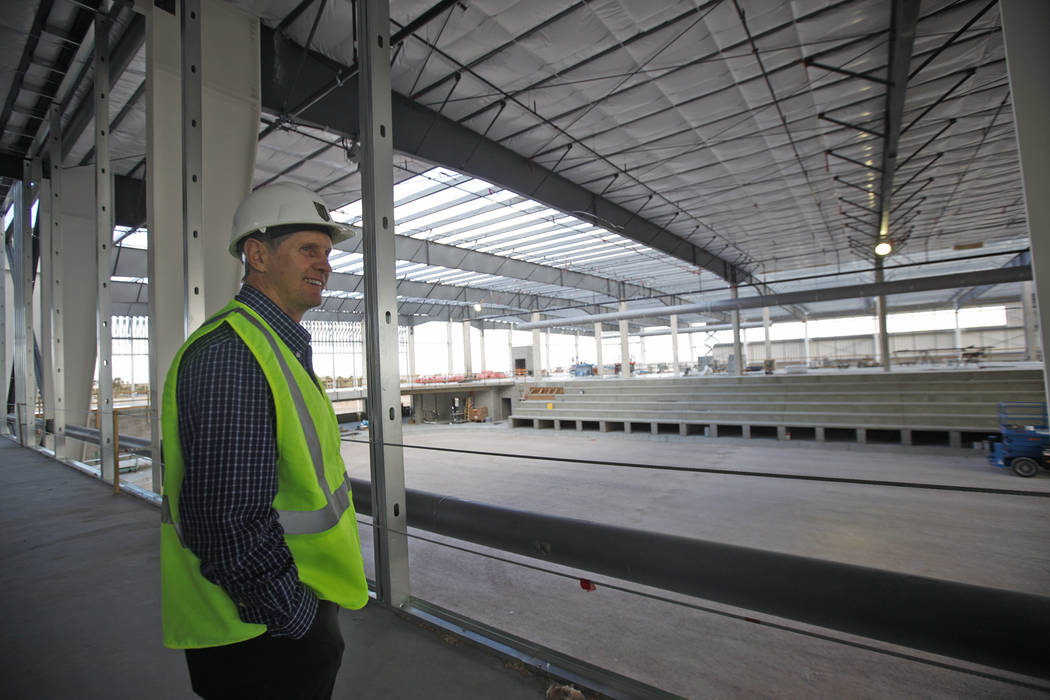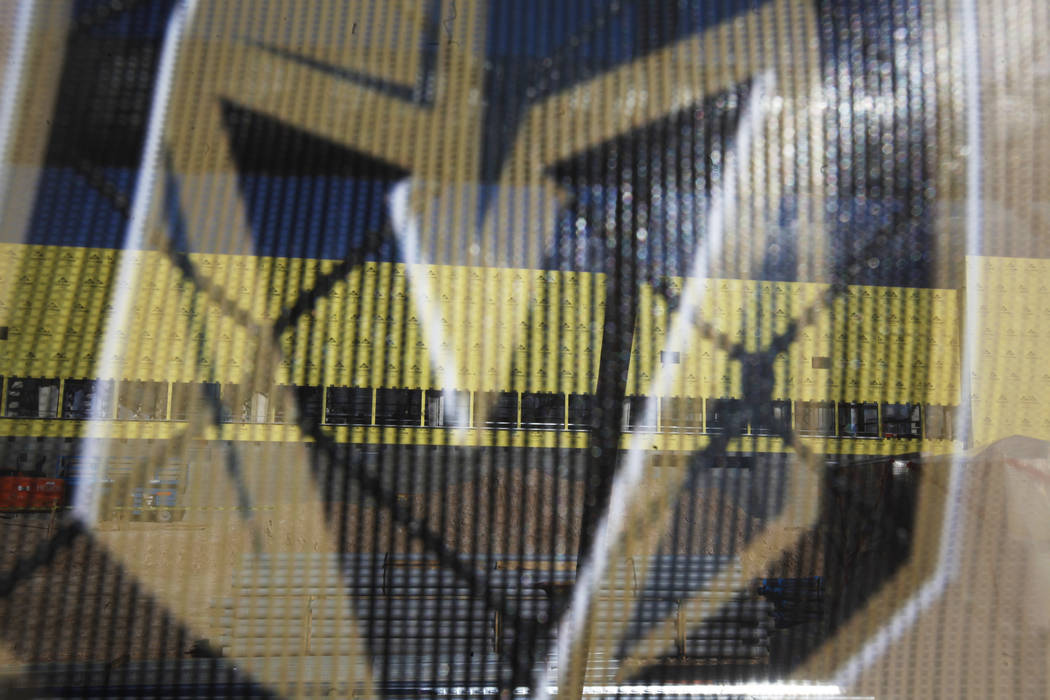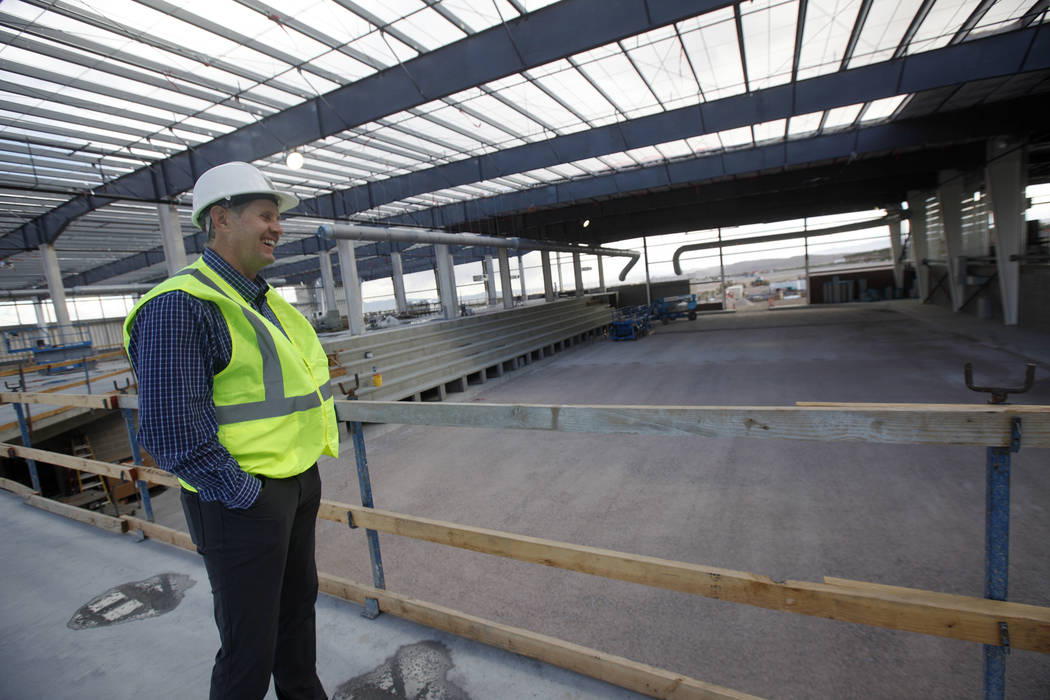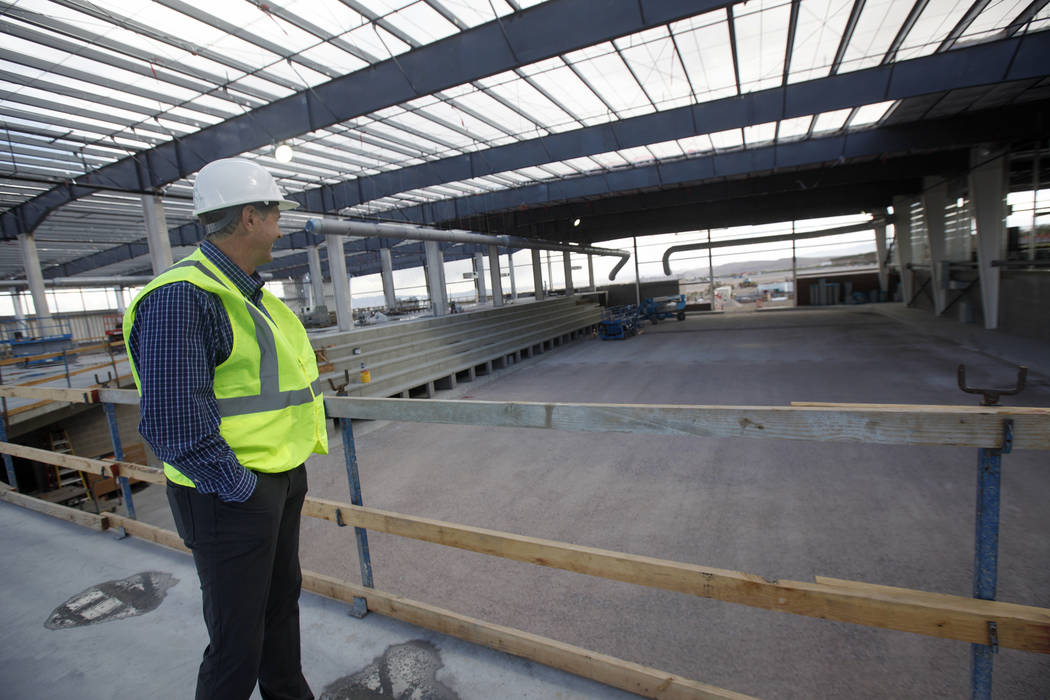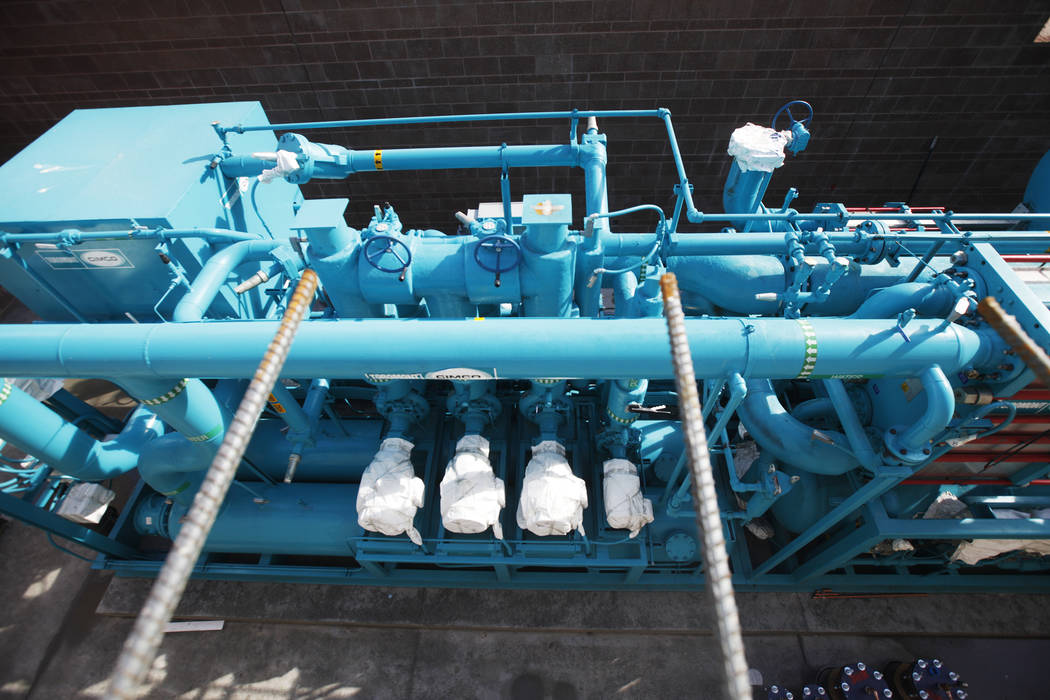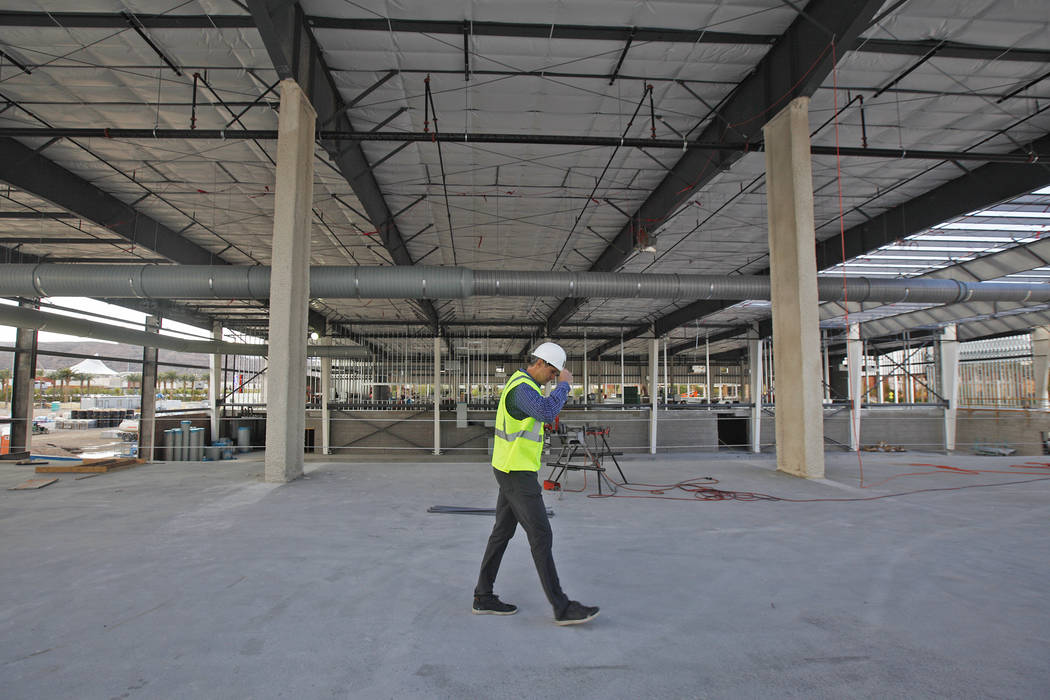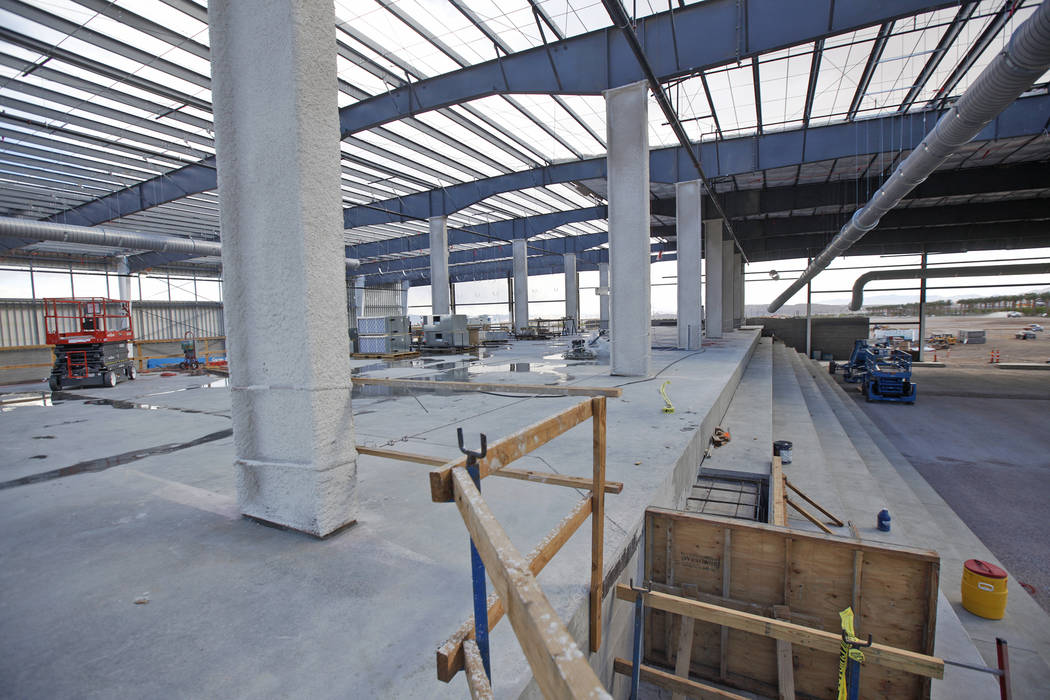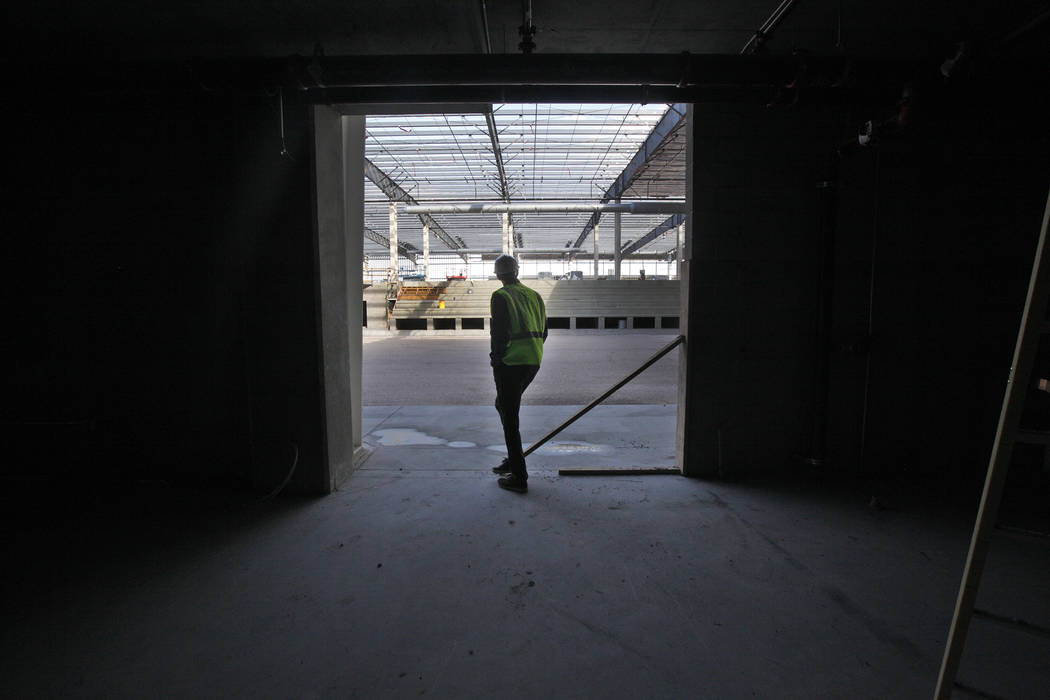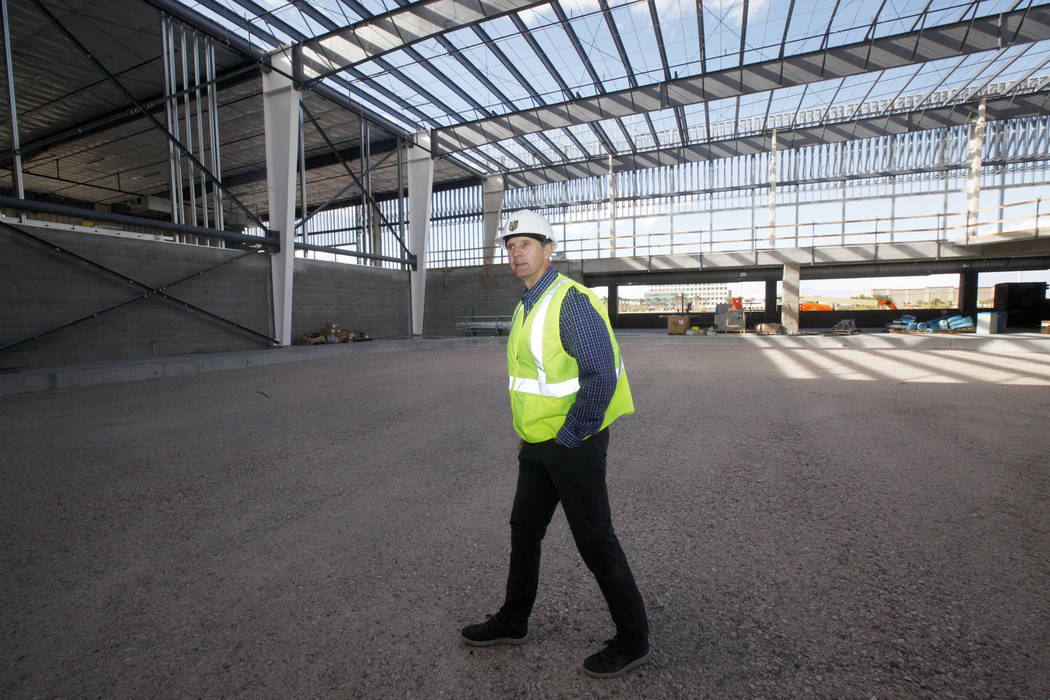 Murray Craven grabbed his vest and hard hat and closed the door to the trailer adjacent to his company's new home.
He was preparing to play tour guide again, something he has done a lot of lately.
Craven, the 52-year-old former NHL forward who played 18 seasons and scored 266 goals while registering 759 points, has worn many hats since agreeing to work for Golden Knights owner Bill Foley three years ago in his pursuit of an NHL team for Las Vegas. But his biggest and hardest hat is overseeing construction of the team's headquarters and practice facility adjacent to the Downtown Summerlin Shopping Center on Pavilion Center Drive.
The Golden Knights' home-to-be is more than halfway finished and pointing toward a completion date in mid-August. Everything is expected to be in place for the first training camp in September. And by the time the puck drops on opening night in early October, the organization will function under one enormous roof that will be home to two full-sized NHL rinks along with the Knights' executive offices.
"I call it 'home' because it really is our home," Craven, the team's senior vice president, said of the 146,000-square-foot building that will cost $25 million to $30 million. "It's not just a place for us to practice. Our players are going to spend most of their time there. Our staff will be working out of there.
"But it's also going to be a place for the community to come to and visit. We're going to have youth hockey. UNLV is going to play its home games here. There's going to be figure skating. This place is going to be busy and part of the city. That's why to call it a practice facility doesn't do it justice."
Brad Sholl recently was hired to run the facility. He had spent the past 16 years overseeing the Toyota Sports Center in El Segundo, California, where the Los Angeles Kings train. He said Craven did a great job of designing the building.
"It's a premium facility that represents an NHL team, and it needs to be first class," Sholl said. "I think our players are going to love it."
Having played in the NHL during a time when practice facilities didn't exist, Craven has seen the evolution of team rinks over the years. He visited numerous facilities, taking notes and stealing a few ideas. But he already had in his mind what needed to be built long before Foley got the franchise last year.
"We're going to have a lounge, a dining area that will be catered for breakfast and lunch," he said. "We've got an area where the players can work on their sticks. We have offices for the coaches and the assistants, plus a separate room to watch video with theater-style seating.
"There's a sports medicine area with hot and cold tubs, a sauna and a steam room. And upstairs, we'll have a gym with weights and cardio equipment along with a running track."
But Craven had to wait before he could unleash his ideas.
Three sites were considered before settling on the Downtown Summerlin location. Then it took time to line up all the permits with Clark County and sign the deal with the Howard Hughes Corporation to lease the land. Construction materials had to be ordered, and a deal with a contracting firm had to be signed.
The ceremonial groundbreaking was in early October. The team didn't even have its nickname or logo yet. Construction didn't begin until six weeks later, making the deadline that much tougher to meet.
"The window was tight," Craven said. "We're on schedule. But there's still a lot of work to do."
The roof still needs to be installed. The glass exterior still needs to be put up. The ice has yet to be made.
But it's quickly coming together. Recently, the ice compression machine was installed.
It weighs 60,000 pounds and fits in a tight space outside the back of the building. Craven said the Eco-Chill System, which will be responsible for keeping the ice in shape as well as heating and cooling the building, will save the team about $800,000 in three years, essentially paying for itself.
Craven also said there will be subtle touches to the Knights' home that the public will appreciate.
"We're going to have plenty of parking and a circle where you can drop your kids off and pick them up right in front," Craven said. "You don't want kids carrying 30 pounds of equipment in the heat from the parking lot."
There's going to be 10 locker rooms, including a females-only room. There will be a snack bar downstairs and a full-service bar and restaurant upstairs where fans can watch their kids play or the Knights practice while enjoying lunch.
The team also will have a full service pro shop for equipment as well as a Golden Knights team store offering virtually everything the team's store at T-Mobile Arena does.
Craven said he's amazed at the transformation of the site every week.
"Every time I go inside, I see something that wasn't there before," he said. "We're literally building this place on the fly, so things change every day. But when it's finished, it's something we'll all be proud of and a place we'll be able to call home."
Contact Steve Carp at scarp@reviewjournal.com or 702-387-2913. Follow @stevecarprj on Twitter.
Practice facility facts
A look at the Golden Knights' under-construction practice facility and team headquarters adjacent to the Downtown Summerlin Shopping Center:
Location: Pavilion Center Drive.
Size: 146,000 square feet.
Cost: Estimated $25 million to $30 million.
Features: Two NHL regulation size ice rinks, team offices, restaurant and bar on second floor, 10 locker rooms for youth hockey, seating for 450 in each rink.
Primary Contractor: Gillett Construction.
Date for completion: Mid-August.
Source: Golden Knights.