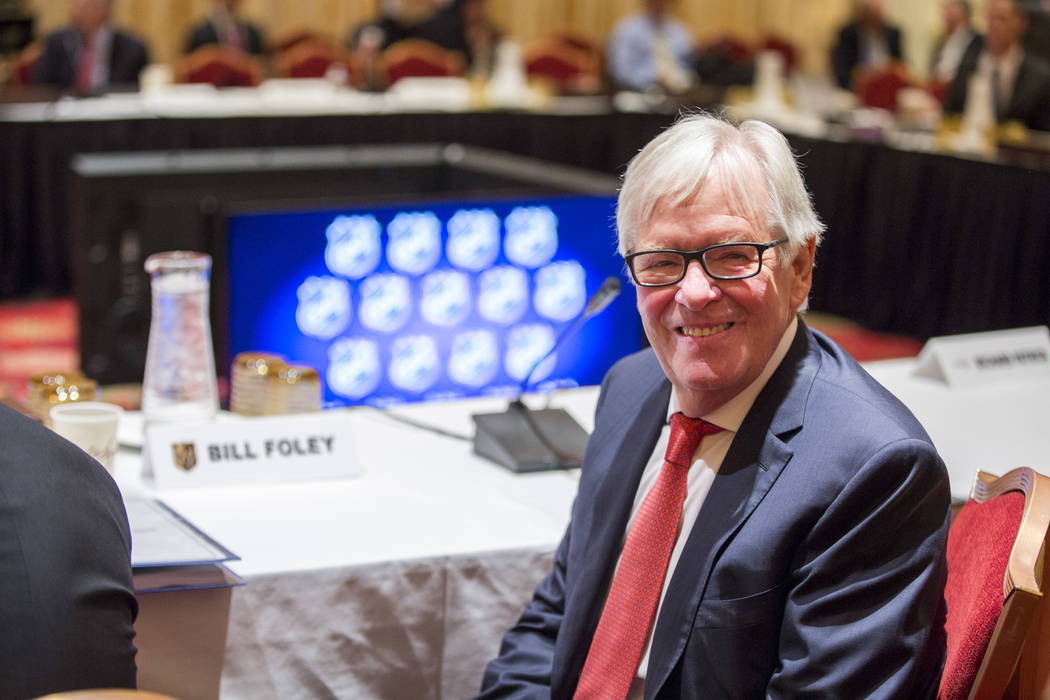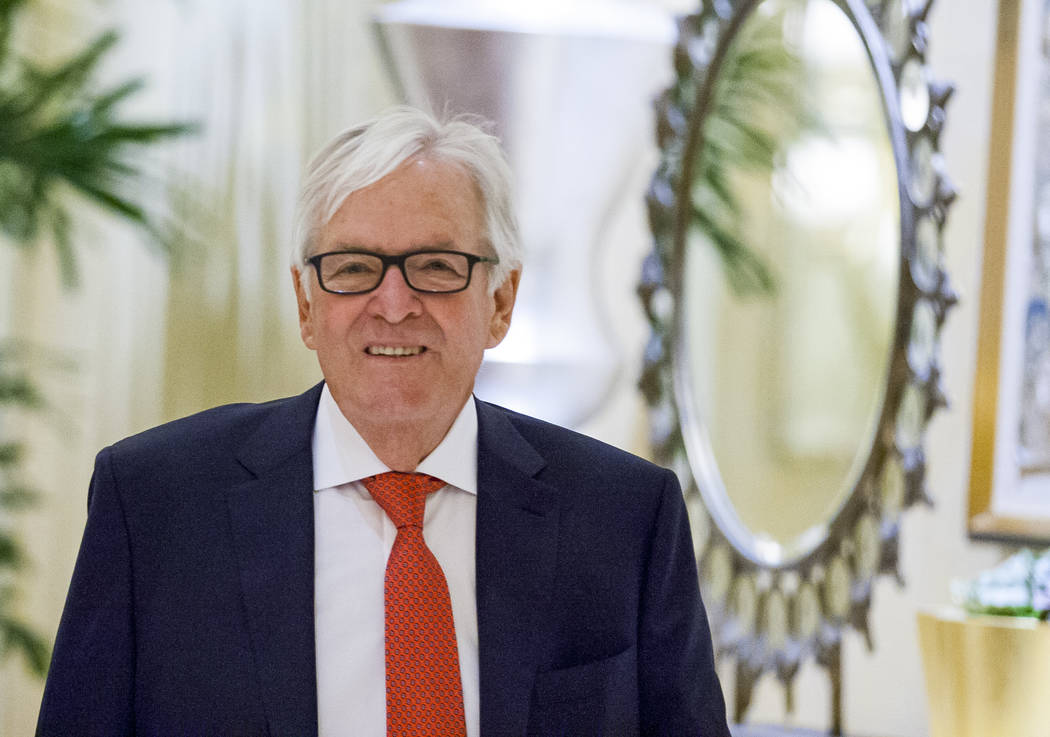 Given his financial largess, there aren't too many places billionaire Bill Foley can't gain entrance.
The most exclusive golf courses? No problem. The finest restaurants? Right this way to your table, sir.
But until Wednesday, there was one place he was on the outside looking in — the NHL Board of Governors meetings. That changed when he made his final payment to the NHL on March 1 for the record $500 million expansion fee and became the 31st member of that exclusive group.
He was up early for the 8 a.m. meeting at Encore, had his own seat at the table, and for approximately four hours, Foley sat and listened to the various items on the agenda and actually participated.
"It was long, very detailed," Foley said of his first time in the room. "But everyone was very friendly and it was a real educational experience to be part of it."
Foley said he was warmly received by his fellow owners, who have been the target of Foley's general manager George McPhee the past couple days as the Knights finalized their 30-player expansion draft list, which was turned in at 7 a.m. and later revealed during the NHL Awards Show.
When the other owners learn of McPhee's handiwork, they may not be so friendly toward Foley the next time the board meets.
"We're very pleased with what we're getting," he said. "George and the staff did a tremendous job and we're very happy with the players we selected.
"Now some of them may not be with us very long. But given the assets we're getting in return, we feel like we came out stronger overall."
NHL commissioner Gary Bettman said it was great to have another seat at the table.
"The Golden Knights have done a spectacular job of building their organization and allowing their fans to embrace the first professional sports franchise in Las Vegas," Bettman said. "It's exciting what's happening and it's a testament to Bill and his staff."
It has been a hectic week for Foley. He sat in and stayed late during the expansion draft meetings at the team's Summerlin offices over the weekend and through Tuesday. He attended the unveiling of the team's uniform last night at Wynn Las Vegas.
However, he'll sit out a shift as the team sends its representatives to Chicago for the NHL's Entry Draft beginning Friday.
"I've got some board meetings I have to attend and some other things that won't allow me to be in Chicago," Foley said. "But George will be there leading our group and we're in good hands."
Contact Steve Carp at scarp@reviewjournal.com or 702-387-2913. Follow @stevecarprj on Twitter.