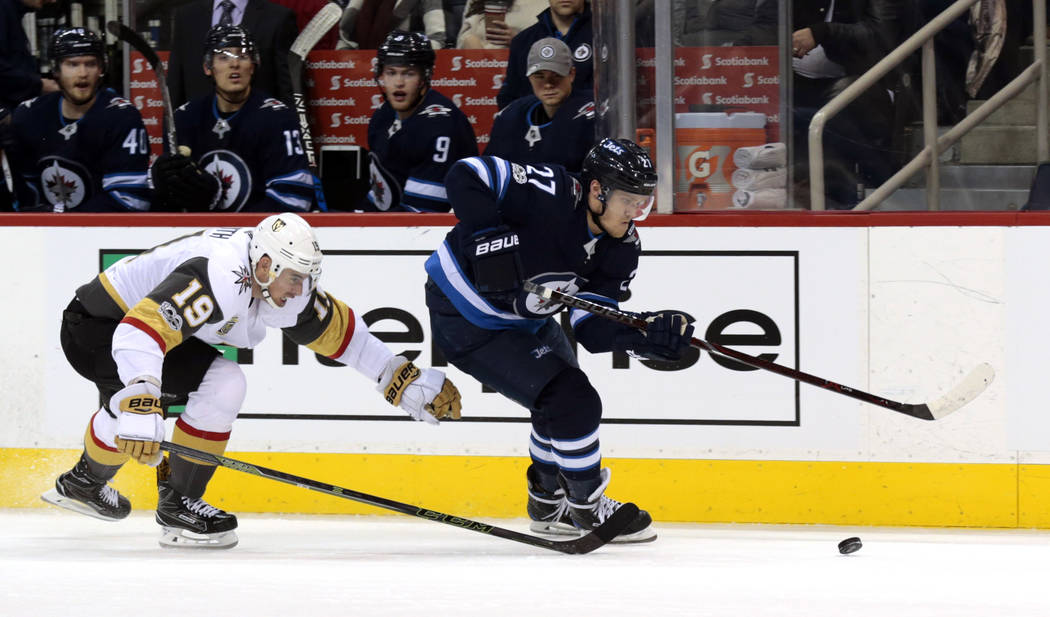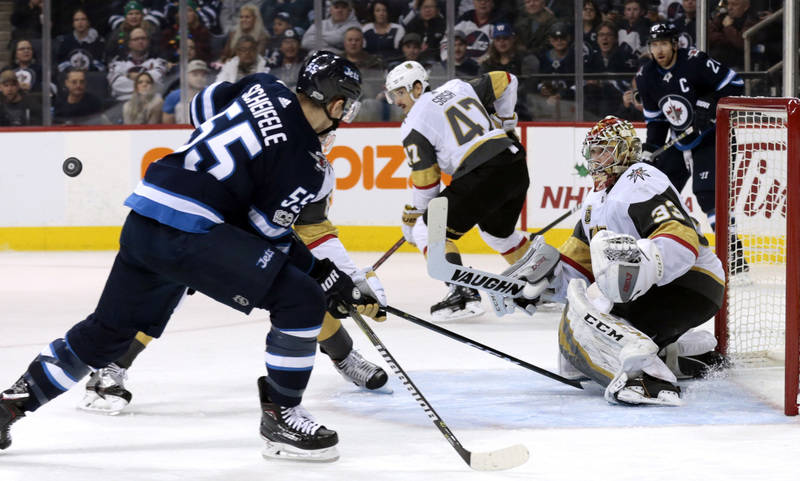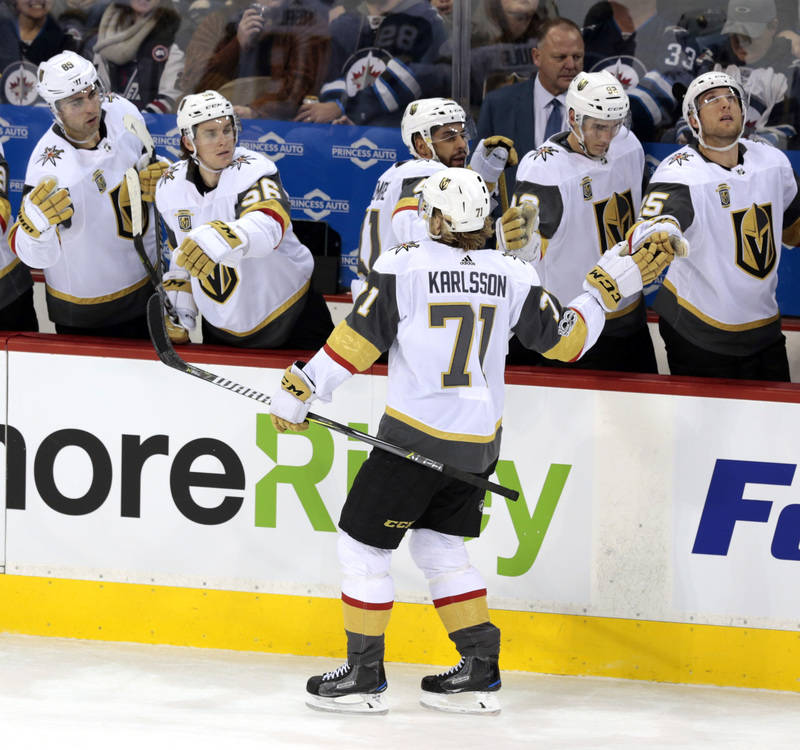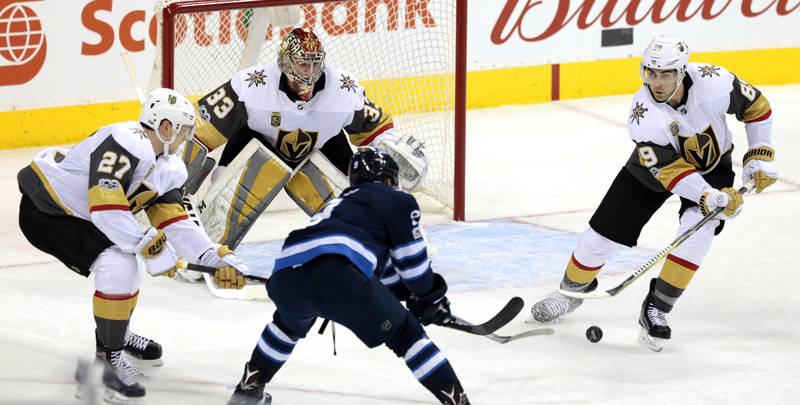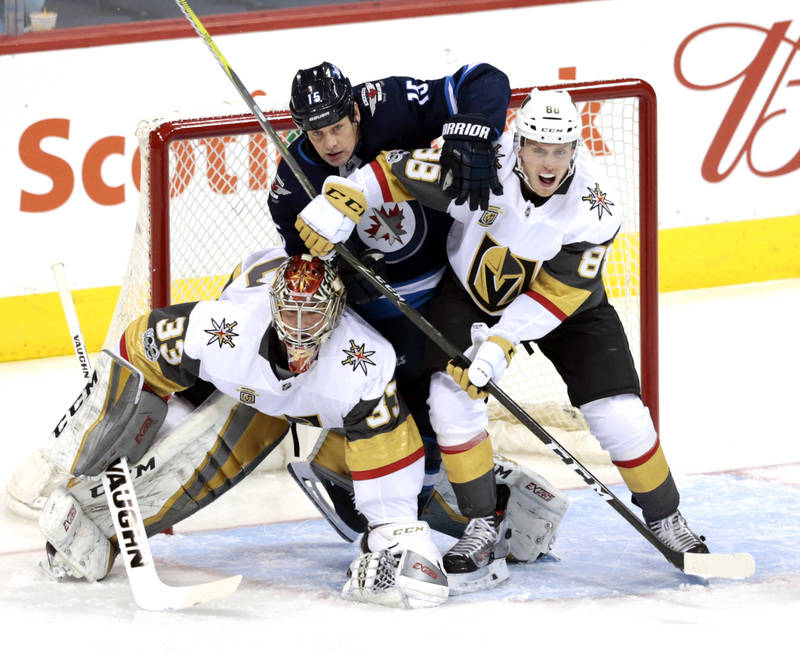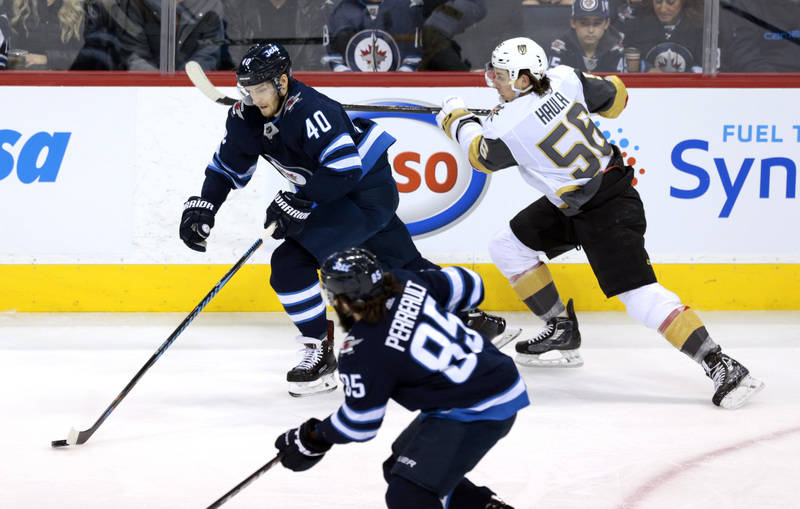 It's called "Puck Luck" in hockey. And the Golden Knights aren't lucky right now.
Hit goalposts and crossbars. Goals being disallowed. Penalties not being called. Greasy opposition goals on deflections. It's all going the wrong way for coach Gerard Gallant's 15-9-1 team, which has lost three straight, dropped out of first place in the Pacific Division and is losing players to injury.
"We've been on the right side of it most of the year," Gallant said Saturday. "We won five in a row, and we were going good. Now, we've lost three in a row, and we've got to find a way to get back on track."
The Knights, who lost 7-4 Friday at Winnipeg, will try to end that streak when they meet the Arizona Coyotes at 5 p.m. Sunday at T-Mobile Arena.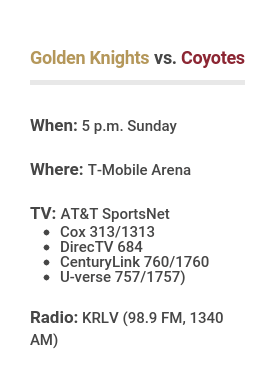 Vegas is 3-0 against Arizona. But only one of the wins was easy, on Oct. 10 when the Knights rode the emotional wave of their home opener along with the stirring pregame ceremony honoring the Oct. 1 mass shooting victims. They jumped to a 4-0 first-period lead in a 5-2 victory.
The wins in Glendale were 2-1 in overtime Oct. 7 and Nov. 25 when the Knights scored three times in a 1:42 span of the second period in a 4-2 victory.
Yet despite some recent success that saw the Coyotes win four of five, they had lost three straight before defeating New Jersey on Saturday in Arizona.
But Gallant isn't worried about the Coyotes. He has his own problems.
"Everyone's coming to the rink with a good attitude," he said. "The guys are working hard. We just have to keep battling and keep working to play a 60-minute game."
The Knights went through a similar stretch at the end of October and early November when they lost three straight — to the Islanders and Rangers in New York and the Bruins in Boston — before a 5-4 win at Ottawa. That was during a six-game trip.
"We can't sit back on our heels," right wing Alex Tuch said. "We have to forecheck. I think we're one of the best forechecking teams when we're forechecking with five men, but if we only have one, two or three guys forechecking at a time, it doesn't work.
"We've just got to be a connected unit, and that's what made us so successful at the beginning of the season, because, I mean, we were turning pucks over left and right and we were getting really good chances out of it. Honestly, (Friday) we did it at times, but we've got to do it more consistently."
Defenseman Colin Miller said: "The Dallas game I thought we played really well. I thought we played 60 minutes strong. I mean, there's definitely good parts of the game, but, yeah, maybe some inconsistencies for sure.
"I think we've definitely had better nights this year on other stuff that we can build on. We're going back home, and we play well at home, so it will be nice to get back there."
Three storylines
1. Change your luck. Losing streaks usually are accompanied by bad luck. A hit post. A missed penalty call. A goal disallowed. A deflection that gives the opposition a goal. It has all happened to the Golden Knights during their three-game losing streak. So how to change it? Stay out of the penalty box, tighten things up in your end and get more pucks on net. You can bet coach Gerard Gallant has told his team that and then some.
2. Injuries a factor. Luca Sbisa is back on the blueline, but the Knights clearly missed defenseman Deryk Engelland in Winnipeg after Engelland blocked a shot with his right hand Thursday against Minnesota and did not play against the Jets. His steadying influence is needed. Same for forward David Perron, who has been on the injured reserve list for a week after suffering an upper-body injury Oct. 24. And even Will Carrier, who plays right wing on the fourth line and has not played in a week after being injured Oct. 25, has been missed.
3. Familiarity breeds contempt. This will be the fourth meeting between the Knights and Arizona. These teams know each other pretty well, and the Coyotes played the Knights much tougher a week ago in Glendale. Expect a close game with Arizona much improved from earlier this season.
More Golden Knights: Follow all of our Golden Knights coverage online at reviewjournal.com/GoldenKnights and @HockeyinVegas on Twitter.
Contact Steve Carp at scarp@reviewjournal.com or 702-387-2913. Follow @stevecarprj on Twitter.