Golden Knights set to face 'best player in the league'
Updated November 18, 2018 - 10:20 am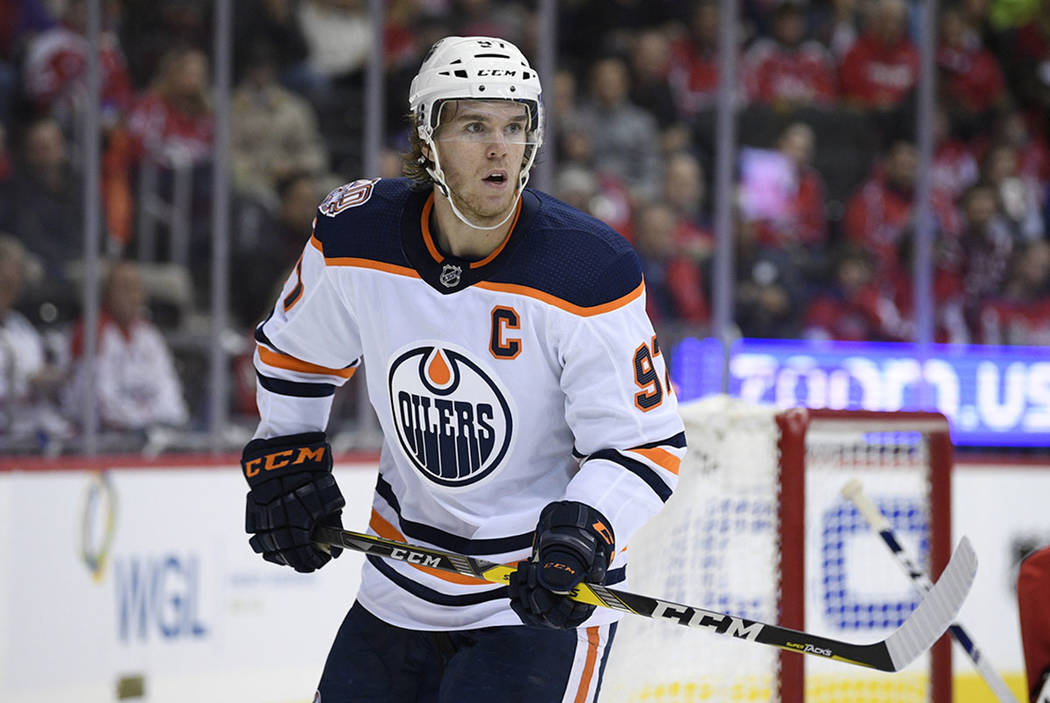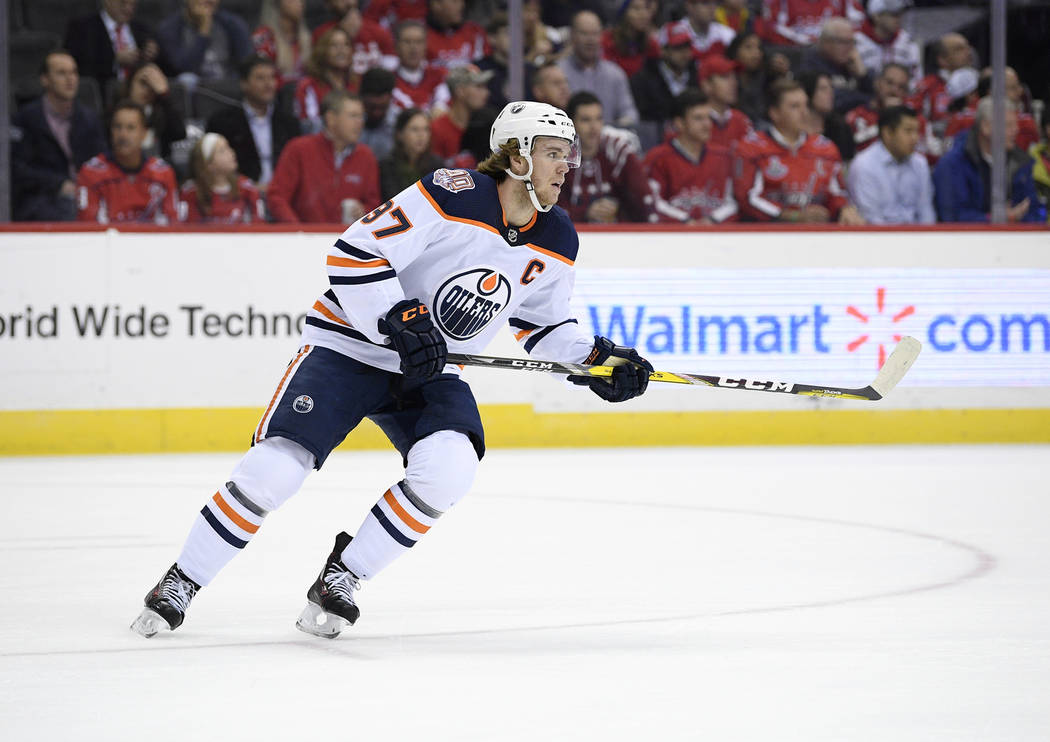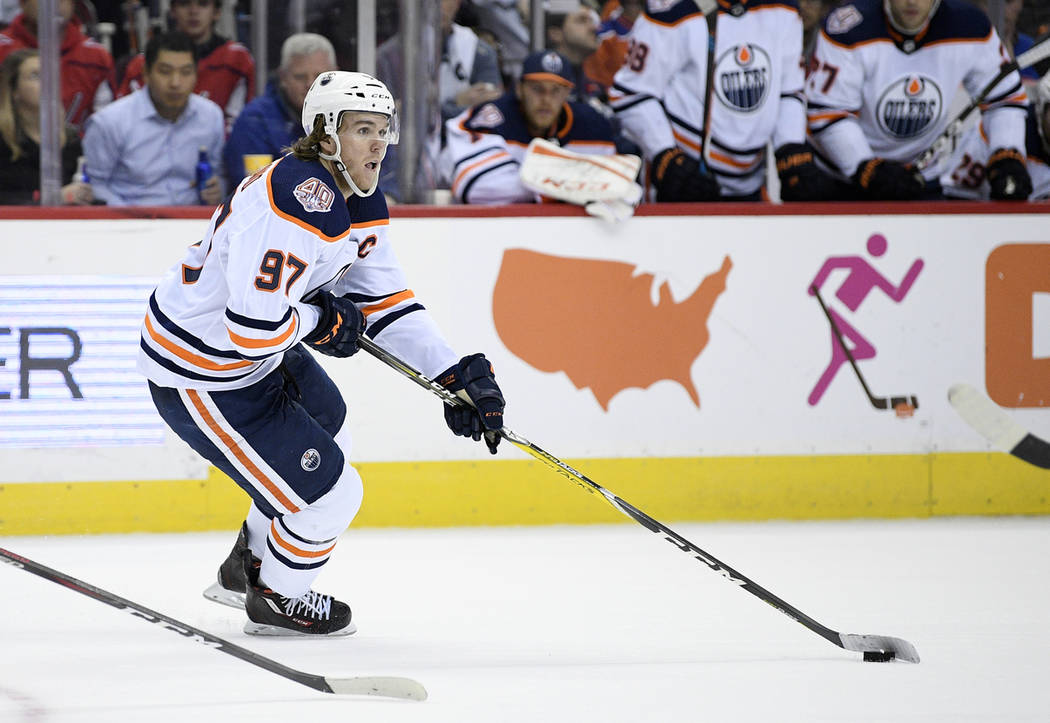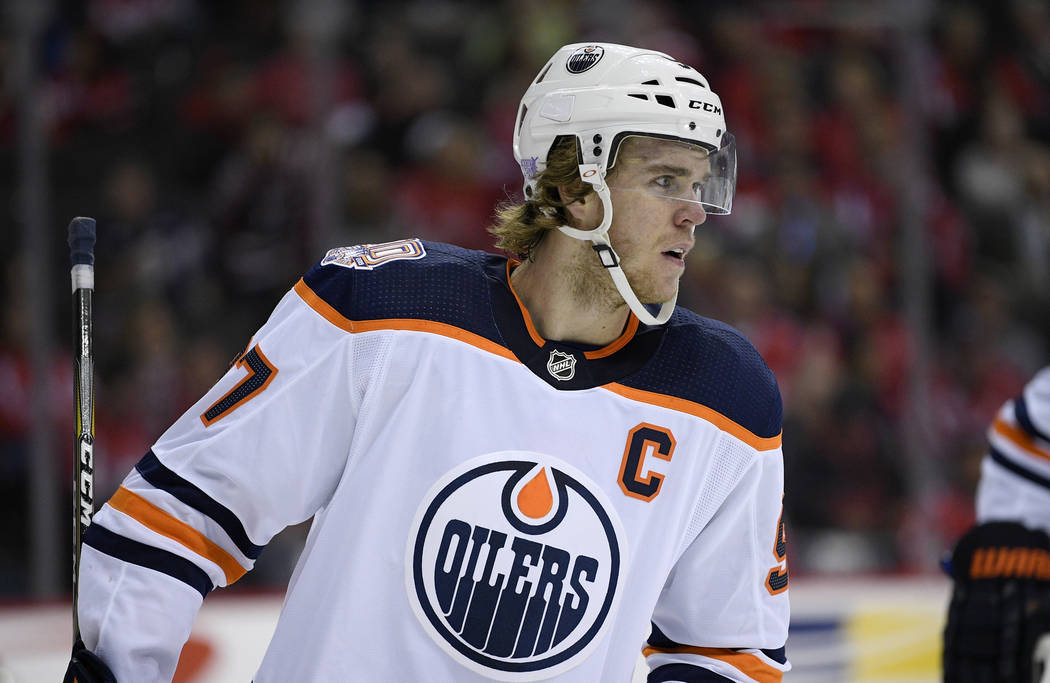 EDMONTON, Alberta — The Golden Knights get their first look this season at Connor McDavid, Edmonton's super center, when they play the Oilers on Sunday night.
"I'd say he's the best player in the league," coach Gerard Gallant said of McDavid, Edmonton's 21-year-old playmaker.
McDavid has won the Art Ross Trophy as the NHL points leader the past two seasons and is making another run at the scoring title with 26 points through his first 18 games.
Gallant said McDavid is fast and creative, a challenge for opposing defenses. "If you play him real tight and skate with him and try to take some ice away from him, you've got a chance," Gallant said.
"But he's a great player, and it's going to be tough to contain him, for sure."
It certainly will be a major undertaking for the Knights.
McDavid was reunited on the top line with Leon Draisaitl for Tuesday's game at Montreal, and the result was a 5-2 victory for the Oilers as McDavid had three assists and set up several other Grade-A chances.
Knights center Pierre-Edouard Bellemare is excited for the challenge.
He brings a lot obviously, otherwise we wouldn't be talking about him, right?" Bellemare said. "He's an unbelievable player. It's fun to be able to play against this kind of guy. That's why you want to play in the NHL. This is the kind of guy where you look up and you're like, 'OK, I really want to play against him.' Every time you have a chance to play against guys like this, you just take pride in doing the work. It's not going to be easy. The guy is crazy creative, but it's also crazy fun.
McDavid had two goals and six assists in four games against the Knights last season. Edmonton won at home both times against the Knights, with McDavid getting a pair of goals and four assists.
Making the turn
The 20-game mark represents the unofficial quarter point of the season, but it's usually an artificial marker.
That's not quite the case for the Knights.
"It's a real thing for us because we get (Nate) Schmidt back now," forward Max Pacioretty said.
Pacioretty isn't too concerned about where the Knights sit in the standings, but knows it's time to start putting together some wins.
"You don't make it to the Stanley Cup Finals in November," he said after Friday's loss to St. Louis. "In order for this team in here to realize that, hearing about last year and how they got there, it was one day at a time. There's still a ton of hockey to be played. A season's not made at this point of the year. We have to go into each game knowing these points are so valuable. We'll do whatever it takes to take points each and every game."
Warm welcome
Ex-Knight David Perron got a warm welcome from fans T-Mobile Arena on Friday night when he hit the ice for his first shift with the Blues.
"I feel the love from this city for sure," Perron said after the Blues' 4-1 win. "It's unfortunate how things worked out (during the offseason). I wish it would have been different, but on to the game we played tonight."