Golden Knights staff saw quality hockey at World Juniors
January 6, 2017 - 9:42 am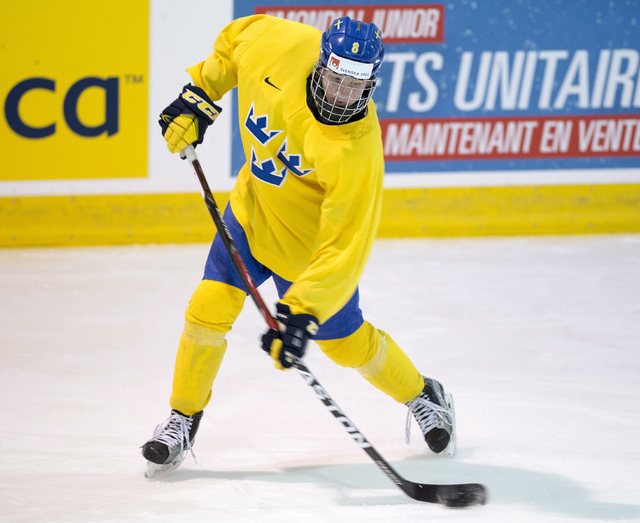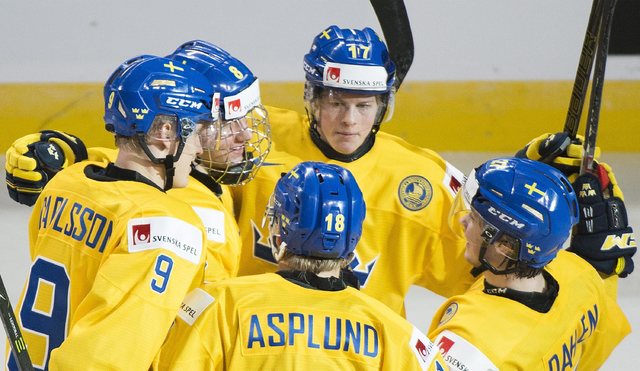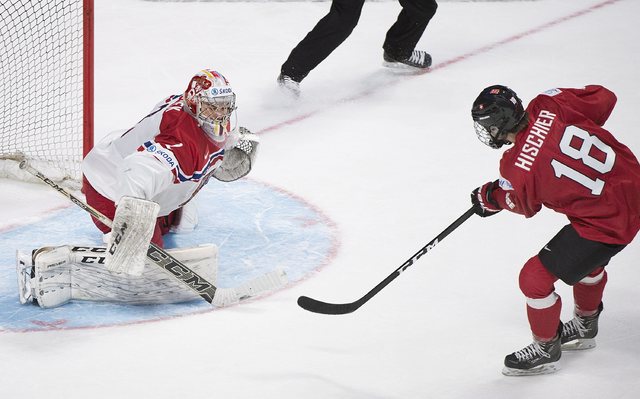 MONTREAL — The notes have been taken and filed away. The databases will be updated, and schedules are being checked so they can watch certain players again.
Vegas Golden Knights general manager George McPhee and his scouting staff had spent the past 11 days watching many of the world's best under-20 players at the World Junior Hockey Championships. It was time well spent, McPhee said.
"We learned a lot," he said. "This was a chance for us to see how the older players fared against each other, how they adjusted their games playing for their country, things like that.
"We'll follow the people we're interested in over the months leading up to the draft, whether it's with their junior team, their country in an international tournament or other events. But we had tremendous coverage, and it will lead to better dialogue, better questions and better answers when we meet as a staff."
The team will bring its amateur scouts to Las Vegas in a couple of weeks, and what they saw in Montreal and Toronto will produce much discussion.
"There certainly were some players here (in Montreal) who could be in a Golden Knights uniform someday," McPhee said. "It was a fantastic tournament. The talent, the intensity of the players, the emotion of the games makes it a wonderful thing to watch, and you get to see people's true colors."
One of the players McPhee was glad to see was Rasmus Dahlin, a 16-year-old defenseman from Sweden who didn't play much but performed well when he did. Dahlin could be the No. 1 overall pick in the 2018 draft.
"It was something to see him play," McPhee said. "He didn't play the first two periods (Wednesday vs. Canada). But once he got out there, you could see he was something special."
Shane Malloy, who does draft analysis work for the NHL Network on Sirus XM Satellite Radio, said he thought two players in particular helped themselves during the tournament.
One was Nico Hischier, a center from Switzerland who plays for Halifax in the Quebec Major Junior Hockey League. The other was Elias Pettersson, a center from Sweden who plays for Timira IK in his native land.
"Hischier isn't flashy, but he makes the right plays, and he has the ability to process information under duress," Malloy said. "He reminds me of Jonathan Toews (Chicago Blackhawks center). He showed an ability to take over a game with his individual skill.
"Pettersson is a smooth skater, and what makes him good is his unpredictability. Most centers, you either know they're going to pass or shoot in a given situation. With Pettersson, you don't know what he's going to do. He's also very good defensively."
Mark Seidel of North American Independent Central Scouting was impressed by Finland defenseman Miro Heiskanen and center Martin Necas of the Czech Republic.
"Heiskanen's team played terrible, but he was still out there playing hard, trying to make something positive happen," Seidel said. "He's a really great skater."
Of Necas, Seidel said: "He's got good speed, and he gets to a lot of loose pucks. He didn't have a lot of help, either."
Next for the Golden Knights staff are the CHL and USHL prospects games this month, followed by the Five Nations Tournament for the top under-18 players in February. There's the NCAA Tournament and Frozen Four in late March-early April, the under-18 world championships in April in Slovakia, the Memorial Cup in Canada in late May and the predraft combine in Buffalo, New York, in early June.
"We'll be very busy," McPhee said. "It's not any one tournament that makes you decide on a player, it's a baseline of information built up over time. So we want to get as many different looks at players we're interested in as we can."
Contact Steve Carp at scarp@reviewjournal.com or 702-387-2913. Follow @stevecarprj on Twitter.