Golden Knights to face Capitals in Stanley Cup Final
Updated May 24, 2018 - 12:42 am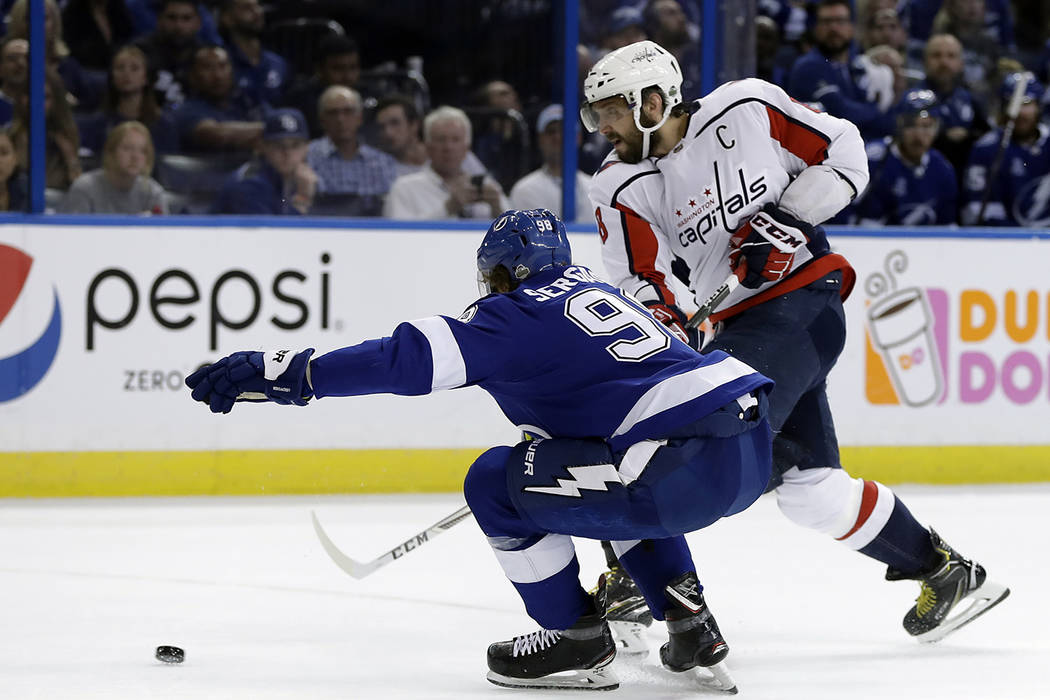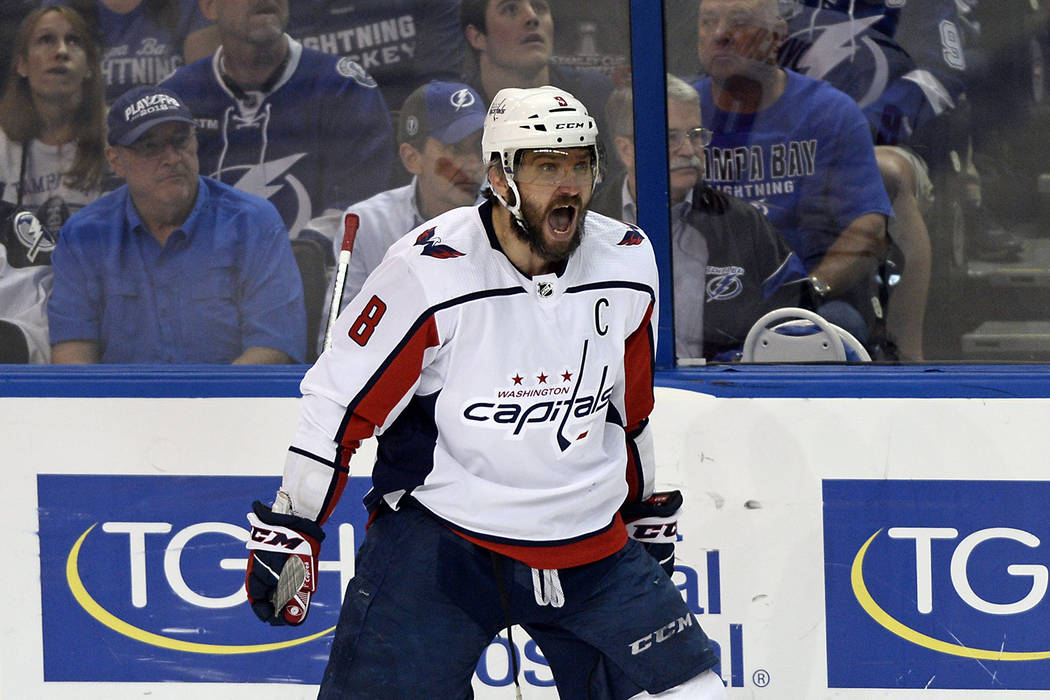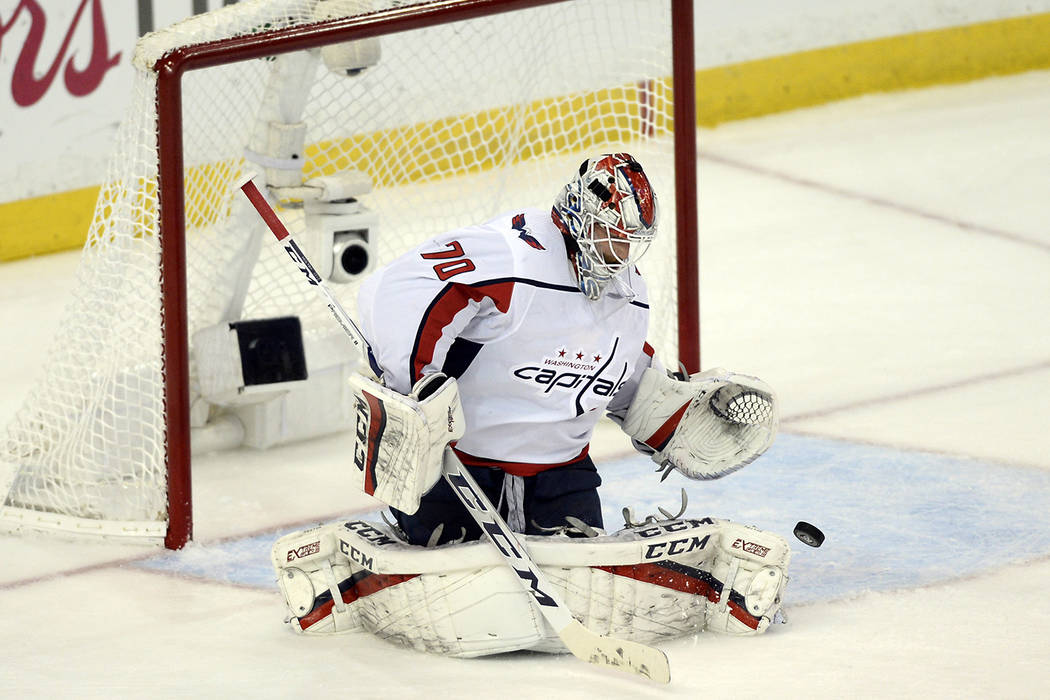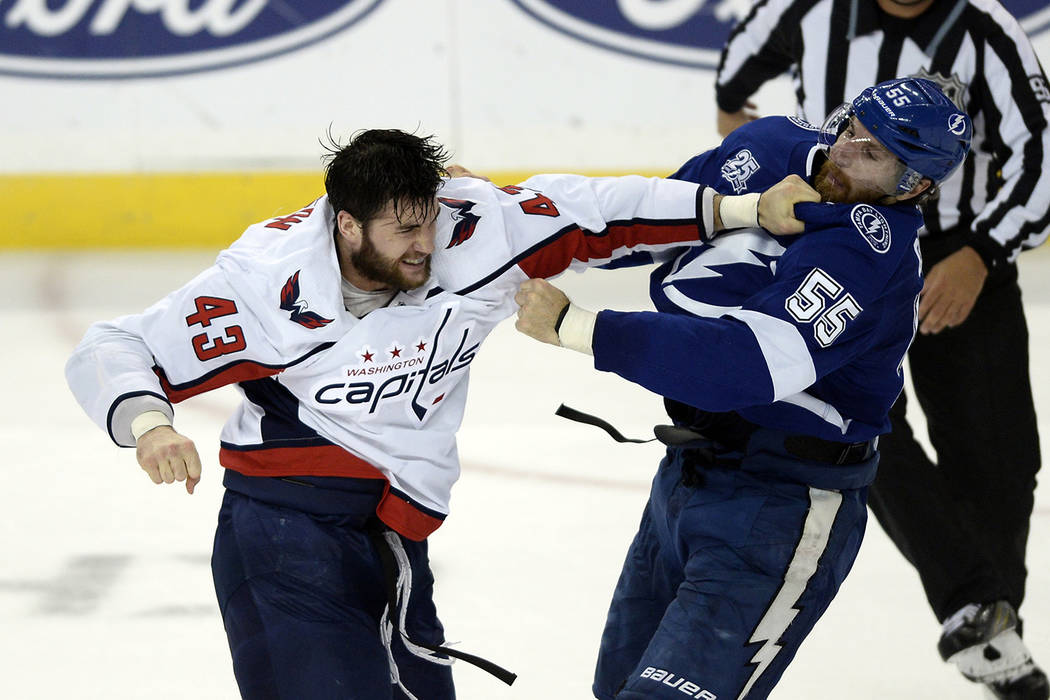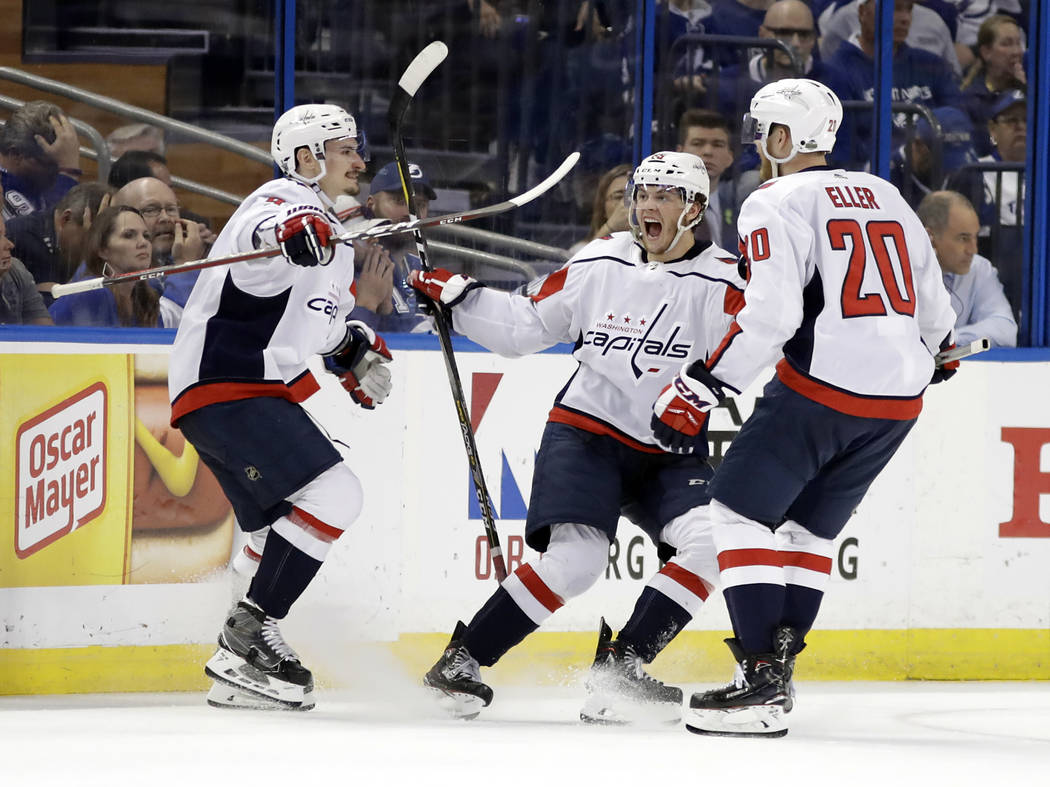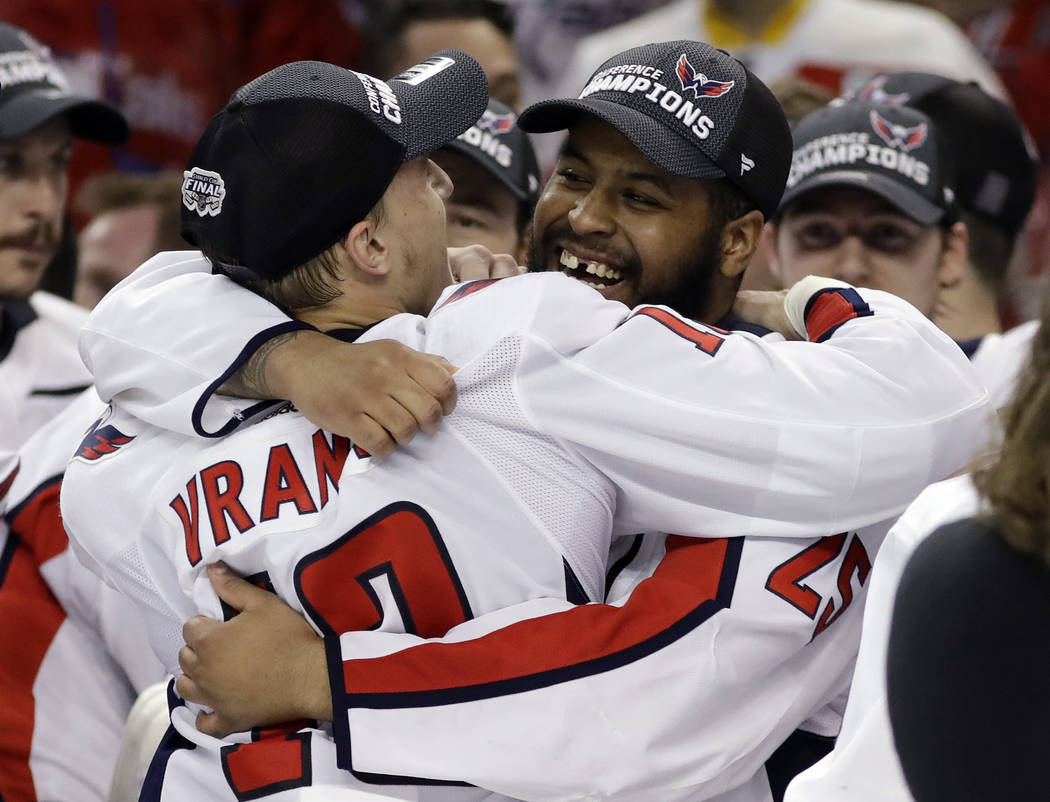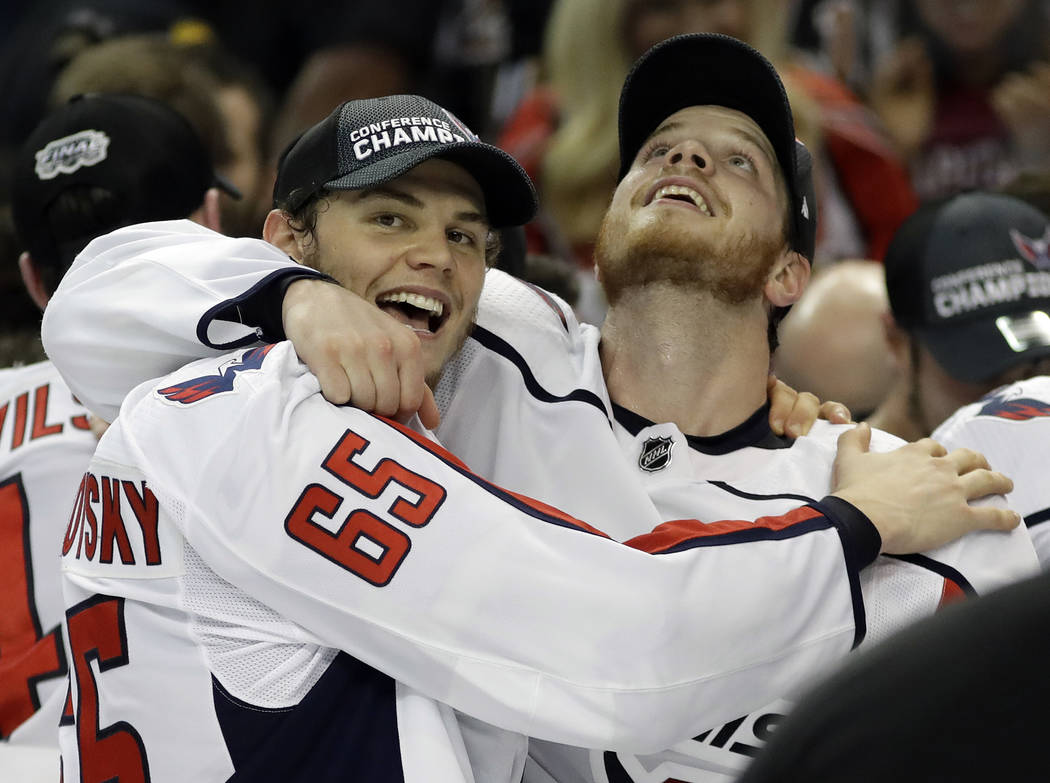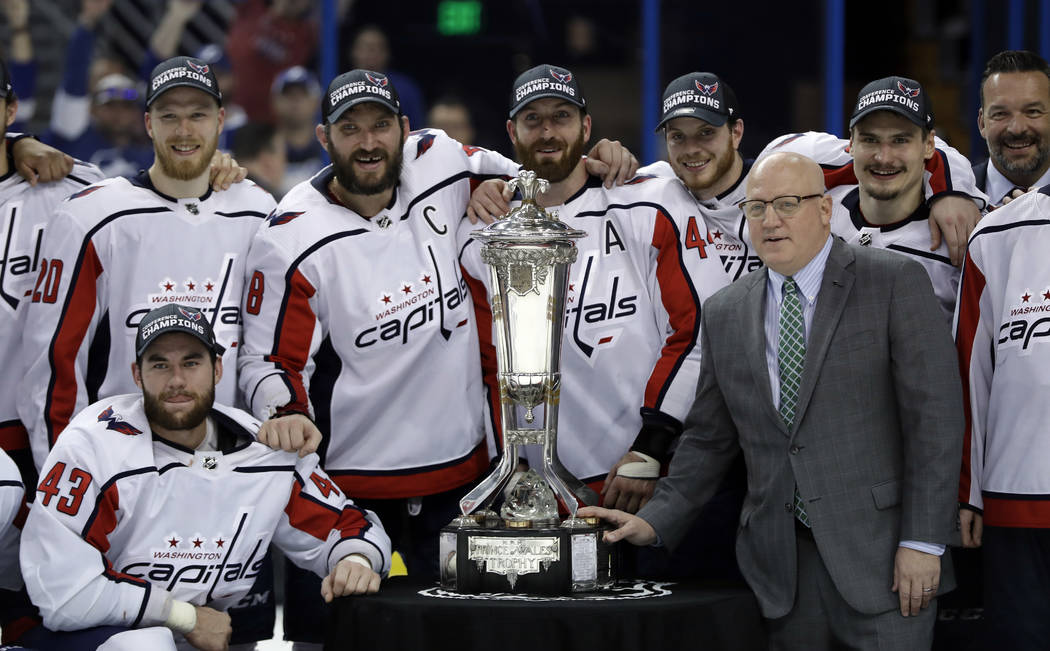 TAMPA, Fla. — In his 13th NHL season, one of hockey's biggest stars is headed to his first Stanley Cup Final to play against a team that is in its first season in the league.
Alexander Ovechkin scored 62 seconds into Game 7 of the Eastern Conference Final on Wednesday night at Amalie Arena, leading the Washington Capitals to a 4-0 victory over the Tampa Bay Lightning.
The victory sends Ovechkin — one of this era's most dynamic goal-scorers — and the Caps into the Cup final against the Golden Knights.
Ovechkin was asked about his emotions afterward. "Emotions?" he said. "We're going to the Stanley Cup Final. I think everybody happy, but we still have not finished. Not done yet, you know what I mean? I'm kind of emotional right now. It's hard to explain."
Teammate Nicklas Backstrom added, "We've been waiting a long time for this. … It only took 11 years."
Braden Holtby pitched the shutout for the Caps, stopping 29 shots. He also blanked the Lightning in Game 6 and is riding a scoreless streak of nearly 160 minutes.
Andre Burakovsky added his first two goals of the playoffs in the second period and Backstrom added an empty-netter to seal the Capitals' second berth in the Stanley Cup Finals.
Washington's only other Cup final was before Ovie, in 1998, a loss to the Detroit Red Wings.
Ovechkin has been criticized during his career for achieving individual greatness but coming up short in team goals. But Coach Barry Trotz said he saw a more determined star player during the postseason.
"There were a lot of people doubting if he still had what it took," Trotz said. "The great players take exception to that. … He said, 'I'm going to show you I'm still a great player.' And he did."
Holtby said there's something different about this Washington team. In years past, the Caps have experienced tremendous postseason disappointment.
"I think our group here really understands what it means to be a team and how to win," Holtby said. "Maybe in the past we've had more skill or been better on paper or whatever. But this team, everyone knows their role and everyone wants to pitch in and everyone is comfortable with each other. I haven't been on a team like this where in any situation we're confident and confident in each other. We don't get down on each other.
"It's a strong group, and that's extremely hard to come by and something that we're going need to have going forward to be our best and be a strong team."
The Capitals lost both games to the Golden Knights during the regular season.
The Knights won 3-0 at T-Mobile Arena in December before taking a 4-3 decision at Capital One Arena in February.
Review-Journal wire services contributed to this report.
Contact Adam Hill at ahill@reviewjournal.com or 702-277-8028. Follow @AdamHillLVRJ on Twitter.
Related
Knights favored against Capitals in Stanley Cup Final