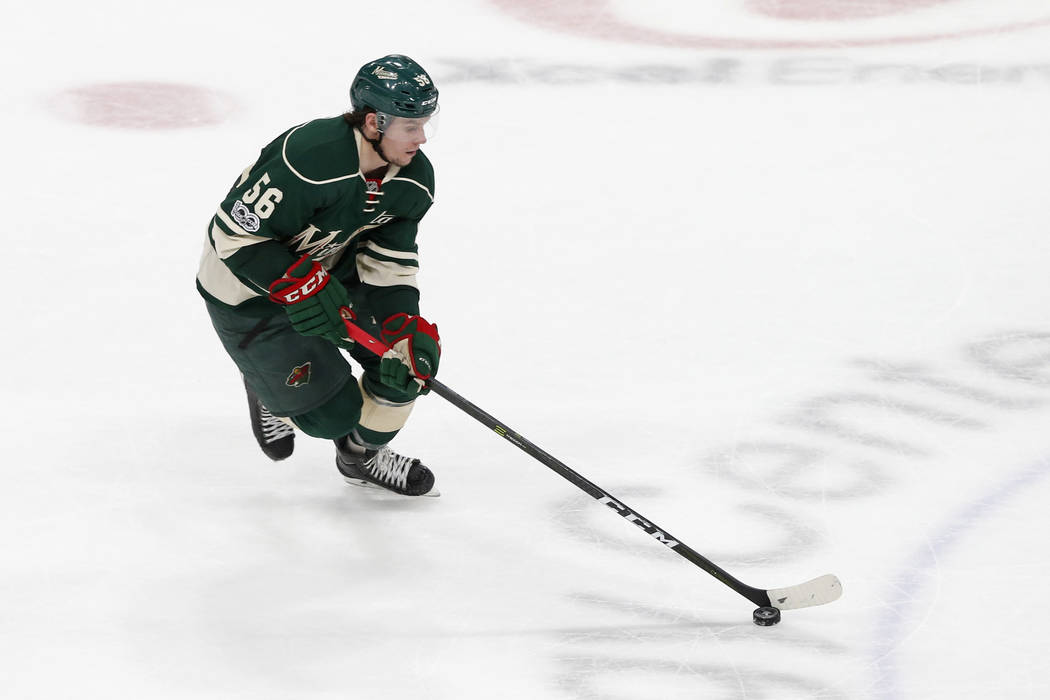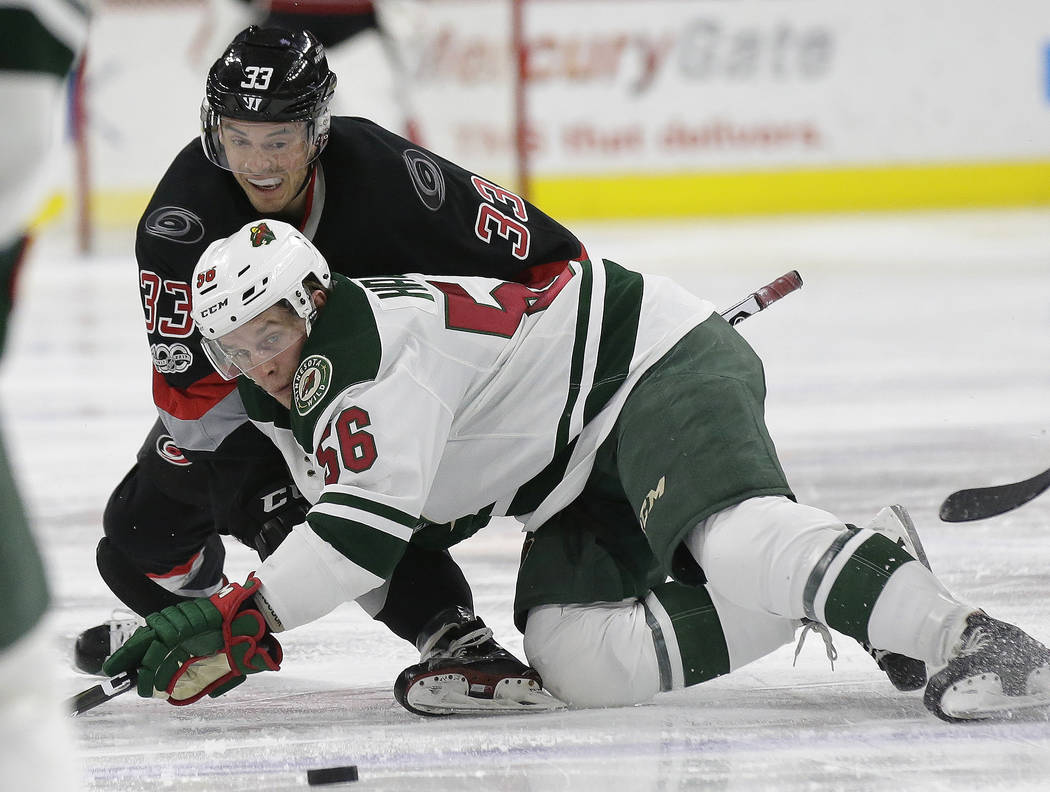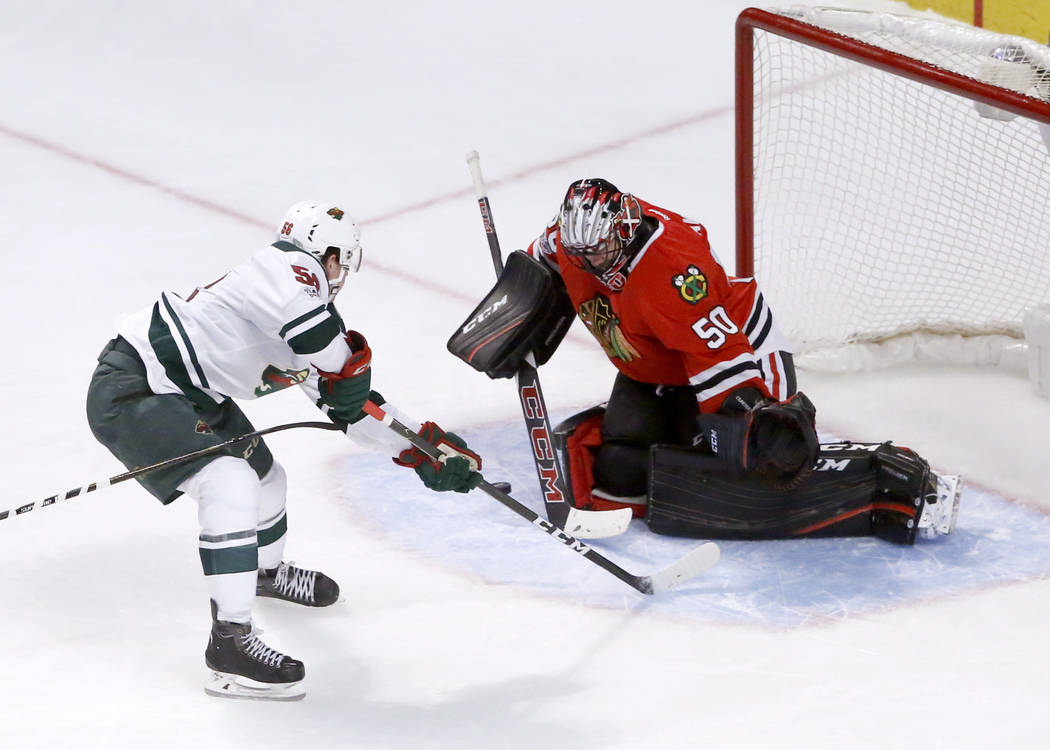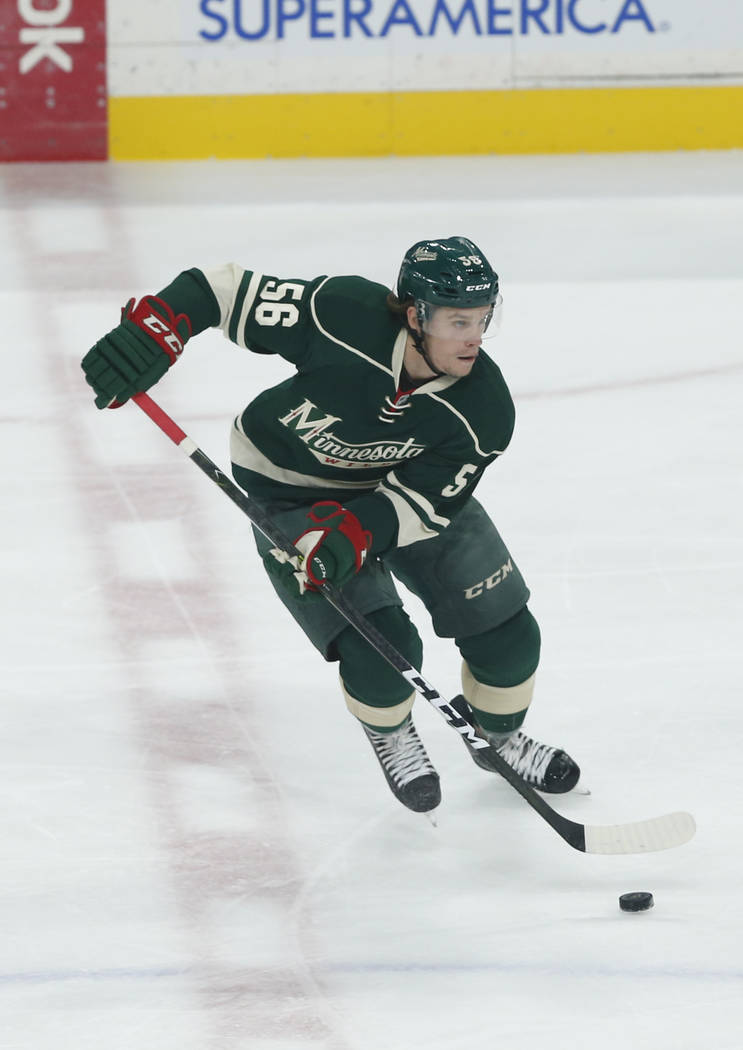 The Golden Knights said they would likely be involved in the early free agency window provided by the NHL and it appears they took advantage of the opportunity.
Reports have the Knights signing prospective restricted free agent forward Erik Haula of the Minnesota Wild to a multi-year contract as part of a complicated deal that will also have prospect Alex Tuch headed to the Knights along with a conditional future draft pick.
It is not known what the pick will be for what year or what round. The deal was first reported by TSN's Bob McKenzie late Tuesday.
The Knights also have selected Ottawa defenseman Marc Methot as the Senators' selection, it was confirmed Wednesday, but he may be on the move when the trade moratorium is lifted at 5 a.m. Thursday.
Haula, a 26-year-old, 5-foot-11-inch, 188-pound four-year veteran forward, scored a career-high 15 goals for the Wild and had 26 points while averaging 13:49 in ice. He played mostly on the fourth line. In four seasons with the Wild, he scored 42 goals and had 89 points. He was scheduled to be a restricted free agent July 1.
By electing to deal for Haula, he becomes Minnesota's selection in the expansion draft. It also keeps defenseman Matt Dumba in the Twin Cities along with fellow defenseman Marco Scandella and forward Eric Staal.
Tuch, 21, a right wing from Boston College, scored 18 goals and 37 points in 57 games for Iowa of the American Hockey League last season and also played in six games for the Wild.
Methot, 31, is due to make $4.9 million this season. In 68 games last season, he had no goals and just 11 assists but helped Ottawa reach the Eastern Conference finals.
This is a developing story. Check back for updates.
Contact Steve Carp at scarp@reviewjournal.com. Follow @stevecarprj on Twitter.