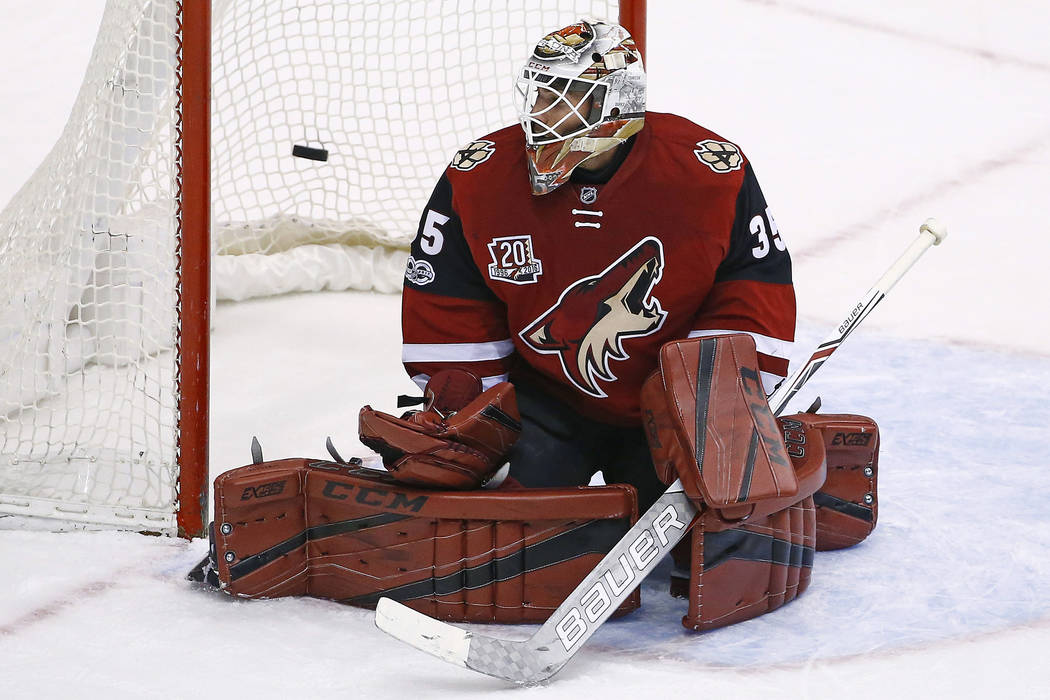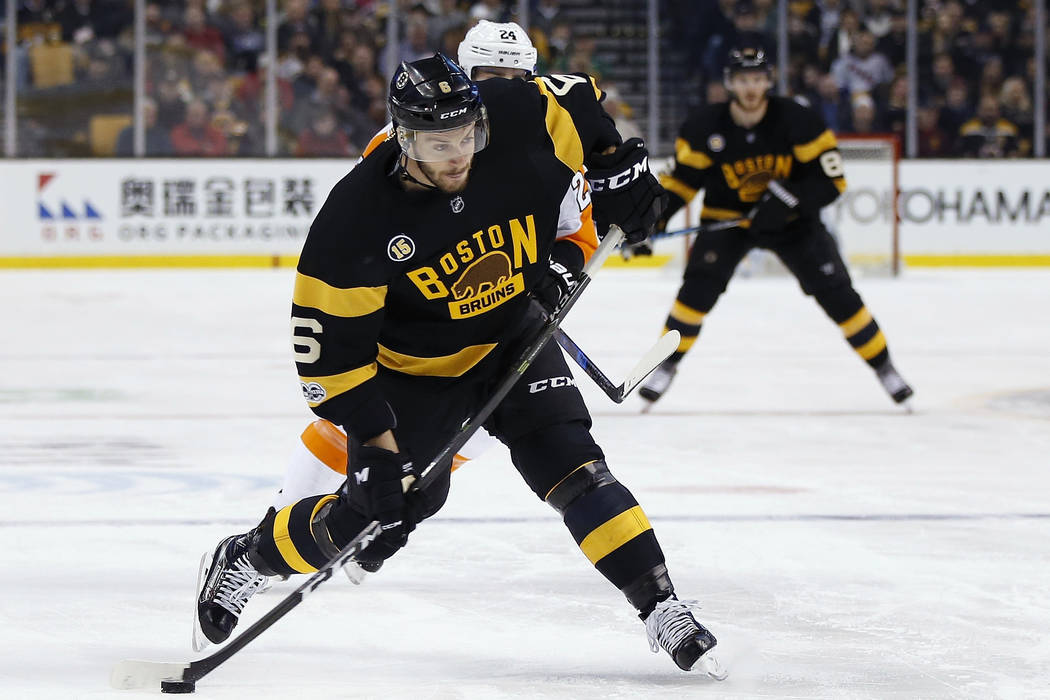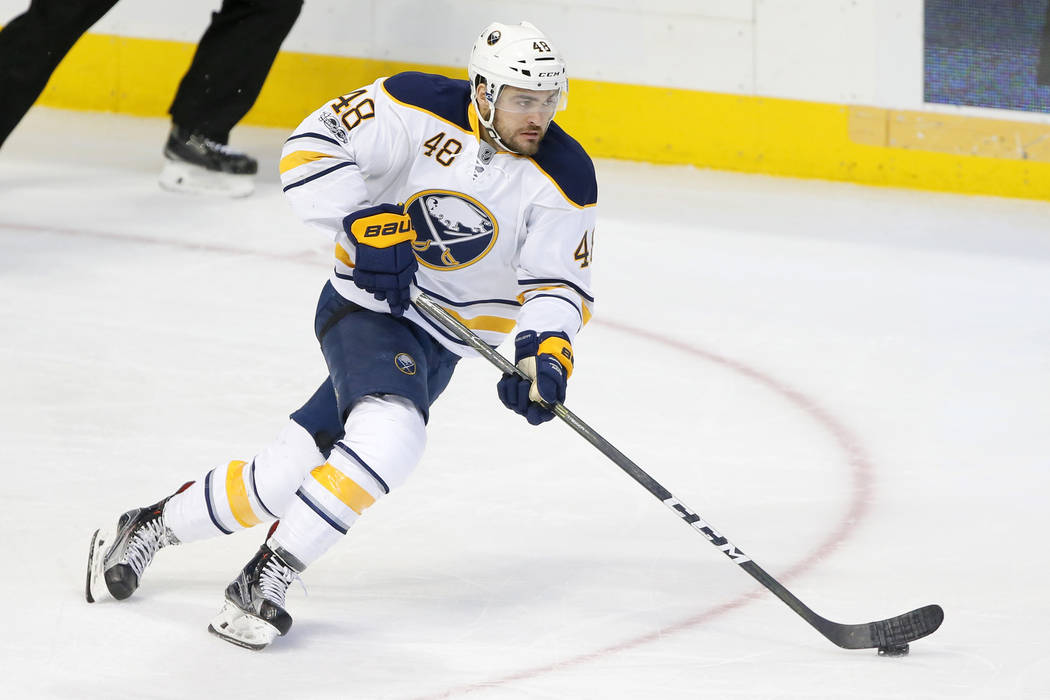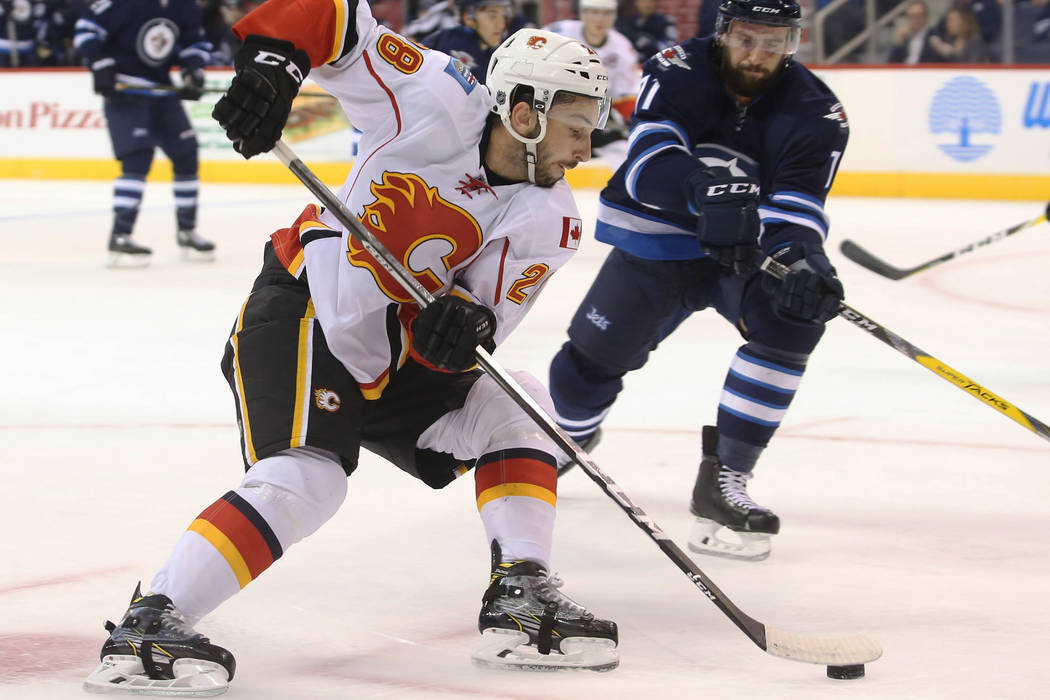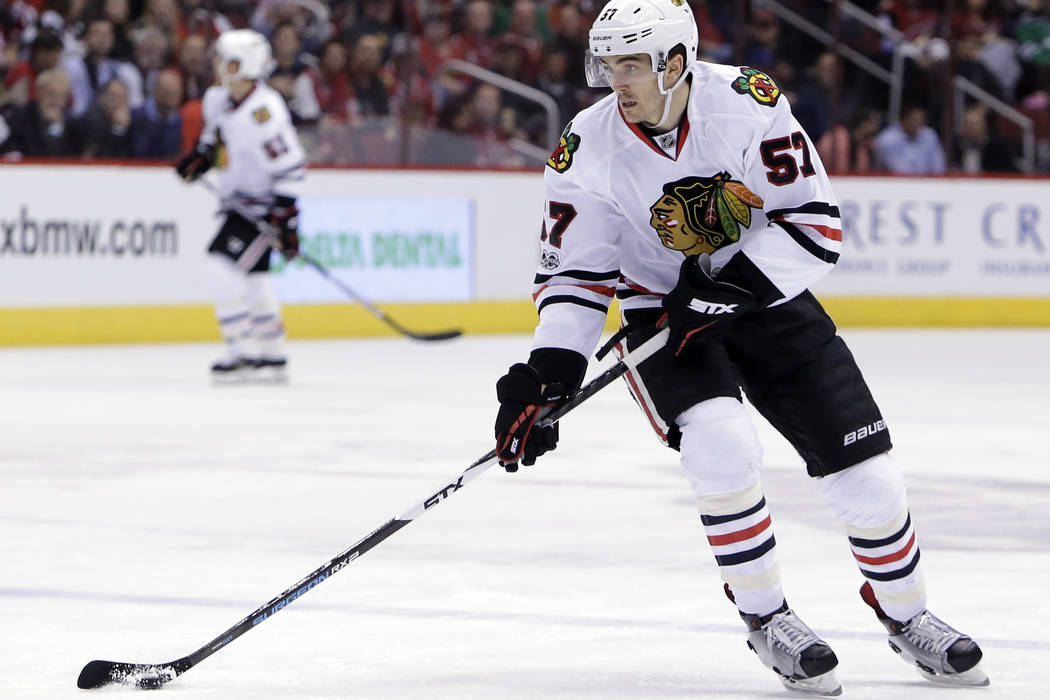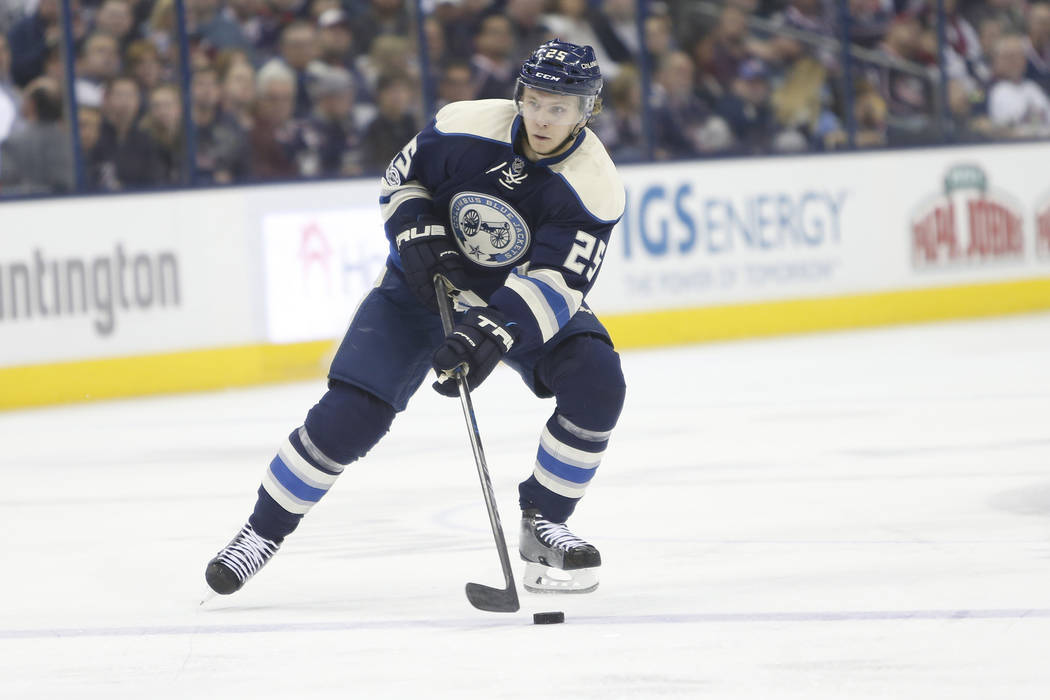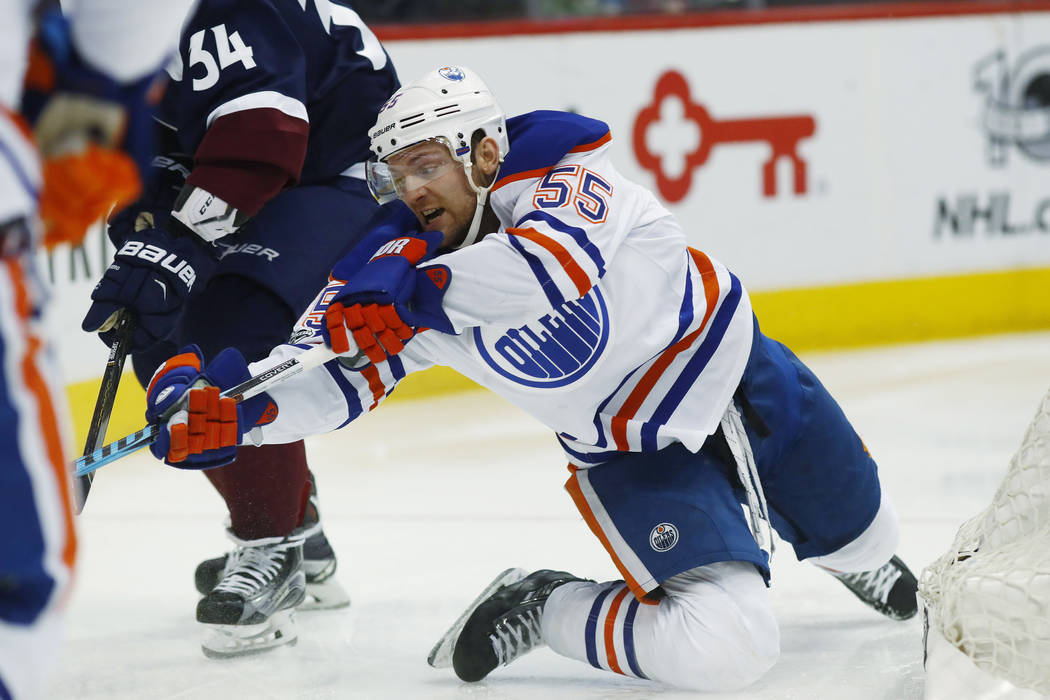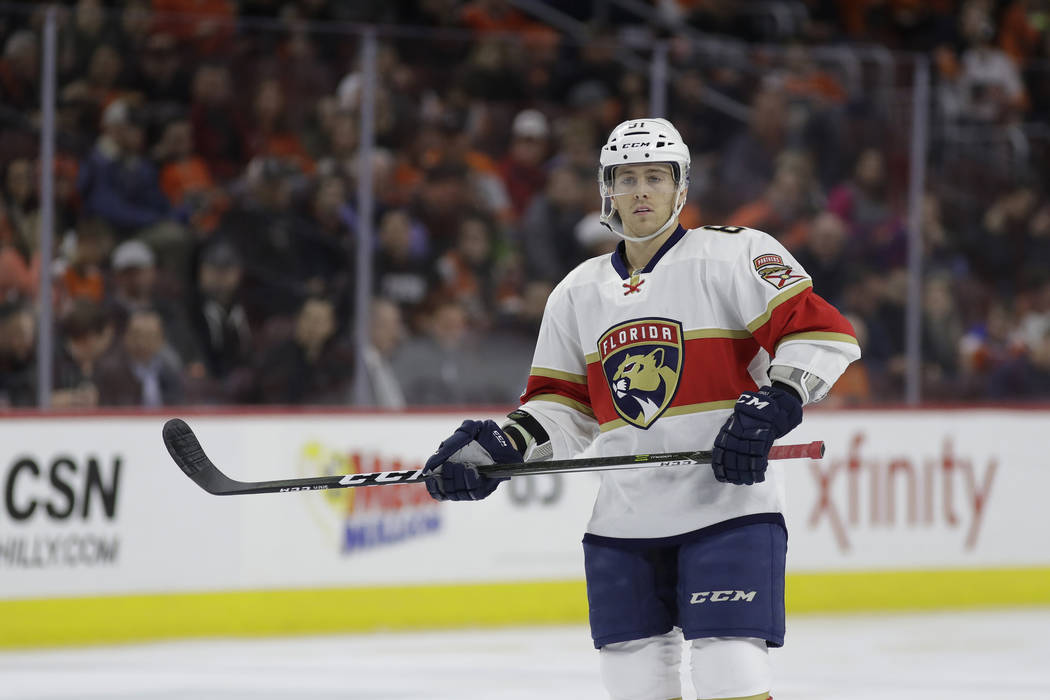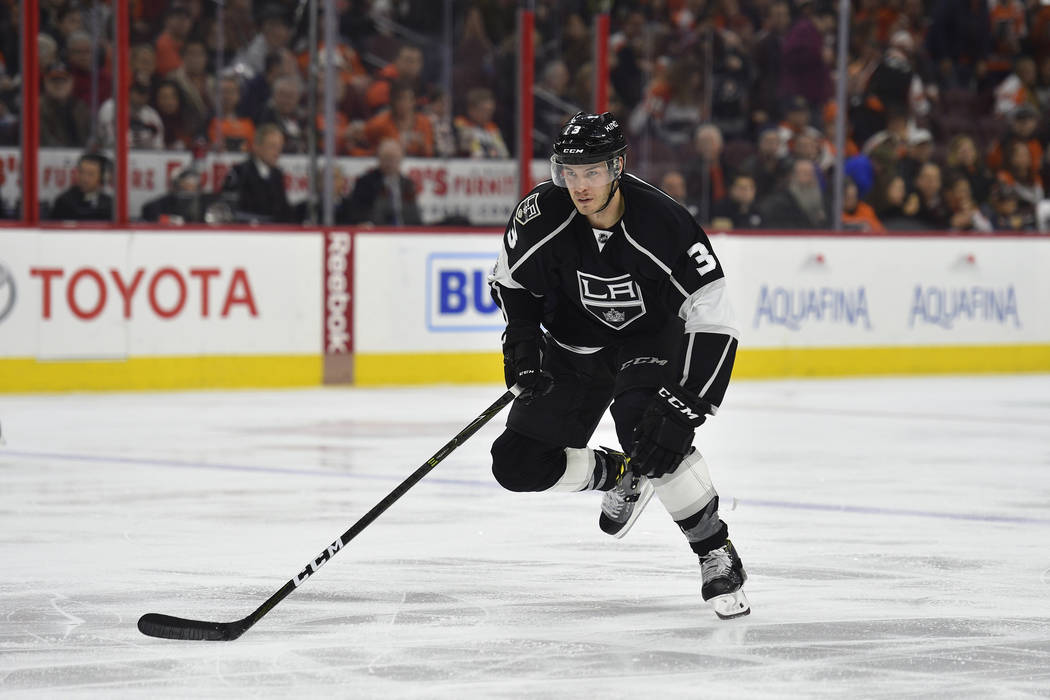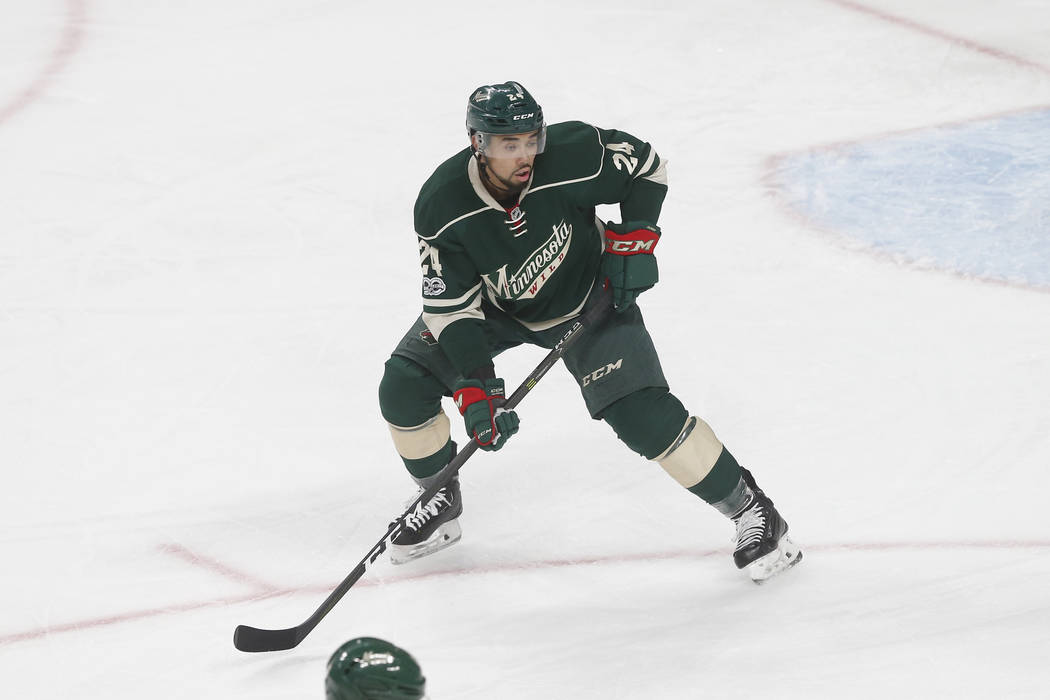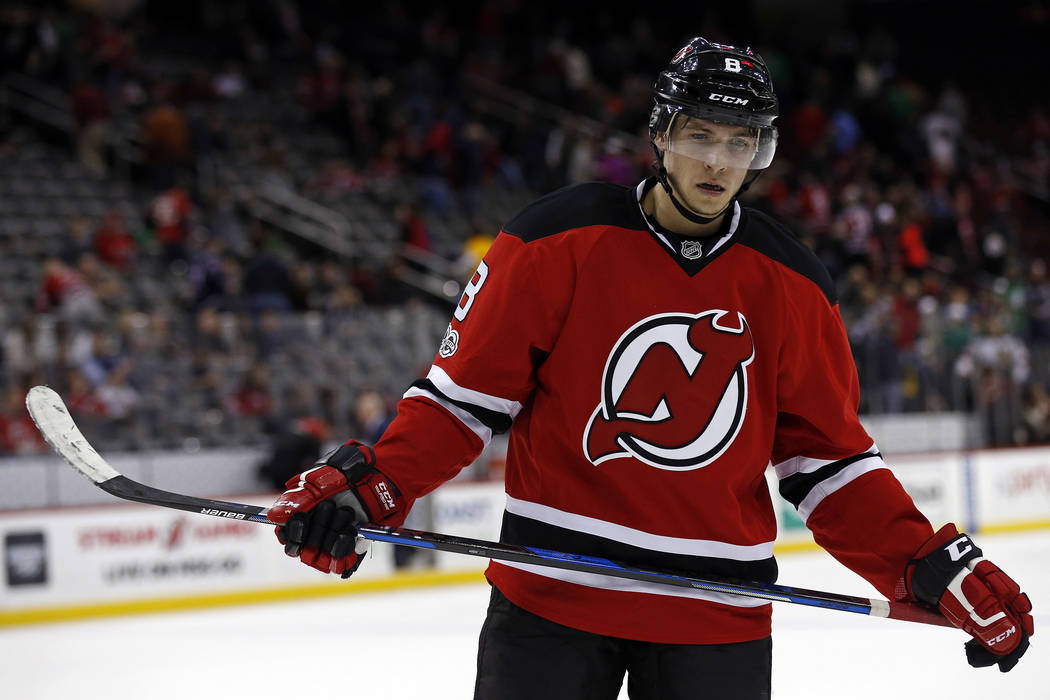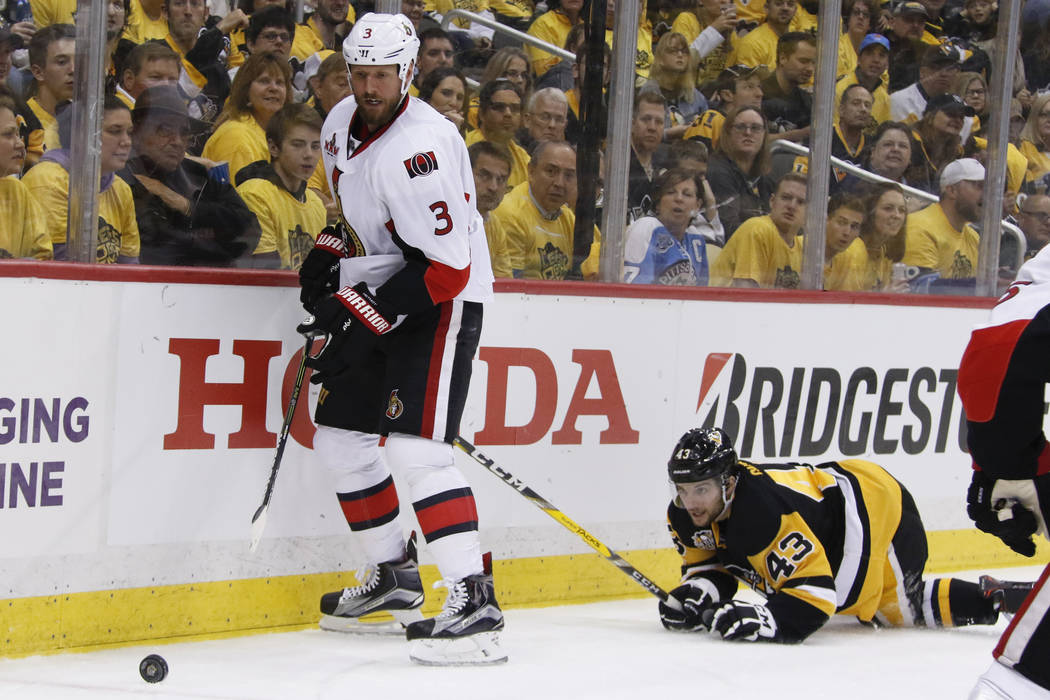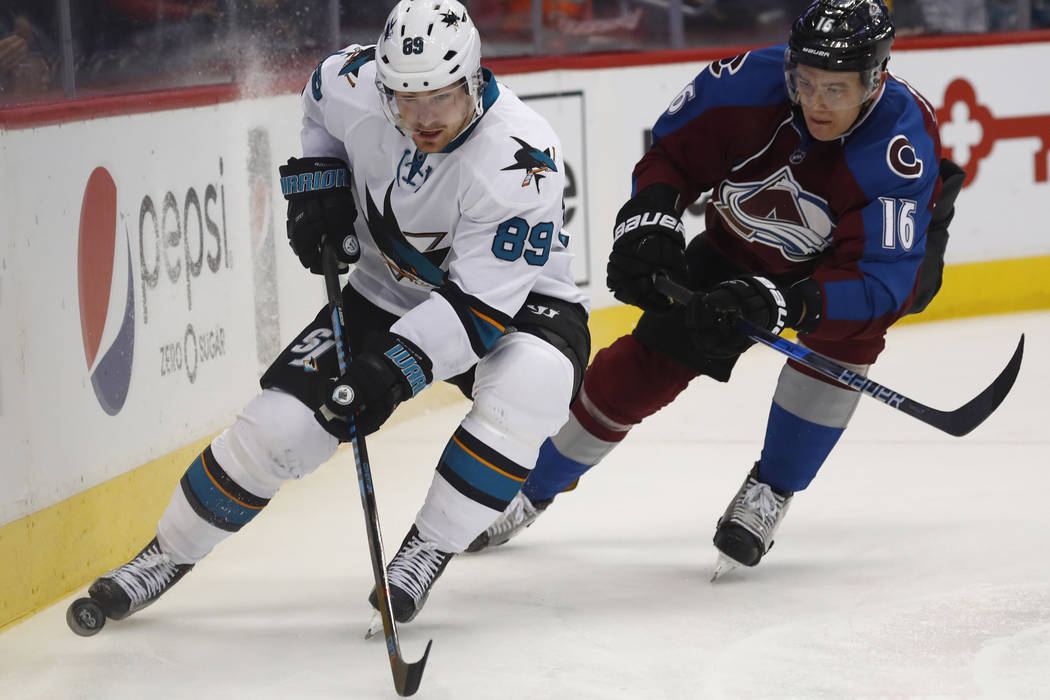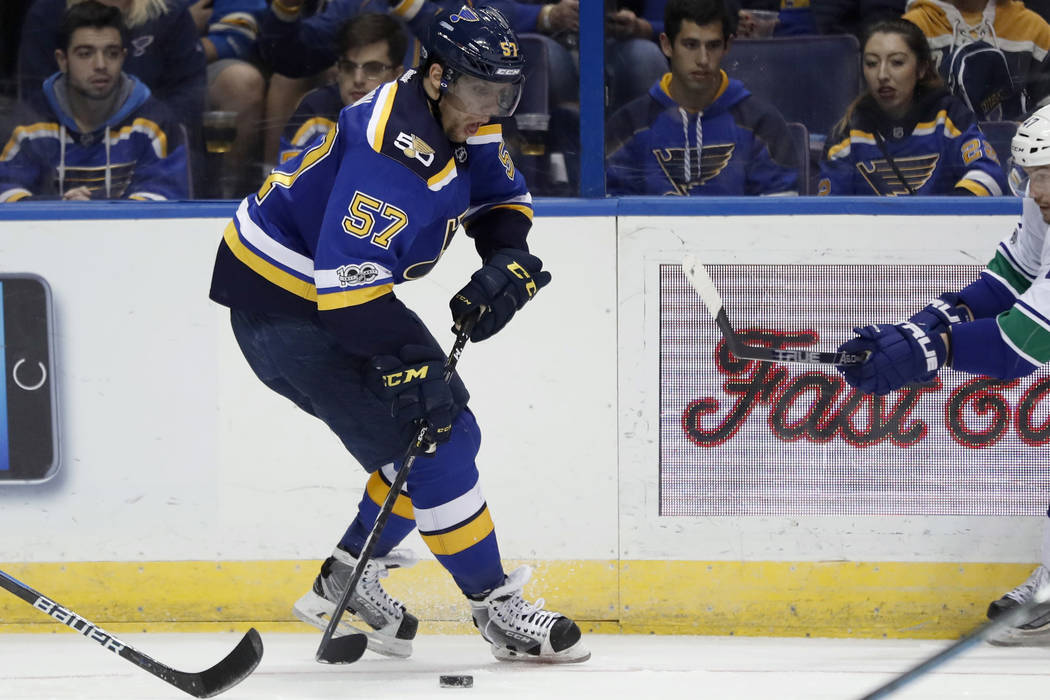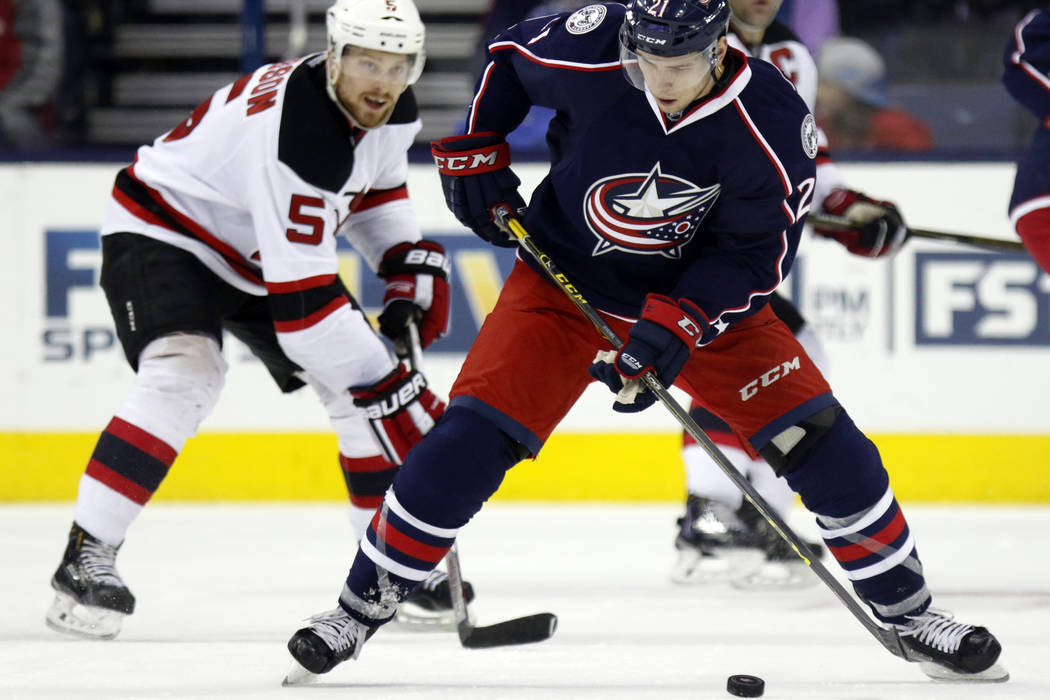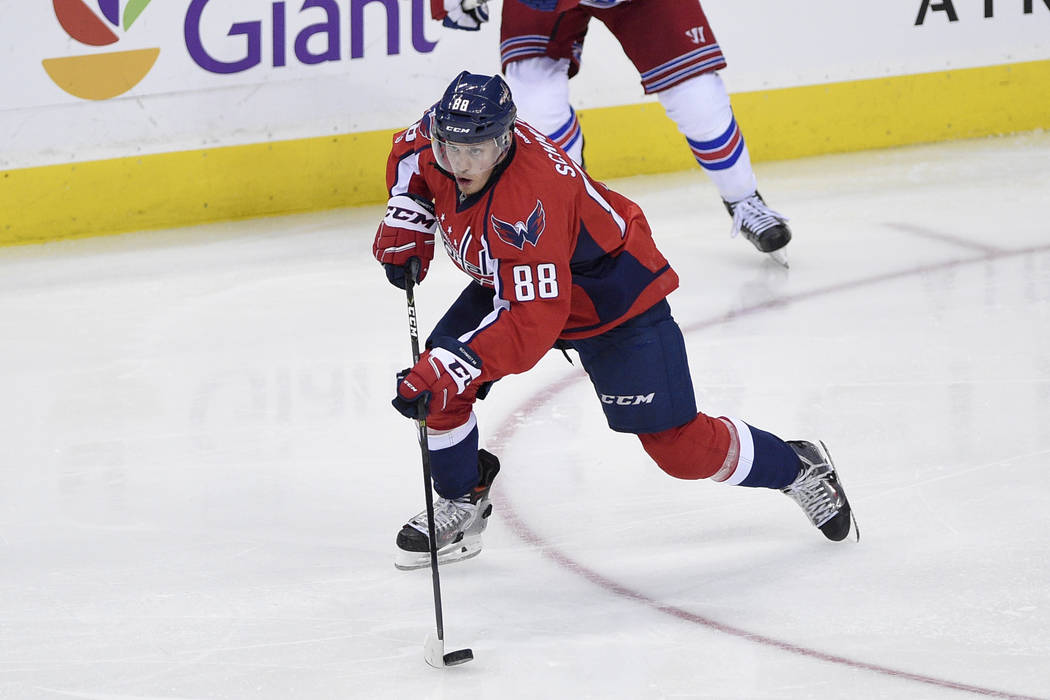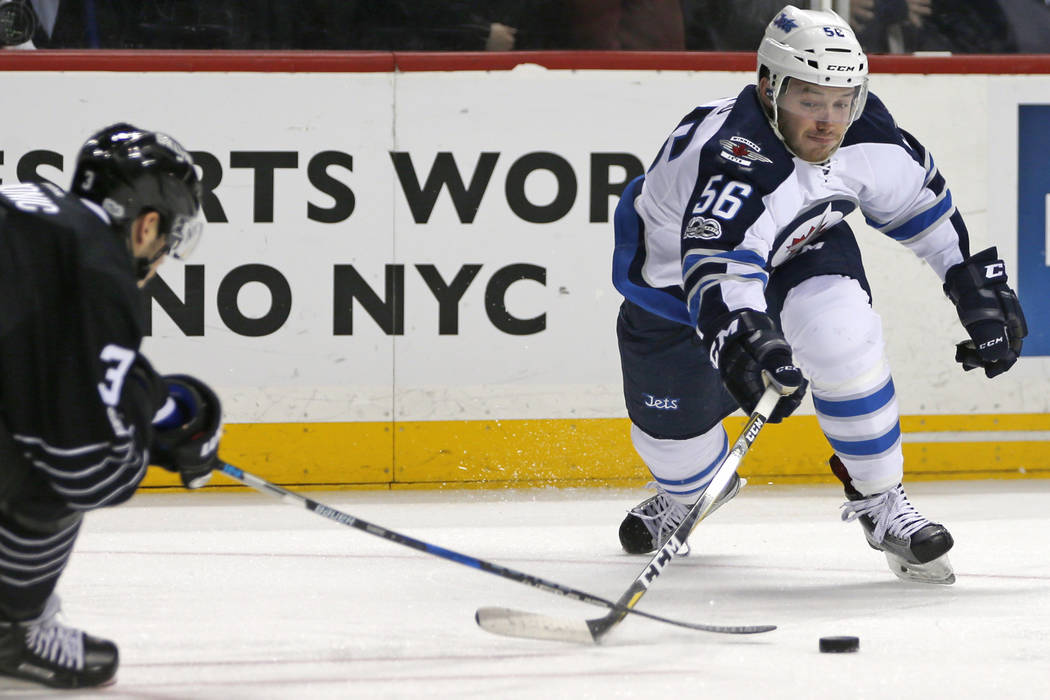 Normally, any mock draft exercise winds up being futile. But trying to guess what the Golden Knights are going to do Wednesday in the NHL Expansion Draft is virtually impossible.
You're literally flying blind, what with the silence from general manager George McPhee, the numerous side deals being brokered and not knowing how it all fits under a salary cap that changed Sunday from $73 million to $75 million.
A few caveats before we reveal our selections: First, the picks were made in part with information that the Knights reportedly have side deals working with several teams (Anaheim, Columbus, Chicago, New York Islanders) to either take certain players or steer clear of others.
Second, we had to comply with the NHL Expansion Draft rules, which called for a minimum of three goaltenders, nine defensemen and 14 forwards. We also had to spend 60 percent of the available $75 million on the 30 players. At least 20 of the players picked had to be under contract for the 2017-18 season.
Finally, we're taking McPhee at his word that he wants to go with a young, speedy, tough roster while blending in experience and leadership. That factored into several of the decisions.
Since we're not sharing the stage with the NHL Awards Show, we present our picks for the Golden Knights, in alphabetical team order:
Why him?: Yes Sami Vatanen and Josh Manson are available but reportedly there's a deal for not taking them. Shaw was playing on the third and fourth lines for the Ducks and he's good on faceoffs. He also comes cheap at $650K.
Why him?: Goalies will be valuable assets and the Knights can move Dominigue for some draft picks and a skater. He's actually pretty good and maybe he gets a long look in training camp if the Knights decide not to trade him right away.
Why him?: The Bruins don't have a lot of scoring available but Miller is a right-handed shot defenseman, always a valued commodity in the NHL. He's also just 24 and he can find a spot in Gerard Gallant's lineup.
Why him?: One of the good young prospects in the Sabres' system, he can skate and do the dirty work along the boards and in the corners. He has good size and good work ethic.
Why him?: This was a money call. Kris Versteeg and Michael Stone were available but they had a much higher price tag. Poirier is a former first-round draft pick (No. 22 overall) and he's just 22. If he doesn't pan out, no harm, no foul.
Why him?: He's going to give you double-digit goals and assists and he'll be a leader in the locker room. Don't let the fact he has played for 10 different NHL teams scare you. Guys like playing on his line.
Why him?: Because Vegas will have to take Marcus Kruger and his $3 million salary as part of the deal. Will bring a winning attitude having played for a Stanley Cup champion with the Blackhawks. As a bonus, he's also a right-handed shot.
Why him?: He was a very good goalie on a very bad team. And for him, the Knights could be an upgrade in talent from the Avalanche. He's also affordable and just 25. Could be the third goalie for sure.
Why him?: This is another deal situation where the Knights agreed not to take someone from the Blue Jackets in return for a No. 1 draft pick. Karlsson was available so he's Vegas-bound. The 19 assists last year is an appealing stat.
Why him?: Two reasons — the Knights are gambling he has recovered from knee surgery which kept him out all of last year plus he's only going to cost $700,000. Compare that to say Cody Eakin, who scored just three goals last year and would've cost $3,850,000.
Why him?: The Red Wings simply didn't have room to protect him and he was considered one of their top prospects. He has tremendous upside at age 23 and the Knights won't have to pay a ton of money for him (he made $715,000 last year).
Why him?: His NHL career has been a bust so far but the former No. 1 pick from 2012 (No. 4 overall by Islanders) can use a fresh start and maybe he can regain the skills that made him a lottery pick not long ago. His cap hit was $863,333.
Why him?: He has everything the Knights want and need — youth, speed, scoring touch and affordability. Unless McPhee cut a deal with Dale Tallon not to take this kid, if he's not picked Wednesday, there should be an investigation.
Why him?: That selecting Dustin Brown for LA's No. 1 rumor must've gone up in smoke so why not take a stay-at-home defenseman who is going to make smart plays with the puck, block shots and provide some toughness?
Why him?: Like Detroit, the Wild couldn't protect everyone. He's a right-handed shot, can play on the special teams and at age 22, his best hockey is still to come. An easy call assuming there's no under-the-table deal lurking.
Why him?: This was a very tough call. The $6 million scares you, especially given Plekanec's 34. But the other options with the Canadiens (Alex Radulov/Andrei Markov) were equally expensive. Maybe the Knights can move Plekanec after the draft.
Why him?: Yes, $5 million is a lot but remember, we have to get to the $55 million floor and this helps. He also can score and the Knights need offense. Plus, he'll bring that winning attitude from Nashville to the Knights' locker room.
Why him?: He made $725,000 last year so he's not going to cost a lot more to re-sign. He played on a team that struggled offensively and could be in a similar situation here. Honestly, there wasn't a whole to choose from on the Devils' unprotected list.
Why him?: There's much confusion over the Vegas-Isles deal situation. The latest word Monday afternoon had Kulemin going to the Knights and the Isles throwing in their first-round entry draft pick Friday (No. 15 overall). He's a veteran guy who may work well with Vadim Shipachyov.
Why him?: Here's your backup goalie and proven starter should Marc-Andre Fleury gets hurt. The Rangers didn't want to lose him and if for some reason the Knights want to move him along, he'll command a lot in return. Either way, it's a win for GMGM.
Why him?: That's a lot of money for a guy who blocks shots, clears out the front of the crease and takes slashes across the hand from Sidney Crosby. He's another who may find himself on the move quickly. Forward Clarke MacArthur was a possibility but he was almost as expensive plus the NHL says you have to take nine D so here's one of the nine.
Why him?: George McPhee drafted him when he was GM in Washington and he has had a well-traveled career (Capitals, Sabres, Islanders, Flyers). He's a suitable backup and at $2.5 million, he might be affordable though Rattna and Pickard seem like better options. Another who could be moved in trade after the draft.
Why him?: Here's your starting goalie. Has three Stanley Cup rings, is a proven money goalie, commands respect of his teammates and would be great in the community as an ambassador. His salary is money well spent.
Why him?: If you want Joe Thornton or Patrick Marleau, you can wait until July 1 to take a run at them when free agency starts. He couldn't crack the Sharks' top six and maybe he gets that opportunity in Vegas. He still found a way to score in double digits, a real plus.
Why him?: Perron gives you experience and offense, two things the Knights can use. He doesn't come cheap but he's a UFA after the 2017-18 season so for one year, there's cap room to bite the bullet on him.
Why him?: A young, right-handed shot D who can pass the puck and skate. He split time between the NHL and AHL last season and when all was said and done, the Lightning simply didn't have room to protect him. He also helped Syracuse reach the Calder Cup finals.
Why him?: The Leafs didn't leave a lot of options and why not roll the dice with a 22-year-old who was a first-round draft pick a few years ago (No. 19 by Columbus)? He'll get an opportunity to grow and play with the Knights though he could be a member of the Chicago Wolves first.
Why him?: He does enough things well on the blue line and can help kill penalties and win some battles in front of the net. He'sa former first-round pick (Philadelphia) and frankly, the Canucks didn't have a whole lot of unprotected players that were worth taking.
Why him?: He was undrafted when George McPhee signed him as a college FA in 2012. He's only 25 and he's a terrific skater and puck-handler. He made $812K last year so even with a bump in salary, Vegas can afford him.
Why him?: He had an injury-plagued season last year, missing eight weeks with a lower body injury along with a couple of games in March (upper body). The jets re-signed him, then left him unprotected. For that price, he's worth the gamble he can stay healthy and at 22, have plenty of room to grow into a reliable professional winger.
The tally
By position:
— Five goaltenders (Domingue, Pickard, Raatna, Neuvirth, Fleury)
— 10 defensemen (Miller, van Riemsdyk, Oulett, Reinhart, McNabb, Dumba, Methot, Dotchin, Sbisa, Schmidt)
— 15 forwards (Shaw, Carrier, Poirier, Stempniak, Karlsson, Janmark, Marchessault, Plekanec, Neal, Bennett, Kulemin, Perron, Boedker, Rychel, Dano)
By contract:
— All but five (Ouellet, Reinhart, Bennett, Dotchin and Schmidt) are under contract for 2017-18.
Total salary:
— Total salary: $57,616,667 (76.8 percent of $75 million salary cap).
More Golden Knights: Follow all of our Golden Knights coverage online at reviewjournal.com/GoldenKnights and @HockeyinVegas on Twitter.
Contact Steve Carp at scarp@reviewjournal.com or 702-387-2913. Follow @stevecarprj on Twitter.