How do you beat the Golden Knights? Ask opposing NHL players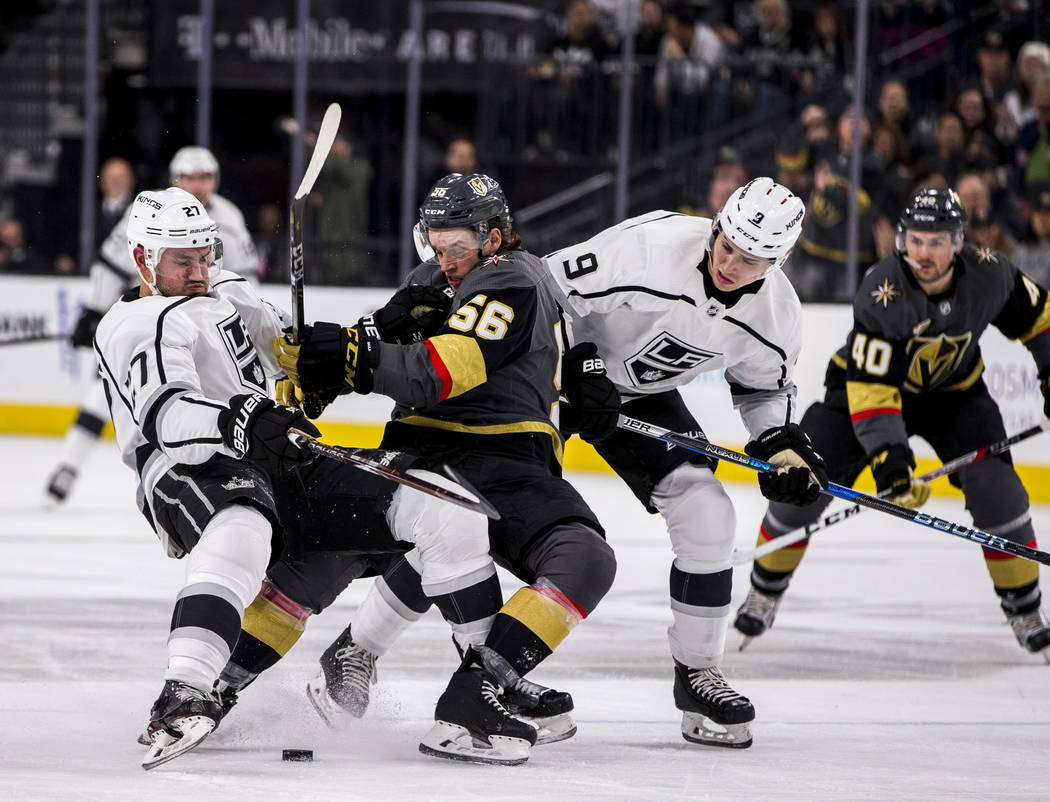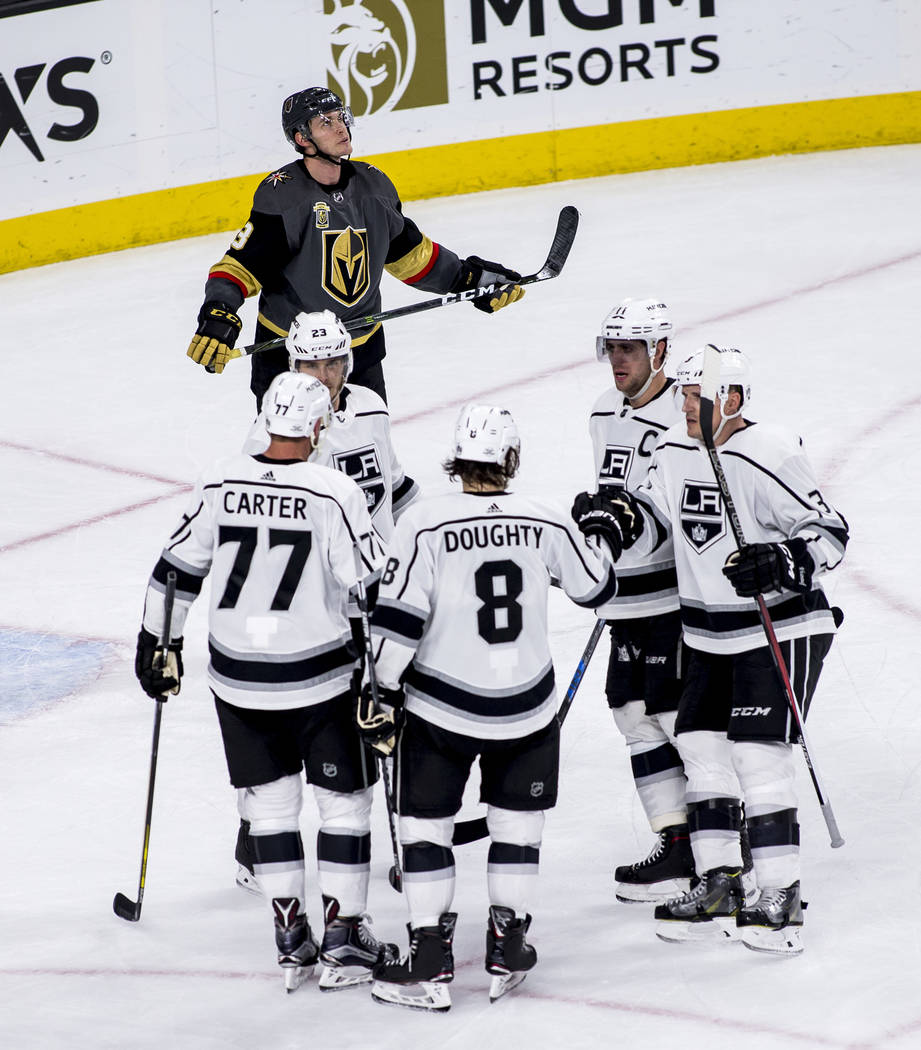 So, how do you beat the Golden Knights?
It has been done. Twenty-four times in regulation during the regular season, to be exact. Seven more times in overtime or in a shootout.
But the Stanley Cup playoffs are a different story. You're facing the same team at least four times and perhaps as many as seven. You'll get to know them and vice versa.
Still, a team's DNA reveals a lot. In the Knights' case, it's all about speed. And what it will come down to for the Los Angeles Kings is whether or not they can negate that speed, particularly through the neutral zone where the Knights like to get their simple yet smart transition passing game in gear.
Edmonton Oilers forward Ryan Nugent-Hopkins said it's not just speed, but grit that makes the Knights tough to beat.
"You have to match their work ethic," he said. "They're probably the hardest-working team in the league right now and skillwise they have an awful lot of guys and if you try to beat them that way, it's difficult. They play very fast, high-intensity games."
Calgary Flames defenseman Mark Giordano said the best way to negate a team with speed such as the Knights is to never let them get going.
"I think it starts with a good forecheck," Giordano said. "If you can pressure their defense and not let them make that quick breakout pass you can slow them down and maybe force a turnover in their end. That gives your offense a chance to make a play and get a scoring chance."
Oilers defenseman Adam Larsson was thinking the same thing.
"I think you want to forecheck them hard and hope their D turns it over," he said. "But they're so quick getting out of their own end and they have a lot of structure which makes them hard to match up against."
Turnovers in their own end have been an issue for the Knights over the past month. Coach Gerard Gallant is aware of it and he and his staff have been trying to reduce the mistakes.
"The last three weeks, there's been some seams in the high slot and we're not picking up guys who are open," Gallant said. "When we're playing tight and smart, we have all five guys working together and helping each other.
"We talk about it every day. I thought we did a much better job of it when we played St. Louis and San Jose. But yeah, it's something we're addressing."
Oilers forward Mike Cammalleri said the teams that have had success against the Knights this season were probably well prepared, executed their game plan and forced the Knights to adjust.
"I think if you're playing against them in the playoffs, you shouldn't worry as much about them and focus more on making sure what you do is working," he said. "They roll four lines and they're all pretty similar. They can all skate. They can all handle the puck. They have experience and they have good chemistry.
"Like most teams, you want to pressure them and force them into turnovers but that's easier said than done because they pass the puck so well."
Nugent-Hopkins said a team with familiarity with playoff hockey and Stanley Cup rings such as the Kings could have an advantage.
"It's hard to get a secret ingredient to what could beat them in the playoffs," he said. "The difference-maker could be the experience. Teams like L.A. are there year after year.
"I guess in the next few weeks we'll find out a lot more about Vegas."
Contact Steve Carp at scarp@reviewjournal.com or 702-387-2913. Follow @stevecarprj on Twitter.