Hurricanes defeat Golden Knights in shootout, spoiling Fleury's return
December 12, 2017 - 10:02 pm
Updated December 12, 2017 - 11:45 pm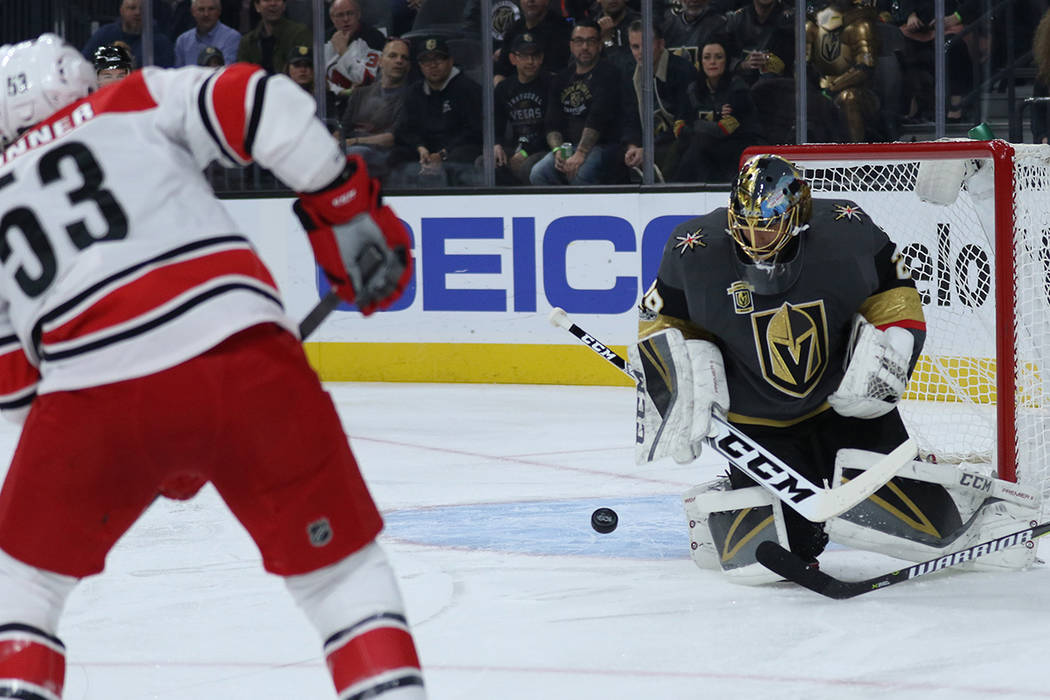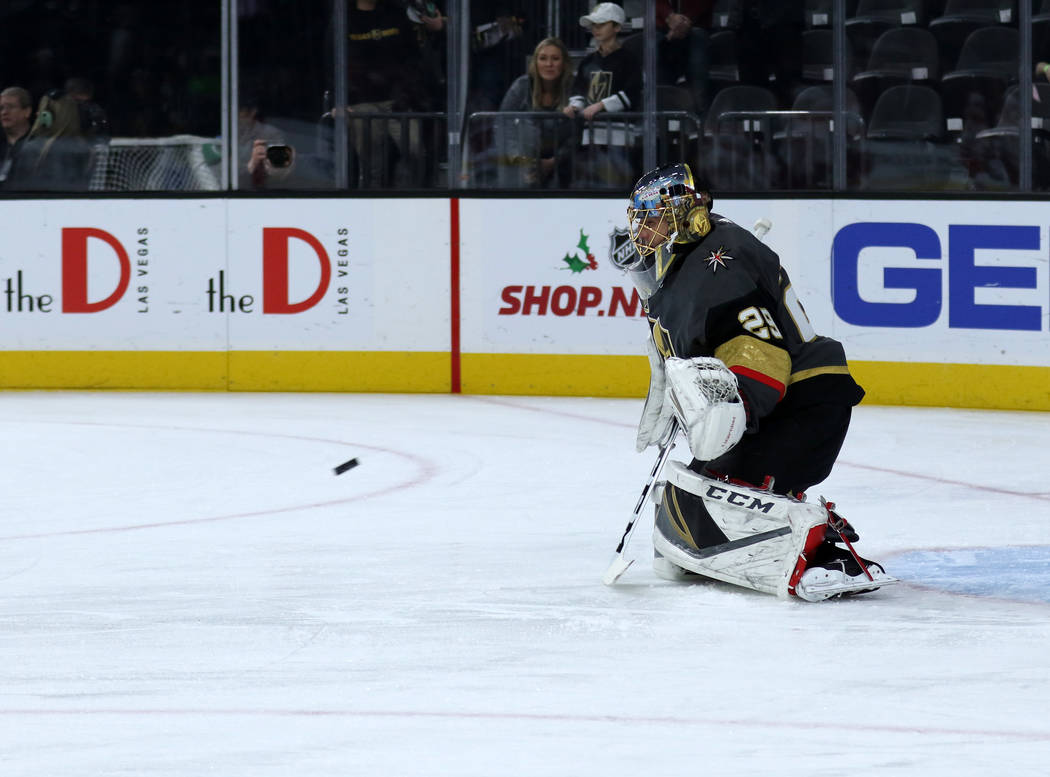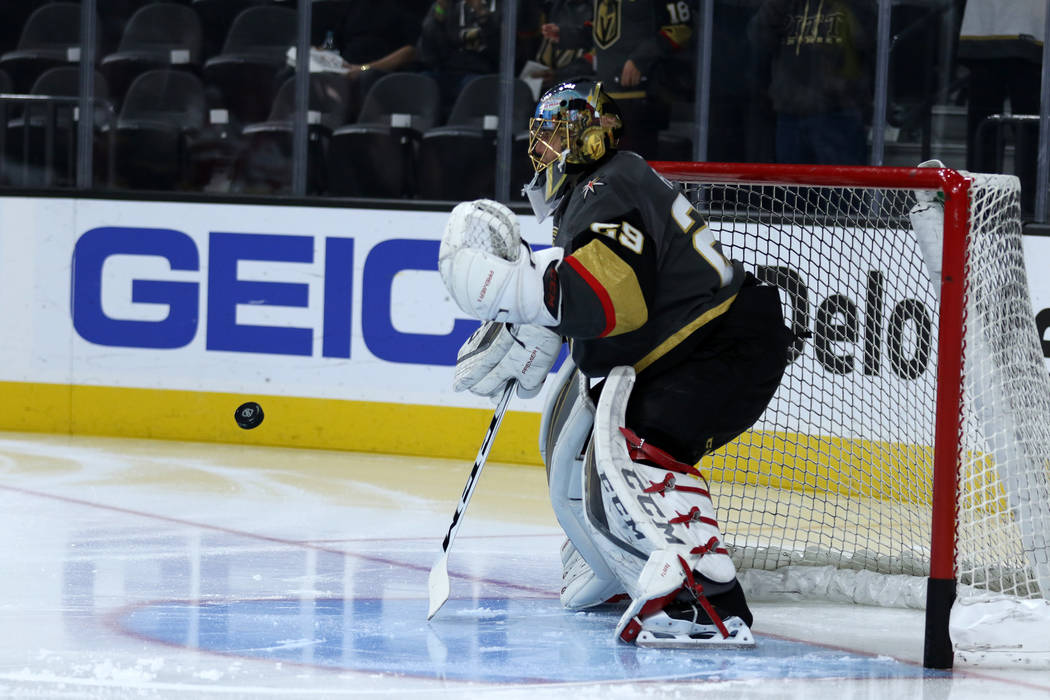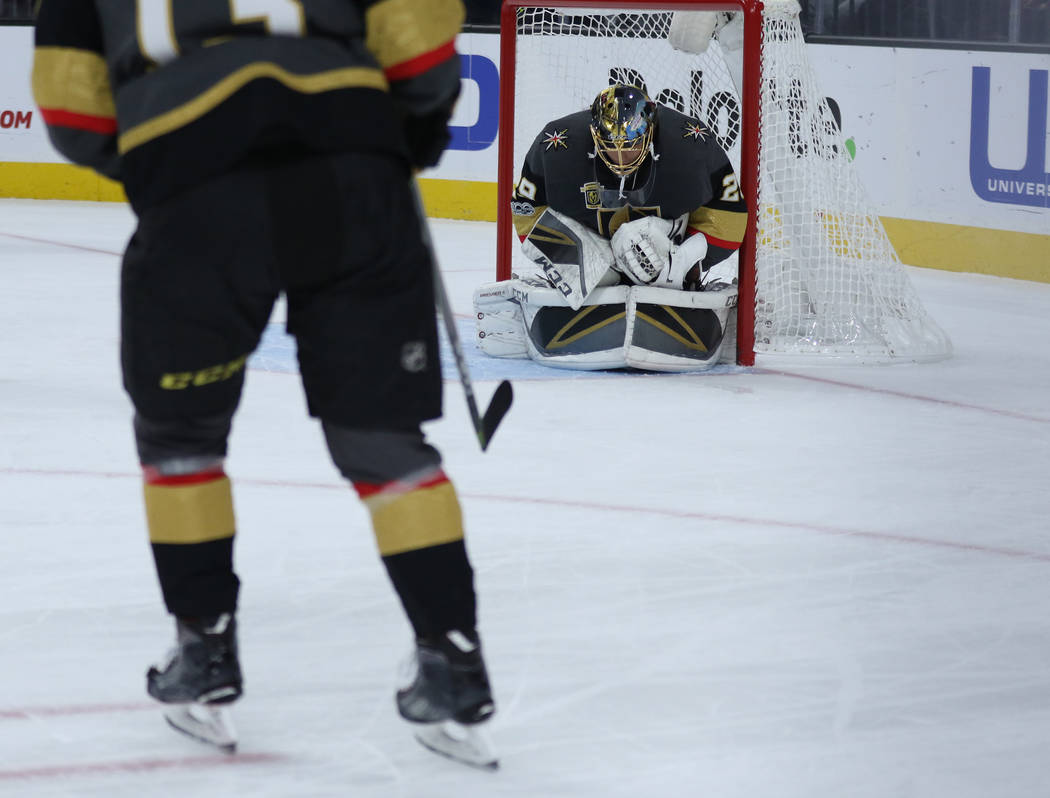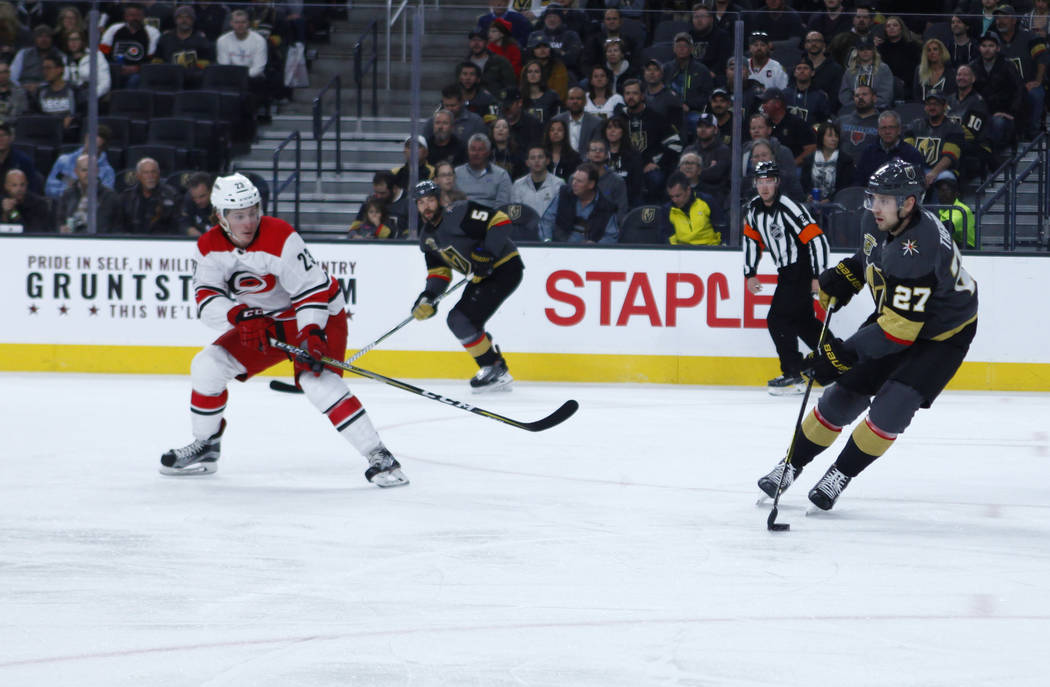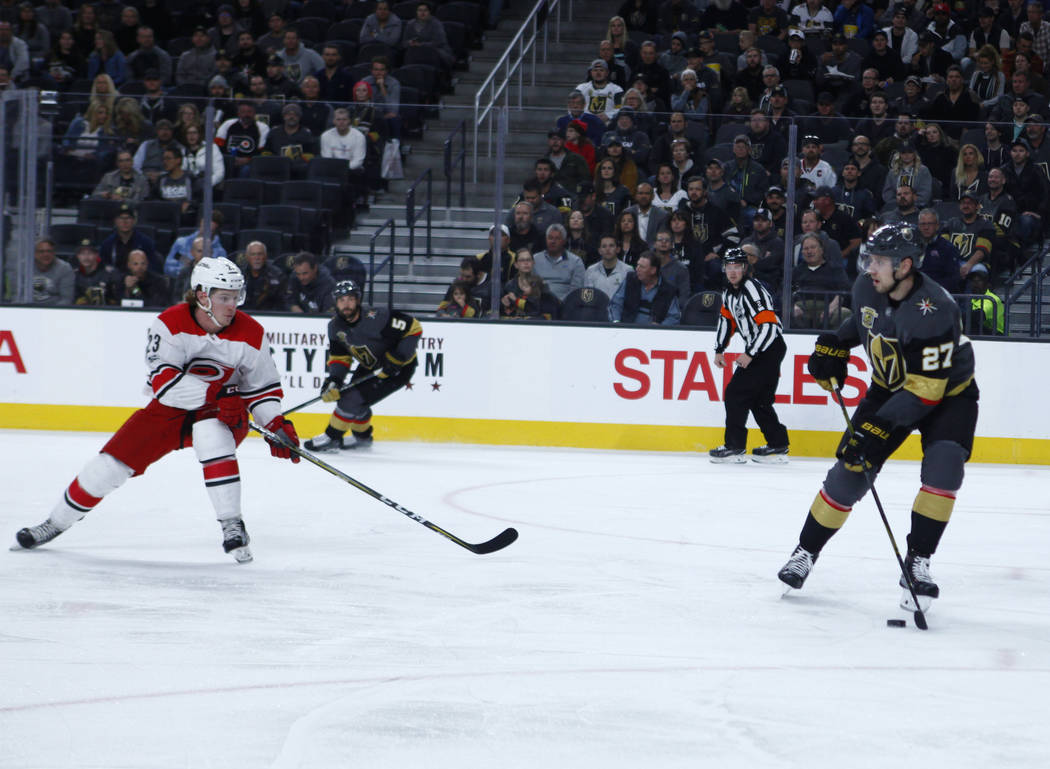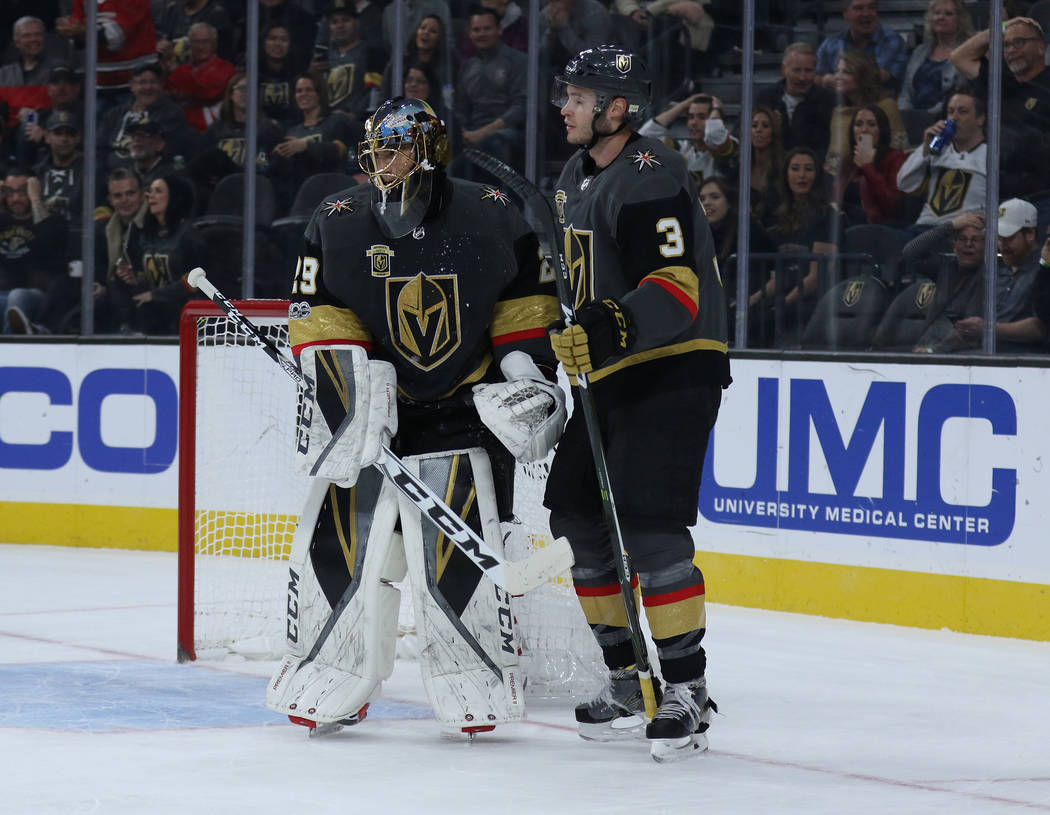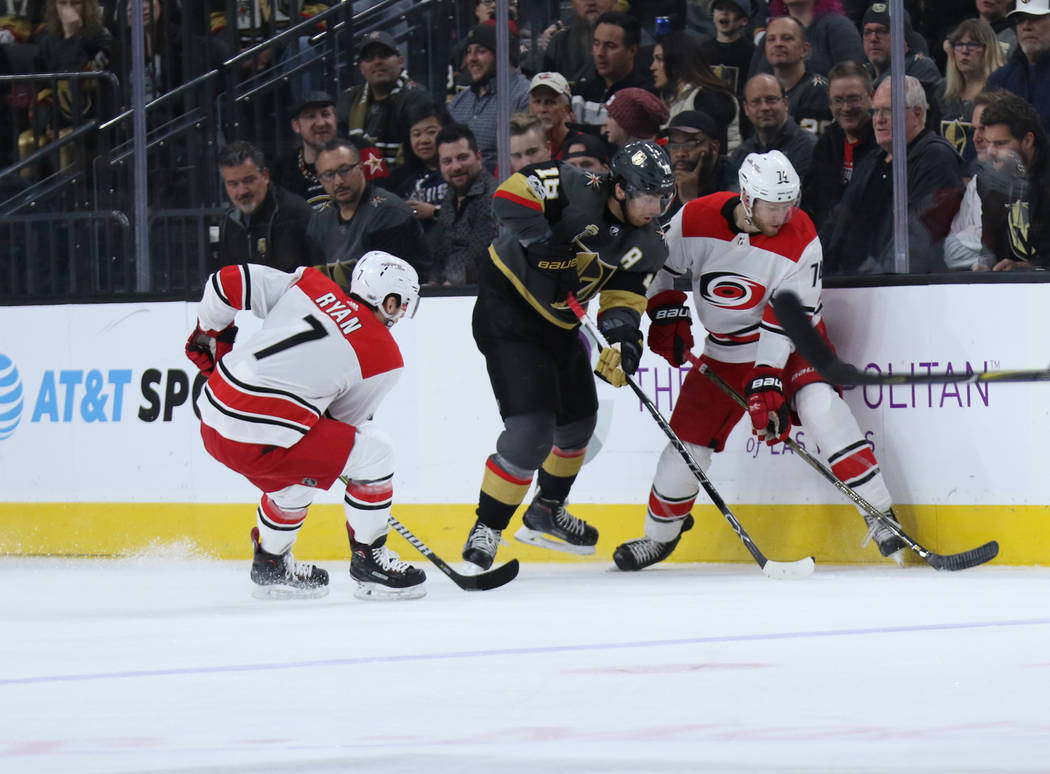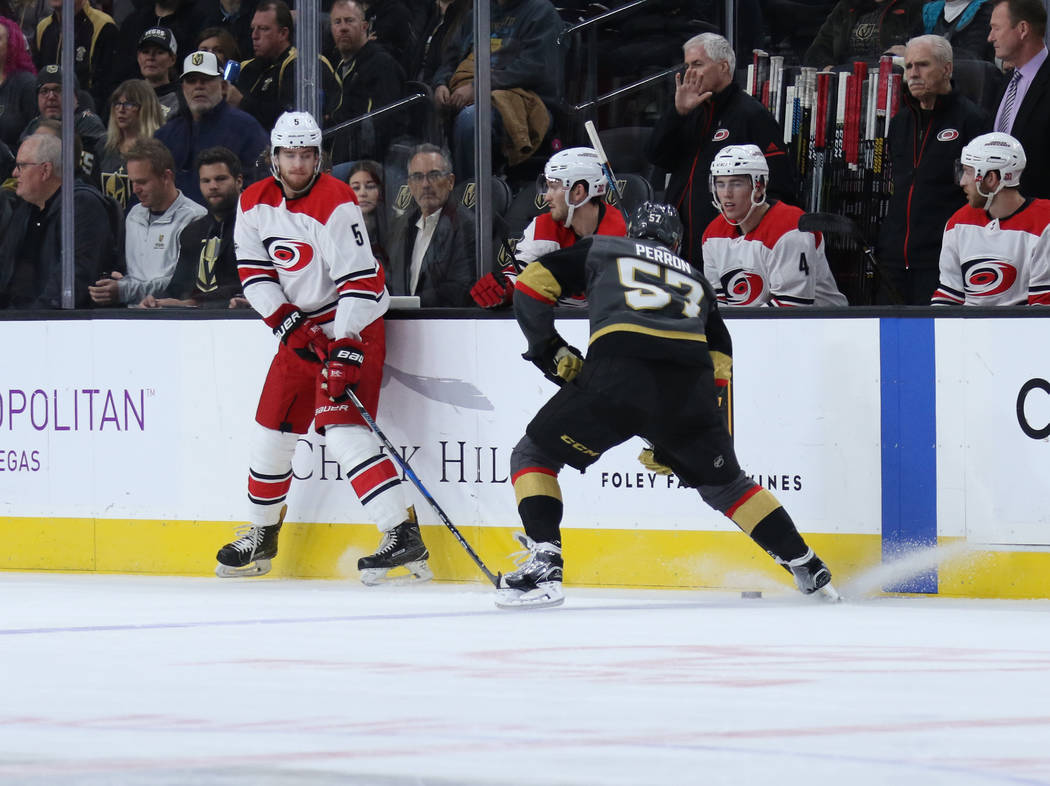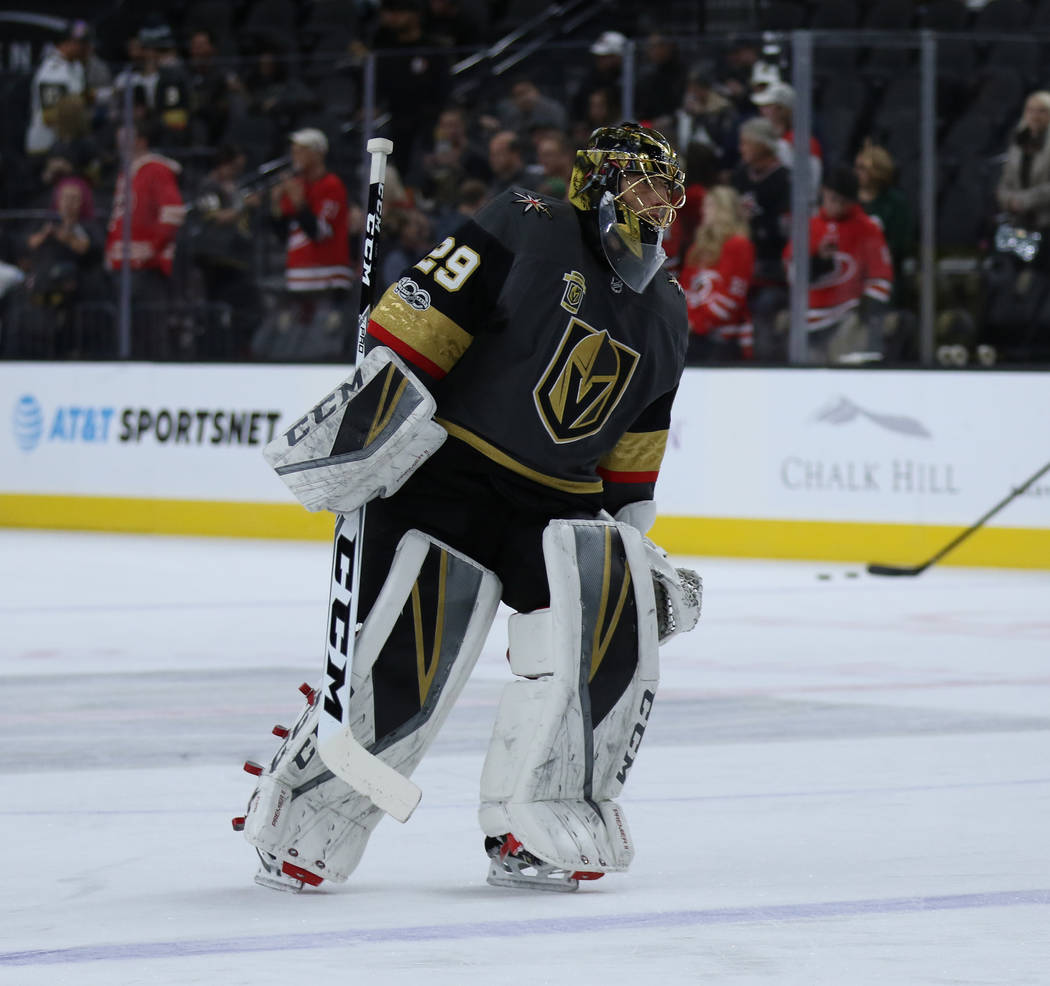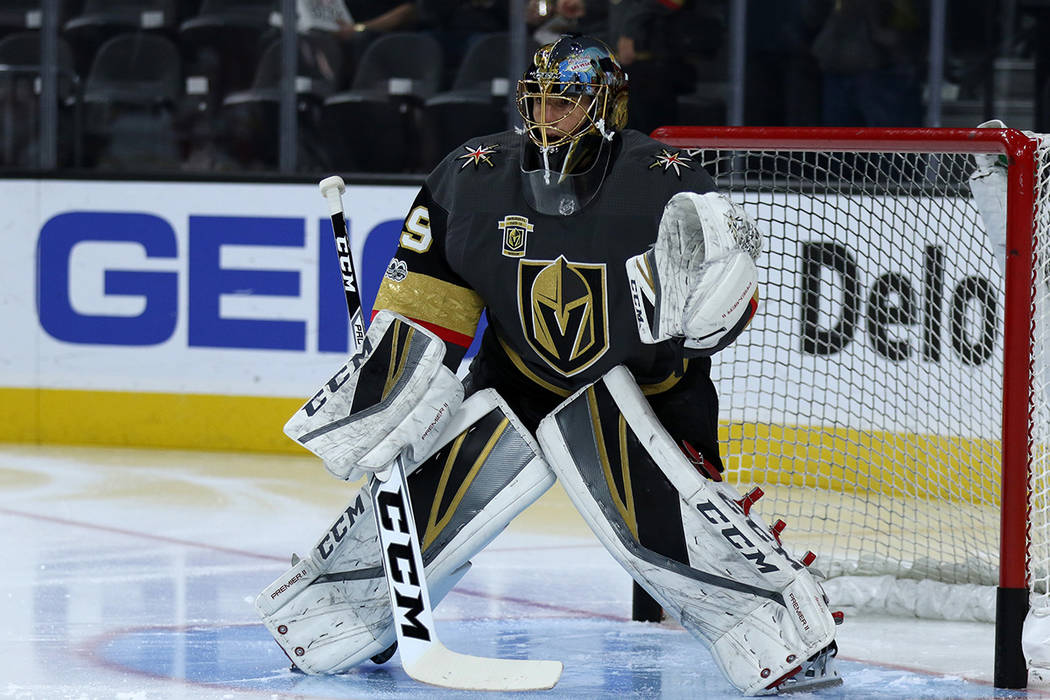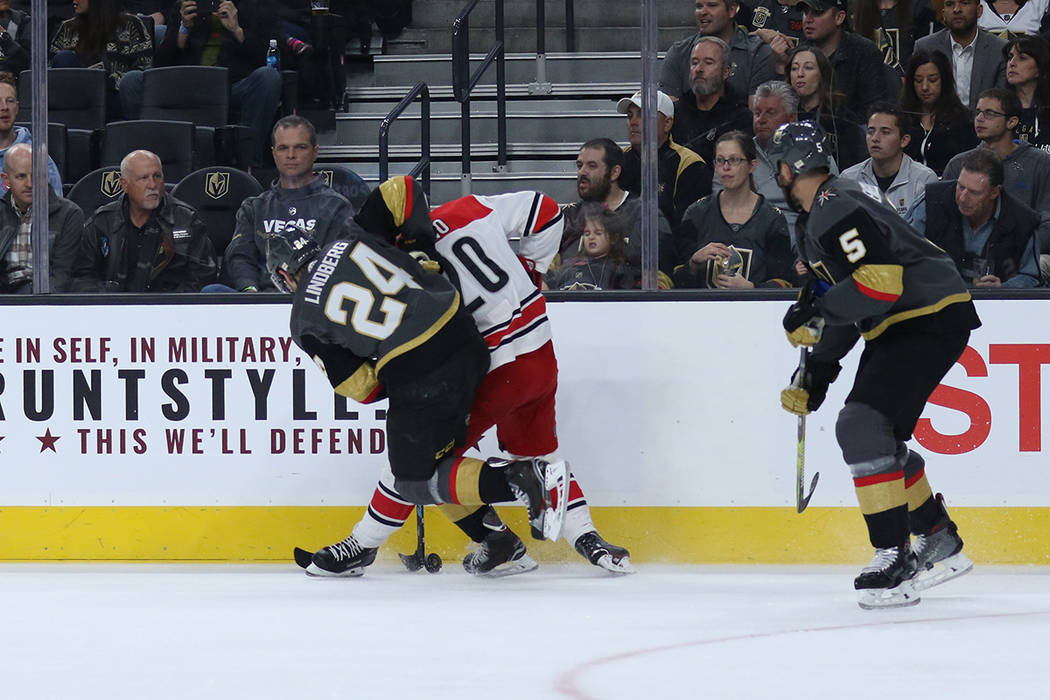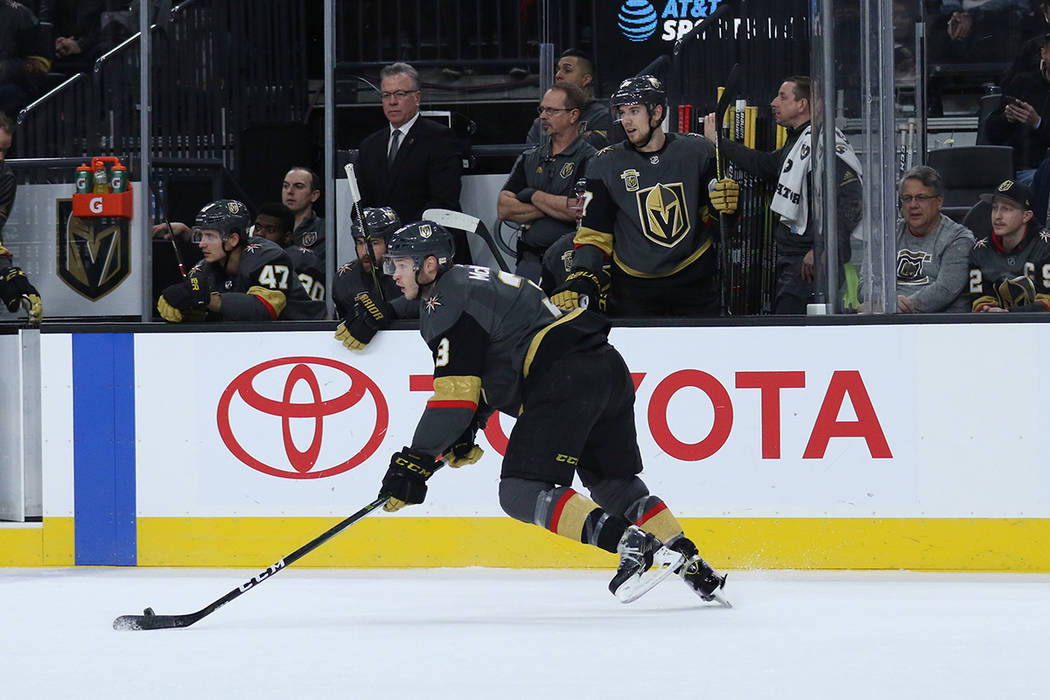 It was supposed to be Marc-Andre Fleury's night. But it turned out to be Cam Ward's.
The Golden Knights welcomed back their starting goaltender Tuesday after Fleury missed 25 games with a concussion suffered on Oct. 13. Fleury was good, but Ward, who was in net for the Carolina Hurricanes, was his equal if not a bit better.
Ward turned back 22 of 24 shots and stopped four out of five in the shootout as the Hurricanes beat Fleury twice in the shootout and came away with a 3-2 victory in front of 17,520 at T-Mobile Arena. It was the 300th victory of Ward's NHL career.
But it was Fleury who was the focus of everyone's attention, and he didn't disappoint. He stopped 35 of the 37 shots but could not stop Brock McGinn and Phillip Di Giuseppe in the shootout. McGinn kept Carolina alive after Reilly Smith scored in the third round to give the Knights the 1-0 lead. Two shooters later, it was Di Giuseppe who got the game-winner with a nice backhand shot over Fleury's shoulder in the fifth round.
"It was good to play tonight," Fleury said. "I guess it would have been nice to come back with a win."
Fleury felt like he was comfortable as the game went along.
"It was one game. I was a little excited maybe," he said. "A little too much movement and stuff. I felt better as the game went on. The more shots I got, the more action I got.
"Obviously, there's still some stuff I want to work on. Shootouts, especially. I'm just trying to get better as we go."
Coach Gerard Gallant said not to blame Fleury for the Knights' four-game winning streak and Carolina's four-game losing streak both coming to an end.
"He's the reason we even got a point," Gallant said. "I thought he was excellent. He had some big saves for us to keep us in the game."
Carolina had leads of 1-0 and 2-1 as they were able to solve Fleury on goals by Marcus Kruger and Trevor van Riemsdyk, two players that were briefly members of the Golden Knights before being traded last summer. But the Knights got even on both occasions, first on Deryk Engelland's wrist shot from the point to make it 1-1 just 1:07 into the second period, then Smith took a stretch pass from Colin Miller and beat Ward to tie it at 2 with 7:12 remaining in the second.
"I thought we got some momentum after the goal," Engelland said of his third of the season. "But they're a good skating team, and they had a heavy forecheck going all night, and they put a lot of pressure on you."
Smith, who got his ninth of the year, said the Hurricanes were better than their record (11-11-7) coming in.
"They're a fast-skating team and they did a good job staying with us," Smith said. "We had some good chances after I scored in the second, but we couldn't get that next one (past Ward)."
It was not the start to a difficult five-game homestand the Knights were looking for. But they picked up a point on first-place Los Angeles, which lost at New Jersey on Tuesday. The Knights are in second place in the Pacific Division at 19-9-2 with 40 points.
"Some nights you're not going to have it," Gallant said. "We were flat. We didn't come out with a lot of emotion.
"I'm not happy. But we came out of it with a point that we probably didn't deserve."
Contact Steve Carp at scarp@reviewjournal.com or 702-387-2913. Follow @stevecarprj on Twitter.
Three takeaways:
1. Fleury looked fine. Any concerns about Marc-Andre Fleury were quickly put to rest in his return to the Golden Knights' net Tuesday. He stopped all the easy ones, had a few spectacular stops, and neither Carolina goal was his fault. His defense hung him out to dry on several occasions, but all in all, a strong return by Fleury after missing 25 games with a concussion suffered back on Oct. 13.
2. The Hurricanes played tough. Considering Carolina was playing back-to-back games and were on a four-game losing streak, the fact they played the Golden Knights tough from the opening faceoff says a lot about the coaching of Bill Peters and keeping his guys accountable.
3. Smith's mojo. Reilly Smith is playing some fine hockey right now. The left wing scored in the second period to tie the game at 2, and he has scored in back-to-back games and has nine total. He's working hard and is being rewarded.
Steve Carp Review-Journal