Is Chicago a possible landing spot for Golden Knights' AHL affiliate?
January 1, 2017 - 10:53 am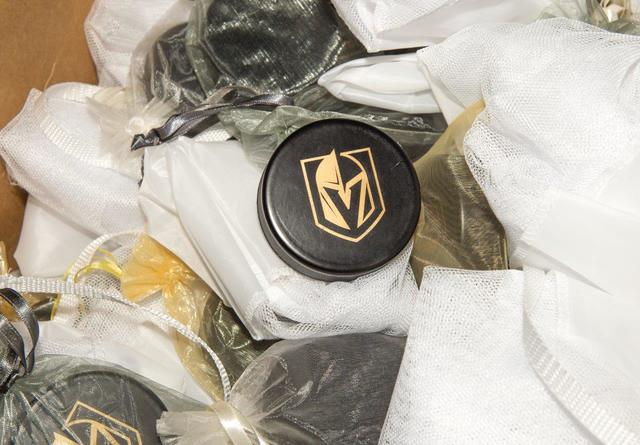 TORONTO — The Golden Knights are closing in on their American Hockey League affiliate for their inaugural season.
The NHL expansion team, which begins play in October, has been in discussions with the Chicago Wolves about having its top minor-leaguers play for the Wolves, who are currently affiliated with the St. Louis Blues.
Owner Bill Foley would neither confirm nor deny the Wolves would be the team's AHL affiliate, saying Friday: "I can't comment on it right now. We're working on the letters of intent but nothing is finalized."
In a statement issued by the team, Wolves spokesman Lindsey Willhite said: "We have no comment on that rumor. We are affiliated with St. Louis and happy."
Foley has said previously he hoped to have the team's AHL affiliate secured by the end of January. He also has said the plan was to find an AHL team that was not owned by an NHL team. The Wolves are one of 12 AHL teams that are not owned by an NHL team.
The Wolves have been in existence since 1994, initially in the International Hockey League, then moving to the AHL when the IHL folded in 2001. They are owned by a group headed by Illinois businessman Don Levin and Chicago attorney and former sports agent Buddy Meyers. Chicago, which is in the AHL's Central Division, plays at the 17,500-seat Allstate Arena in the Chicago suburb of Rosemont, not far from O'Hare International Airport.
The Knights might like to be closer to their home base of Las Vegas but the only Pacific Division AHL team that is not owned by an NHL team is the San Antonio Rampage, which is owned by the NBA's San Antonio Spurs. Foley confirmed there have not been discussions with that team.
Logistically, it may not be an ideal arrangement. But it is only for a couple of years until the Knights can fully stock their own roster. The Knights expect to only have seven or eight players with their AHL team the first year and flying nonstop from Chicago to Las Vegas is around four hours. If the Knights are on the road, it may be even quicker to call up a player, depending where the parent team is.
And while the arrangement might not be ideal, it's not that unusual. The AHL has several teams whose NHL affiliations are not close to each other. Vancouver's AHL team is in Utica, New York. Montreal's affiliate is in St. John, Newfoundland. Tampa Bay's AHL team is in Syracuse, New York, while the Florida Panthers' affiliate is in Springfield, Massachusetts.
Contact Steve Carp at scarp@reviewjournal.com or 702-387-2913. Follow @stevecarprj on Twitter.
PRESEASON SCHEDULE UNDER CONSTRUCTION
Golden Knights owner Bill Foley confirmed Friday the team's 2017 preseason schedule is nearly set. As expected, the Knights will play preseason games against the Los Angeles Kings (home and home), the Anaheim Ducks, a trip to Vancouver to face the Canucks and a game with the San Jose Sharks.
The dates for the NHL preseason schedule will be released in June.
"We're still working out a few things but that's the way it's looking," Foley said. He would not say if the Knights will open at T-Mobile Arena or go on the road first when the preseason begins in mid-September. He did say it's a big preseason schedule in terms of number of games. Most NHL teams play seven or eight tuneups to get ready for the regular season.
"It's a lot," he said. "I don't have the exact number in front of me."
The regular season is scheduled to begin Oct. 4.
— Steve Carp/Las Vegas Review-Journal